The Ultimate Eid Gift Guide for the Chef of Your Family
As you get ready for the end-of-Ramadan celebrations, perhaps you're looking for gifts to buy for the ladies in your life if you haven't already done it. But instead of the usual gifts like flowers, fragrances, and dresses, what if you can do something different? Since food plays a key role in Ramadan and Eid celebrations, it would be a good idea to gift some items that your recipients will find useful in the kitchen. And who knows, those ladies dreading their kitchen tasks could start enjoying the experience of experimenting with food and rustling up a variety of dishes with some help from your gifts. If you aren't sure what gifts would be ideal to choose this Eid, we bring you a carefully curated list that can help.
All-Clad 401488 NSR2-R Stainless Steel Tri-Ply Bonded PFOA Free Non-stick Cookware Set 10-Piece Silver 8400001269
This 10-piece set of cookware that comes equipped with a 3-layered non-stick coating (PFOA-free) is sure to make your recipient's cooking duties and clean-up afterwards as effortless as it can get. The set features an aluminium core that attracts heat speedily, which is encapsulated in stainless steel to facilitate uniform distribution of heat to deliver consistent results across the whole cooking surface. To meet your recipient's different cooking needs, this induction compatible and oven safe (up to 500 °F) set includes 10-inch and 8-inch fry pans, an 8-quart stockpot with lid, 3-quart and 2-quart saucepans having lids, and a 3-quart sauté pan with lid.
PHILIPS Avance Collection 2200W 1.4 kg Air Fryer, with Fat Removal Technology for Healthy Cooking/Baking/Grilling, XXL, HD9650/91, Black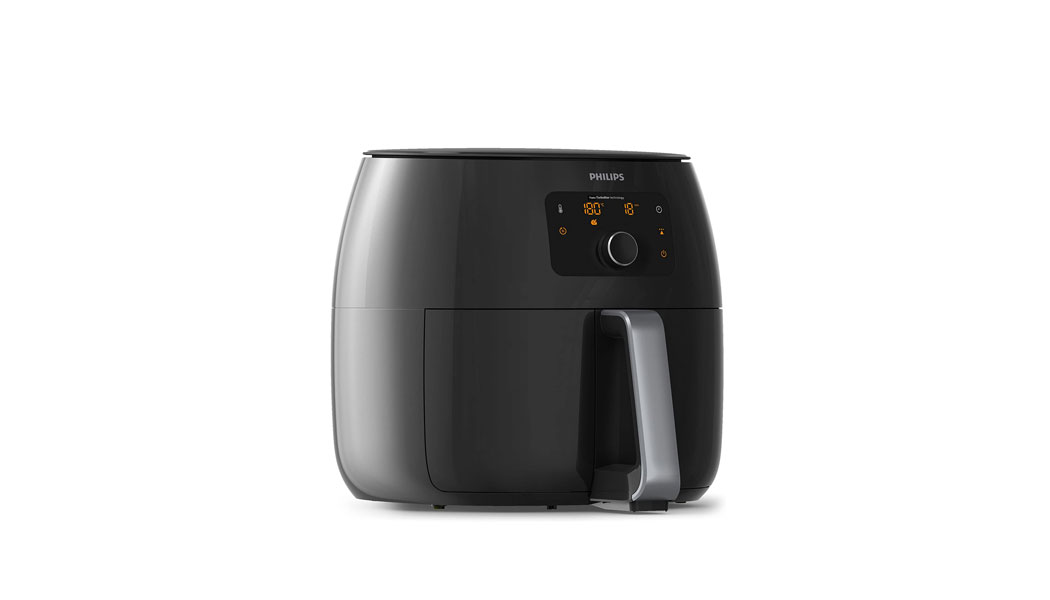 This air-fryer is ideal for cooking healthy family-size meals. Ladies looking for easy and healthy ways to bake, fry, roast, grill, or reheat their meals are sure to welcome this gadget in their kitchens. This device facilitates 1.5 times faster cooking than an oven due to its Rapid Airflow technology and instant heat. It also has a pioneering Fat Removal Technology that separates and captures excess fat to ensure the cooked food is healthier. Someone looking to cook frozen meat, fries, chicken drumsticks, and whole chicken can do it with a solitary touch by using the digital display that has five pre-set cooking programs. Since both the basket and removable drawer of this air-fryer are dishwasher-safe, cleaning is a breeze.
Kenwood Plastic Full Size Food Processor - FDM788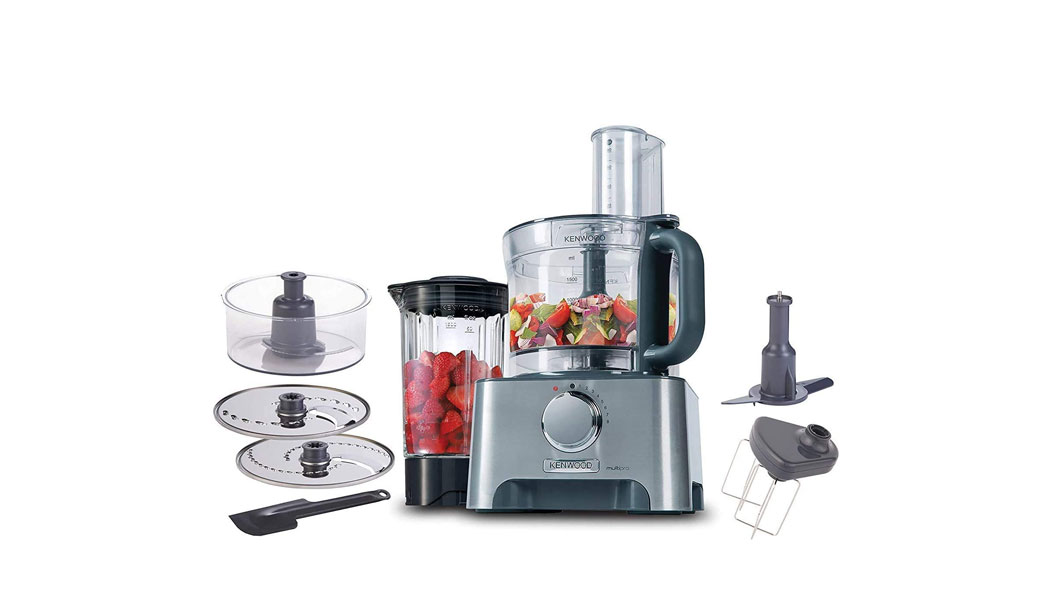 Since food takes the centre stage during Eid celebrations, this food processor with a large, 3-litre bowl is sure to make your recipient's kitchen duties a bit easier. From soups and sauces to dips, salads, vegetables, purées, and stir-fries, among others, the preparation time can be reduced significantly with this useful device in the kitchen. Since its 1.5-litre ThermoResist blender is made of a highly tough glass that can withstand thermal shock, the blender can be easily used for frozen ingredients and hot items back-to-back without worrying about damaging the glass. For adequate control to get the desired results, this food processor comes equipped with variable speed and pulse control.
Le Creuset of Enamelled Cast Iron Cookware Deep Round Dutch Oven, 6.5Qt I 10.25 inch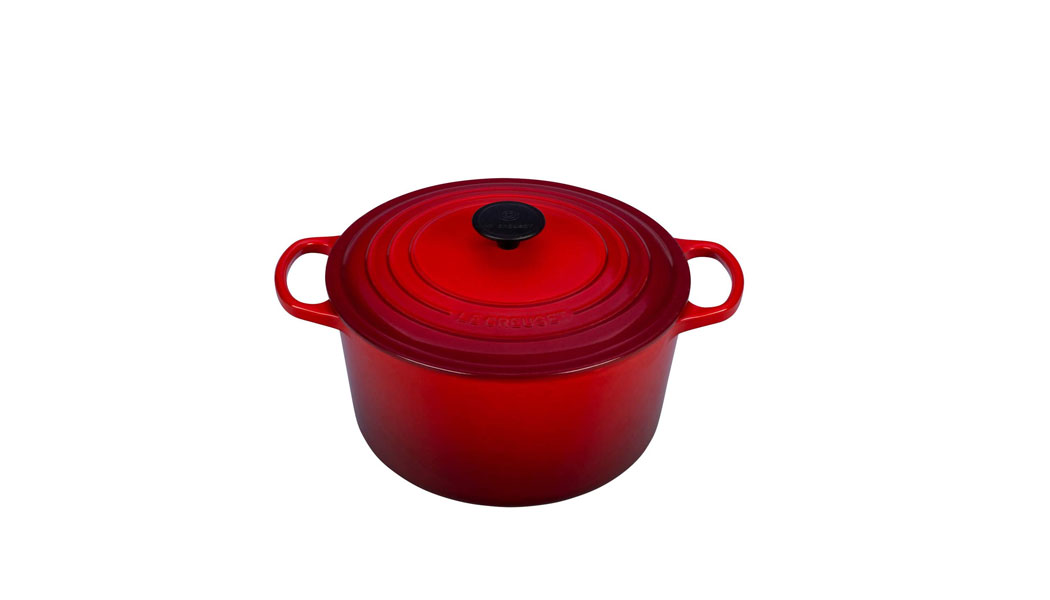 Be it cooking a bowlful of healthy soup, rustling up fried fritters and other snacks, or baking a delicious cake or a loaf of bread, ladies can do them all in this pan that adds depth and has extra head space for expanding oil and oil displacements triggered by the addition of food. This durable cookware has a crack and chip-resistant colourful exterior enamel. Its sand-coloured interior enamel is designed to resist dulling and staining and makes food monitoring easy while preventing food particles from sticking and burning. Thanks to its uniform heat distribution and superior heat retention, this cookware will let your recipient cook the desired dishes fast.
BergHoff 12-Piece Long Handle Cookware Set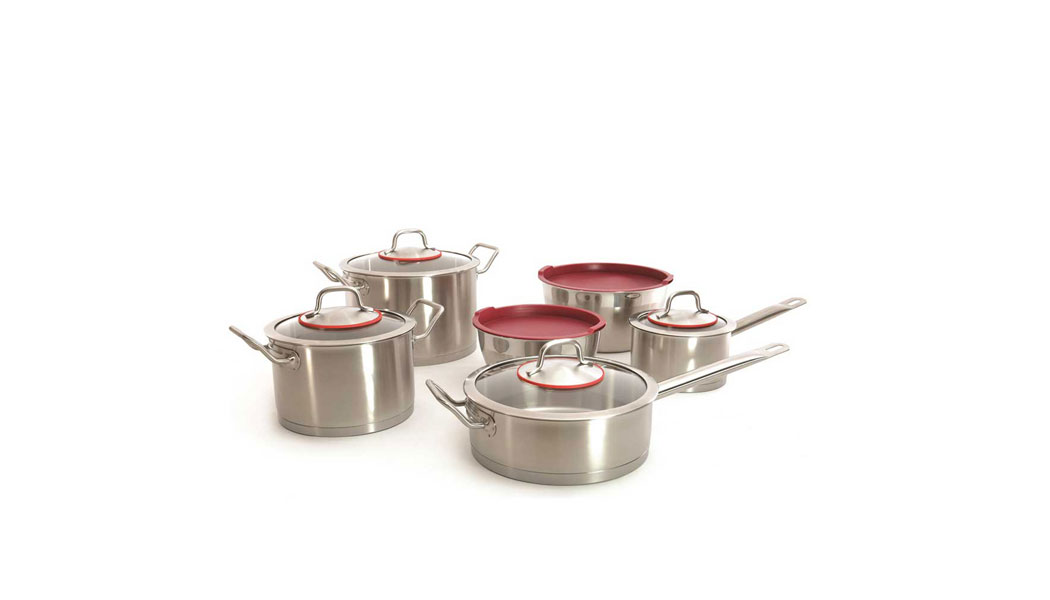 For those who consider daily cooking a tiring chore, this durable cookware set made of 18/10 stainless steel could be just what's needed to transform their cooking experience into an enjoyable activity. The 12-piece cookware set includes two sets of cooking pots, mixing bowls, and long-handled saucepans, all of which come with lids. Checking on the food is made easier by the pots and pans with glass-and-steel lids, thus letting your recipient steer clear of burnt food or food that sticks to the sides. Since the mixing bowls have airtight lids, storage of leftovers and other food items for longer is made easier.
Shigeji Vacuum Flask set KS001-G-CB
Ladies looking to store their favourite beverages hygienically and even carry those when on the move will love this beautiful vacuum flask available in two sizes – 1 litre and 700 millilitre. Since these flasks use ABS plastic with a 0.80-millimetre metal coating, the stored beverages will stay at the right temperature for a long time. With a stylish gold-coloured body topped by a silver etched crown pattern, these flasks are conversation starters and products of pride when placed on your recipient's coffee table or desk.
Queen Anne Round Casserole Warmer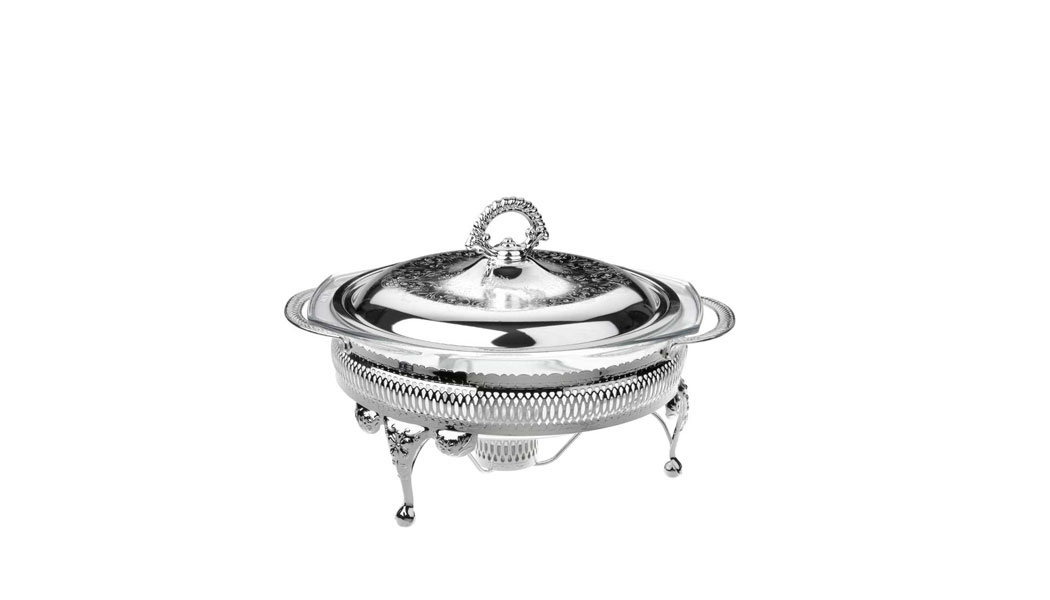 Keeping fried flat breads, soups and stews, kebabs, rice pudding, and fried fritters warm is made easier by this round glass casserole from Queen Anne that comes with a lid and warmer. Since the casserole is positioned within a silver-plated gallery frame that has sturdy handles and legs to ensure it's stable and portable, your recipient can set it anywhere – on the kitchen counter top, dining table, or the outdoor food corner. Its lid sports a splendid die-cast handle on top that adds to the elegance of the piece. Before it's time to serve the food, all one needs to do is just light the candle holder underneath and wait for a couple of minutes before the food is warm and ready to satiate everyone's palate.
Queen Anne round tray – 31 cm diameter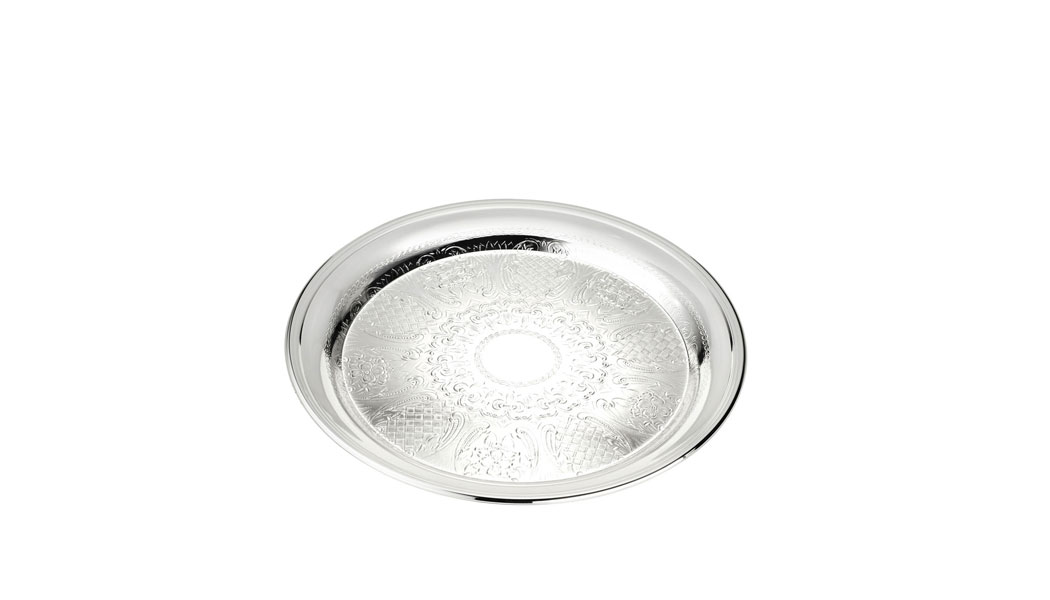 If you want it to be easy for your recipients to serve food in style this Eid, this silver-plated tray would fit the bill just right. From fried fritters and candies to sweets, cookies, and fruits, this corrosion-resistant elegant tray that remains unaffected by temperature changes can be just what's needed for Eid. Ladies can even use it for any other events and parties to enthrall their guests. With a diameter measuring 31 centimetres, this tray can even help to serve beverages in style. Since it's dishwasher-safe, its maintenance is quite hassle-free.