The Best Eid Gift Ideas For Friends And Loved Ones This Season
It's the season of Eid and is the season of amazing gifts too! It is the season wherein friends and relatives happily exchange the gifts and enjoy the Eid celebrations. We have enlisted a set of wonderful gifts that you can give to your friends and dear ones. Take a look!
Samsung Galaxy S10 Plus
With the smartphone market heating up, Samsung still reigns as one of the best when it comes to flagship devices in terms of design, display technology and camera performance. The Samsung Galaxy S10+ and its similar siblings of the series are the first from the company to feature a bezel-less display with a fingerprint scanner under the screen, along with a dual-front facing camera that is punched within the display. It's a one-of-a-kind design that stands out of all the other bezel-less smartphone that comes with a notch on the top. The display is a 6.4-inch Dynamic AMOLED screen with 1440 x 3040 as its screen resolution. The rear cameras are a mix of three sensors, two of which are 12MP shooters of different focal length and one is a 16MP snapper for extra wide-angle shots. One of the 12MP shooters is meant for telephoto shots and the other for regular distances. This trio of different cameras is perfect for those who want to shoot different instances without the need to carry a different camera and change lenses all the time. The smartphone features an octa-core processor called the Exynos 9820 along with 8GB or 12GB RAM, depending on the amount of internal storage variant. The smartphone runs on Android 9.0 with the new One UI skin.
Apple Watch Series 4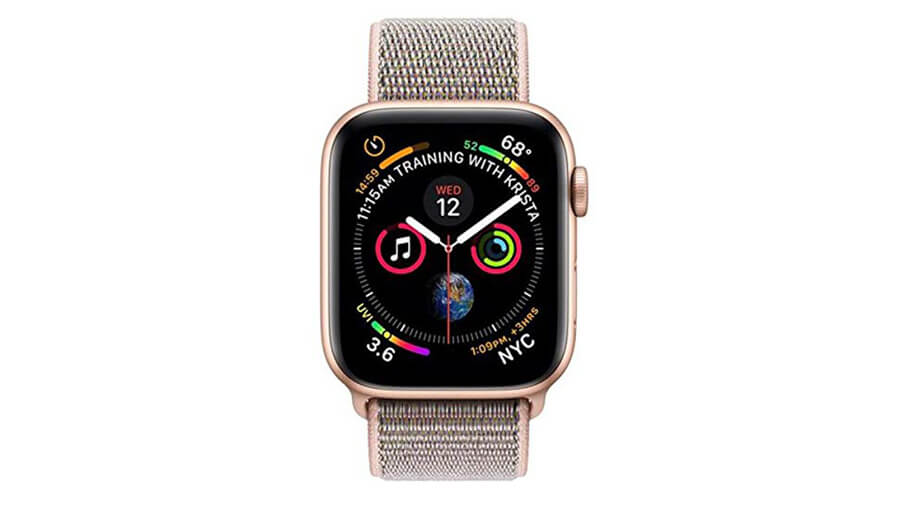 If you want to gift someone a great looking smartwatch then the Apple Watch Series 4 is a great choice, to begin with. The design of the Apple Watch series 4 has slightly changed as compared to the previous generations and the device weighs about 48g. The display is 1.78-inch in size and the LTPO OLED display has a screen resolution of 448 x 368. The screen has a brightness of 1000 nits. The device runs on the latest Watch OS 5.0 version and is powered by the dual-core Apple S4 processor along with 16GB of internal storage. The battery is capable of running the device up to 18 hours of mixed usage.
Sony A6400 Mirrorless camera
The Sony A6400 is one of Sony's latest mid-range APS-C mirrorless cameras that was recently launched and is seen as a replacement for the very old and still popular Sony A6000 and Sony A6300 cameras. The new camera now features the best autofocus system in the whole of Sony line-up, featuring over 425 phase detection points and 425 contrast detection AF points. The APS-C sensor features over 24.2 MP of resolution. The best feature of the camera is its 180-degree tiltable screen that allows users to take selfies with the camera. Sony also included a new built-in time-lapse feature and the camera is capable of recording videos up to 4K resolutions.
JBL XTREME SPLASHPROOF PORTABLE SPEAKER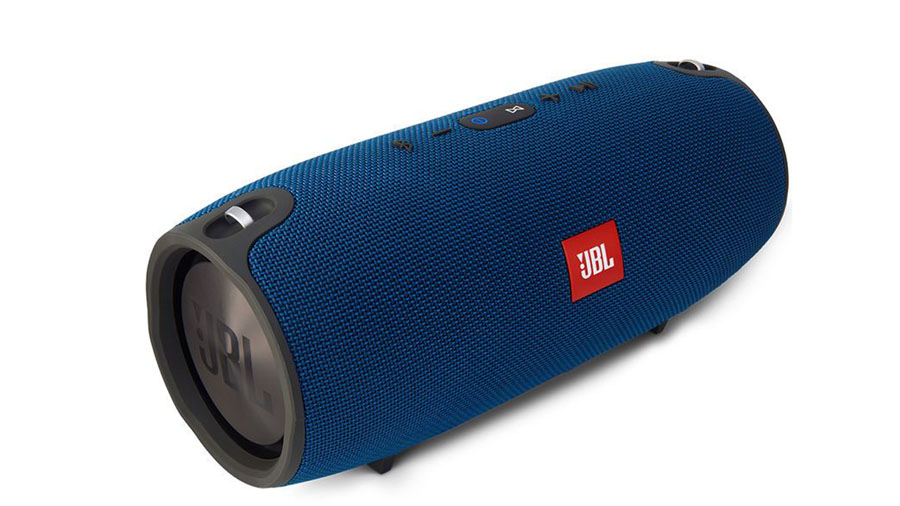 Weighing at 0.8 kg and possessing dimensions of 88.5 x 213 x 87 mm, the JBL Xtreme Splashproof Portable Speaker is here to give you sound that is predominantly matchless and timeless. The JBL Xtreme Splashproof Portable Speaker gives you a chance to appreciate music remotely and charge perpetually. It brags of capable stereo sound yield and furthermore bends over as a power bank, making it your instant companion for backpack trips and getaways. The Speaker takes the fun all over the place, be it by the poolside or in the rain, all thanks to its strong texture and waterproof design. This cool speaker is powered by a capacious 10,000mAh rechargeable Lithium Ion Polymer battery that offers up to 15 hours of continuous audio playback on a single charge. Its 6000mAh high limit battery gives up to 20 hours of playback on a single full charge. A built-in resound and noise cancelling speaker system gives you completely clear calls with the press of a button. The multiple JBL Connect speakers combine together to provide a magical sound experience. Accessible in a superb mosaic finish, the JBL Xtreme Splashproof Portable Speaker is a definitive, powerful and compact boom box that qualifies as a perfect gift for your music lover friend.
NESPRESSO INISSIA COFFEE MACHINE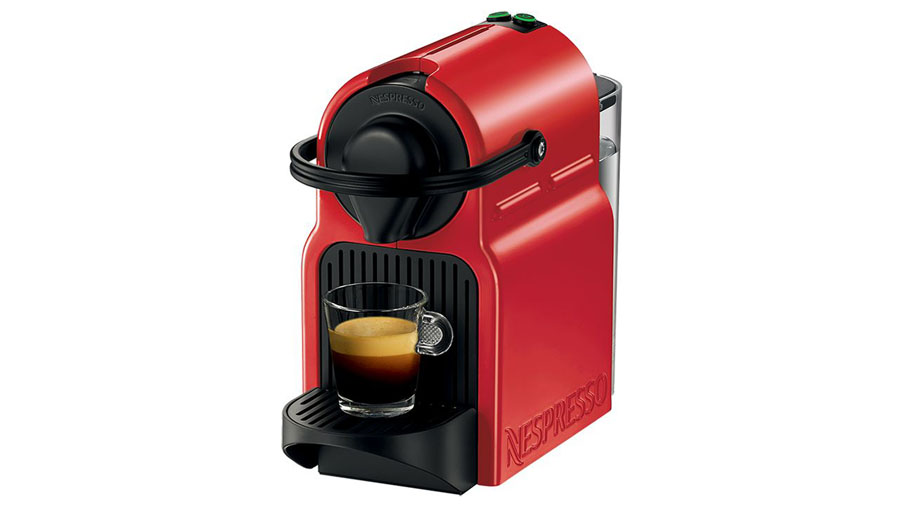 With its super compact design, red finish and solid making, the Nespresso Inissia Coffee Machine looks extraordinary and sports a distinct look all over the body. The 19 bar pressure pump produces amazing quality that presents itself in each steaming cup. The machine includes a play and select option that empowers you to modify the amount of the drink to suit your tastes and your cup. This machine joins best in class technology to deliver dependable and effective heating, for a flawless drink over and over. The Nespresso Inissia Coffee Machine has a 0.7L water tank that can contain a decent measure of water and gives you a chance to have some espresso at a go. This takes out the problem of filling the tank every now and again. The Inissia coffee machine features an ergonomically designed handle and comes designed with a folding drip tray. The tank is situated at the back and is very easy to use and fill. The Nespresso Inissia Coffee Machine offers the best as far as style and quality is considered. It joins an intense engine that transforms its 1500W into an effective and efficient performance. It parades a smaller, lightweight expansion that looks dashing in red and doesn't consume much space on your kitchen counter. With amazing looks and scintillating performance, the Nespresso Inissia Coffee Machine is a perfect bet to gift to your wife to accentuate the celebrations.
PHILIPS VIVA COLLECTION FOOD PROCESSOR HR7757
The Philips Viva Collection of Food Processors offers a multitude of functions and features that enable the appliance to do mixing and whisking in a jiffy. The Philips Viva Collection Food Processor is a feature studded machine intended to make your food preparation simple and speedy thanks to its 1000W engine. The Philips device additionally has numerous connections that let you accomplish something beyond cleave, featuring 2-speed setting and pulse. You can whisk and mix your fixings. The whole package comes with 3.4L bowl that allows you to process food in one shot and even makeup to 1.7kg of dough. The included 2.2L helps you to prepare some tasty smoothies. This food chopper has three stainless steel edges, a twofold sided cleaving cutting edge, twin wing mixers, cutting, destroying and grinding sharp edges, and a stainless steel blender shaft, which together give an excellent slashing, whisking, and mixing. Utilizing the machine is simple with its one touch catch operation. Some of its parts are dishwasher safe which means that you can clean them daily after use. All in all, the Philips Food Processor can be an ideal gift for your lady this season.
TOM FORD OUD WOOD INTENSE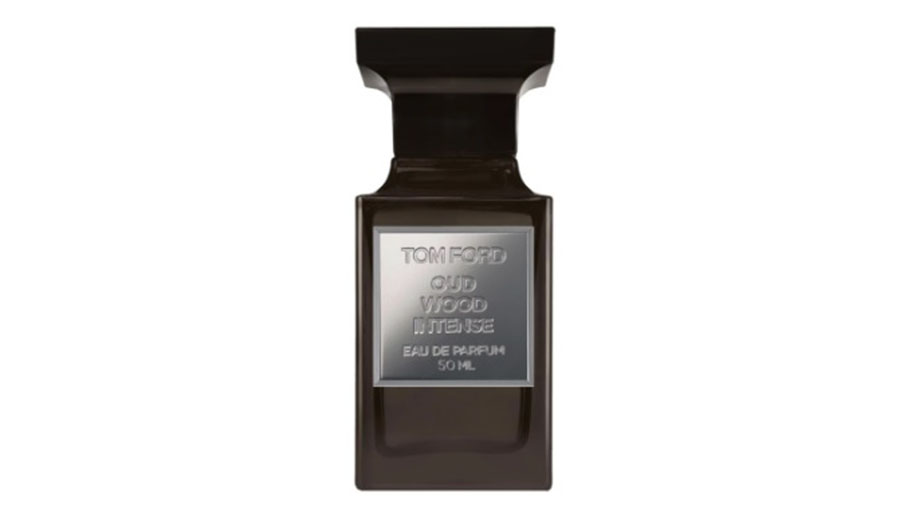 Thomas Carlyle Ford is an American film director, screenwriter, film producer, and a fashion designer who launched a new brand named Tom Ford. On this brand name, he marketed a line of menswear, beauty, eye wear, perfumes, and accessories in 2006. Tom Ford is an esteemed luxury brand which holds a premium position in the market nowadays. They are considered as one of the best leading producers of perfumes in the world.  Tom Ford Oud Wood Intense is a premium perfume from Tom Ford Company. This particular product is mainly designed for men and provides rich, fresh, sweet, masculine and tempting fragrance. Tom Ford Oud Wood Intense is little bit expensive product when compared to other of such kinds in the market because of its premium quality and its brand value. This perfume will suit you in all formal and informal occasions like parties, meeting, dating, or a casual outing. The Tom Ford Oud Wood Intense perfume certainly will be a great Eid gift for the most important man of your life.
CALVIN KLEIN ULTRA LIGHT REVERSIBLE TOTE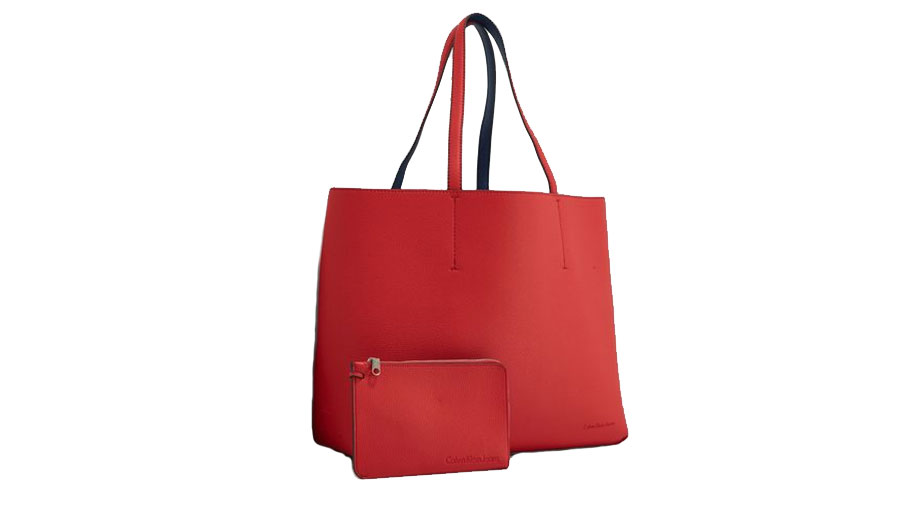 The appeal of a big tote is the ability to throw a lot of stuff in it and carry it with you everywhere. The ultra-light reversible tote from Calvin Klein scores great points on both the requirements. It's a great option if you've been searching for a lightweight, well-constructed tote that can fit in equally well at the office or a weekend brunch. The canvas is stiff enough that the bag can stand up on its own, and it looks basically brand new after a few months of semi-regular use. It's also supported by Calvin Klein's lifetime warranty that covers any defects or issues from normal wear and tear with a free repair or replacement. The Calvin Klein reversible tote bag is a fully featured one complete with shoulder straps and storable straps that enables to carry heavy loads. The back and bottom are lightly padded to keep your back comfortable and the contents safe. The build quality of the bag is excellent and is made of water-resistant nylon. In short, the Calvin Klein Tote Bag can be the perfect candidate to make your stylish lady happy on this Eid season.
Samsung SM-R3600 Gear Fit2
Samsung Gear Fit2  is marketed as a fitness tracker but its more than that. You can say it falls somewhere between fitness tracker and smartwatch. It looks more like a watch but has all the features you need in a fitness tracker. It is designed for all the fitness enthusiasts who don't want to miss a chance to aim for a healthy lifestyle. This mini fitness smartwatch is a combination of style and performance. The device is water resistant with IP68 certification which means that you can for a swim wearing the watch on your wrist. It features GPS, heart-rate monitoring, all-day fitness and sleep tracking, and automatic workout tracking. The automatic workout tracking facilitates the device to know exactly when you start running, cycling or training. It also lets you know about the distance, speed, and calories burned. The screen itself provides real-time data so you don't have to sync the phone with the device. The device is powered by Tizen paired with 512MB of RAM and 4GB of storage. The 4GB storage lets you load up to 1000 songs. The device also supports Spotify so that you can load Spotify playlists on the device.
TED BAKER BOBBLE PURSE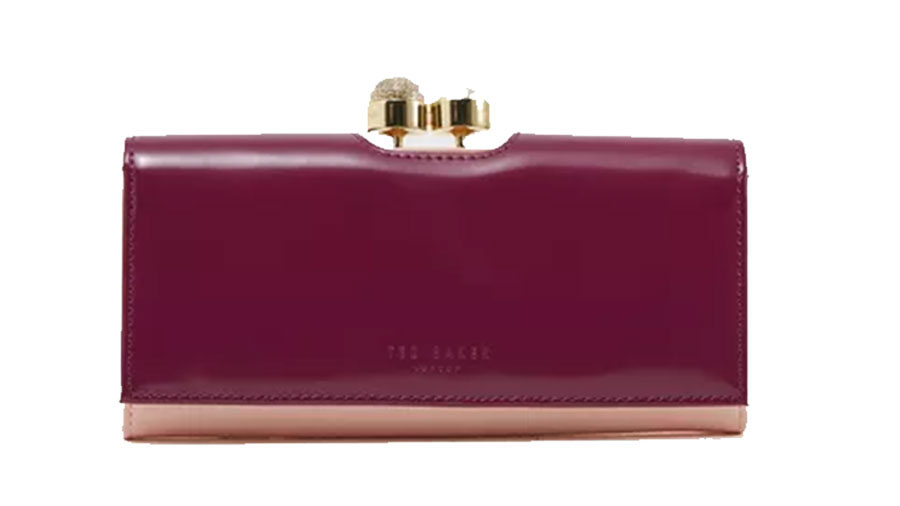 Ted Baker Plc is a British luxury clothing retail company which manufactures ladies fashion products and accessories.  Ted Baker Plc was founded by Ray Kelvin in 1988 which has its headquarters in London, United Kingdom. After the continuous effort by the whole team, it holds the highest position in the fashion market in the world. Nowadays, the vision towards fashion changes day by day and girls demands matching beauty products like earrings, bangles and purse.  One such attractive product from this company is Ted Baker Bobble Purse. It is a product which holds your attention for a while if you are a fashionable person. The product comes with a stunning and attractive design. The purse can hold your money, bank cards, visiting cars, useful bills and small documents. Only high-quality materials are used for the manufacturing of this product. Using these high-quality products will give it an elegant look and comfort for the user. The product comes in different colors and the customers can choose the product which suits their dress from these wide ranges of color combinations available. In short, we can say this Ted Baker Bobble Purse is easily the best gift which you can gift to your lady on this season.
Michael Kors Cynthia Satchel Bag
It was in the past that less practical styles were dominating the fashion industry. Today a lot of designers are proving that fashion should be combined with functionality. Feminity combined with functionality is what we have to say about Michael Kors Cynthia Satchel Bag. This satchel bag is crafted from smooth premium-grade Leather with shining gold tone and acetate chain accents on the strap and hanging MK logo. This gives it a luxury and rich feeling. It boasts to have a practical and functional design with a spacious interior to store your essentials and a center zip compartment. It has a 22.5″-24″ adjustable strap and a magnetic snap fastening. The bag is lightweight but still rugged and durable for better carrying experience. This satchel bag is for all women who are serious about style.
My Burberry Blush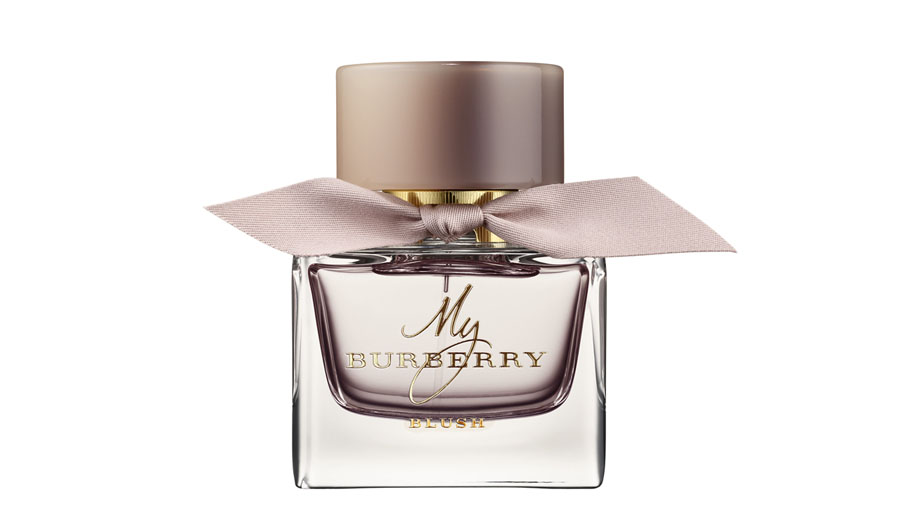 My Burberry Blush from Burberry is a fruity, floral fragrance reminiscent of a London garden in the first light of the day. Burberry Blush captivates the senses with the floral aromas of blossoming buds, bathed in the dewy light of the morning. The sparkling scents of this perfume are composed of top notes of heady pomegranate with vibrant lemon. The sharp top notes fade away for a delicate rose and apple heart note which then settle into base notes of jasmine and wisteria. The combination of scents in this perfume is intensely feminine, yet light and energetic. This long-lasting perfume has a sweet but crisp subtlety to its fragrance. It is perfect for wearing during an evening out, or on romantic dates, and once applied, the scent lasts for 6-8 hours. The packaging reflects the feminine essence of the perfume. The bottle is made from blush pink coloured glass with the name embossed in gold. The lid is of the same blush pink colour in a design mimicking the buttons of Burberry's iconic trench coats. The lid comes with a hand-tied gabardine knot at the neck. The size is extremely handy and perfect for carrying along on your travels.