Custom Made Closets and Shelving Units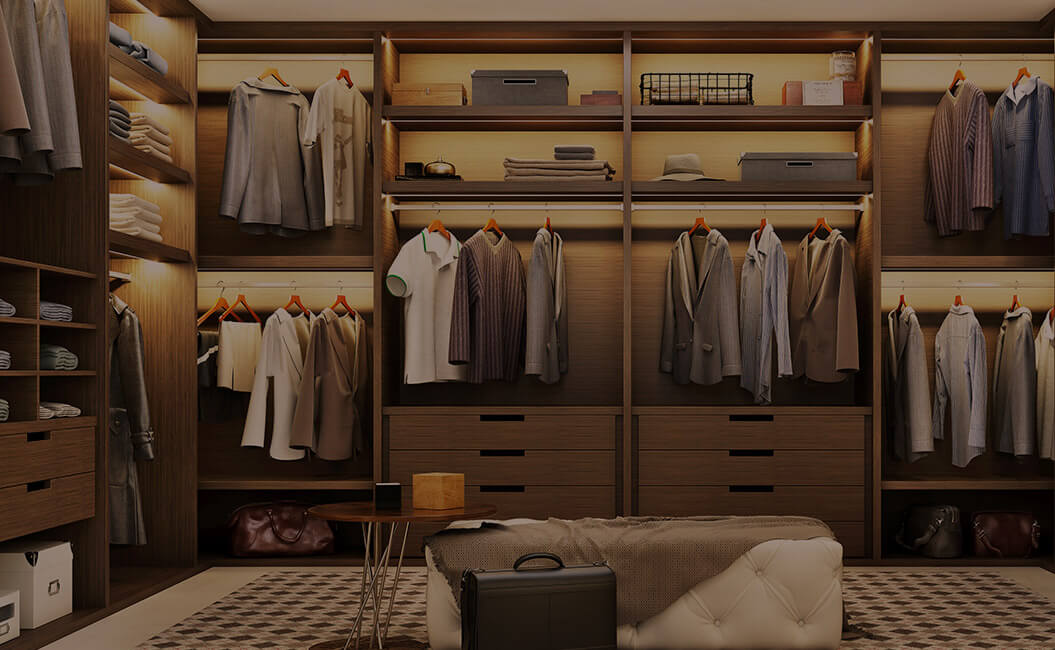 German materials,
crafted in UAE.
Make your home more organized and spacious with custom-designed closets & cabinetry. The possibilities for enhancing your room's storage capacity are endless, with hundreds of ways to style it.
We manufacture closets in Dubai to suit our customer's needs and maximize their space. We believe your daily routine begins and ends in the closet, so it should be a place of peace, order, and beauty. We transform one of your home's most private spaces into an organized storage oasis when it comes to custom closet design.
At Wowdecor, we offer custom-made closets for the living room, bedroom, workspace and storage areas. Our designers optimize every square foot of your space by tailoring it to your needs. Color, size, finish, material, and design can all be customized to fit your interior design.
Our Products
Custom Made Walk-In Closet in Dubai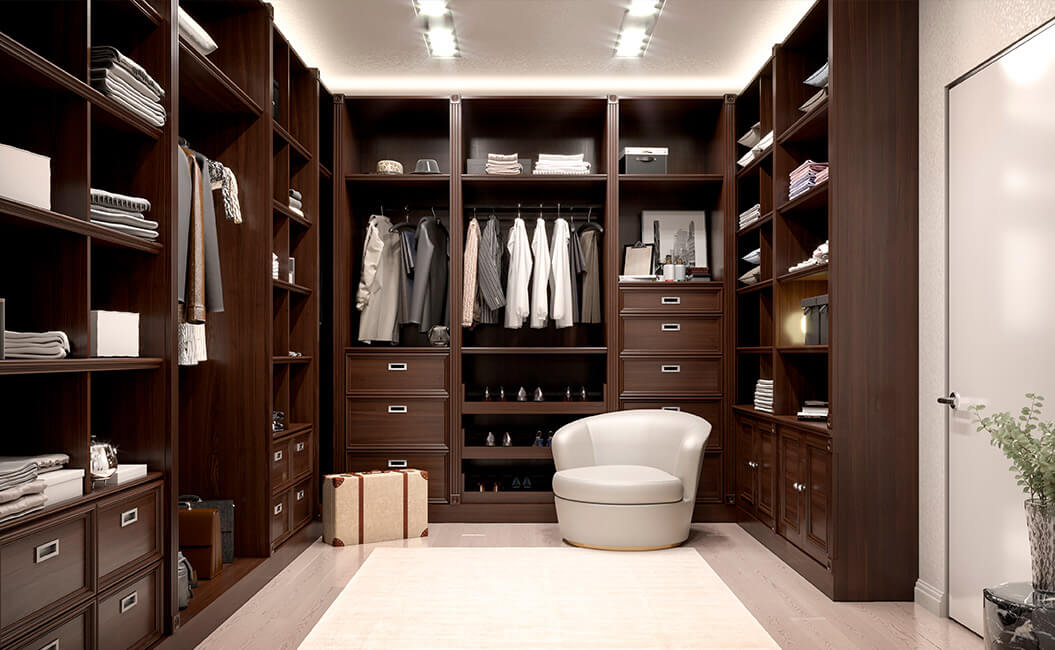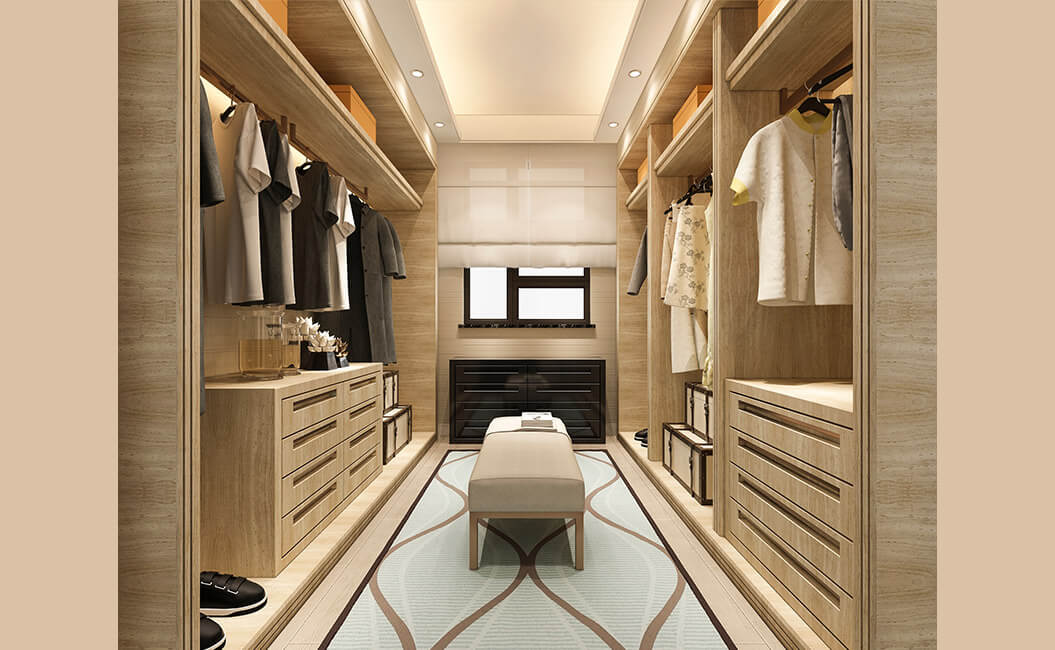 You'll see and feel our commitment to craftsmanship and beautiful design when we design a walk-in closet for you. In addition, our customized walk-in closets make your wardrobe more accessible and easier to maintain.
Closets are more than just space to store suits and sweaters. Moreover, it should be a relaxing space where you can prepare for the day ahead. Our spacious walk-in closets make your clothing and accessories neatly displayed and accessible.
We have experts on our team in the field of design. So each walk-in closet we design is unique for families like their own.
Custom Made Built-in Closets in Dubai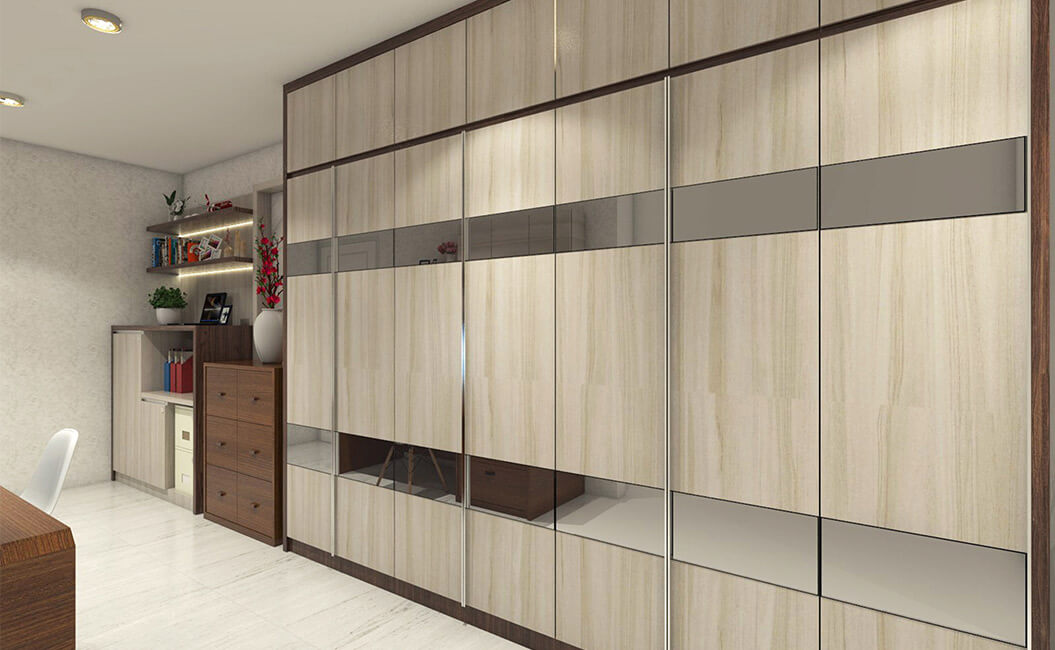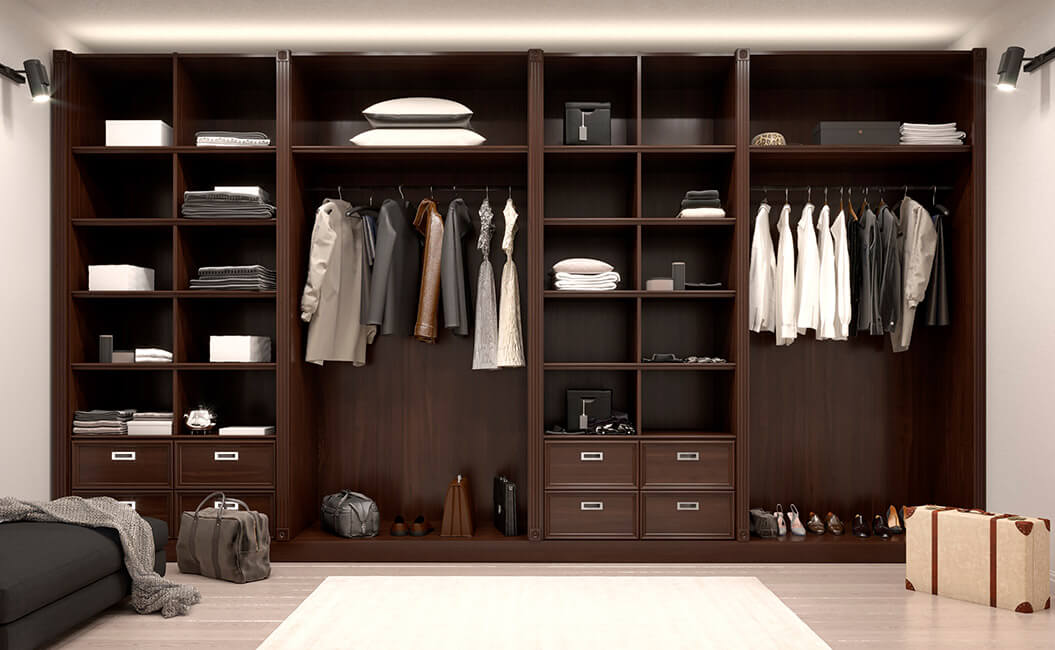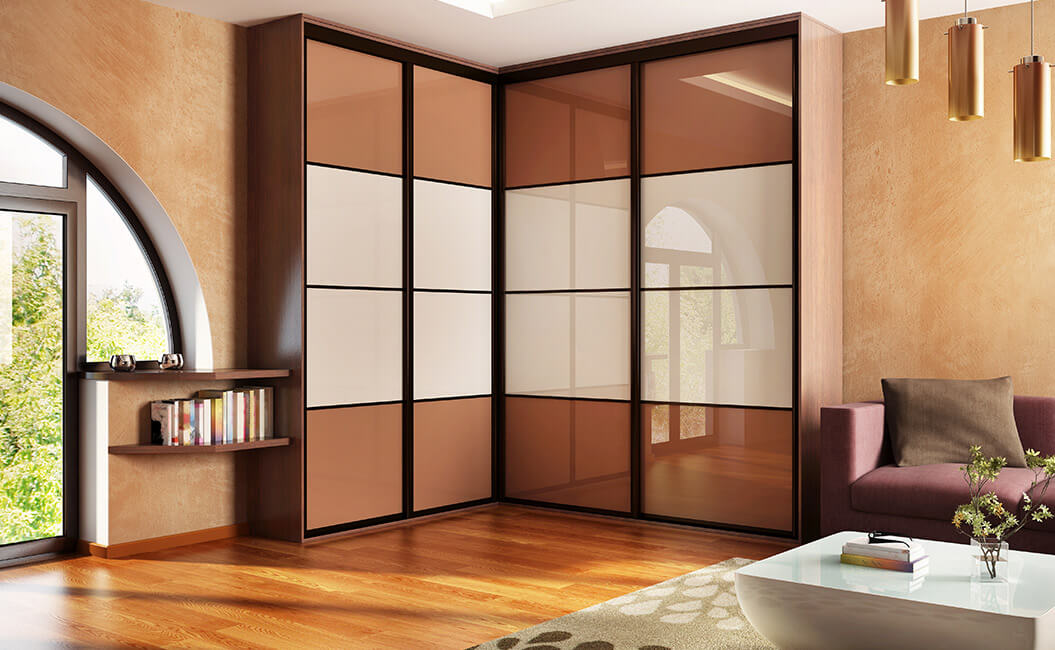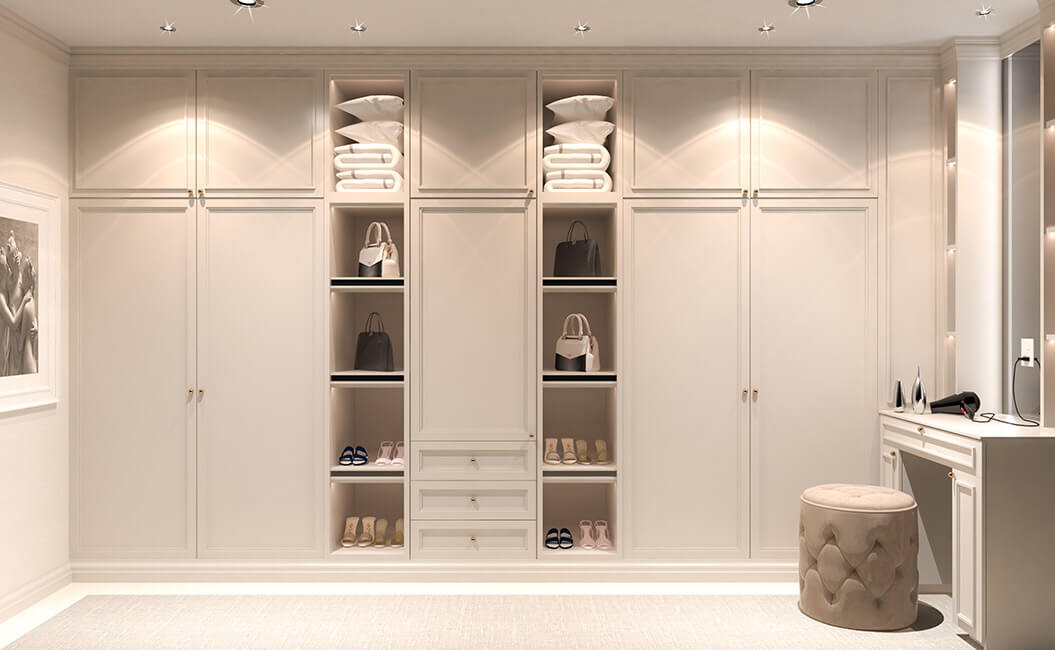 Wowdecor's built-in closets are perfect for anyone looking for a well-organized, private, and functional storage space. We offer several designs and materials for built-in wardrobes. At Wowdecor, we are ready to transform and translate your needs into beautiful, available closets that fit your interior perfectly. Our mission is to supply a sophisticated and functional product. We design each built-in cabinet at Wowdecor to be a luxurious haven of functionality and beauty. In addition, we offer unique products that you won't find in any other closet.
Custom Made Free Standing Wardrobes in Dubai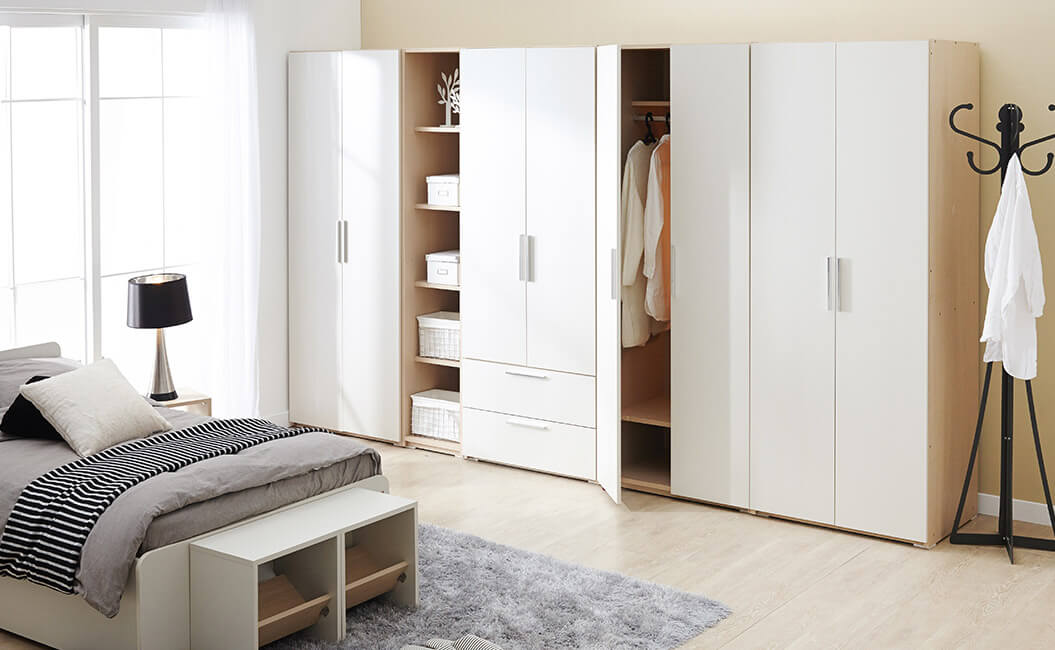 Well-designed wardrobes fit into any space to provide storage where none previously existed. The freestanding wardrobes transform any room into a functional and convenient storage area. Multiple hanging areas, adjustable shelves, drawers, baskets, and hampers make this system ideal for any home. We use the latest manufacturing machinery and skilled technicians to ensure the production process is smooth, producing flawless products. Special lighting and multiple switching options enhance the overall design to increase functionality. In addition, there are dovetail constructions, under-mount slides, and soft-close mechanisms on the drawers.
Custom Made Bookshelves in Dubai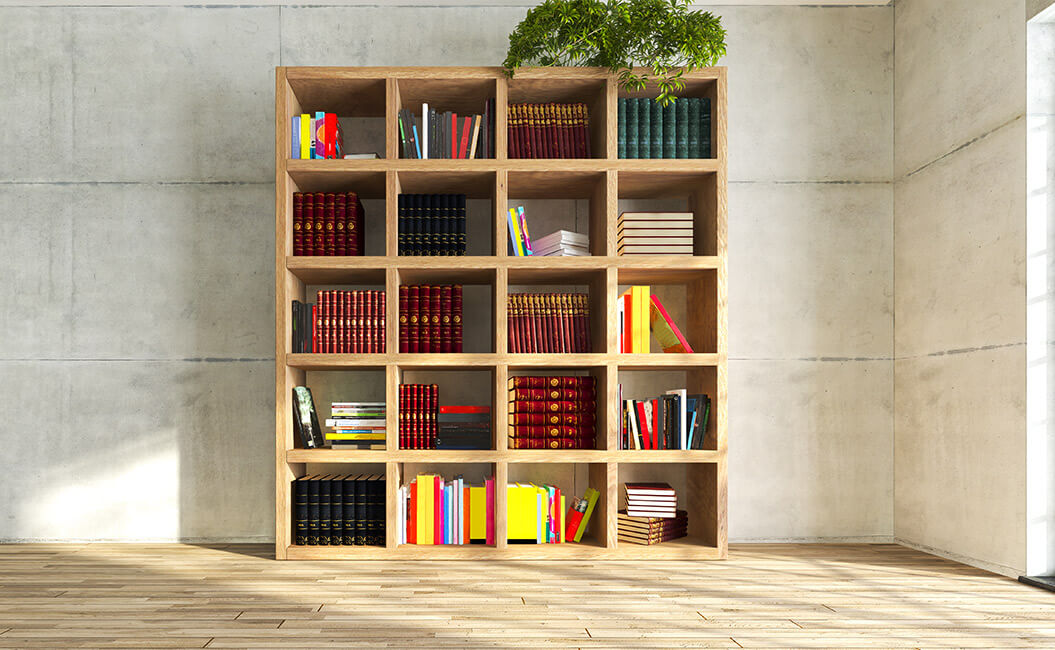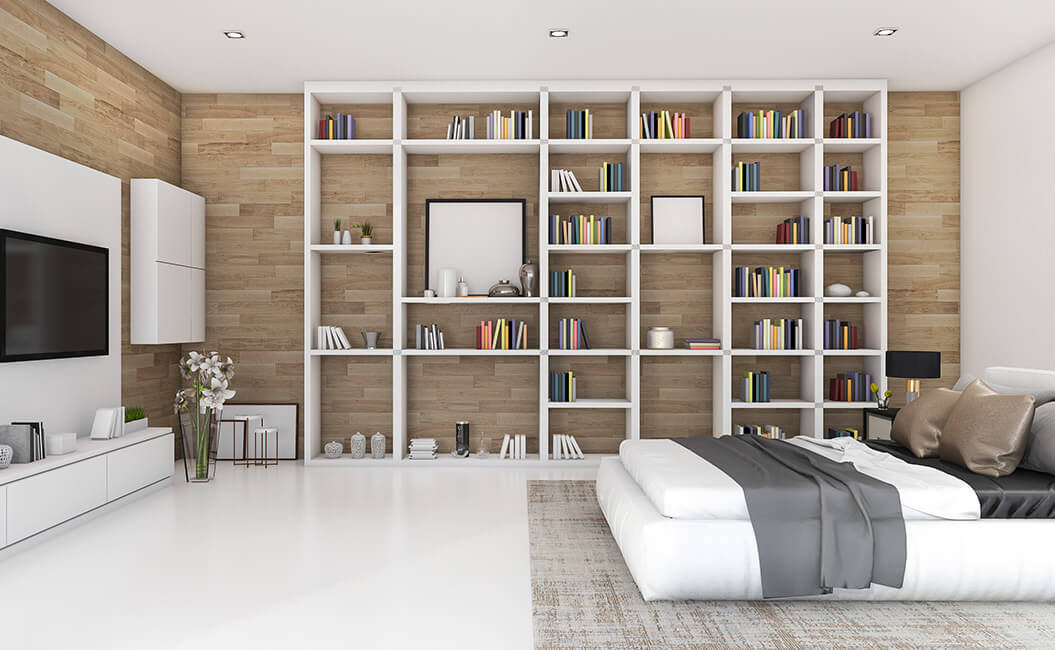 Whether you love books, handicrafts, or other activities, a custom-made design of accessible storage is essential for a well-designed and peaceful space. We offer a variety of bookcase and cabinet styles, including floor-to-ceiling cabinetry and wall-mounted cabinets. Whether you prefer an open-back or a backed shelving system, you can choose the style that suits you best. We consider your budget, space, and style when designing for you. As a result, we offer a wide range of quality options for each customer.
Custom Made Sideboards in Dubai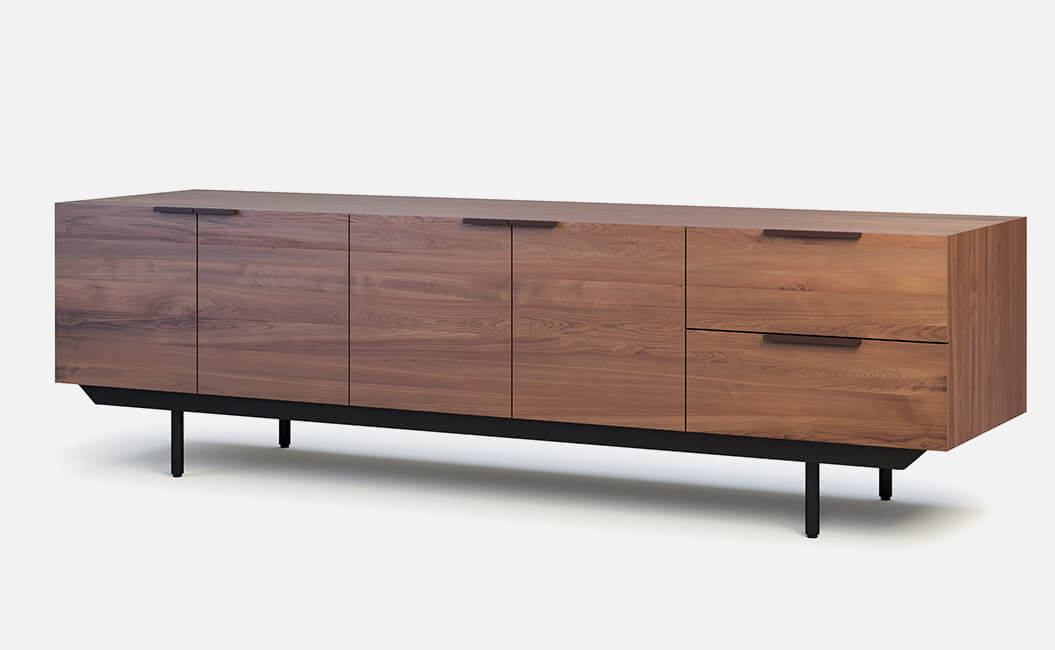 Perfectly crafted sideboards are our speciality. Depending on the look and construction of your space, we design the sideboard in various wood finishes and styles. The key to essential utility lies in versatile capacity qualities and innovative management. Custom cabinetry, racking, and lighting offer a look of excellent furniture that makes the home a peaceful place. Fitted cabinets and mouldings provide the appearance and feel of installed furniture.
Custom Made Laundry Shelves in Dubai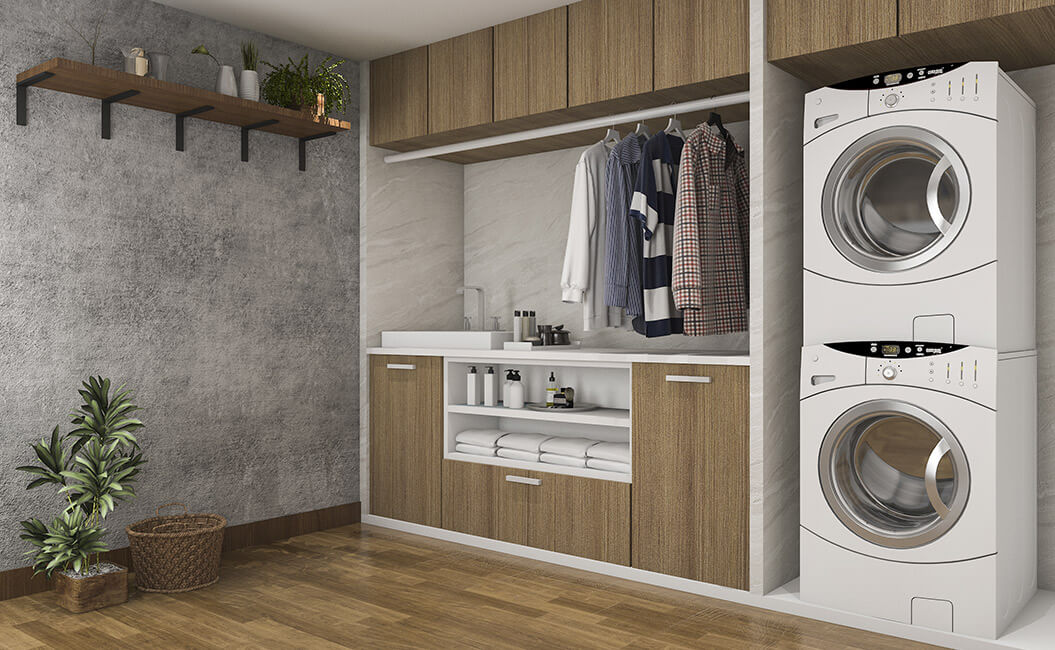 Design your laundry area to complement your home's style. Our laundry layouts allow you to have adjustable shelves and drawers to meet your needs.
Laundry rooms that are well-designed offer a place to fold and wash laundry, as well as a place to store cleaning supplies. Drawers and doors provide hidden storage with an authentic look. There are designated folding areas at the counters for clothes and linens. Easy sorting of laundry is made possible by baskets and bins.
Make your laundry space comfortable by customizing it with stainable and painted wood, chalkboard inserts, and crown moulding.
Custom Made Office Shelves in Dubai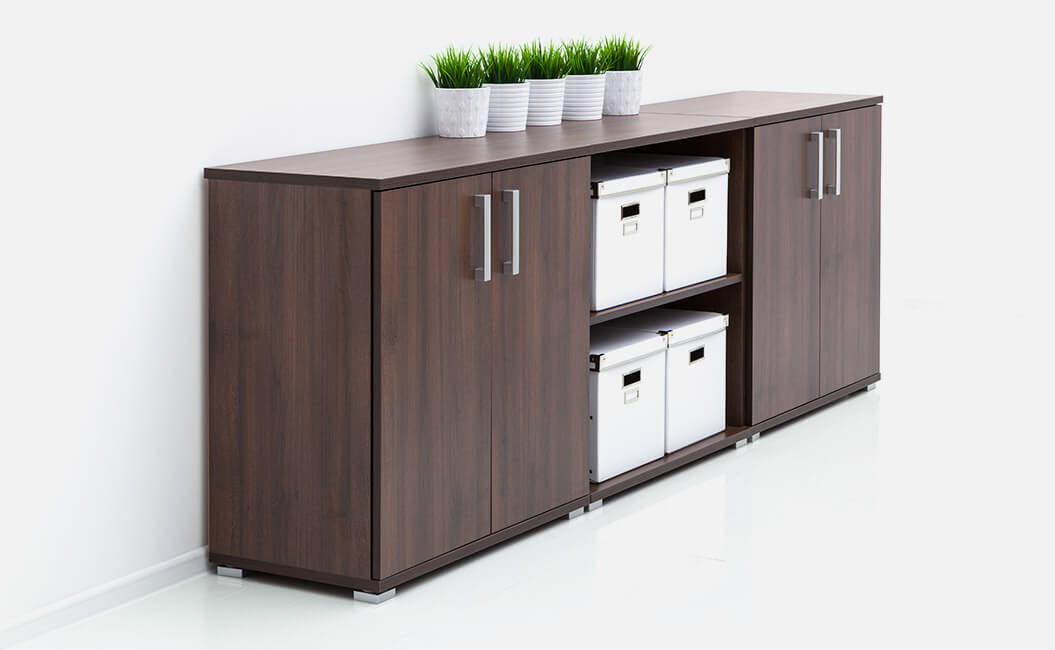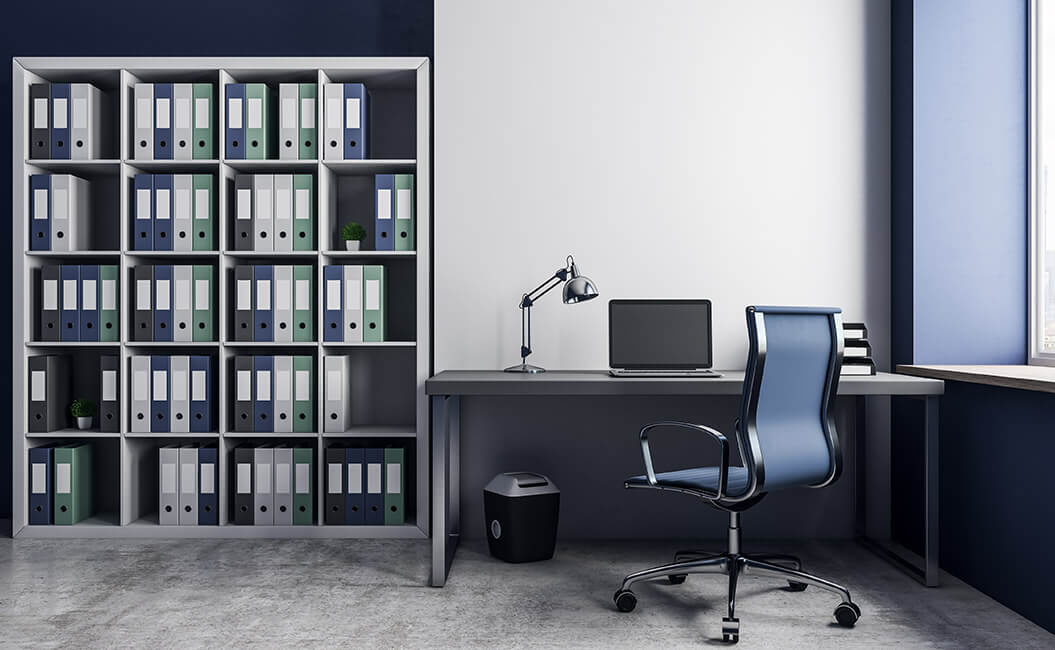 Creating an effective and agreeable work environment requires showcasing areas, finishes, lighting, and equipment tailored to a particular profession or skill. Wowdecor offers attic cabinets, wall units, and walk-in closets to make life easier and more enjoyable. Our young and enthusiastic designers will create the right design and use built-in furniture to enhance your office space.
Custom Made Decorative Units in Dubai
Every room needs decorative units to make it unique. Rooms with clusters of units attract the eye. Wowdecor offers the option to transform your thoughts into exquisite designs. With custom-made decorative units, you can add classy display units, modern cabinet spaces, and open shelves of your choice to your home. The material we use for our products is premium hardwood MDF. Due to this, our products are solid and durable, even under extreme conditions. There is a wide range of products designed specifically for each space. Visit our nearest showroom for unique and customized products.
Types of Looks
Matte
Matte finish wardrobes come in various styles, so you can find one that matches the rest of your decor. The closets we stock at Wowdecor are not only functional but also stylish and trendy. Regarding interior design, matte cupboards can go with any theme. Despite their lack of polish, matte finish wardrobes do not lose colour. Matte finish wardrobes can be enhanced with light or dark washes of colour. The most commonly used colours are white, cream, beige, grey, and charcoal. Designs in amber, navy, and emerald tones are also available.
Wooden
As far as interior decor goes, wood has a unique appeal. Especially wardrobes, it has become a popular choice due to their dependability and availability. Due to the high cost of natural wood, wood finish wardrobes have become the next best and most popular alternative. Modular wooden wardrobes from our range have excellent storage capacity, look elegant, and possess a universal aesthetic appeal. Classic wood finish wardrobes such as oak are the most widely trusted in the decor industry.
Glossy
High gloss laminate surfaces are a popular choice for both style and functionality. High gloss finish wardrobes may be exactly what you are looking for if you prefer a lustrous, elegant finish that suits modern or minimalist decor. Regarding closets, high gloss laminates are the perfect choice because they provide a trendy aesthetic that blends in with your surroundings and elevates your style quotient.
A significant advantage of high gloss laminates is their ability to reflect light. As well as making the room more extensive, they let in natural light. As the sunlight reflects off these furniture pieces, it illuminates the entire interior of the house.
Want to design and build high quality closets? Please contact us today for a free consultation