The best Mother's Day gifts for the mom who loves to host
Finding an appropriate gift for the mom who loves to cook can be a tricky task. Not only would you want to gift her something beautiful and unique, but it should also be durable and functional so that she can use it for a long time. Chances are that a mother who enjoys cooking has the most gadgets and tools at her disposal. But, there may be a few items that have worn out with time. Or, you can always look for stunning tableware to showcase all her meals in a pretty way. If your mother is one such person, then we can help you find the best gift for her.
Queen Anne Large Happy Mother's Day Tray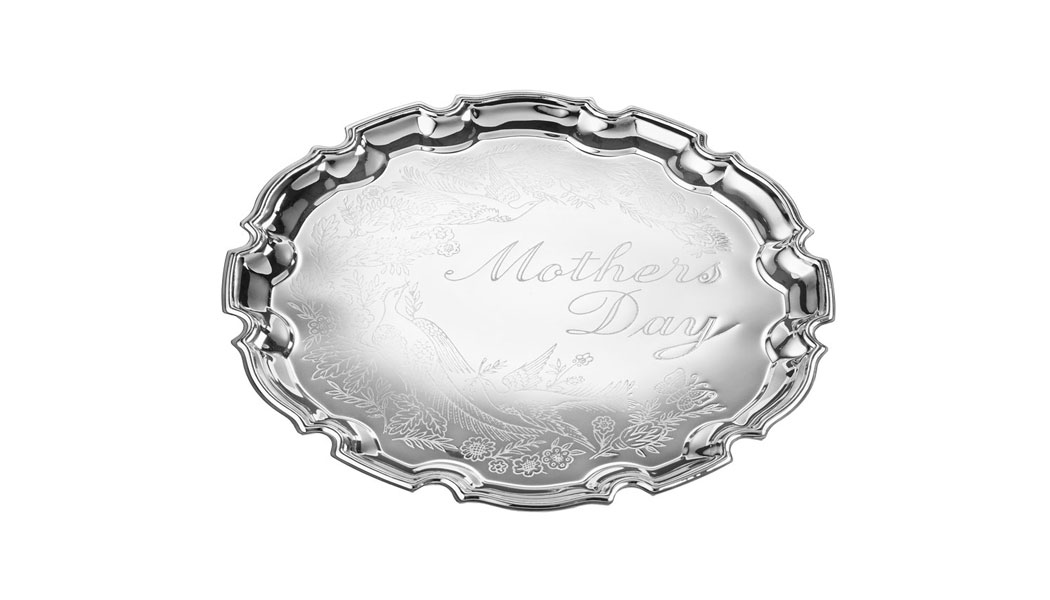 What better way to wish your mother on this special day than gifting her a tray with Mother's Day engraved on it. This large-sized silver tray from Queen Anne is a gift option which will be well utilised in any home. The tray has a silver-plated finish which has a nice sheen and polish. The high-quality plating retains its shine for a long time without the need for frequent polishing. The design of the tray is in Chippendale style with the message etched along with a floral pattern. This elegant tray is sure to put a smile on your mother's face.
Queen Anne Medium Happy Mother's Day Tray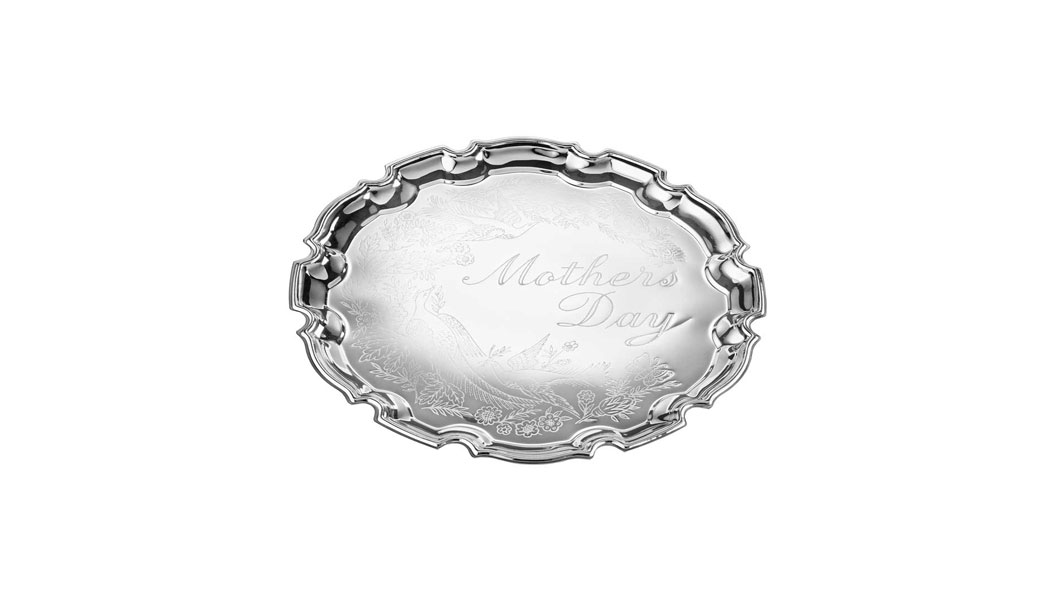 A classic tray never goes out of style and a tray with an engraved message is a great way to wish somebody on a special occasion. This Chippendale style tray from Queen Anne flaunts a beautiful floral design with a Mother's Day wish engraved alongside it. This medium-sized tray can be used to serve snacks and beverages to many people at once making it the perfect gift for somebody who showers her love in the form of food. The tray has a corrosion-resistant silver plating which keeps it sheen intact for a long time. And, the engraving on it will be a sweet reminder to your mother every time she uses it.
Eclat Lady Diamond Bowl
For the mom who loves to entertain, a crystal bowl centrepiece is a great gift which she can use as an element in her table setting. This elegant looking bowl from Eclat is designed with multiple facets which catch and reflect light so that the bowl sparkles like a jewel. This glamorous bowl can be placed on a coffee table or a sideboard to act as an interesting conversation starter. The bowl can be used for displaying fruits, candies, nuts or chocolates. The crystal is lead-free, shock-resistant and retains its shine for a long time. Your mom is sure to love this small touch of luxury in the home.
Cristal D'Arques Architect Vase 27cm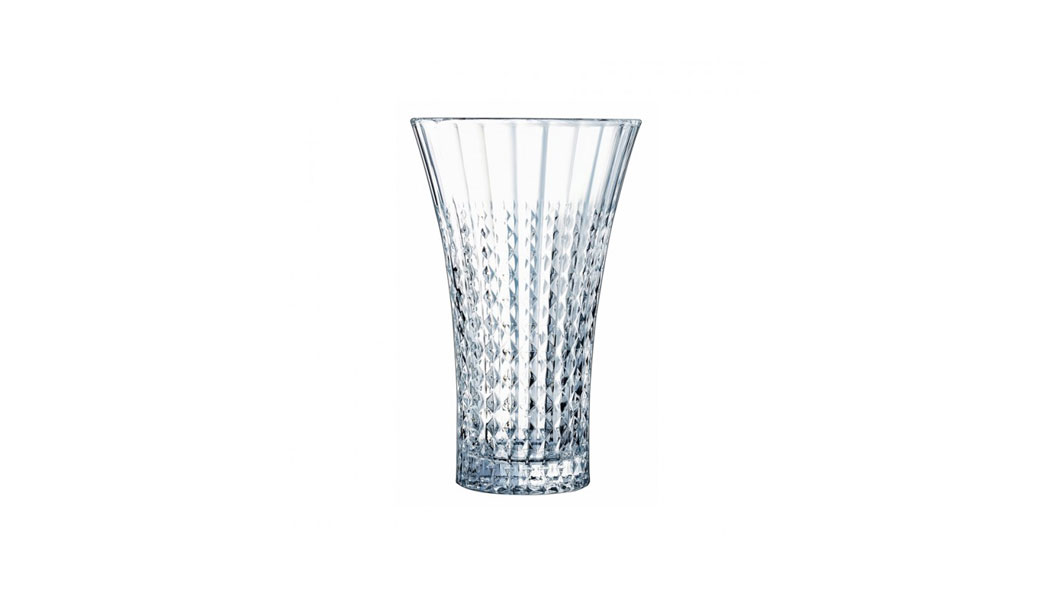 Bouquets are an unfailing gift option for any occasion. Whether it is a flower bouquet or one made of your mom's favourite chocolates, give it an elegant and stylish edge by present it in this crystal vase from Cristal D'Arques. This vase is made from specially developed Krysta crystal which is stronger and more resistant than other varieties of crystal available in the market. It is also lead-free and retains shine for a longer time. The facet cut design on the vase sparkles like diamonds and makes it look eye-catching. This vase can also be a sophisticated home décor gift item on its own.
Queen Anne Large Round tray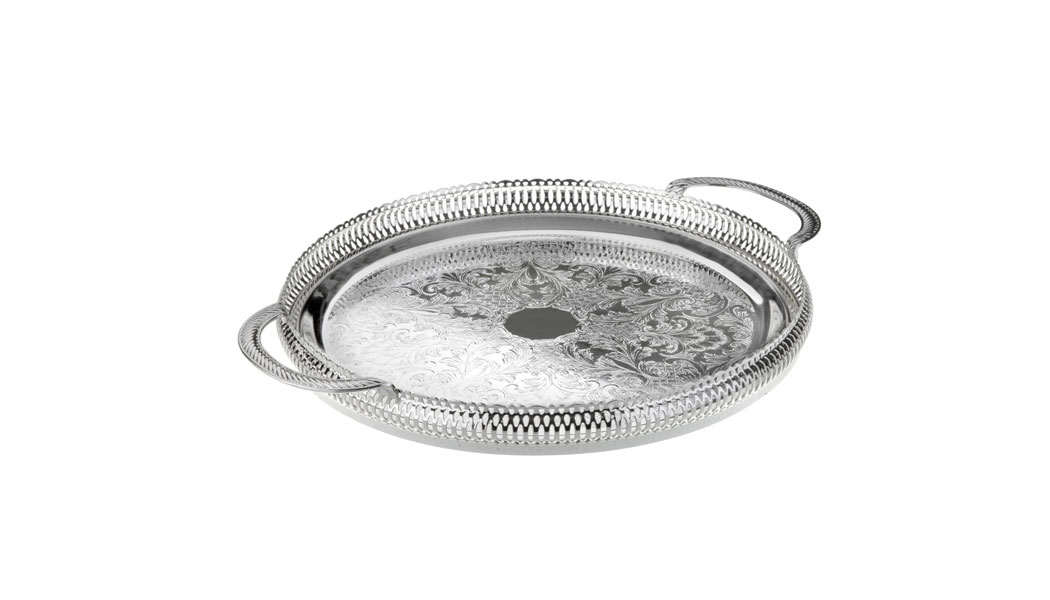 Help your mom to serve the best foods easily with this large round tray from Queen Anne. This decorative tray will increase the appeal of all the delicious dishes made by your mom by acting as a most beautiful backdrop. The large size is ideal for holding several items at once and the two handles on either side of the tray make it easy to handle. The tray features a delicate floral pattern with a raised gallery side, all coated in high-quality silver to give it a premium look. The silver plating has a nice sheen which does not fade even after regular use. The size and ease of handling this tray is guaranteed to be a hit with your mom.
Cristal D'Arques Rendez-vous Dish 12cm set of 6
Crystal adds a whole new dimension to any décor be it a part of your home decorations or as a part of your table setting. Surprise your mother with the perfect crystal item which acts as a home décor item as well as a serving bowl with this dish from Cristal D'Arques. The dish is made from specially developed crystal which is more resistant to breakage, resists shock and retains shine much longer than regular crystal ware. This elegant looking dish can be used to plate up tasty fruits and snacks and serve them so that they also look very appetising.
Queen Anne 2 tier gallery cake stand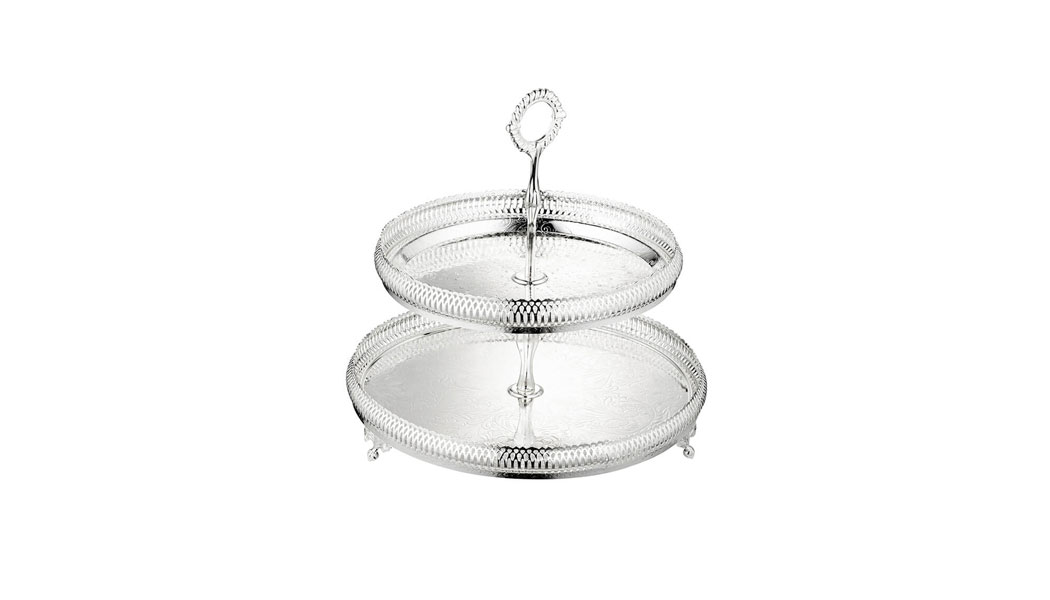 Is your mum a baking enthusiast? Let her baking skills shine by displaying her baked goodies on an amazing decorative cake stand. This Queen Anne cake stand is just the ideal gift for someone like her. The stand consists of two tiers with gallery patterned plates, a diecast stem handle and legs on the bottom plate. A ring on top allows easy handling of the entire stand. The cake stand is silver-plated and is perfect for artistically arranging a wide range of foods on it. The silver-plating on the stand is of superior quality and retains its shine even after long-term use.
BergHoff 12-Piece Long Handle Cookware Set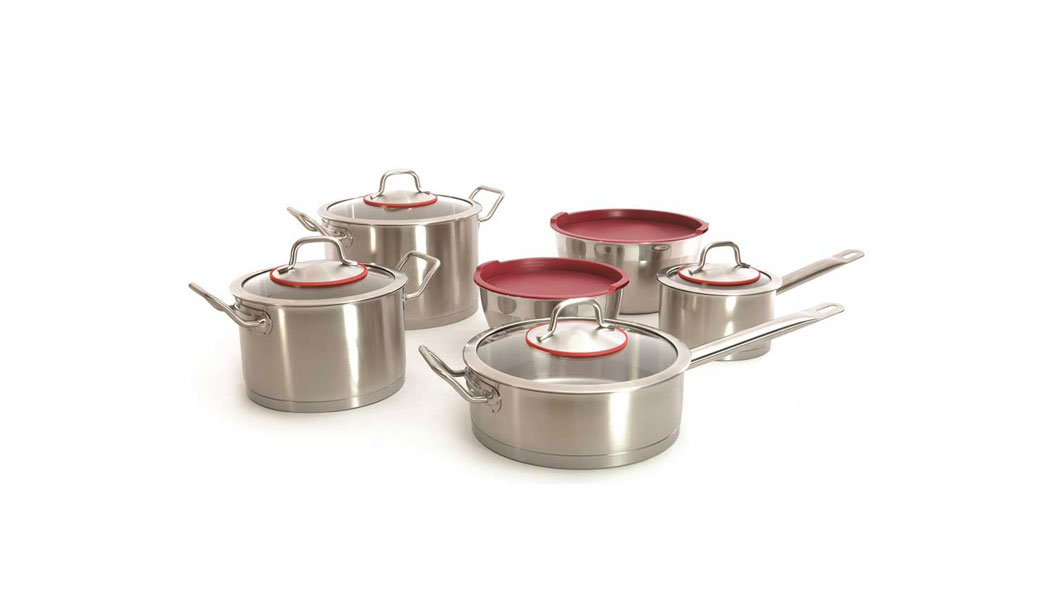 A complete set of pots and pans for the perfect home chef is a great idea. For the best in cookware, consider this 12-piece set from BergHoff. This sophisticated looking cookware set is made from 18/10 stainless steel which gives it strength and durability. The set consists of two cooking pots, two mixing bowl and two long handled saucepans each with lids of their own. The surface of the utensils features a trendy brushed steel finish. The lids for the mixing bowls are made of silicone and are in an eye-catching red colour. The other vessels have steel and glass lids which allow the foods to be monitored while cooking. This colourful cookware set gives an edge to daily cooking and makes it an enjoyable activity.
Eclat Lady Diamond Crystal Glass Vase 27cm
Crystal vases can be used to create gorgeous floral arrangements to decorate the home or to be placed as a centrepiece on the dining table. Decorating your interiors with a beautiful vase can brighten up a room or make a table setting look very charming and inviting. This vase from Eclat complements any home décor with its shimmering and elegant design. Made from specially developed crystal, this Lady Diamond vase has a slender and contemporary design which fits into any space beautifully. Use it to present your mom with a floral bouquet or gift it as a centrepiece that will be cherished for years to come. This vase is sure to add luxurious appeal to the home.
Queen Anne 3 Light Candelabra-Gadroon-Baroque arms Candle stand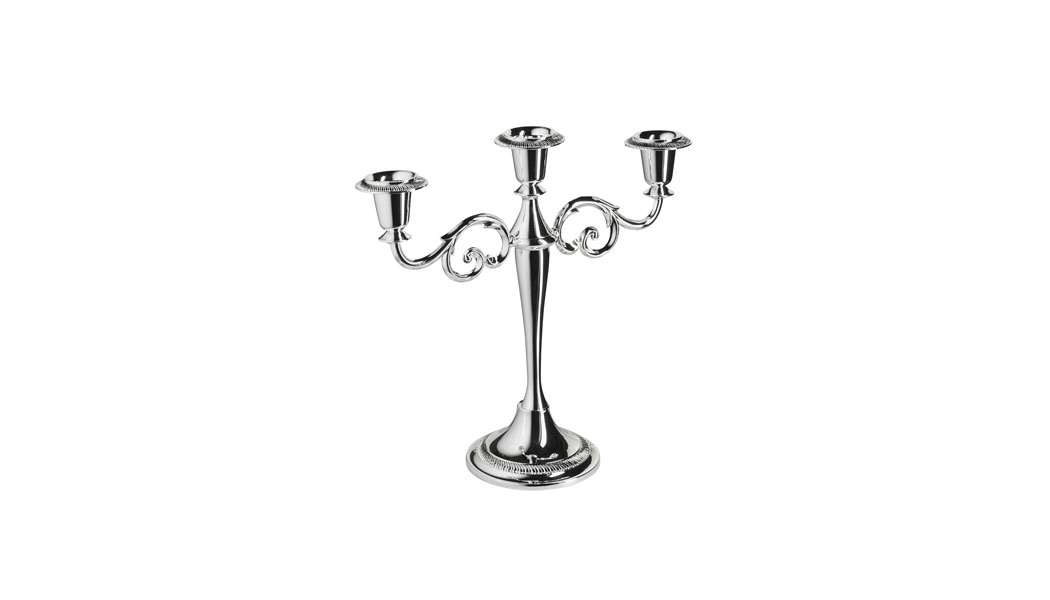 Light up your mother's special day with a baroque style candle stand that she can use to decorate any space she wants. This candelabra from Queen Anne is designed with 16th century baroque motifs giving it a gorgeous look. The candle stand has 3 arms and the whole piece is coated with tarnish-resistant silver-plating to give it a rich look and feel. It features a gadroon motif on the base and sconce edges. The entire stand measures 28cm from one edge to the other and can hold 3 dinner candles to make your table setting look just perfect for any occasion!