Here Are The Best Easter Gifts For A Joyful Occasion
Easter is almost here and it is high time that you stack up yourself with a bunch of cool gifts for your loved ones. If you are tired of the same old Easter basket gifts and are on the lookout for some trendy gifts, then you have got things sorted out for you. Take a look at these amazing Easter gifts and say 'Happy Easter'!
BLACK & DECKER EGG COOKER
With the capacity to boil up to 6 eggs at once, the Black & Decker Egg Cooker is a fantastic device to have in your kitchen. Simple switch controls adorn the operations of Black + Decker Egg Boiler with the cold handles at the side let you handle or carry this egg cooker with ease. Made from high quality materials, the Black and Decker Egg Cooker lasts for a long time. Furthermore, cleaning and maintaining this Black and Decker Egg Cooker takes less time and effort. It has a non-stick coating that makes removing eggs from the tray easy. It comes with a lid that is easy to pick up. This Black + Decker 280W Egg Boiler kitchen appliance has an efficient design that actively dissipates excess heat, making it safe. It becomes ready for use in minutes. A built-in alarm indicator signals you the moment the eggs can be removed. There is a transparent cover with dry boil protection that ensures the Black and Decker Egg Cooker cooks eggs wonderfully well. The Black and Decker Egg Cooker have steam release hole and heating plate. All in all, the Black & Decker Egg Cooker is a wonderful addition to your kitchen.
BLACK & DECKER 20L MICROWAVE OVEN - MZ2010P-B5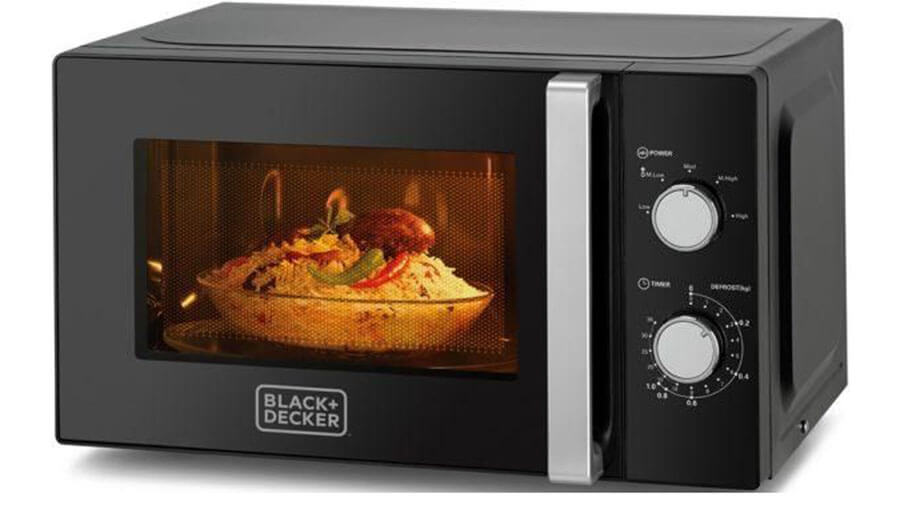 Easy to use and operate, the Black and Decker Microwave Oven has a sturdy and solid make with a large capacity of 20L. This microwave oven has a compact design and does not demand much space in your kitchen. With user-friendly features like timer function, defrost by weight and time, and manual programs, the Black and Decker MZ2010P B5 20L makes for a smart appliance in your kitchen. The 35-minute timer function in the MZ2010P B5 Black and Decker Microwave Oven enables you to finish other works by the time your food gets ready. The manual programs give you user defined control so that you can make and bake your recipes just the way you want. The chrome mechanical knobs and chrome handle door of the appliance give you ease of access. Extra care has been taken to ensure that your food items are not spoilt and kept fresh as much as possible. With a capacity of 20L, it lets you process more items in one go. The compact and ergonomic build of the appliance allows it to rest on your kitchen countertop easily. In short, the Black and Decker Microwave Oven is a nice buy that will make the works of a house maker relatively easy.
KENWOOD BREAD MAKER - BM260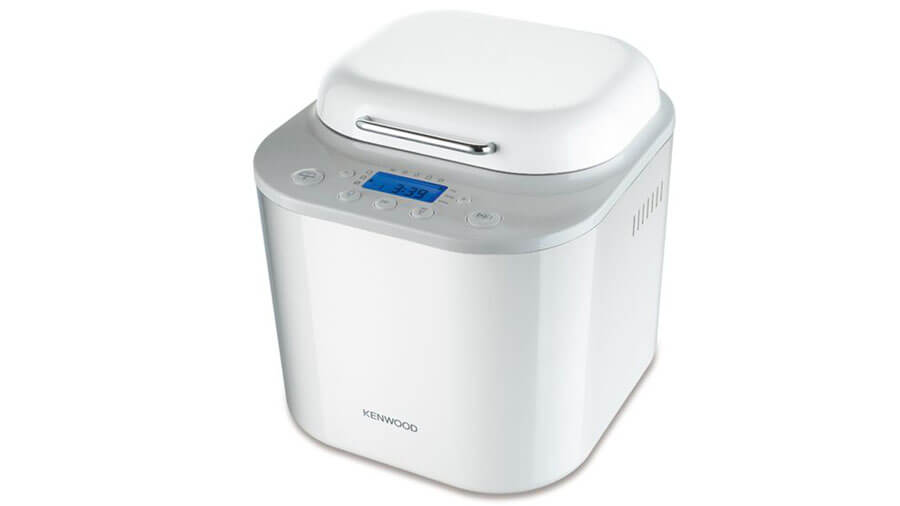 The Kenwood BM260 Bread Maker is an ideal appliance to bake bread in the comfort of your home. It gives you fast, excellent results while saving valuable time and energy as it provides even baking within the baking cavity with the help of its fan assisted baking system. There are two methods to bake bread in this Kenwood Bread Maker – the premium cycle which will bake a loaf in just 3.5 hours or you can use the eco cycle in just over 85 minutes. Furthermore, you can also use it to bake specialty bread such as pizza dough. The Kenwood Bread Maker is available in a classic white finish that completes its stylish look. It has an eco program that consumes less energy and saves time. The Kenwood Bread Maker is accompanied by a book that contains a wide collection of food recipes. Some of the amazing features in this Kenwood Bread Maker are the eco program and a gluten-free program coupled with programs for breads, cakes, doughs and jams. It makes loaves in three sizes, ranging from a 500g loaf made using 350g flour to a 1kg loaf using 600g flour. The breadmaker comes with accessories including a larger-than-average measuring cup and an adjustable spoon.
AMAZON ECHO DOT 2ND GENERATION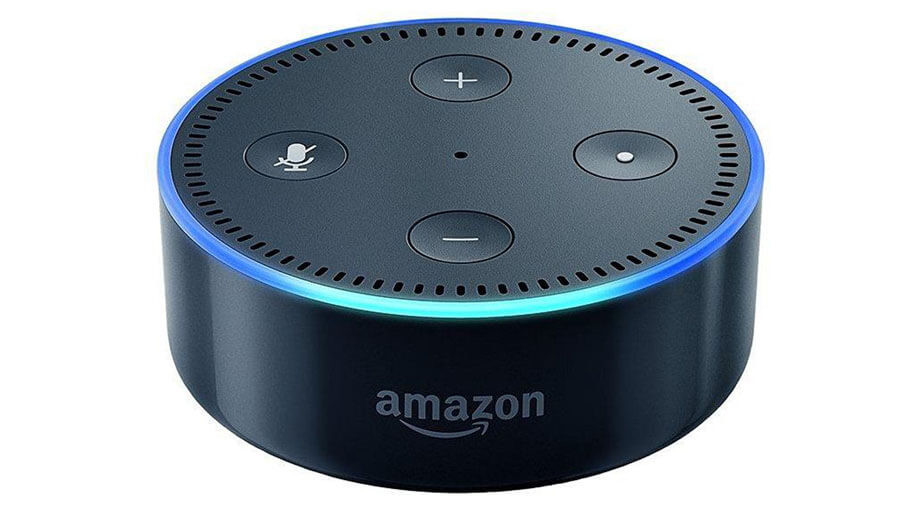 Thanks to its compact size, the Amazon Echo Dot voice-controlled device is a perfect fit in any room and the built-in speaker lets you set an alarm or stream music. The Amazon Echo Dot voice-controlled device plugs into your home stereo speakers or connects wirelessly through Bluetooth. With its sleek and compact design, the Amazon Echo Dot 2nd Generation fits into any room with considerable ease. The Amazon Echo Dot is also studded with a built-in speaker and can also be used as a smart alarm clock. The Echo Dot from Amazon helps you to control your smart home devices like switching the lights on and off, opening the window curtains and so on. The Echo Dot provides a hands-free voice control for Amazon Music, Pandora, Spotify, iHeartRadio, and TuneIn. This Amazon Echo Dot speaker connects to the Alexa Voice Service to play music, news, sports, weather, and much more. Also, you can use this Echo dot to order products from Amazon with just your voice. A lot of functions and features are incorporated like ordering a pizza from Domino's, requesting a ride from Uber or even track your fitness with Fitbit. All in all, the Amazon Echo Dot 2nd Generation is sure to win the votes of tech wizards and gadget freaks.
IROBOT ROOMBA 966 ROBOTIC AUTOMATIC VACUUM CLEANER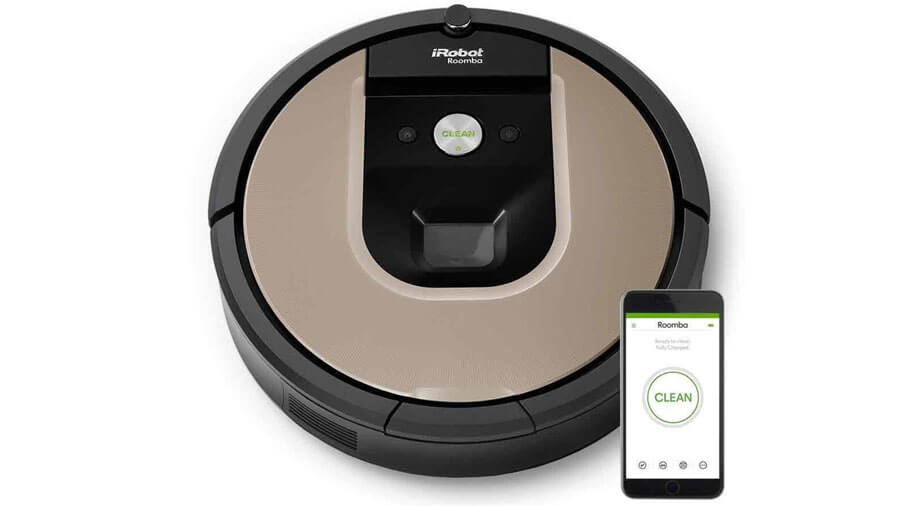 Brilliant in removing pet hair, dust and dirt from your home, the IRobot Roomba 966 Automatic Vacuum Cleaner is amazing for cleaning intermittent wrecks. If you are a proud owner of an adorable and cuddly pet, this iRobot Roomba 966 Robotic Automatic Vacuum Cleaner is an absolute necessity for you. This unrivaled, Wi-Fi-enabled vacuum cleaner is splendid at getting together pet hair and dust that accumulates in your home. With this iRobot Roomba 966, you can take out all the dust on account of its simple to utilize functions. All the more, it changes admirably to the surroundings, totally vacuuming your floors and offering neatness to your rooms. The small and lightweight improvement empowers you to convey this modified robot vacuum cleaner beginning with one corner of your home then onto the following effortlessly. The Dirt Detect sensors of this robot vacuum cleaner alert the robot to take extra care when cleaning areas which are normally considered to be troublesome. Created to clear corners and along dividers, this cleaning robot traps hair and tidy where it is concealed. All things considered, the iRobot Roomba 966 Robotic Vacuum Cleaner is an appealing machine that suits small and big families alike.
CANON EOS M6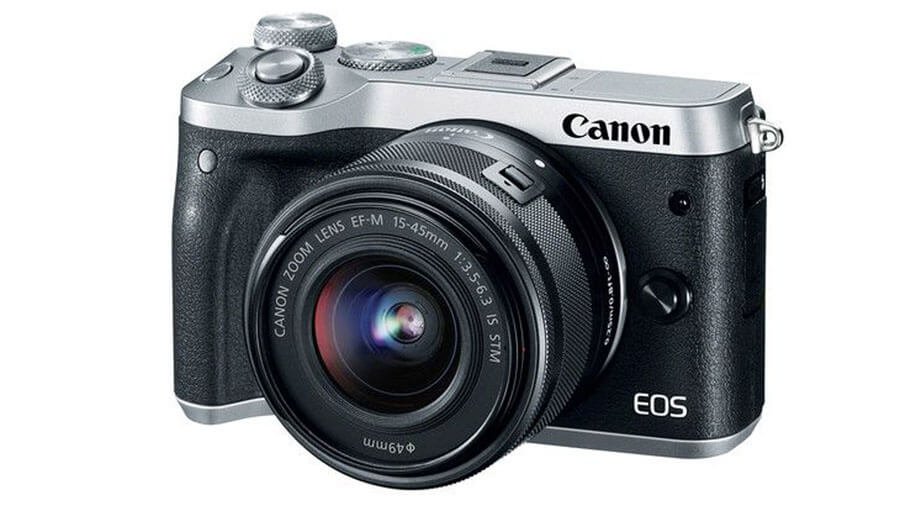 The Canon EOS M6 EF-M 15-45 IS STM Lens, 24.2 Mirrorless camera can be your best companion if you are an avid photographer or has the desire to be a professional.  Harnessing the power of the 24.4 Megapixel CMOS Sensor and DIGIC Image processor, this camera takes beautiful pictures and high-resolution Full HD 60p videos. While you can capture moments in a fast and accurate manner with the Dual Pixel CMOS AF with Phase-detection, the Combination IS feature and 5-axis Image Stabilization feature ensure you get shake-free images. The amazing combination of sleek black and silver lends a classic look to the camera. The Canon EOS M6 is equipped with a Dual Pixel CMOS AF which delivers a smooth and fast performance. When taking a video, the Dual Pixel CMOS AF ensures you take sharp shots, even when you change your focus from one object to the other. When taking stills, the Dual Pixel system guarantees a quick focus and keeps it on the subject of your attention, even if it is on the move. Featuring a 24.2 Megapixel CMOS (APS-C) sensor, the EOS M6 EF-M camera from Canon offers you the chance to capture big images and movie files. Whether you capture a sports event, a baby running around, or a fast animal on the move, the High-speed Continuous Shooting at up to 7.0 fps feature allows you to take images whenever you want.
APPLE WATCH SERIES 2
Powered by an S2 Dual Core Processor, the Apple Watch Series 2 is a highly responsive device and is lightning quick. The Apple Watch Series 2 is 42mm and sports an aluminum case which makes it look attractive. Fitted with an OLED Retina display, this smartwatch by Apple gives you a brighter presentation and is ensured by an Ion X glass. The Force Touch functionality lets you access the home screen and navigate through apps with high efficiency. The Direct fire speaker and microphone allow you to answer calls while you are on the move. Built-in WiFi makes sure that you stay connected and your apps are regularly updated for optimum performance. Sharing is made a whole lot easier via Bluetooth. Also, this watch has an impressive battery life of about 18 hours, letting you do more, and do it better. This smart watch by Apple is armed with numerous features that include built-in GPS, a heart rate sensor, a 50m water resistance rating, and a Comprehensive Workout app. The built-in GPS enables your Apple watch to track the precise distance, speed, and pace as you walk, run or cycle outdoors without assistance from the iPhone. The Activity Rings demonstrate to you how dynamic you've been for the duration of the day with three rings, one for each Stand, Move, and Exercise.
APPLE IPHONE 8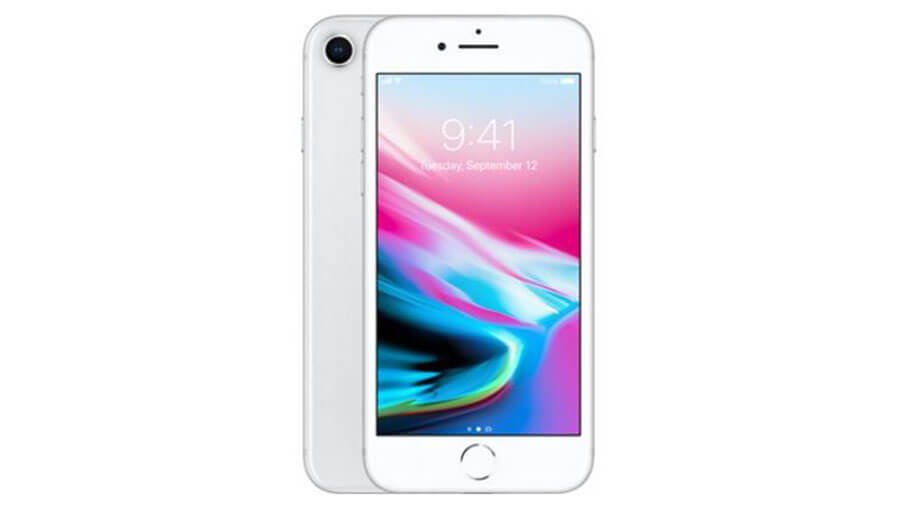 Featuring a 5.5" display and a screen resolution of 1080 x 1920 pixels, the Apple iPhone 8 runs on iOS v11 operating system. Loaded with a Touch ID fingerprint sensor and 5.5inch retina display, the Apple iPhone 8 runs on the unmatchable A11 Bionic CPU that offers extraordinary performance and great battery life to the phone. Thanks to the 5.5inch Retina HD display, the iPhone 8 delivers true colors and high contrast to give you a captivating visual experience. The True Tone technology in the iPhone 8 plays a major role in reducing the eye strain by adjusting the onscreen white balance to match the color temperature of the light. Pre-loaded with the most advanced operating system called the iOS 11, the iPhone 8 comes preinstalled with, which is one of the most advanced operating systems in the world. It brings your phone to life with its easy-to-use and beautiful interface. Equipped with 12MP wide-angle and advanced features, the iPhone 8 comes in 256GB and 128 GB. The in-built image signal processor and the power of A11 Bionic chip make advanced photography techniques automatic and easy. The Apple iPhone 8 seems to be an excellent choice to flaunt for all iPhone lovers.
GOOGLE CHROMECAST ULTRA STREAMING MEDIA PLAYER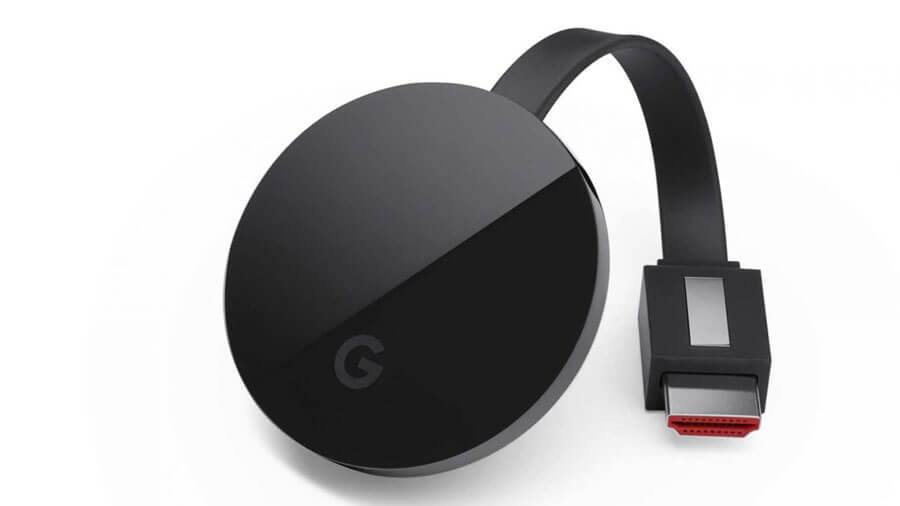 Sporting an attractive black finish, the Google Chromecast HDMI streaming media player converts your TV into a smart TV allowing you to cast content from your phone to your television wirelessly. Easy to setup and use, this media player lets you watch content at up to 4k Ultra HD with HDR picture quality for an unforgettable visual experience. Chromecast Ultra packs a highly impressive processing power that makes the device super faster and responsive. If at any point in time the WiFi network weakens the Google Chromecast Ultra comes to the rescue with its built-in Ethernet adapter that allows for stable streaming over a wired connection. The Chromecast Streaming Media Player helps the user to search, browse and control the television from any corner of your home. The TV screen can be customized according to your tastes and preferences with Facebook, Google Photos and Flickr. By connecting the Chromecast Ultra HDMI streaming media player, you can quickly search, queue, browse and control the TV from anywhere in the home. While casting your favorite content, you can still use your phone for other things like receiving a call. In short, the Google Chromecast Media Player is a gadget which is highly impressive with an amazing set of features and functions.