Custom Made TV and Media Units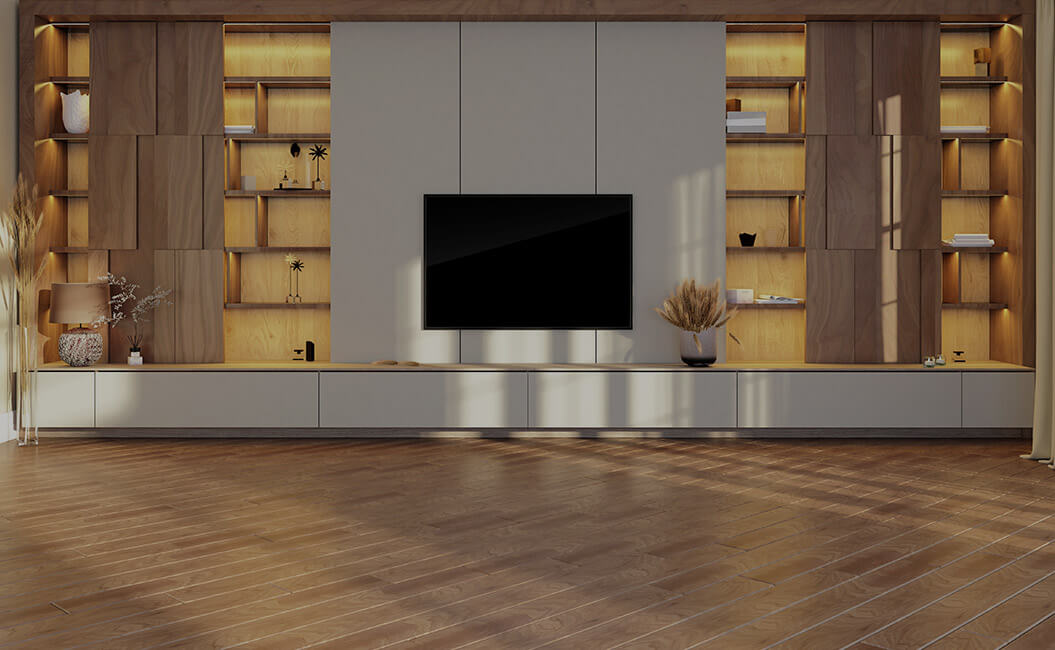 Custom Built Entertainment Units Transform your dream space into a beautiful reality. Any living room can be transformed into a modern oasis with our TV entertainment unit
Custom Made Media Units In Dubai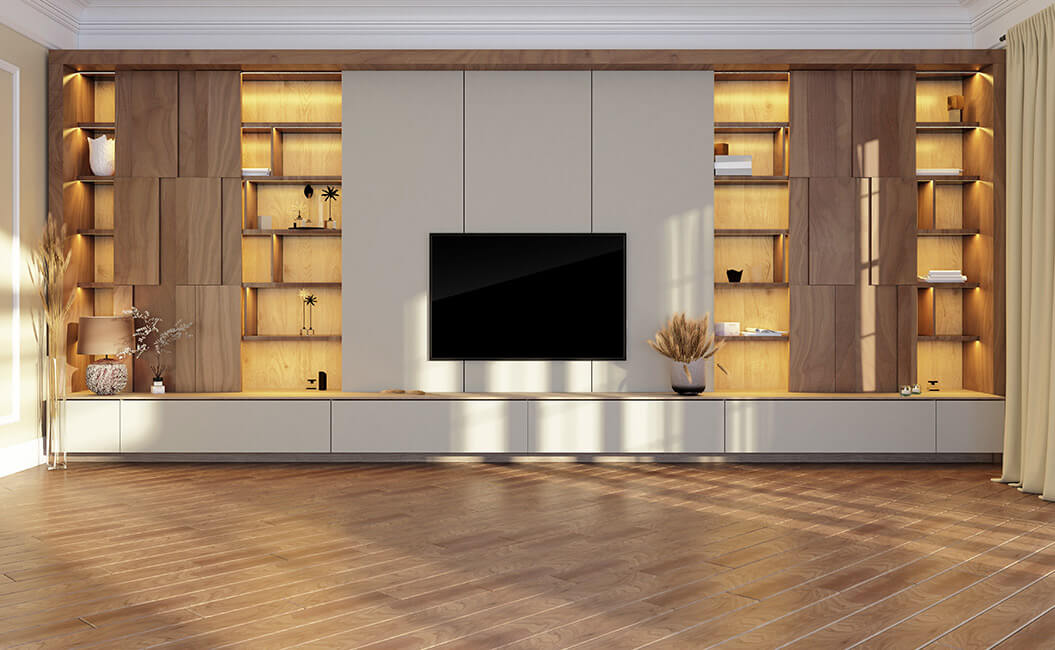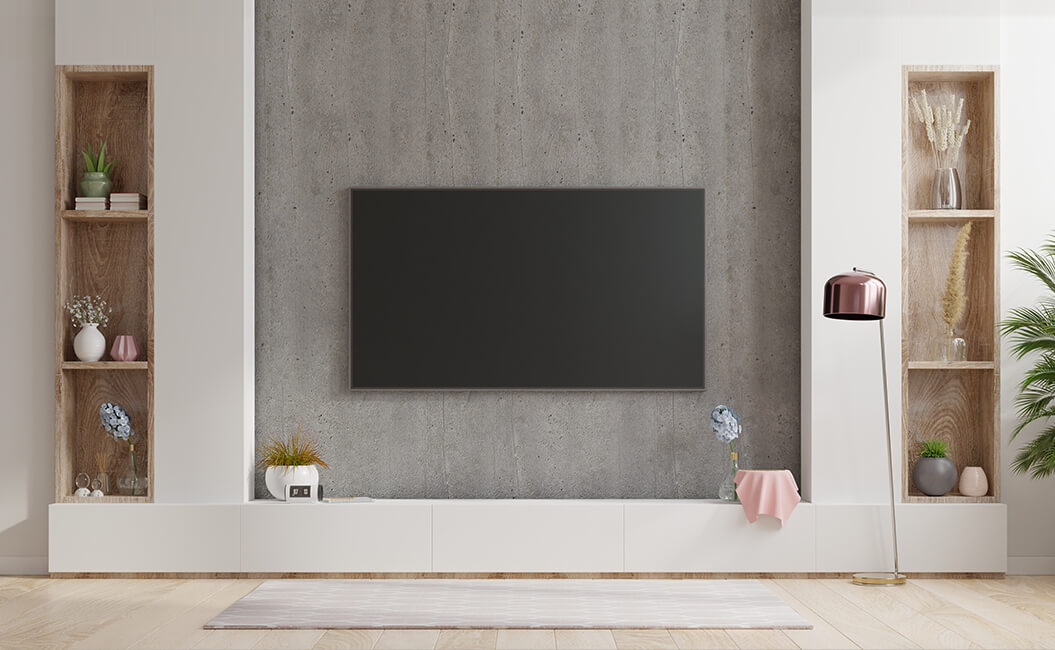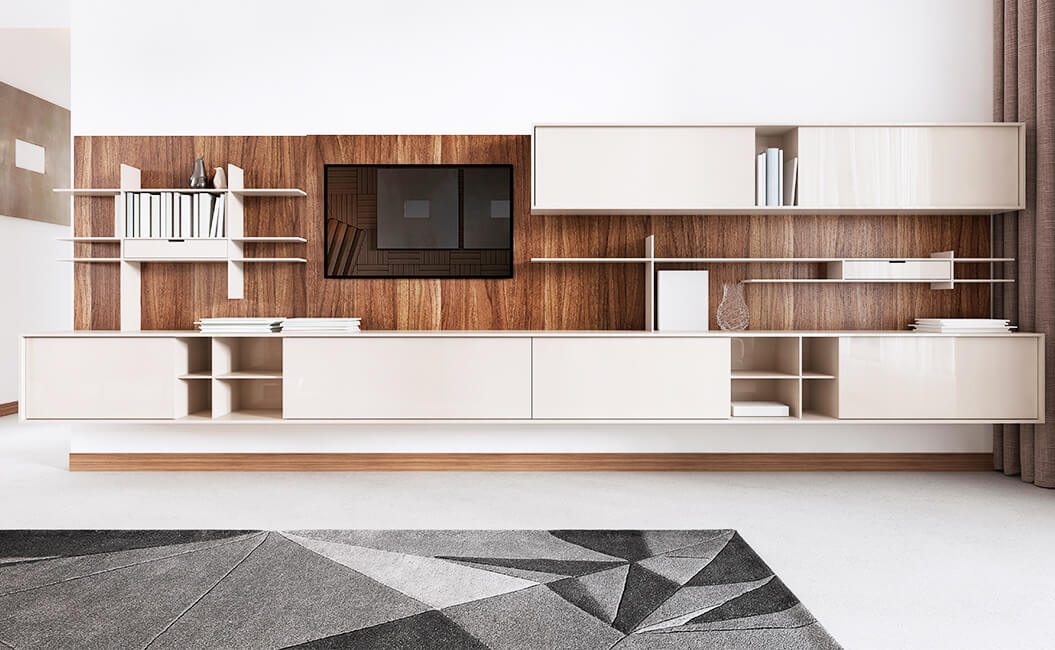 TVs are designed for more than just watching. The center of your home entertainment system is now your television. A TV unit is a necessary piece of furniture in any home today. In addition to enclosing your TV, modern TV cabinets come in a variety of forms, from beautiful and traditional to simple. Other items like books, CDs, game consoles, and home decor items can also be stored or displayed using this method.
Compliment Your Wants and Needs
We provide you with units that fit seamlessly into your living area or bedroom because they are both attractive and practical. All of your contemporary home equipment and gadgets may be stylishly stored in one location with the help of our TV units and media centers. We reduce clutter and keep wires and cables hidden with our TV units and cabinets. Many of the collection's practical components feature multiple shelves and drawers, making them ideal for storing controllers and your favorite movies.
Turn Your Dream Space Into A Reality
With our assortment of media units, you can keep wires hidden and your big screen in the best viewing position. The appearance and feel of the TV cabinets also reflect good design, with a variety of metal and wood finishes to satisfy all aesthetic preferences. We start with a consultation process in which we record your feedback and create a design. The fabrication and installation of your equipment are done after a site visit. We employ materials of the highest caliber in the creation of the units. Our units are available in materials like wood, MDF, a combination of wood and steel, and a combination of wood and metal. We provide both conventional and contemporary units that will go perfectly with the style of your living area.
WOW DECOR can help you to transform your home with Custom Media Units. Contact us now to schedule an appointment.