The 10 Best Valentine's Day Tech Gift Ideas For Him In UAE
People often say that there are five love languages in our lives and one of them is receiving gifts. Still haven't found the perfect gift for your man? Fret not, we are ready to play the cupid for you with the top list of some amazing gifts with which you can win the love of your man.So, what are you waiting for? Choose your favorite from the below list of gifts and show your true love for him, that you can buy in the UAE.
SONY PLAYSTATION 4 SLIM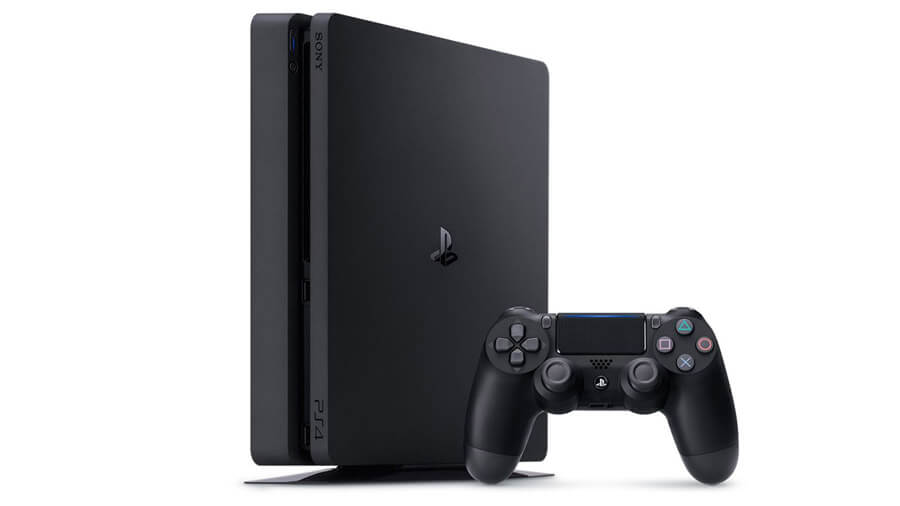 Available in a black finish, the Sony PlayStation 4 Slim offers unparalleled gaming experience and amazing graphical interface. This PS 4 contains 1TB Hard Disk, 1 Controller, and 5GHz WiFi availability. With advanced hardware components and interface, the Sony PlayStation 4 offers a virtual and sound experience that cannot be matched easily. Fueled by a single chip custom processor, the PS4 has consistent visual processing to give you a chance to play your favorite games without any lag or pause. The seamless performance of the PS4 Slim is characterized by an 8GB GDDR5, AMD Radeon based graphics card which makes different gaming conditions with brilliant ease. The 1TB HDD storage capacity offers ample space to save game data without any hiccups. Additionally, the DualShock 4 controller of the gadget gives you the ultimate opportunity to play games which are high on technicality and performance. The Sony PlayStation 4 Slim supports 5GHz WiFi availability that encourages web based gaming. This PS4 console enables you to go beyond the routine games with features such as DualShock4 Controller that helps to have contact with other players. Dual analog sticks, trigger buttons and light bar offer an enhanced sense of control and flawless gaming experience. For some premium PS4 games, this PS4 supports faster frame rates and conveys super sharp performance. This PlayStation 4 console delivers amazing performance that lets you play high-end games in their complete form.
APPLE WATCH SERIES 2
The Apple Watch Series 2 is a wonder watch that does much above than providing and monitoring time for you. Coming with a 38mm gray aluminum case and a black Nike sport band, the Apple Watch Series 2 ensures that you can track your area even without the iPhone thanks to the in-built GPS. This magical watch from Apple is highly water proof to the extent that you can swim with this up to 50m. Stuffed with an effective Dual Core S2 processor, this smartwatch is 50 percent quicker while the graphics processing unit offers high graphical performance. The newly launched operating system, watchOS 3, brings a plenty of amazing highlights, including Instant Launch, new dock, and Breathe App, to your wrist. Outfitted with a capable battery, this Apple watch has an extraordinary working time of up to 18 hours. The Apple Watch Series 2 is introduced with the redesigned operating system watchOS 3 that is stacked with a variety of exciting highlights. It offers various chronographs that you can choose utilizing the Watch App. The Breathe App preinstalled offers breathing direction with delicate taps, amazing animations and reminders to enhance the whole experience. Focusing on better execution, Apple has fused InstantLaunch that gives you a chance to get to the applications and fire them up immediately. Though identical in looks, but a tad thicker than the previous model with 0.9 mm,the Apple Watch Series 2.0 has a ceramic body with a glossy wrap up. This smartwatch by Apple is fitted with an extra large screen and ION X powered glass, which is twice as brilliant as its previous editions.
APPLE IPHONE X
Powered by a 12 MP rear camera, the Apple iPhone X makes heads turn with its super rich 5.8 inch Super Retina display. The smooth performance of Apple iPhone X must be credited to its 4G LTE network support that enables you to appreciate impeecable wireless speed in a jiffy. Besides, it is driven by an A11 Bionic chip that runs all applications and games easily without any lag or errors. This iPhone packs a 256GB inside memory that never gives you a chance to stress over space. This smartphone from Apple comes preinstalled with iOS 11 operating system that figures out how to pack in a wide scope of instinctive features to make the new age world faster and easier.. The Apple iPhone X is outfitted with a 12MP back camera and a 7MP TrueDepth camera that catches incredible images, come day or night. This iPhone boasts of a 5.8inch Super Retina display that gives you remarkable picture quality for watching recordings and photographs. Accessible in an impressive silver finish, the Apple iPhone X has a compact and slim design that effortlessly fits in a single hand. Thanks to the amazing leaps taken in the tech world, the Apple iPhone CX now comes with the futuristic Face ID function that transforms your face into the modern day password. Enabled by TrueDepth Camera, this feature analyses 30,000 invisible dots to create a perfectly etched map of your face which comes in handy when you use Apple Pay.
FITBIT ALTA HR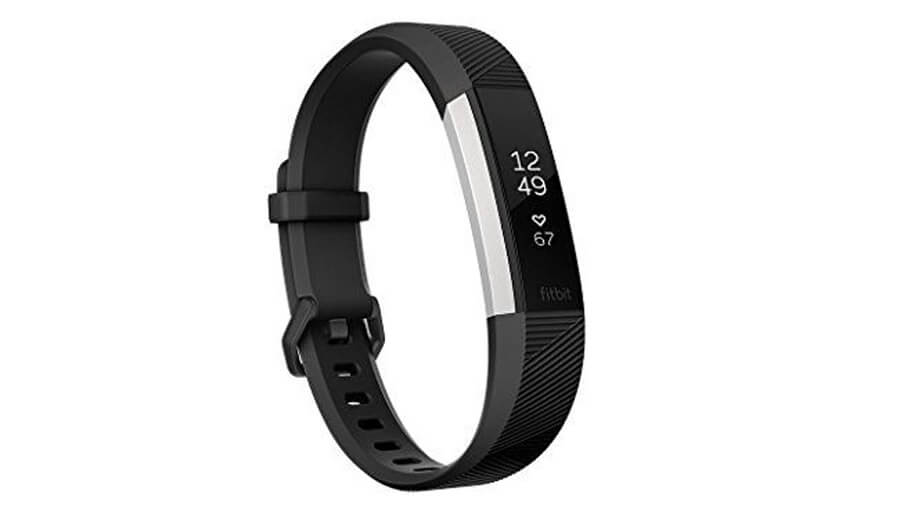 With Fitbit Alta HR Fitness Tracker on your side, you can always check your walking steps and the total walking distance covered in a jiffy. This gadget has a sweat resistant making development and naturally enhances the beautiful black color for added zing. Encased in the solid and strong stainless steel, the brilliantly vivid OLED display works with the touch of your finger. The Fitbit HR band lasts for an unbelievable 7 days, thanks to its amazing battery power. You can easily have a programmed log support of the activities you do, all thanks to the SmartTrack Auto Exercise Recognition Technology. The Fitbit Alta HR records your sleep durations and breaks in order to give you a proper analysis of your sleep patterns and irregularities, if any. This Fitbit HR band also alarms you about any incoming call or message on your phone at the time of exercise or any other important work. This Fitbit HR band has an adaptable clock interface so that you can pick your standby show according to the stats you want to see. The Fitbit Alta HR band can be associated with your phone so you can examine your health and body in a more detailed way .The SmartTrack Auto Exercise Recognition highlights your physical exercises and logs them to its dashboard for thorough study and examination.
NIKON D5300
Nikon D5300 camera gives you a chance to get imaginative and discover more with its front line image capturing performance. Picture quality, creative control, and impeccable connectivity join hands in this lightweight, DX format Nikon D5300 SLR Camera. The 24.2MP CMOS sensor works in conjunction with a capable EXPEED 4 picture processor to give you an enhanced imagery sense. The camera gives you a chance to shoot FHD recordings and staggering photographs, because of the enhanced white balance, wide sensitivity range and 39 point autofocus. Instant sharing and transfer of your photos and images are easily done thanks to its reliable WiFi connectivity. The GPS Function in the Nikon D5300 Camera helps to share the location info to your images. The camera has a 3.2inch LCD Vari edge screen that gives you a chance to shoot from any edge or angle. Available in a dark finish, the Nikon D5300 SLR Camera packs a variety of innovative highlights and adds new and improved levels of your photography skills.The Nikon D5300 offers an enhanced white balance to guarantee solid shades, splendid whites and sharp angles. The Nikon D5300 DSLR camera is outlined without an optical low pass filter, which permits the high resolution CMOS sensor to catch the details with accuracy.
SPHERO BB-9E
If you are a Star Wars fanatic, then you got to lay your hands on the highly impressive BB-9E droid from Sphero. The design of BB-9E is extremely beautiful with the prints onto the shell of the device and the detailed pattern embodied with black and grey colors. Another new feature is the ability to draw a route for BB-9E – simply using your finger on the screen – and it will take that route around your room. It's simple to do and a lot of fun. This is one of the big plus points when releasing a connected toy – you are only a software update away from a fix. Like BB-8, it comes with its own inductive charger but this time it's been given an enhanced radio system so it's a little more sensitive when it can feel your presence in the room. The biggest change – other than the chassis color change – is the head of BB9-E. It's a lot flatter than BB-8's for a start but it also something a little extra: LED lights. Controlling the BB-9E is all done through the dedicated app – something you will be familiar with if you have used the BB-8. With the looks and features, it is evident that the BB-9E is set to become another magnificent Star Wars toy from Sphero.
CLOUD STINGER GAMING HEADSET BY HYPERX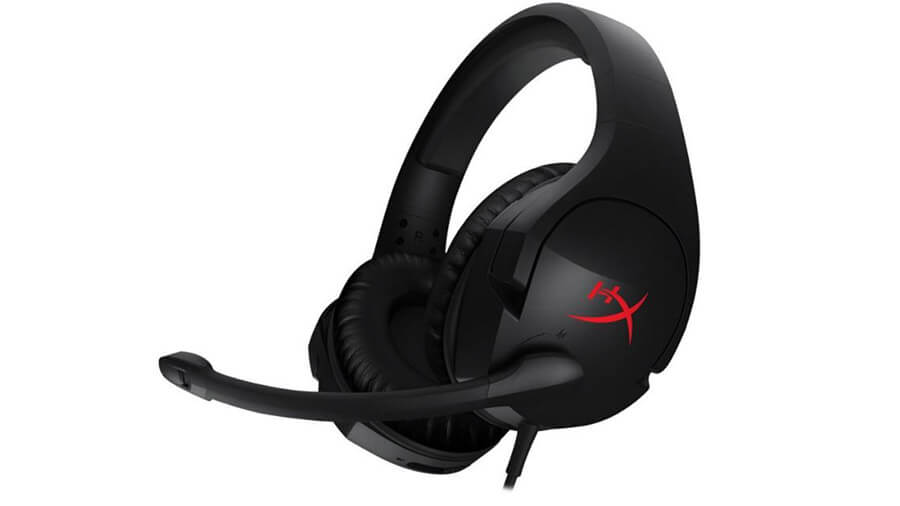 Weighing at 275kg, the Cloud Stinger is a wired stereo headset featuring a black design with a large red HyperX logo on each ear cup. The general design functions admirably, and from a separation it would appear that a top of the line bit of pack. While the Stinger has a finished look, most of the headset is produced using plastic. As a simple headset, the Stinger is all around good with anything that houses a standard 3.5mm port. The primary meter of the string ends with a single 3.5mm jack, and can interface with cell phones and amusements comforts (more established Xbox One controllers will require a connector, which isn't given). For use on a PC, the included augmentation link closes with two 3.5mm jacks – one for sound, one for the receiver. Not at all like on other HyperX headsets, the links aren't meshed, which implies they are somewhat less demanding to tangle and look less extravagant. The upper area of the headset highlights HyperX content engraved on the headband, with a sensible amount of cushioning underneath; it comes canvassed in faux leather. The headset is also well designed for gaming, and delivers a strong performance regardless of whether playing a strategy game or shooter game.
JBL CHARGE 3
Weighing at 0.8 kg and possessing dimensions of 88.5 x 213 x 87 mm, the JBL Charge Bluetooth Speaker is here to give you sound that is predominantly matchless and timeless. The JBL JBLCHARGE3MOSAICEU Charge 3 Special Edition Wireless Bluetooth 4.1 Speaker gives you a chance to appreciate music remotely and charge perpetually. It brags of capable stereo sound yield and furthermore bends over as a power bank, making it your instant companion for backpack trips and get-aways. The Speaker takes the fun all over the place, be it by the poolside or in the rain, all thanks to its rough housing, strong texture, and waterproof design. Its 6000mAh high limit battery gives up to 20 hours of playback on a single full charge. A built-in resound and noise cancelling speaker system gives you completely clear calls with the press of a button. The multiple JBL Connect speakers combines together to provide a magical sound experience. Accessible in a superb mosaic finish, JBL JBLCHARGE3MOSAICEU Special Edition Wireless Bluetooth 4.1 speaker is a definitive, powerful and compact boombox that will make you a happy listener.
SONY PREMIUM MDR1000X/B
The Sony MDR-1000X is a superb sounding, comfortable wireless earphone with viable noise-cancelling t that measures up to a good extent. It has great battery life and some clever additional highlights intended for avid travelers.  A voice from the earphones reveals to you when the process is finished and when the noise cancelling is locked in. It likewise tweets up when you turn the earphones on, amid Bluetooth pairing and at different minutes to disclose to you the level of the battery. Another key element that helps set this Sony MDR1000X different from its clan is the Quick Attention mode. This gives you a chance to hear music that stays in consistent with its sounds and beats. The high resolution audio, S Master HXTM is improved in this pair of earphones that reduce distortion, and you can appreciate every nuances of your music. Because of the capable 40mm driver with Liquid Crystal Polymer stomach, these earphones give more reliable and exact sound. What's more, it can reproduce a full range of frequencies up to 40kHz. In short, the Premium MDR1000X is Sony's most technologically coveted headphone with impeccable noise cancellation.
SAMSUNG GALAXY TAB S3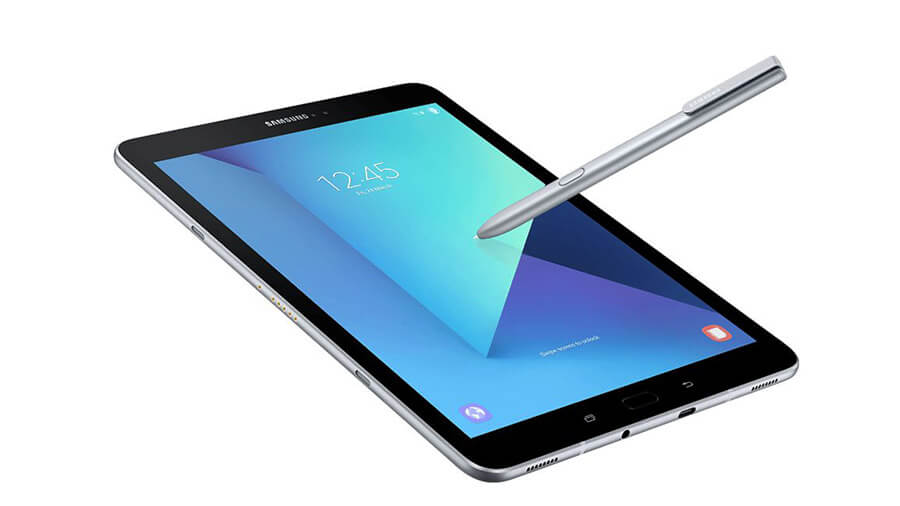 The Samsung Galaxy Tab S3 has a 9.7inch Super AMOLED display at a picture resolution of 2048 x 1536 pixels. The Samsung SM T825 utilizes a Qualcomm MSM 8996 Quad Core processor with a clock speed of 2.15GHz in addition to 1.6GHz. 12 hours of unplugged video playback is ensured all thanks to the fast charging 6000mAh battery. With 32GB storage capacity, which is expandable by up to 256GB, and extra 15GB of free space with Samsung Cloud, this tab is a fantastic device.The power and volume buttons are on the right, alongside a plate that can hold one Nano-SIM and one microSD card. On the base, you'll discover a USB Type-C port and a 3.5mm audio socket. It's a snazzy, all-glass tablet with an astonishingly fresh and dynamic screen and four speakers, making it a brilliant compact motion picture theater. The Galaxy Tab S3 shines best when watching video. HD content looks razor sharp, colorful and bright. The Samsung Galaxy S3 scores quite big with its eye-catching image quality and Harmon Kardon's expert speakers. Made of glass, the Galaxy Tab S3 comes in silver or black and catches quite a pack with its unique design thanks to its smooth, rounded aluminum edges.