Take a look at the best fitness gift ideas for her in UAE for 2020
As the year comes to an end with festivities just around the corner, it is time to celebrate with your loved ones and ring in the new year, 2020. While enjoying yourself this New Year, make sure you don't forget to gift that special lady in your life with something she will truly cherish in the times to come. Buying gifts for fitness enthusiastic women can sometimes be overwhelming since you can never be sure of what they would appreciate the most. To help you out, here are 9 of the best gift-worthy items for the fitness-oriented lady in your life.
NIKE WOMEN'S SPORTSWEAR TRACKSUIT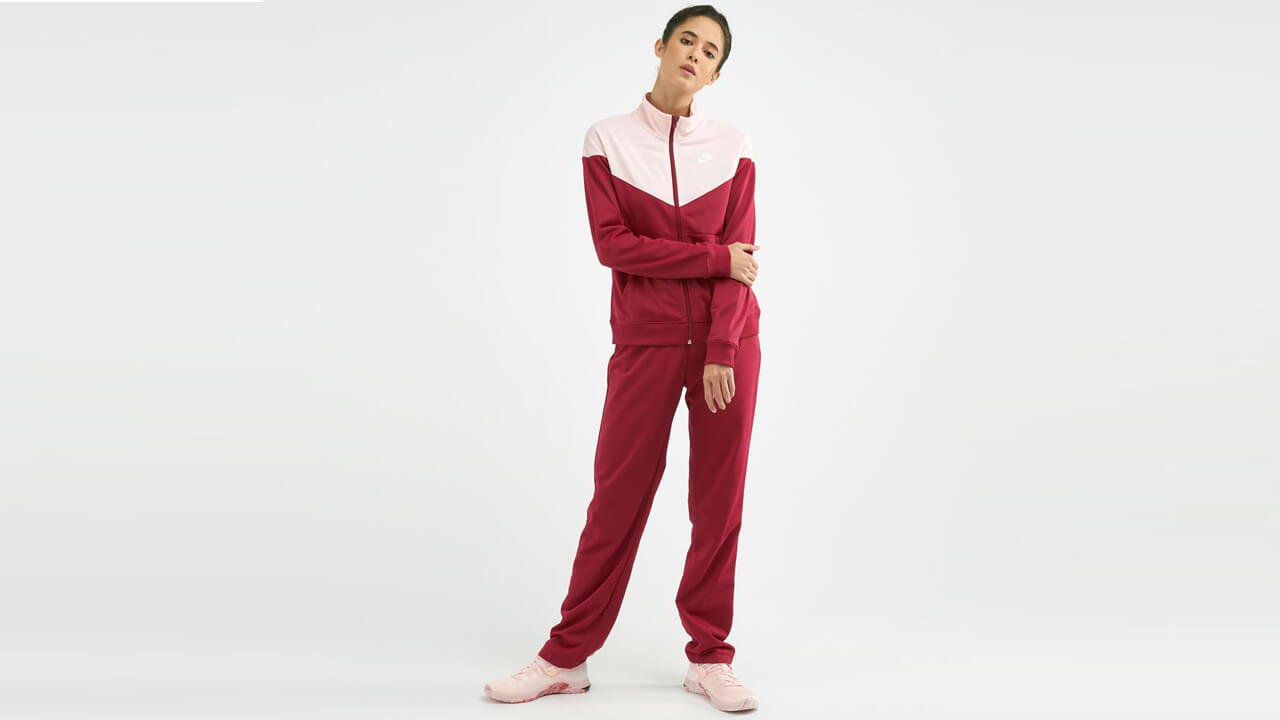 This tracksuit from Nike comes in a playful red and pink combination for a sporty yet feminine look. The full outfit consists of a jacket and matching pants for a coordinated look. The tracksuit is made of knit fabric for optimum comfort during workouts. The soft fabric stretches to match the wearer's activities and facilitates easy movement of the limbs. The outfit comes with ribbed cuffs and hem to make it stay in place. The pants are tailored with an elastic waistband along with a drawcord for a snug fit. The fabric is polyester which makes the outfit easy to wash, dry and maintain. Being made of polyester, it is quick-drying and suitable for wear in every weather. This activewear ensemble is perfect not just for workouts, but also to lounge around in. The entire outfit has an old-school design that gives off a trendy retro vibe making it the perfect outfit to flaunt at the gym.
NIKE WOMEN'S ZOOM WINFLO 6 SHOE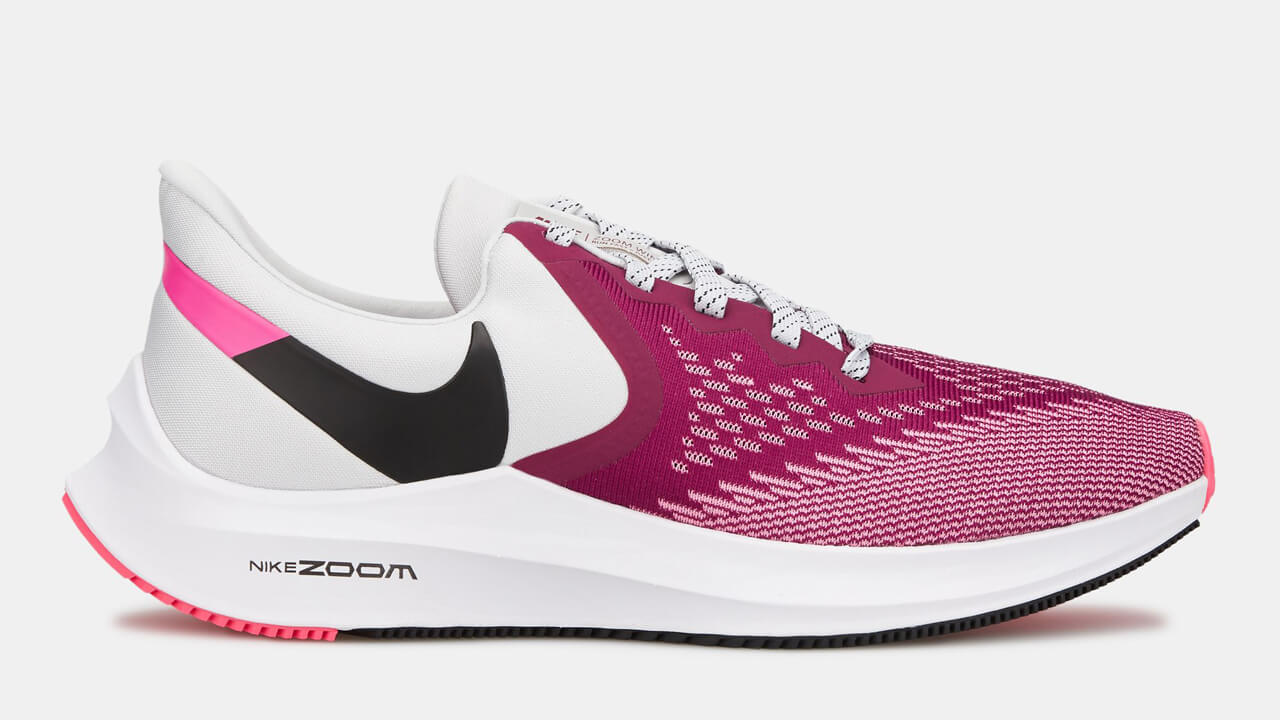 Nike Zoom Winflo is a revolutionary design from Nike's Air series footwear. The Air Zoom Winflo shoes are designed to be less bulky while giving a more sculpted profile than all the older generation of footwear by the same brand. The design of the Zoom Winflo features two Air Zoom units one each in the forefoot and the heel. The Air Zoom units give a more responsive and lightweight cushioning to the foot making movement swifter. The lightweight, yet shock absorptive design is excellent for high-intensity cardio workouts such as running or jogging. The cushion foam extends from the midsole to the heel for added comfort and has a treaded waffle rubber outsole for superior grip. The high traction sole prevents the wearer from slips and skids thus providing an element of protection too. This range of footwear is designed for speed and has a fluid and breathable design that makes workouts much easier.
NIKE WOMEN'S SPORTWEAR SHINE LEGGINGS
Update your lady's workout wardrobe with this funky pair of leggings from Nike. This sporty and stylish pair is made of a soft, stretchy fabric that mimics every movement without restricting the limbs. The tensile fabric expands to make sure the wearer can perform all the moves properly. Made of a cotton, polyester and elastane blend, this fabric wicks sweat away from the body preventing a sticky feel. The soft waistband is elasticated to provide an excellent grip and prevent sagging. Overall, the design and fabric provide a compact body-hugging fit which enables better workouts due to the compressive feel provided by the leggings. Along with superior comfort, these leggings have a stunning graphic design with the Nike logo printed all over it in a glitzy metallic shade.
FITBIT VERSA LITE SMARTWATCH
The Fitbit Versa Lite Smart Watch presents a world of possibilities with its functions and abilities. This top-of-the-range fitness tracker is capable of core fitness tracking and smartwatch functions such as activity tracking, sleep tracking and 24/7 heart rate tracking. Standard notifications, compatibility and a battery life of around 4 days are also included in the list of this smart watch's functions. Apart from this, the Fitbit Versa Lite can also access apps for fitness, finance and sports as per your interests. The watch can also access new and experimental apps from the Fitbit Labs. This watch tracks all day-to-day activities such as steps, active time, calories burnt and distance as well to make sure you reach your fitness goals. Fitbit's PurePulse tracking measures heart rate to track calorie burn and helps to optimise your efforts during a workout. This Smartwatch can access calls, texts, calendar events and social media apps as well as send replies from the watch itself. Use Fitbit Versa Lite Smart Watch to connect with Fitbit apps and keep your motivation high with Fitbit challenges and adventures.
UNDER ARMOUR WOMEN'S MEDIUM WEIGHT LIFTING GLOVES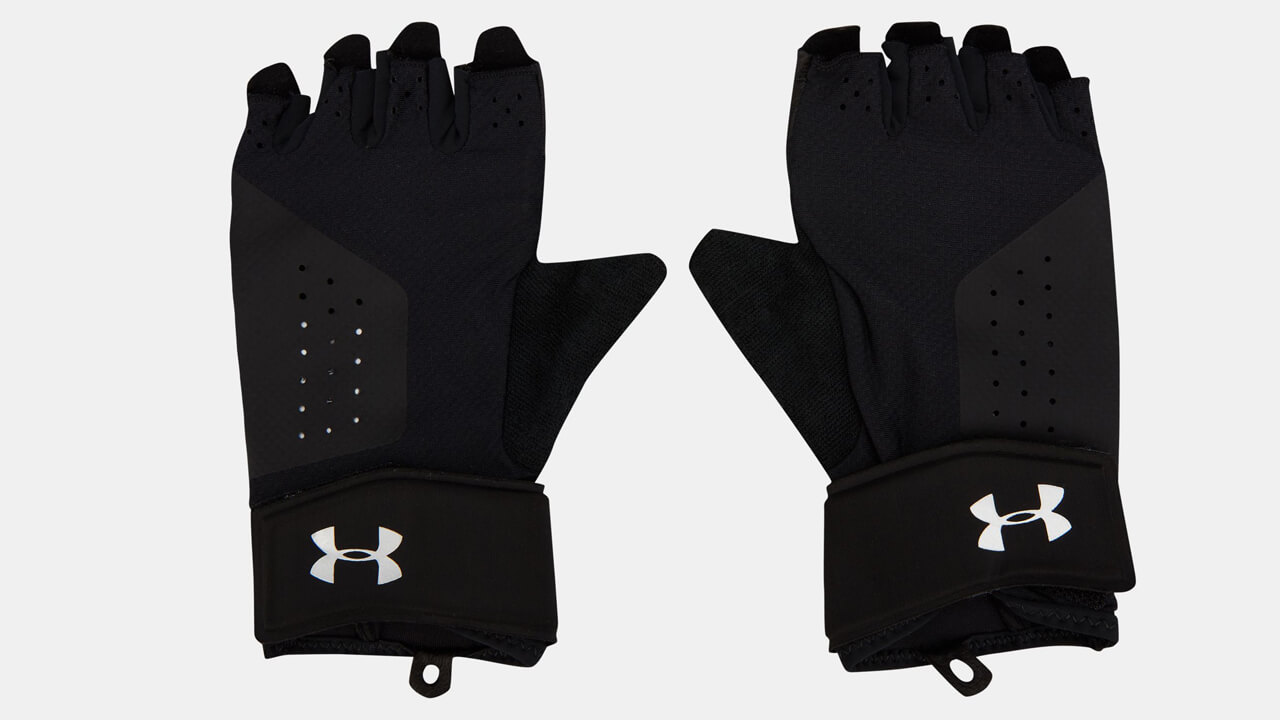 Prevent cuts, scrapes and callouses with these heavy-duty medium weight lifting gloves. These textured gloves are designed to give a superior grip on medium weights, bars and rods by minimising slippage to prevent friction burns. The gloves are made with polyester-elastane fabric to allow a slight stretch for when the fingers are flexed. The palms of the gloves have a leather patch, with a stitched pattern on that part, for better protection and grip. The gloves are perforated to provide better breathability and prevent sweat build-up. The thumb panel has a terry cloth part which comes in useful to wipe away sweat. The gloves sit comfortably on the wrist because of the elasticated wristbands. There is even an adjustable wrist strap built-in for added support when you are lifting very heavy weights. Available in a stark black colour, these gloves are not just sturdy, but also look very cool.
ADIDAS ORIGINALS WOMEN'S ADILETTE HATTIE STEWART SLIDES
Adidas Adilette Hattie Stewart Slides are made in collaboration with London-based title designer and illustrator Hattie Stewart. Hattie Stewart is well-known for her doodle style art and has been featured in many prestigious art galleries worldwide. This particular slide is a result of Adidas tying up with Hattie Stewart to design footwear based on her art style. The slide has a sporty look which is a cross between casual footwear and training shoes. The design is made specifically to accommodate those with wide feet. This slide is perfect for swimmers as they are easy to wear and take off. While the base of the slide is made of quick-drying rubber, the upper part of the shoe is made of suede giving it a luxurious feel. The shoe features the Hattie Stewart design logo on the top and the Adidas logo on the side. The lovely coral shade gives it a very feminine look and feel.
THE NORTH FACE JESTOREALIS BACKPACK
The North Face Jestorealis backpack is a lightweight bag perfect for hiking, camping and other outdoor activities. This backpack features a padded mesh back panel, a sturdy sternum strap and the FlexVent suspension system. The main zipper compartment of the bag is quite roomy and can hold several books, gym gear or essential hiking gear, depending on your activity for the day. There is an internal compartment in the front pocket that allows more organisation when you are packing the back. There is a separate laptop and tablet compartment as well. The bag has an elastic bungee system on the front to give you extra storage space. The North Face Jestorealis backpack has side mesh pockets too to carry bottles. The bag has a padded top handle and injection-moulded shoulder straps that divide the weight evenly and make it easier to carry the bag even if it is completely stuffed. The sporty yellow colour adds to the overall appeal of this bag.
NIKE HYPERCHARGE STRAW BOTTLE
Nike Hypercharge Straw Bottle is the perfect fitness accessory to make sure somebody is well hydrated at all times. This stylish bottle is made out of highly durable stainless steel. It has an ergonomic design to make it easy to handle and has an impact-resistant form which makes sure it does not dent or damage easily. The bottle comes with a straw sipper with the straw being detachable for easy cleaning. The tightly sealed lid is leak or spill-proof and can be easily carried around inside a bag. The lid has an innovative slider button feature that allows the user to open the bottle easily with one hand. The beautiful purple and black design add to the overall aesthetic of the bottle. The bottle is BPA free and dishwasher safe. It is the perfect way to keep hydration at hand when working out.
UNDER ARMOUR WOMEN'S SPEED STRIDE PRINTED CAPRI LEGGINGS
Under Armour is one of the most renowned brands in the world when it comes to fitness gear. This beautiful pair of leggings from Under Armour fits like a second skin and provides a comfortable compressive fit. The leggings are made from Under Armour's HeatGear material that is made to wick away sweat to keep the skin dry and prevent chafing. The fabric also has an anti-odour technology that prevents bad smells from accumulating on the outfit. The design of the legging incorporates strategically placed mesh panels on the sides and back that allow better air circulation so that the skin can breathe during workouts. The leggings are held in place even during very strenuous workouts by a flat and wide waistband. There is a phone pocket on the side which is very useful if anybody needs to keep their phone with them during working out. The printed side panel gives the leggings a chic look and anybody would be proud to flaunt this as part of their outfit.