Make Your Dad Feel Special With These Father's Day Gift Ideas In The UAE
Father's Day is just around the corner and we know that you are running shops after shops to find that precious gift for your beloved father ahead of the big day. We have decided to lessen your job by listing out the top-rated gadgets and devices that suits perfectly to gift to your father.
Take a look and sat 'Happy Father's Day'!
GOOGLE HOME MINI WIRELESS VOICE ACTIVATED SPEAKER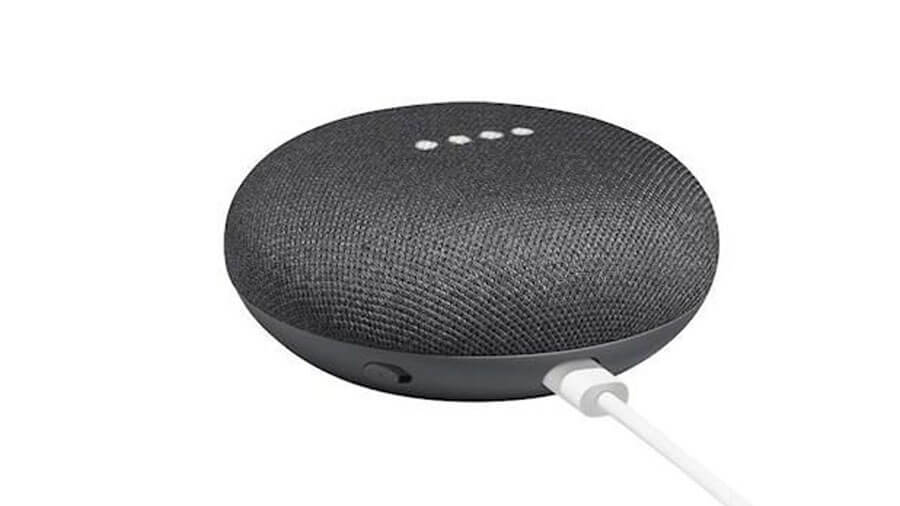 You can make the Google Home wireless speaker as your personal assistant with just an 'OK Google'. Powered by Google Assistant, the Google Home allows you to manage tasks, play music and much more. With a simple voice command, the user can play music from services like YouTube Music, Pandora, Spotify, and Google Play Music. Equipped with a touch control, the Google Home allows you to control all compatible devices with much ease. The Home app is brilliantly trouble-free which can be used on both iOS and Android devices that integrate Home with the Google Assistant. It offers easy synchronization between multiple speakers so that you can play the same music on all of them. The Google Home speaker has a far-field voice recognition that allows it to respond to your commands instantly. The Google Home speaker is empowered for playing music on any Google Cast-enabled devices with the help of this wireless speaker. Last but not the least, the Google Home enables you to ask your questions to Google and you will have your bag full of answers almost all the time.
DLINK WI-FI CAMERA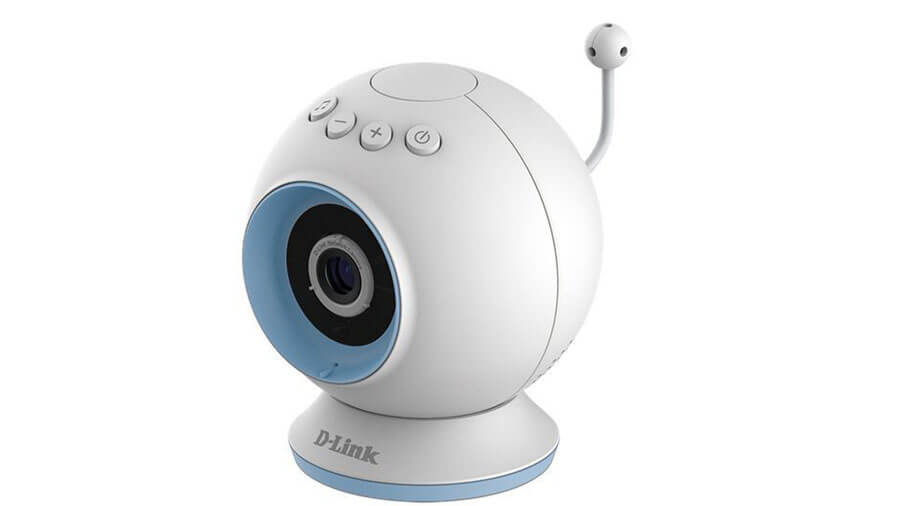 D-Link's Wi-Fi enabled baby monitor gives you lots of viewing options with apps for iOS, Android, Windows Phone, and a web viewer so you can keep an eye on your little one from anywhere you have an internet connection. This portable camera transforms your mobile device into a versatile, yet easy to use baby monitor. Connect to the camera wirelessly at home or through the Internet when you are at work, so you can check on your infant no matter where you are.
This newly released camera from D-Link builds off their great knowledge in building network surveillance solutions such as the 2330L and 2332L we have reviewed previously. This time around, D-Link designed the solution from the ground up to take advantage of features like a room temperature monitor, motion sensing, and a built-in speaker that can play lullabies.   In addition to those features, D-Link has integrated a 720p capable image sensor along with night vision capabilities and an onboard microSD slot for recording H.264 video. The camera can be powered by an external USB battery.
TRANSCEND STORE JET 4TB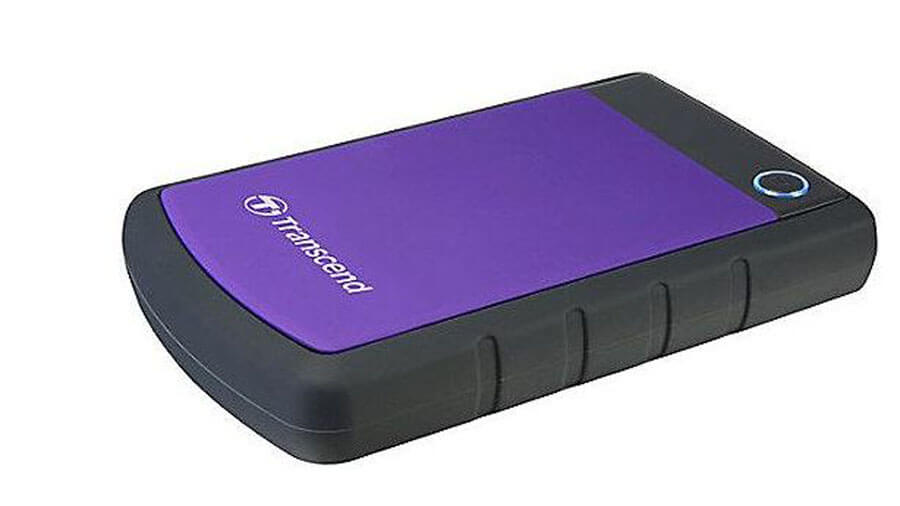 Transcend is one of the leading manufacturers and distributors of computer external and internal memory products like Hard Disk and Flash Drives.  Chung-Won Shu established this Taiwanese company in the year 1988 which has its headquartered in Taipei, Taiwan. Transcend manufactures high-quality products as they use advanced three-stage shock protection system, durable anti-shock rubber outer case and advanced hard drive stoppage system. Transcend Store Jet Hard Drive manufactured by the above-mentioned company has been subjected to high Military-grade internal and external durability test. Other advanced technologies present in this external hard drive are one touch auto backup system, quick reconnect button and 256-bit AES file & folder encryption. Exclusive Transcend Elite data management software is used for better performance; it comes with super speed USB 3.1 for data transmissions. Transcend Store Jet Hard Drive comes with an attractive, slim, and lightweight design, these features make this product unique and mobile.
PHILIPS HUE LIGHTS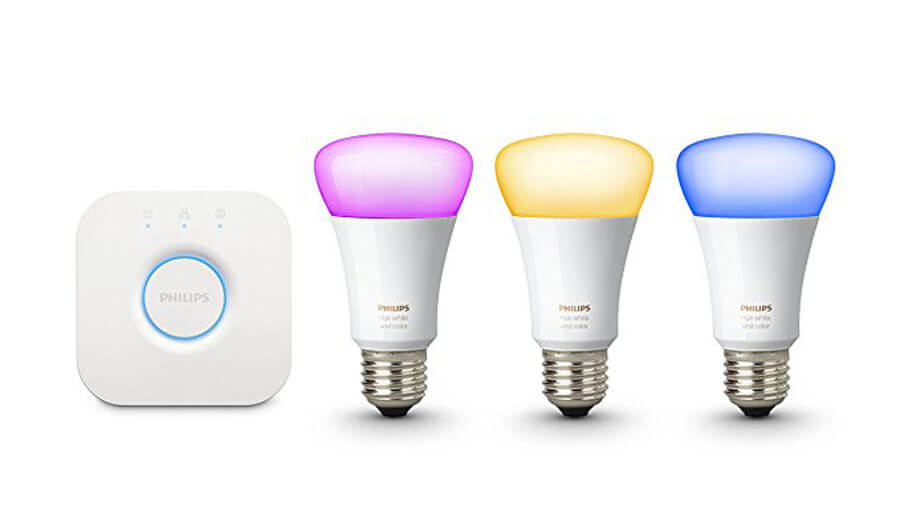 If you are looking to do smart lighting for your home, there is no better way than syncing your room with Philips Hue lights. With its color-changing bulbs and app control, Philips Hue Lights was the first product to really show what could be done with smart lighting. Touted as light for your health and well being the pre-set light settings on the Philips Hue App helps your kid to concentrate and to energize for your family. One added advantage of the Philips Hue Wireless Lighting is that you can control your lights from anywhere with the Philips Hue app. You can control your lights your way and set light schedules for easy home automation. With your voice on Echo and Google Chrome, you can manage the Philips Hue Lights. The Starter Kit contains of Philips Hue White Wireless Lighting contains 1 Hue Bridge, 3 Hue White and Color Ambiance Bulbs. The Philips Hue Wireless Lighting is indeed one of the most unique and best wedding gadget gifts. In short, the Philips Hue Lights is an innovative gift for your home that will make your life happier and brighter.
BOSE SOUNDSPORT FREE TRULY WIRELESS SPORT HEADPHONES
Delivering an immersive sound quality and attractive looks, the Bose SoundSport Headphone can be treated as more of a traditional wireless in-ear headphone, with a neckband cable incorporating a remote housing way down.  Thanks to the in-line microphone and remote, you can accept calls as well as change songs and music volume without taking your phone out of your pocket.  The famous Bose sound follows the SoundSport too with the punchy bass motivating you to cover that extra mile. With a wide variety of features including adjustable earbuds, a trendy design and a remote that works with iOS and Android phones, the Bose SoundSport proves to be a healthy choice for your workouts. These Bose wireless headphones arrive with a case that not only keeps them protected from getting damaged but also provides them with two additional full charges that will keep you going for extra ten hours. The Bose in-ear headphones are equipped with volume-optimized EQ and Bose digital signal processing that makes music sound full and balanced at any volume.
FITBIT IONIC SMARTWATCH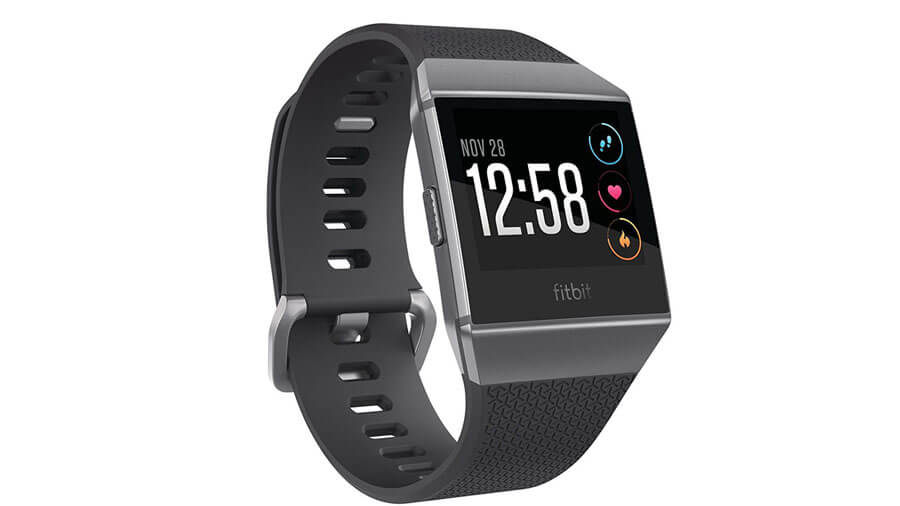 Touted to be Fitbit's first true smartwatch, the Ionic is Fitbit's first product in three years to have inbuilt GPS and only the second after the Flex 2 to have full waterproofing. The display on the Ionic is a rich 1.42-inch LCD touchscreen with a pixel density of 301ppi. The screen of Fitbit Smartwatch is much bigger than Gear Sport (1.2-inch) and slightly smaller than that of the Apple Watch Series 1 (1.5/1.65-inch). Thanks to the built-in GPS with GLONASS and PurePulse feature, the Fitbit Iconic keeps accurate tracking of your pace, distance, and routes taken and calories burned. The Fitbit Ionic Smartwatch helps you calculate your sleep and provides information on your sleep metrics and reminders. What's more, you can download the Fitbit Health and Fitness Application for your Android and enjoy more control and more advanced features. A simple swipe from the bottom of the screen gives access to Today App which provides quick analysis of the battery life and fitness analytics. All in all, the Fitbit Iconic Smartwatch is a fantastic product which you can gift to your father to keep him updated on the tech world.
SAMSUNG GALAXY NOTE 8
With a gorgeous design, incredible 6.3 inch screen and great software, Samsung Galaxy Note8 is a dream come true for many. The Galaxy Note8 is powered by the Exynos 8895 Octa processor with Android 7.1.1 Nougat OS and 6GB RAM. One of the major highlights of Samsung Galaxy Note8 is the presence of a dual camera (12 megapixels + 12 megapixels) which delivers pretty impressive results.  A 6.3-inch QHD+ Super AMOLED display accentuates the style of Samsung Galaxy Note8 which looks the best at its native resolution of 1440 x 2960.The Samsung Galaxy Note 8 camera utilizes a wide angle and telephoto lens setup and the secondary telephoto lens allows the Note 8 to achieve 2X optical zoom, the wide-angle camera letting in more light having an aperture value of the F1.7 lens. Both sensors are 12 MP with f/1.7 aperture on the main sensor and f/2.4 on the secondary, but Samsung's super fast dual pixel autofocus is only available on the main camera. Both sensors of Galaxy Note 8 feature optical image stabilization, which is a first for any smart phone utilizing dual cameras and guarantees that all of your photos and videos are optically stabilized regardless of which lens you decide to use.
APPLE iPAD PRO
The iPad is no longer a device that you can use just for playing games and watching movies. It is clear that Apple wants to push its tablets for professional use and the same is pretty visible in the all-new Apple iPad Pro. The display is one of the standout features of the iPad Pro (10.5-inch). It bolsters a refresh rate of 120Hz, which brings about smooth movements across iOS. Much the same as the 9.7-inch iPad Pro, this iPad additionally gets an element called True Tone, which adjusts white balance in view of lighting conditions to guarantee that colors seem consistent. This is extremely valuable for the individuals who alter photographs or recordings on an iPad and is another motivation behind why the iPad Pro is awesome for experts. The front camera is over the display and the home button with the Touch ID unique mark sensor is beneath. The iPad Pro (10.5-inch) has volume buttons yet no mute switch on the right, a button Apple's tablets discarded a couple of years back. There is a 12-megapixel camera with somewhat of a bump at the back. This Apple iPad Pro Tablet likewise fuses a double channel WiFi 802.11a/b/g/n/air conditioning standard connector that gives you a chance to get to access internet connections around you.
DELL INSPIRON 5577 GAMING LAPTOP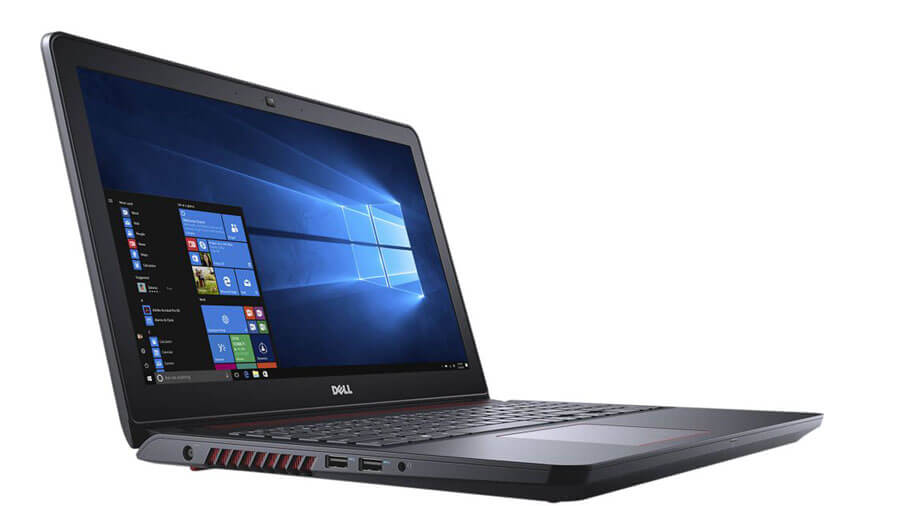 Loaded with the latest Intel Core i7-7700HQ Kaby Lake processor, the Dell Inspiron 15 7567 arrives on the gaming laptop scenario with the Geforce GTX 1050Ti GPU and 4GB VRAM. The laptop has a sharp look that suits the device to the tilt. With the red Dell logo on the lid and metallic grey finish on the rear side, Inspiron 7567 is covered in pure black. The Dell Inspiron 15's keyboard is certainly one of the better ones in the entry-level segment with the keys are well placed and feels quite comfortable for both gaming and regular use. The built-in subwoofer and Waves MaxxAudio Pro technology provide you with the perfect sound to match the intensity of a game. The trackpad is responsive and works great as well, which again is a huge positive point for people who travel frequently and may not always have an external mouse at their disposal. Adding to the typing experience is the backlit keyboard, which now has two step lighting. The Kaby Lake i7-7700HQ and the GTX 1050Ti, along with the 16GB RAM are enough to take care of almost all your gaming needs. With an attractive design and 11-hour amazing battery life, Dell Inspiron 7567 is your perfect answer for a smooth 1080p gaming experience.