The Best Vacuum Cleaners to Keep Your Homes Clean In The UAE
These days, vacuum cleaners have become a necessity in every household considering the steadily increasing level of dust, dirt and pollution. However, with lots of different products having all possible bells and whistles, it often becomes difficult to buy an appliance that caters to your needs perfectly. If you're looking to buy a vacuum cleaner but are unsure about the factors that you need to consider, just continue reading to make an informed buying decision.
Tips to choose the right vacuum cleaner
While you can find a wide range of different vacuum cleaners having exciting features, you must ensure that your chosen product perfectly fits your cleaning needs. Here're the essential buying tips that you need to consider.
Purpose of the vacuum: Some people use a vacuum cleaner to clean their entire house while others need it to clean the floors and carpets only. If you've got lots of stairs and bare floors in the house, a canister vacuum should serve you well. If your main objective is to deep-clean carpets, an upright vacuum is what you need to buy. In case you want to clean tricky areas such as the car's interior and sofa upholstery, a handheld vacuum could be highly useful. While a robotic vacuum cleaner lets you have the cleaning work done while you relax, it may not be able to match the level of deep cleaning offered by a canister vacuum or an upright vacuum. Finally, if you want to clean the bathrooms as well, go for a wet and dry vacuum cleaner.
Tools: The majority of vacuum cleaners have a basic floor-cleaning head that can either be used to clean all kinds of floors or adjusted when switching floors. If you've got pets, it'd be wise to buy a vacuum having powered turbo brushes or spinning brush bars to remove pet hair.
Filter: While different kinds of filters are used in vacuum cleaners, you should buy one having a HEPA filter if somebody at your home has breathing problems or allergies.
Bagged vs. bagless: Bagged vacuum cleaners tend to come with a bigger capacity than bagless ones. However, you'd need to purchase replacement dust bags, which would be an ongoing expense. You don't need to buy replacement bags when using a bagless appliance but these usually have a lower dust capacity and you must empty them regularly.
Usability: When it comes to ease of use, there're several factors that you need to consider. If you need to carry the vacuum a lot, buy a lightweight model. In case a corded model is what you prefer, be sure to check the length of the cord. If you have a baby in the house, buy a vacuum with a lower noise level.
Tips to maintain your vacuum cleaner
Proper maintenance is a must to make sure your vacuum cleaner works optimally and for a long time. There're some kinds of dust such as sawdust and ash that you should clean using a brush or a dustpan instead of a vacuum. Check the vacuum brush roll regularly and if it is clogged, wash it with detergent and warm water, and let it dry fully. Replace the dust bag regularly to help it work smoothly and to maintain the vacuum's suction power. If you're using a bagless vacuum cleaner, there might be an indicator that will let you know when you need to empty the bag. However, it's advisable to empty it after each use. Be sure to clean the washable filter thoroughly to remove clumps of dust. If a vacuum does not clean an area even after going over it several times, inspect the belt visually and if you find that it has become frayed or stretched, replace it.
Now that you are informed about buying and care, take a look at some of the best vacuum cleaners suitable for any home:
Dyson V11 Animal Cordless Vacuum Cleaner
Equipped with the DLS system, this product automatically switches motor speed to clean different surfaces while offering twice the suction power of other cordless vacuum cleaners. It traps 99.97% of microscopic dust particles and features 14 cyclones to keep your home healthy and spotlessly clean. Its 7-cell lithium-ion batteries offer up to 60 minutes of continuous power and can be easily transformed into a handheld model.
Black+decker Bagless Cyclonic Canister Vacuum Cleaner
With 1600 watts power, it lets you remove all kinds of stubborn dust particles easily. Its cyclonic effect not only lowers the time and effort required for thorough cleaning but keeps the filters comparatively dust-free for long.
Karcher WD 3 Bagless Wet and Dry Multi-Purpose Vacuum Cleaner
This wet and dry bagless appliance comes with 1000 watts power, offering an outstanding suction power. Its blower function detaches stubborn dust particles while the flexible floor nozzle traps even the smallest of them.
Kenwood Canister Vacuum Cleaner VC7050
With 2200 watts of tremendous power and a cyclonic cleaning process, it ensures spotless cleaning every time, while the HEPA filter removes pollutants and dust from your home entirely. It features rubberized wheels to facilitate easy movement and comes with a large and detachable 2-liter dustbin.
Hitachi Corded Canister Vacuum Cleaner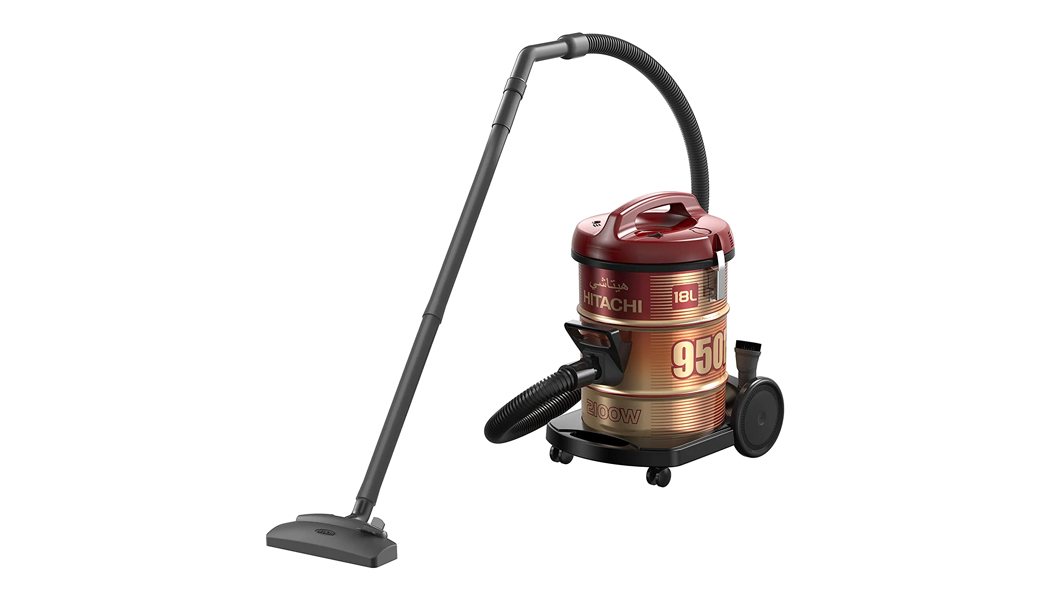 This multipurpose appliance has massive 2100-watt power and 18-litre dust capacity and features a crevice nozzle and lets you add a telescopic extension pipe to clean hard-to-reach areas. Its washable cloth filter ensures better endurance and dust disposal handles to facilitate easy emptying.
Hoover 2724335610588 Power 7 Cyclonic Canister Vacuum Cleaner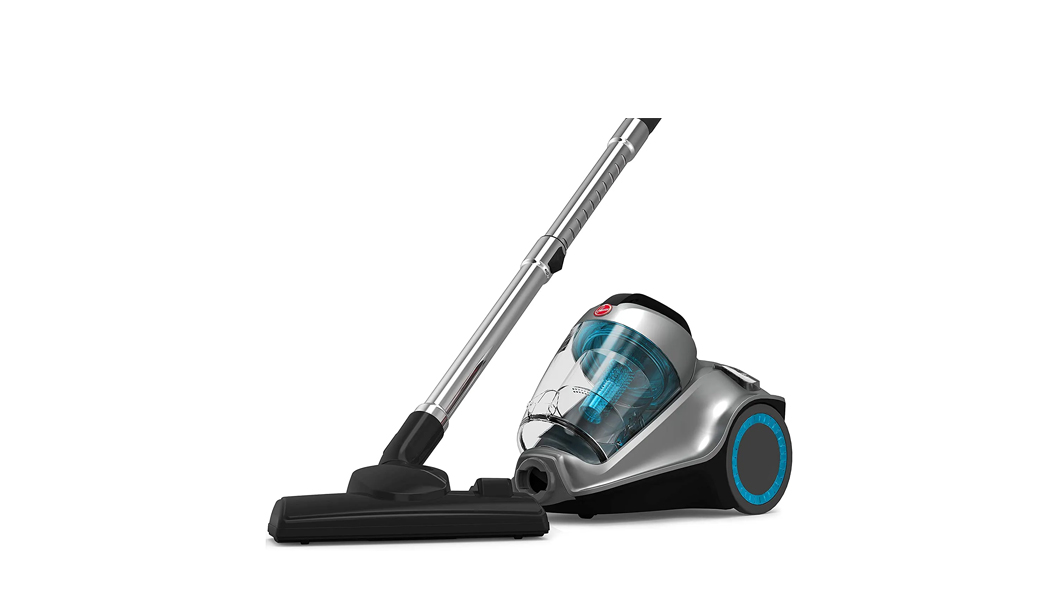 With its 8m power cord and 6.7m stretch hose coupled with 2400-watt power and cyclonic technology, you can perform thorough cleaning easily. Its removable HEPA filter eliminates all kinds of airborne allergens. It also comes with a crevice tool and a telescopic tube to clean tricky areas.
ECOVACS DEEBOT OZMO T8+ Robot Vacuum Cleaner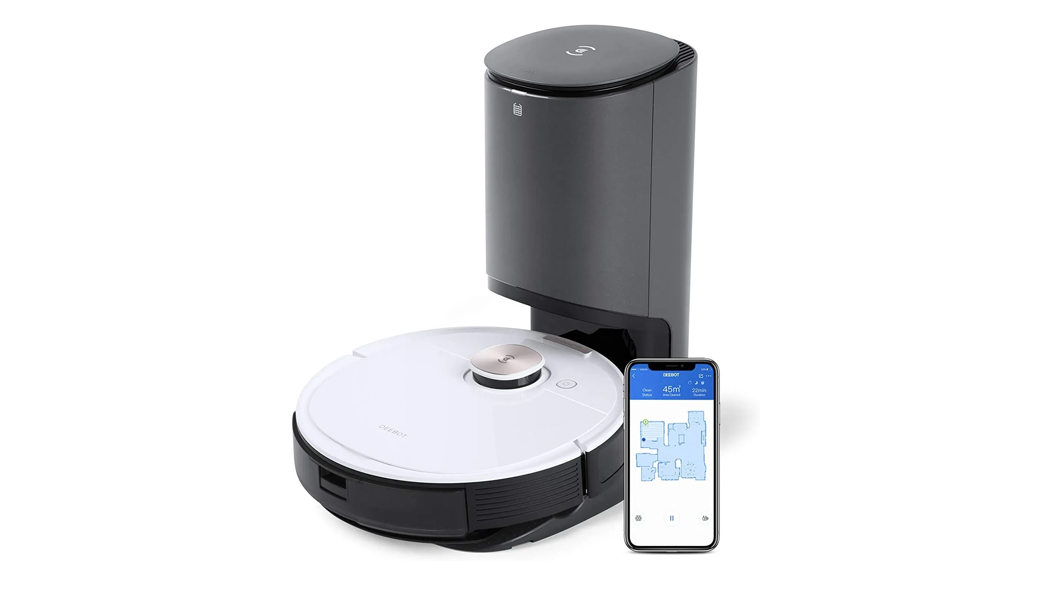 This robotic vacuum cleaner automatically collects objects and can save up to 3 different floor maps to facilitate efficient overall cleaning. It comes with advanced features including Auto-Empty Station and TrueDetect 3D technology and can be controlled using a smartphone app and Alexa.
Black+Decker Bagless Multicyclonic Canister Vacuum Cleaner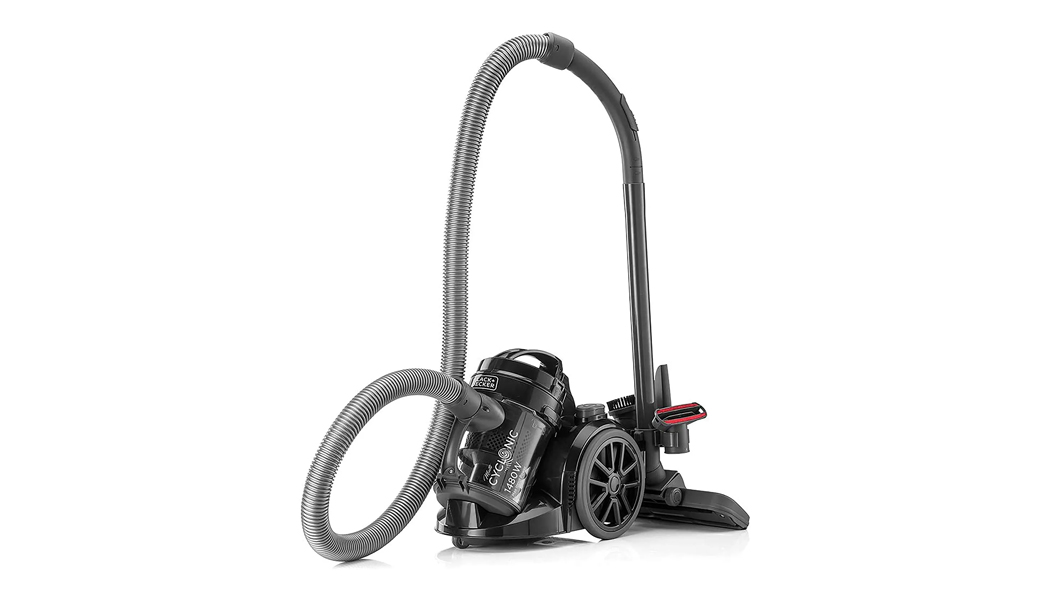 This product features 6-stage filtration, delivers 18KPA robust suction power, and comes with a 2.5-liter dustbowl capacity to facilitate speedy, efficient cleaning. It also has washable ergonomic filters along with an upholstery brush, a 2-in-1 brush, and a 1.5m 3600 swivel hose to clean seemingly unreachable areas.
Samsung Vacuum cleaner SC20M2510WB
At just 1kg, this bagged appliance delivers 2000-watt power to let you thoroughly clean different surfaces with ease. This corded product comes with a large 2.5l capacity along with rubberized wheels to facilitate easy maneuverability.