Things to Consider when Selecting Your Kitchen Appliance Colour
As your kitchen is the place where you tend to spend a good part of your time with family, friends, and guests, it's fitting to call it the heart of your home. As you spend considerable time in your kitchen, either preparing dishes or entertaining guests, it's natural for you to want this space to be properly organized and efficient and fit your aesthetic and style preferences. Since diverse appliance colours and finishes are available today, you can easily choose from them to convert your kitchen into a working space that's convenient, functional, and stylish. If you need help regarding the selection of your kitchen appliance colours, the tips given below can assist.
Stainless steel kitchen appliances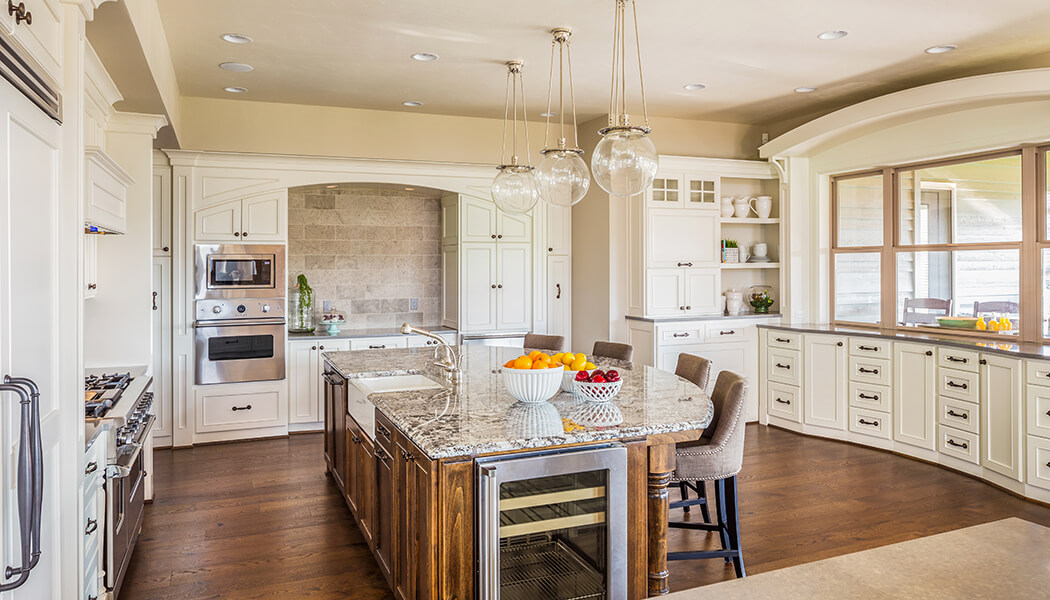 They are perhaps the most popular choice as they work in almost every situation and with just about everything, akin to your blue jeans. Whether you have colourful or white painted cabinetry, or light or dark-stained wood or lacquered cabinetry, your stainless steel will integrate wonderfully into any space.
From traditional to transitional to contemporary to ultramodern homes, these appliances suit everything and can make the entire décor of your kitchen beautiful and sleek. You can even blend the metal finish of your stainless steel appliances with warm wood cabinets or bronze fixtures to create a welcome contrast in your space.
Black kitchen appliances
Since black colour shrinks your space but if you have a spacious kitchen, you can use black kitchen appliances to break up your long wall planes, thus preventing the space from feeling too vast. You may combine black and steel appliances, which will shrink the space just a little, but make it feel more relaxed and intimate.
Large kitchens can also look well with a black-and-white combination, but you need to ensure adequate space between your black and white appliances and limit the use of black, so it doesn't seem too bold or overwhelming. You could even bring in kitchen appliances in soft charcoal black to add more drama and better smudge-proofing to your kitchen.
White kitchen appliances
If your kitchen is small or lacks natural light, white kitchen appliances can make the space appear bigger and brighter. If you wish your kitchen to sport a traditional look and feel, white appliances will work beautifully. Since white is a neutral shade, it can complement just about any décor style or colour palette. Thus, whether your kitchen has bold shades of colour or soft tones, white appliances can enhance the space's look and feel instantly.
As mentioned before, you can create striking contrast in your kitchen by mixing and matching some black appliances with your white ones, which will also help minimize the former's shrinking effect. You can also pair your white kitchen appliances with pale neutrals or colour palettes that are a bit darker than off-white.
Colourful kitchen appliances
If you don't want your kitchen to have stainless steel, black, or white appliances, you can bring in some colourful ones. They will add a dash of colour to your space and make it feel vibrant and stylish. You can decide the colour of your appliances based on your kitchen's overall décor and colour palette, including the counters, backsplash, and flooring. However, you would do well to remember a few things before investing in colourful kitchen appliances.
For one, bright colours quickly fade, thus giving your appliances a dated look. This could make your kitchen feel dated faster than expected. It's also wise to remember that since colourful appliances aren't always easily available, unlike stainless steel, getting them replaced may be troublesome. And if you can't find appliances in colours that either match other appliances and your kitchen décor or create a contrast, you will have to settle for mismatched ones that you could lay your hands on.
The final choice rests on your aesthetic preferences, kitchen's overall décor, and your long-term goals when choosing the colour of your kitchen appliances. For instance, those planning to sell or rent their home can choose platinum appliances to give their kitchen a high-end look and boost property value. However, those planning to rent would do well to choose neutral coloured appliances, like stainless steel, instead of colourful ones as knowing a potential renter's preferences isn't always possible. Again, those planning kitchen renovations shortly can opt for stainless steel appliances as a safe bet since they will go well with any décor and style.