The Best Mid-Range Refrigerators That You Can Buy in The UAE
Buying a refrigerator in the UAE can be a daunting task. As multiple brands and products with different features are available in the market, making a choice can seem confusing. Before you make your buying decision, you need to know a few things and we are here to help you.
Tips to choose mid-range refrigerators
Consider these when buying your refrigerator:
Model: If you need greater flexibility in your kitchen, a freestanding model would be ideal, while a built-in fridge would suit more if you prefer a seamless aesthetic.
Size: You'll need to consider your kitchen's dimensions to choose a standard fridge (60 cm wide), an XL version (usually with a width of 70 cm and above), or an XXL fridge-freezer (that's much wider and deeper than the standard size).
Design: From the colour and exterior finish of your refrigerator to the design (double door, fridge-freezer combination, etc.), you'll need to decide what kind of kitchen statement you want your refrigerator to make.
Storage capacity: Your chosen refrigerator should offer you adequate space to meet your food storage needs. Usually, a two-person household can do with a 150-litre fridge, a three-person household with a 200-litre one, etc. You can add 50 litres for every additional person in the home.
Shelves and interior layout: Your grocery shopping and eating habits will decide the type of shelving options and interior layout your refrigerator should have. For instance, if you tend to store vegetables and fruits for long, you should buy a fridge with a large storage compartment to keep the ingredients fresh for long. In case you consume frozen foods, a fridge-freezer that has a large freezer compartment is ideal.
Energy-efficiency: Choosing an energy-efficient model will reduce your electricity consumption and utility bills apart from reducing your fridge's environmental impact. So, look for energy star ratings, ESMA certification, and LED lighting, among others.
Taking care of your refrigerators
Dusty condenser coils make your refrigerator work harder to cool the ingredients and even reduce its lifespan. So, use a vacuum or light duster to remove any dust that's stuck to the coils once every 3 months. Do it more often if you have pets. Also, ensure your refrigerator's temperature is set correctly. Check the door seals from time to time as they help lock the cool air inside. If they're loose or have cracks, get them changed immediately. Above all, stick to a regular servicing schedule with a certified professional to ensure your refrigerator functions optimally and serves you for long.
To make your job easier, our team has researched and listed some of the top mid-range refrigerators to buy in the UAE. Take a look:
Super General 410 Litre Compact Refrigerator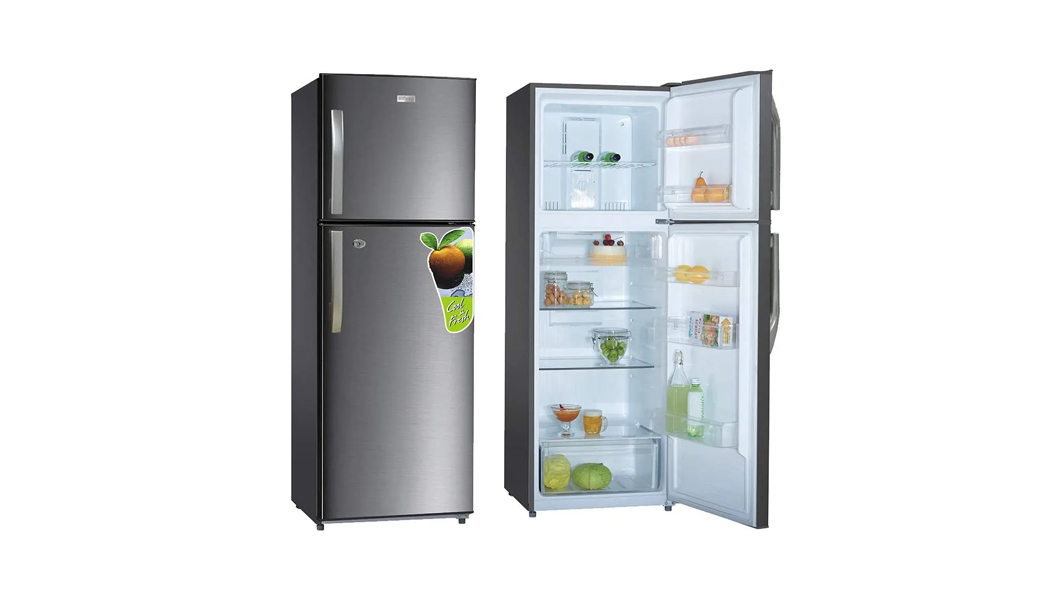 This freestanding, compact fridge-freezer combination from Super General has a capacity of 333 liters. This refrigerator has two adjustable and lightweight tempered-glass shelves. Its freezer compartment on top has a wire shelf while its doors have five integrated storage-compartments. To store your fruits and vegetables, there's a huge storage-box at the bottom. The no-frost freezer makes storing food easier as you won't need to defrost it or worry about odors or mildew forming inside. With economic LED lights, seeing your stored food inside the refrigerator is made easier while the integrated child-lock with keys ensures it's secured against toddlers.
LG 490 Litres Top Mount Refrigerator
This refrigerator from LG has a capacity of 393 litres and comes equipped with multiple cooling air vents to circulate air to every corner of the refrigerator. This ensures every single food item stored inside gets cooled properly. With three shelves, two drawers, and bottle racks on the door, you'll have adequate space to store your food items and beverages. Thanks to its twist ice cube tray, you can dispense ice cubes easily. Due to its energy-efficient LED lighting, visibility inside the refrigerator is made easier even when it's fully loaded.
CHiQ 540 Litre Top Mount Refrigerator with Twin Cooling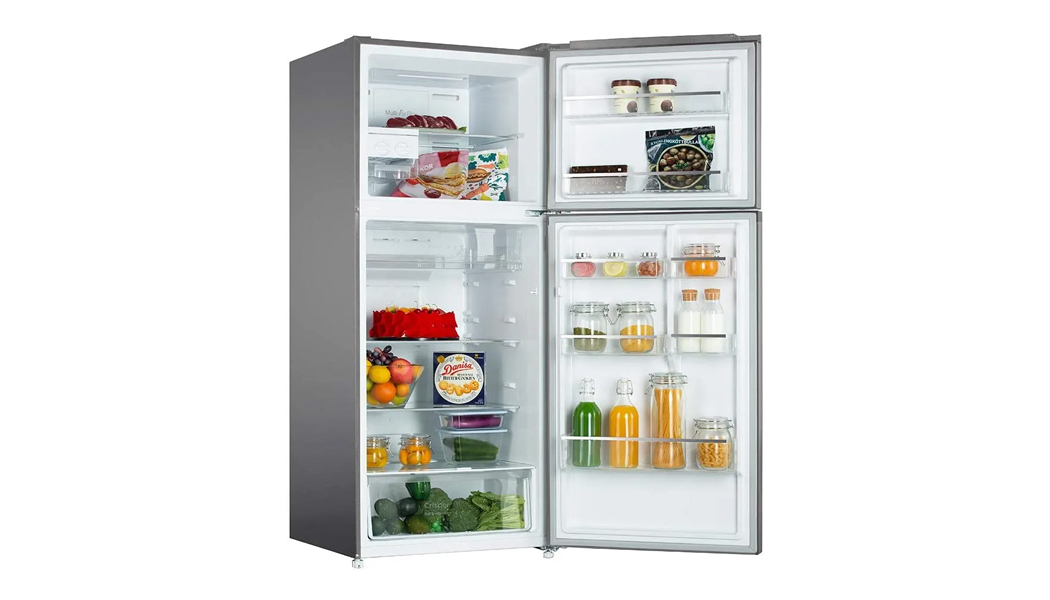 This frost-free refrigerator from CHiQ is of 410 litres and comes with a 1-year warranty. It employs advanced air-cooling along with inverter technology for auto-defrost and delivers uniform and rapid cooling. A wraparound air duct system facilitates multi airflow to each corner to keep your vegetables and fruits stay fresh for long. Electronic temperature control, integrated LED lighting, and reversible door design are other notable aspects of this refrigerator
Hitachi 500 Litres Top Mount Refrigerator
Having a capacity of 365 litres, this refrigerator from Hitachi has an ENERGY STAR ESMA certification (4 stars) and comes with a 1-year warranty. Its dual fan cooling facilitates independent cooling for both its refrigerator and freezer compartments. Each of these compartments also has an Eco Thermo-Sensor that can detect temperature changes and help in maintaining the ideal temperature. Thanks to its high-power, compact inverter, this refrigerator offers powerful cooling and even lets you adjust the level of cooling.
Samsung 450 Litres Top Mount Refrigerator
This Samsung refrigerator comes with Twin Cooling Plus to keep your stored ingredients fresh for longer with 70% humidity, unlike 30% in traditional refrigerators. Since this cooling system cools the freezer and fridge compartments separately, it prevents odours from one spreading to the other. It gives you five conversion modes on-demand to facilitate flexible storage. Thanks to its digital inverter technology, the compressor speed automatically gets adjusted to meet the cooling needs across 7 levels. LED light, a twist ice maker (movable), and an antibacterial protector to keep the fridge constantly clean, deodorized, and sterilized are some other notable features.
Super General 700 Litre Refrigerator
With a huge net capacity of 527 litres, this refrigerator is ideal for big households or small businesses. This refrigerator has three adjustable tempered-glass shelves, a frost-free freezer compartment on top, and adequate space to store your eggs, fruits, vegetables, and bottles. Some of its other notable features include an inverter-compressor motor, energy-efficient LED lighting, and electronic temperature control.
Hitachi 330 Litres Top Mount Refrigerator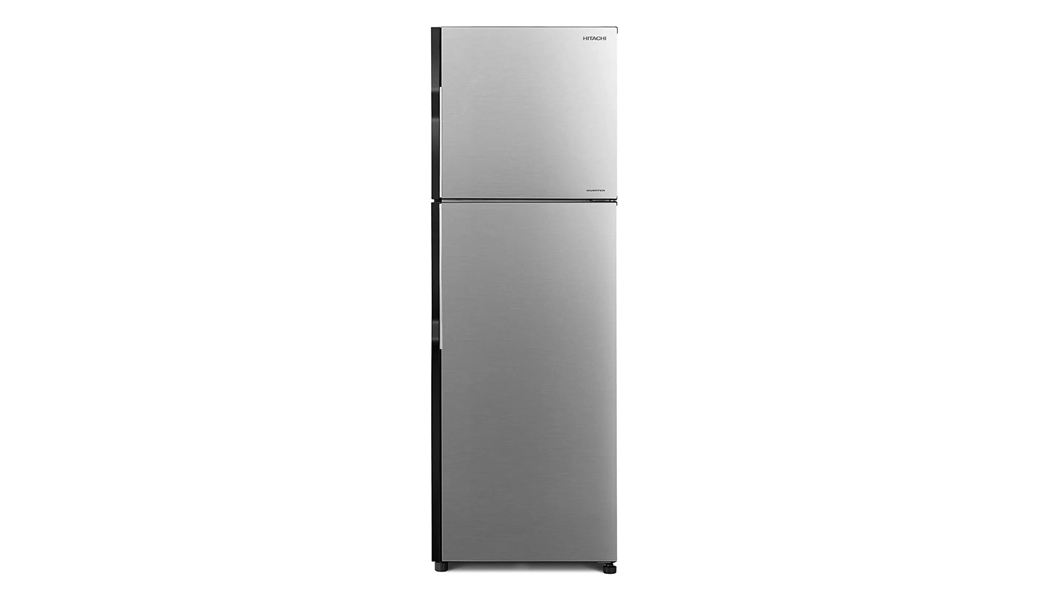 This Hitachi refrigerator has a capacity of 230 litres and offers a 1-year warranty. As its Eco Thermo-Sensor can identify temperature changes, both its refrigerator and freezer compartments can be kept at the ideal temperatures. Some other notable Hitachi features of this refrigerator include LED lights, tempered glass shelves, and electronic control. Its high-power inverter compressor provides powerful cooling along with low power cooling through microcomputer control. You can also use the Fresh Select Lever to choose the vegetable mode or dairy/meat mode, thus adjusting the temperature to meet your storage needs.