THE BEST DISHWASHERS IN THE UAE TO EASILY CLEAN YOUR KITCHEN UTENSILS (free standing)
Buying guide
Washing dishes by hand is a tiring and time-consuming chore. Why do it when you can get the job done more smartly by using dishwashers? When you choose the right dishwasher, you'll be able to save a lot of time and effort while ensuring your dishes and cutlery are cleaned efficiently. But how can you ensure you buy the right dishwasher? Here are some tips that could act as your guide.
Things to consider
Capacity: For a small kitchen, a compact 8-inch dishwasher would be good that can accommodate 6 to 8 standard place settings and is adequate for 2 to 3 people. For bigger families, a regular 24-inch dishwasher capable of accommodating 12 to 14 standard place settings is ideal.
Quiet operations: Though most dishwashers today boast of low-noise operations, you should ensure to get one that functions quietly, especially if you want to decrease noise pollution or have an infant at home who would get easily disturbed by too much noise.
Adjustable racking: Your dishwasher should have a height-adjustable middle or upper rack to accommodate large and tall items like huge trays, pots and pans, and bowls.
Wash cycles and options: From normal/auto wash cycles to heavy rinse cycles for stubborn and big loads, your dishwasher should offer multiple options while being water- and energy-efficient.
Drying styles: Modern dishwashers either come with heat drying, which consumes more energy and works better on plastic, or condensation drying that consumes little energy and functions better for ceramic and metal surfaces. Depending on what suits you the best, you should make your final choice.
Ease of cleaning: Though most modern dishwashers have self-cleaning features, you may need to intervene manually, at times, if food particles clog the filter. It's important to check how easy it's to clean the appliance before buying one.
Warranty: Most models offer a 1-year warranty that covers labor and parts. Some companies may even offer longer warranties on particular parts but usually, these parts don't tend to break often. You should ideally plan to extend your protection plan's coverage for a longer period by paying an additional sum.
How to use
Most dishwashers these days have self-cleaning filters and can get rid of food residue during the initial rinse cycle. But if yours doesn't, you should scrape and remove the food residue before putting your plates, pans, pots, bowls, etc. in the dishwasher. Depending on the type of your loads and how dirty or greasy they are, you should choose the most suitable program to get them cleaned.
It's important to know how to place the utensils and cutlery in your dishwasher the right way. This includes knowing which items would go where when loading the top and bottom racks, how there should be uniform spacing with the dirty sides of the dishes angled down toward the water jets and ways to avoid overlapping which could prevent the reach of water jets inside for comprehensive cleaning.
How to care
You need to load the dishes carefully to ensure they aren't close to others or blocking the water jets. You should ensure the detergent you use is compatible with your dishwasher. It could be a liquid, powder, gel, pod, tablet, or a combination of two. For better wash results, you can try using a detergent that contains enzymes.
Every three to six months, you should run an empty load with a compatible dishwasher-cleaning liquid or powder to dissolve the mineral deposits, soap scum, and grease. This would enhance your dishwasher's performance and even contribute to its longevity.
Now that you have adequate information about buying, using, and caring for dishwashers, here are some of the top models that you can consider buying.
Siemens 5 Programs 12 Place Settings, Free Standing Dishwasher, Silver - SN25D800GC, 1 Year Warranty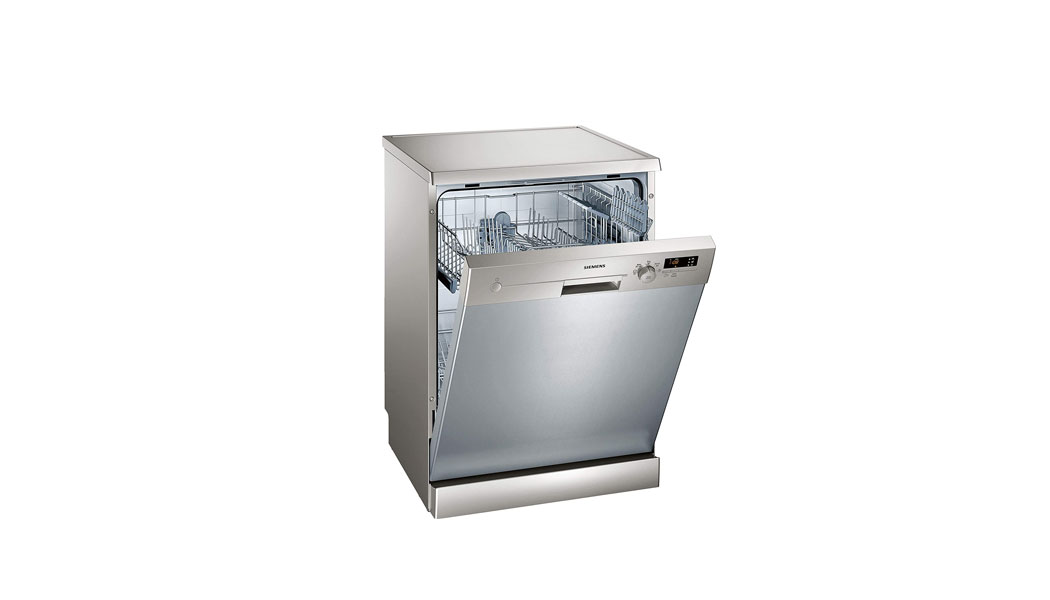 Get your dishes cleaned 50% faster in almost all cycles with this freestanding dishwasher equipped with an efficient, wear-free, quiet, and durable iQdrive motor. It comes with rackMatic to facilitate easy adjustment of the top rack to one of three heights. Thanks to its modern glassCare system, even fragile glassware is easy to clean with it. You can forget about all types of water damage as it features multiple water protection.
Siemens SN257W10NM, 60 cm Freestanding Dishwasher, 7 Programs with 13 Place Settings, White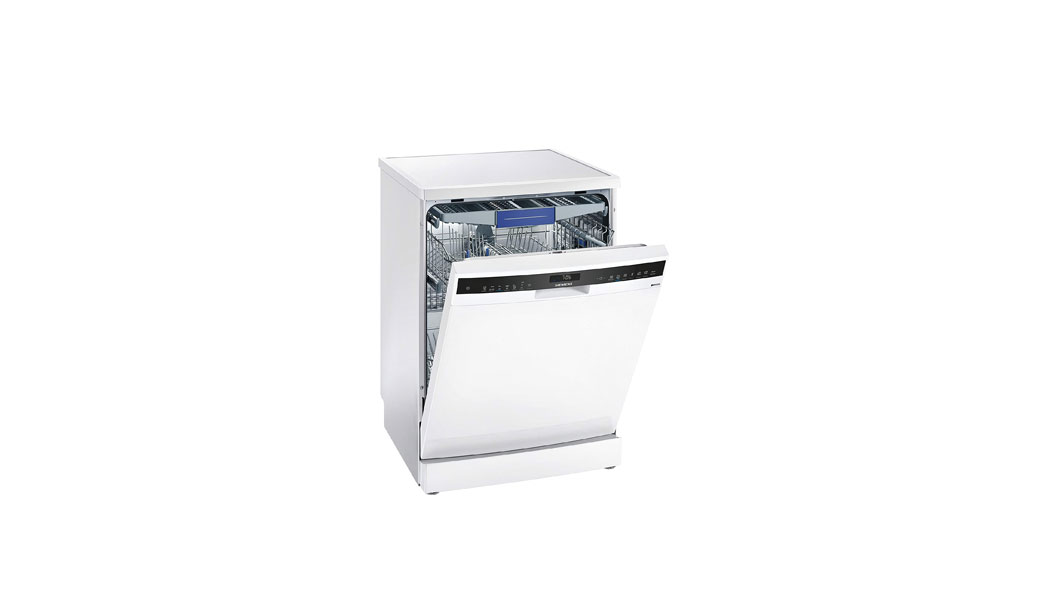 Wash an extensive range of dishes with this dishwasher that comes equipped with 13 place settings and 7 programs. It features a super quiet and efficient IQdrive, adjustable top drawer (rackMatic), and varioSpeed Plus for faster cleaning where up to 65% less time is taken than usual for cleaning and drying a full load. This dishwasher lets you clean using water heated to 70 degrees, thus getting rid of 99.9 % of bacteria as well as other germs.
Samsung 7 programmes 14 place settings Free standing Dishwasher, Silver - DW60M6050FS, 1 Year Warranty
Clean your dishes anytime in smaller loads with this dishwasher's Half Load setting that delivers much greater flexibility than a full load wash cycle. Fill and clean items by placing them in the bottom zone and using the height-adjustable upper rack that can be raised up or down quickly by an extra 5 cm to ensure your pots, pans, big plates, etc. of different shapes and sizes fit in nicely.
Hoover Dishwasher Free Standing, 15 Place Settings, 10 Programs, Steel, Made in Turkey, HDW-V1015-S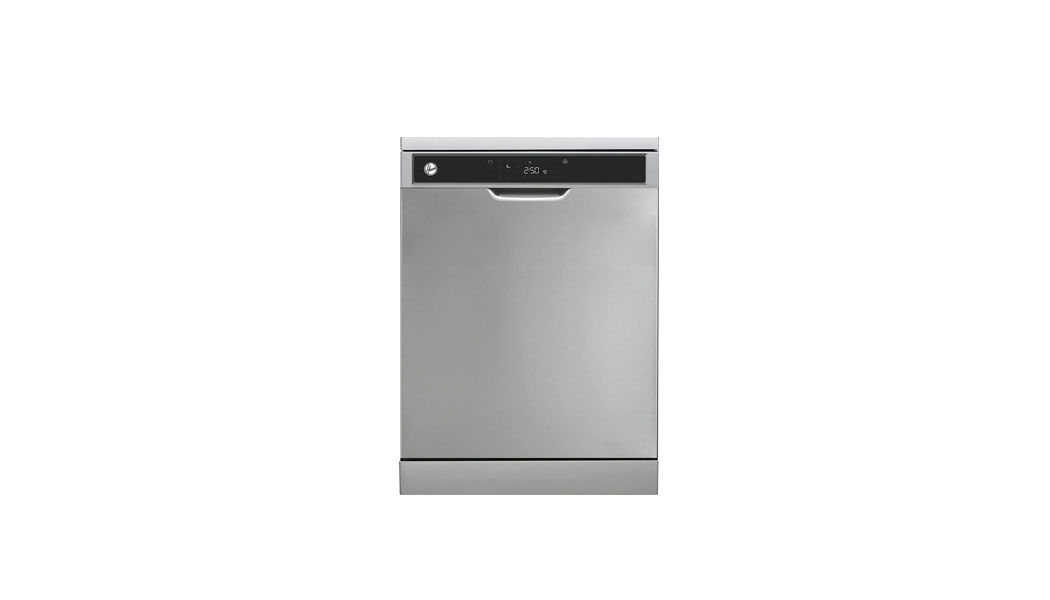 This freestanding dishwasher features 15 place settings, 10 programs, and a third rack along with turbo drying and full touch controls for ease of cleaning. Thanks to the interior light, you can see how well the dishes have been placed prior to being cleaned. For convenience, there's a delay start button while a child lock ensures safety.
Midea Freestanding Dishwasher, White - WQP147605V-W, 1 Year Manufacturer Warranty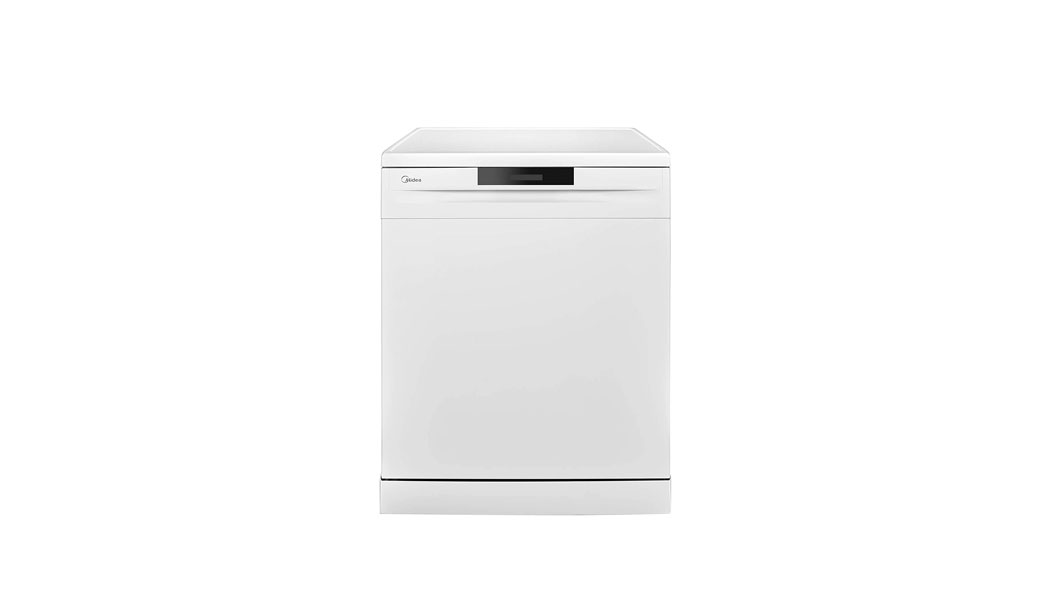 Featuring 14 place settings and 5 preset programs, this quiet, easy-to-control dishwasher is the ideal choice to meet the demands of a fast-paced modern lifestyle. Enjoy different loading solutions with its FlexiRack and intense cleaning with its multiple wash cycles. For ease of use, this dishwasher comes equipped with a sliding detergent lid dispenser.