HERE ARE THE BEST ROBOTIC VACUUM CLEANERS TO KEEP YOUR HOMES CLEAN WITHOUT HASSLES
Do you find vacuuming one of the boring, monotonous, and laborious chores? If your answer is a resounding 'Yes,' opting for a robotic vacuum cleaner would perhaps be your best option. Robotic vacuum cleaners are generally disc-shaped, small appliances that let you clean the home without investing any time and energy. These vacuum cleaners whip around your home and clean up the mess without you requiring to lift a finger. These are simply real game changers for busy people because they will save lots of effort and time without sacrificing a clean environment. Moreover, if you've low mobility or an injury, a robotic vacuum cleaner is almost an essential appliance for you. Apart from the occasional bend to pick the cleaner up, it comes with minimal chance of aggravating or causing conditions like back strain. These are available at different price points, meaning you can buy one according to your budget.
Here're the best robotic vacuum cleaners you can buy in the UAE today.
Ecovacs Robot Vacuum Cleaner DEEBOT OZMO920, 2-in-1 Vacuuming & Mopping with Smart Navi 3.0 Laser Technology, Multi-floor Mapping, Virtual Wall, Works on Carpets & Hard Floors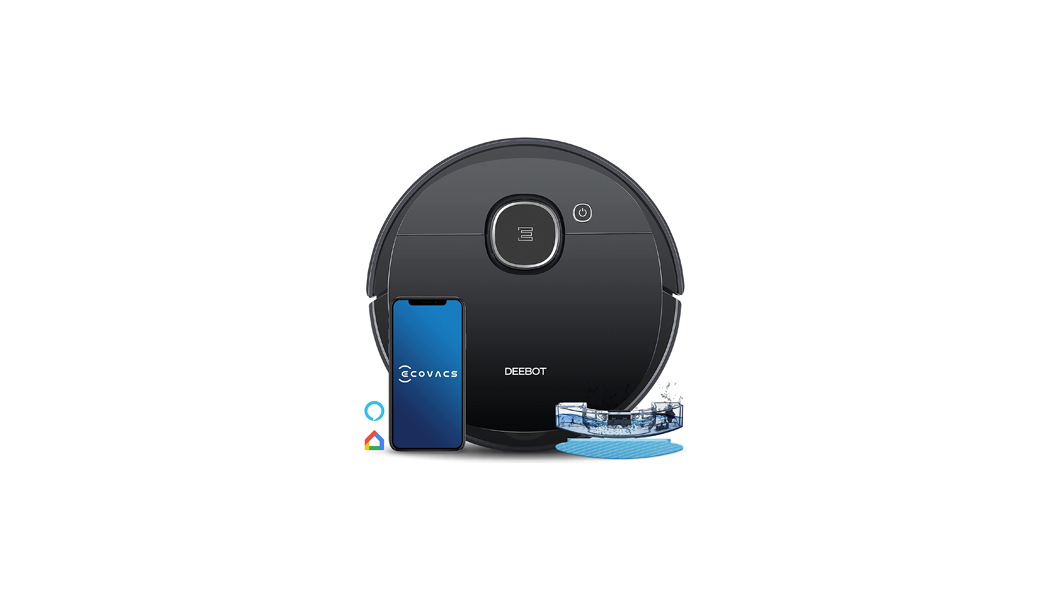 This robotic vacuum cleaner can simultaneously vacuum and mop to eliminate up to 99.26% of bacteria and comes with automatic carpet detection. It can intelligently navigate your home while letting you choose the particular areas that you want to be cleaned. You can scan and store up to three maps of your home. It'll allocate its clean spot when you select the map it's in. Its low-profile design lets you clean the hard-to-reach spaces of the home effortlessly. You can operate it through Google Assistant and Alexa voice commands, and it can clean up to 110 minutes per charge.
Uoni V980Plus Robot Vacuum Cleaner with Self-Emptying Dustbin - Lidar Navigation Robotic Vacuums Multi-Floor Mapping 2700Pa Strong Suction with No-Go Zones 190 Mins Runtime for Pet Hair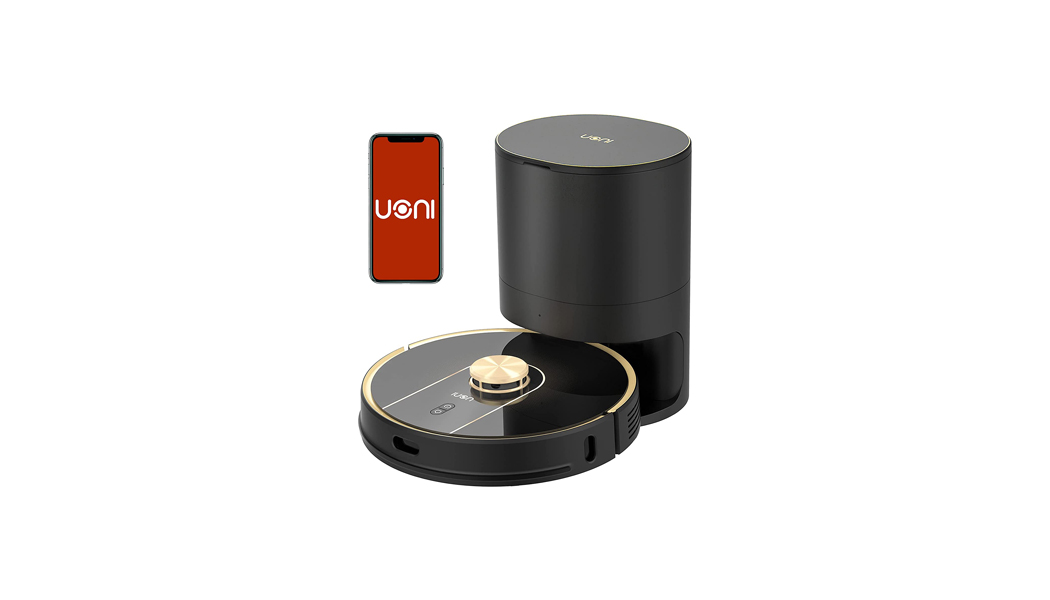 This self-emptying robot vacuum gives you a 30-day managed cleaning service and can be operated using a remote control, the Uoni Robot App, and Alexa and Google Assistant voice commands. Equipped with LiDAR mapping technology, it can accurately map out your home's environment to provide efficient cleaning. You can use the Uoni Robot App to set virtual boundaries. Its anti-fall and anti-collision sensors save it from falling and collision. It has two large wheels to facilitate easy hard floor to carpet movement. It features automatic recharge and supports six different cleaning modes.
Roborock S7 Robot Vacuum and Mop Cleaner with Sonic Mopping, Auto-Empty and Strong 2500PA Suction, Multi-Level Mapping, Plus App and Voice Control(White)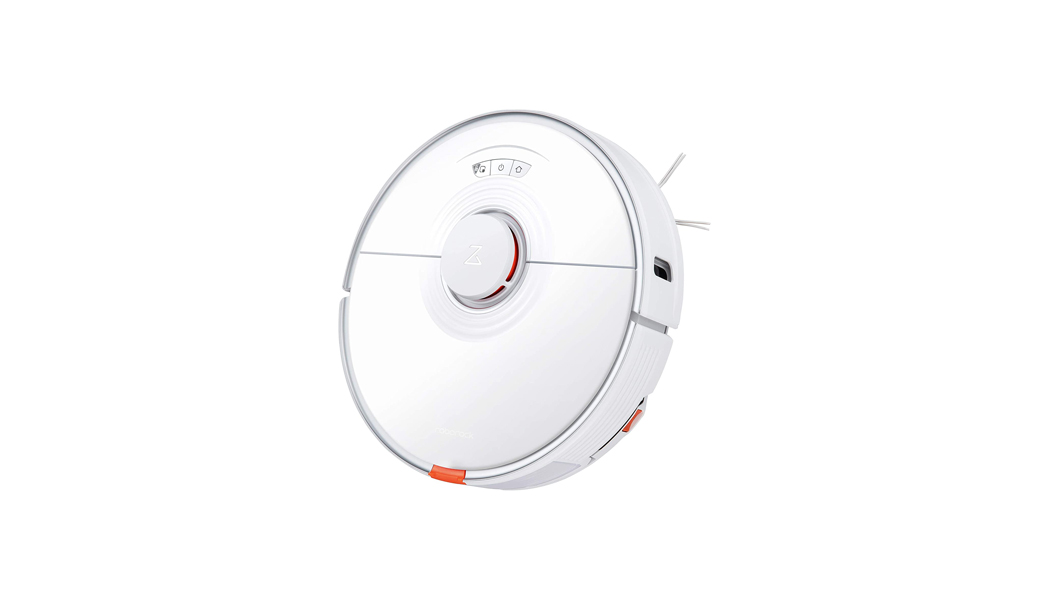 With solid suction power of 2,500Pa, the Roborock S7 can effortlessly pick up debris on both low carpets and hard floors. Equipped with Sonic Vibration Technology, it gives you perfect dry stain removal while the multi-directional floating brush ensures deeper cleaning. It provides LiDAR-powered mapping, meaning you can precisely tell it which areas to avoid. You can map up to 4 levels, and its long-lasting battery allows it to do up to 3 hours of continuous cleaning. Weighing just 3.72 Kg, you can use Google Assistant and Alexa voice commands to operate it.
Roborock E4 and Mop Robot Vacuum: 2000Pa Strong Suction, App Control, Scheduling and Route Planning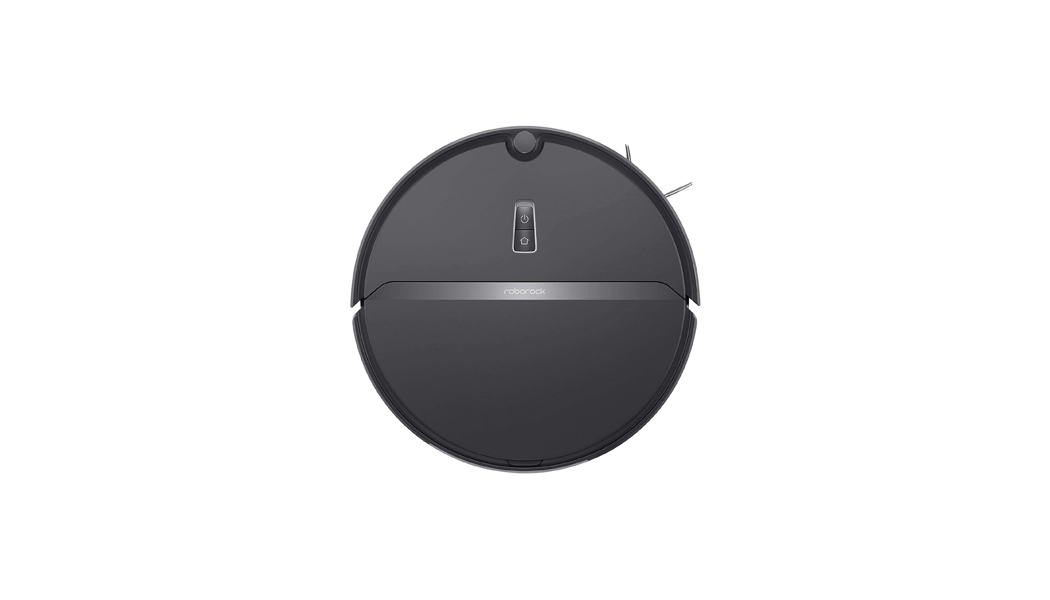 If you're looking for a robot vacuum having exceptional navigation abilities, Roborock E4 with 2,000Pa suction power would be an ideal option. It can easily roam around areas with high-contrast flooring and creates a map of the house while it's cleaning, meaning it can clean multiple rooms effortlessly. Its upgraded mopping system lets you adjust the water flow to fulfil different cleaning requirements. The Roborock E4 has a larger 5200mAh battery that allows it to clean up to 2152sqft on one charge.
iRobot Roomba s9+ WiFi connected Robot Vacuum with Automatic Dirt Disposal - PerfectEdge® Technology -Advanced Navigation - Scheduling -2-year Warranty on Robot -1-year on Battery
Equipped with PerfectEdge Technology, the s9+ can easily clean even the tricky corners, while its 3-Stage Cleaning System ensures a perfect cleaning. Using the Alexa or Google Assistant voice commands or the iRobot Home App, you can instruct s9+ to clean messes as soon as they happen. This self-emptying robot vacuum can provide customized cleaning schedules and learns the home's layout to create a Smart Map to provide more efficient cleaning. The main robot and the battery come with a 2-year and 1-year warranty respectively, meaning you can confidently buy this robot vacuum.
iRobot Robotic Automatic Vacuum Cleaner 980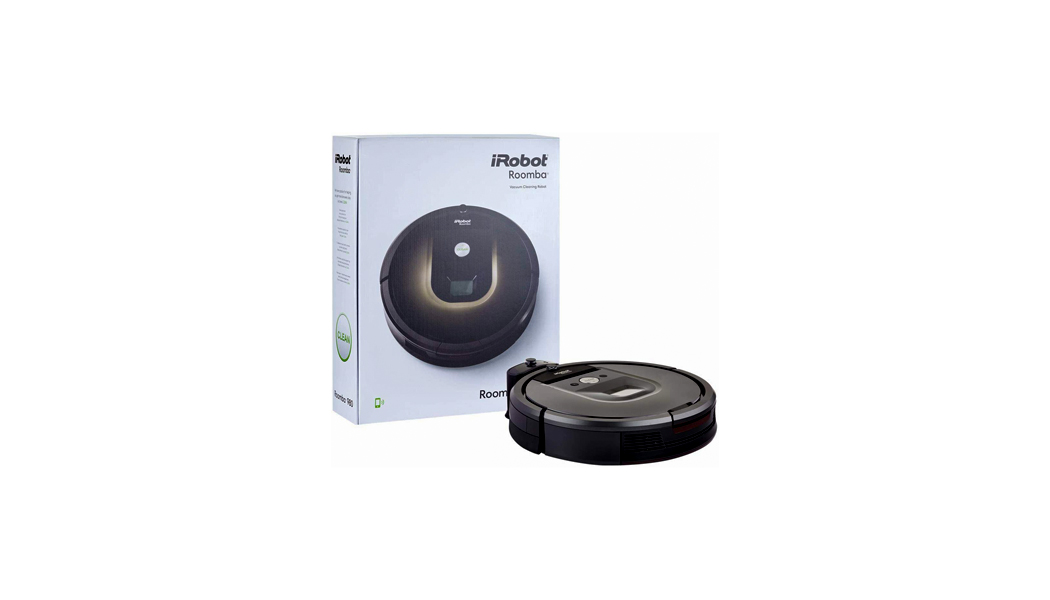 iRobot Roomba 980 is one of the best vacuum cleaners to date and so it also comes with a hefty price tag. This robotic vacuum cleaner is decked up with a lot of features to clean without fail. The Roomba 980 vacuum is very good at navigating the entire level of your home, keeping track of where its been and has yet to clean. You can connect the Roomba 980 to iRobot Home App to schedule cleaning conveniently from anywhere, anytime. The clean map reports show all the details about where the robot cleaned, the coverage and duration from completed jobs etc. You also receive push notifications when the robot completes a cleaning job. It cleans until the job is done- it continuously cleans up to 120 minutes, then recharges itself by returning to the base charging station and resumes to cleaning if there is cleaning to be done. It uses patented Dirt Detect Technology to remove dirt from high traffic areas of your home. Plus, it darts easily under furniture, sofas and other hard-to-reach areas. The auto-adjusting cleaning head adapts its height to clean everything from a hardwood floor to carpet with ease. Smart sensors prevent the robot from falling from stairs or other drop-offs. It absolutely a powerful vacuum cleaner with advanced Gen 3 motor that gives the robot up to 10x the air power in Performance Mode or when it detects it's cleaning carpet. The multi-surface brush does a good job in collecting pet hairs, dust, debris and dirt and the edge-sweeping brush specially designed at a 27-degree angle to sweep debris away from corners.