Here Are The Best Exercise Bikes That Can Help You To Burn Off All Your Belly Fat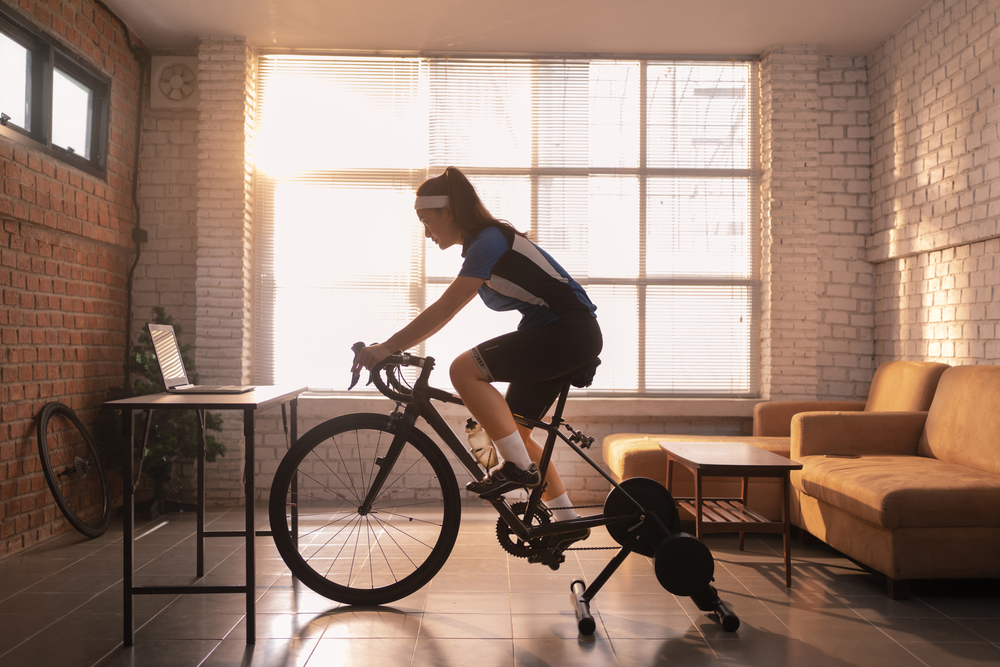 Getting fit, burning your belly fat, and staying healthy without too much of a hassle are what many in the UAE are looking forward to these days. If you too want to exercise indoors, investing in an indoor exercise bike could be the ideal solution. But before you move forward, here are some things you must know to make an informed choice.
Indoor exercise bikes
Broadly, you can find two types of indoor exercise bikes as mentioned below from which you can take your pick:
Upright exercise bike: As the name suggests, these exercise bikes let you sit in an upright position similar to how you sit on a traditional cycle. Most of them have variations in terms of resistance levels and movable handles to give you a full-body workout. You can tone your legs, glutes, and abs with an upright exercise bike.
Recumbent bike: This stationary bike features a comfortable backrest, which lets you recline while pedaling the bike. If you suffer from lower back pain or have any back injury, this bike will let you exercise in a comfortable position by facilitating support for your back and even offering it some rest. Such a bike is ideal to tone your lower body as it's just your leg muscles that can be exercised.
Advantage of exercise
Prevent excess weight gain: With regular exercise, you can lose excess weight and belly fat. You can even make sure the weight you have lost stays lost. Thus, exercise lets you maintain a healthy weight as well.
Steer clear of several health conditions and diseases: When you exercise regularly, you can keep away several diseases and adverse health conditions such as type 2 diabetes, metabolic syndrome, depression, arthritis, stroke, high cholesterol, and high blood pressure to name a few.
Give your mood a boost: Exercises have emotional benefits too as they release endorphins – the feel-good hormones that make you feel relaxed, happy, confident, and less anxious. You'll also feel better about yourself and enjoy improved self-esteem, which would boost your confidence.
Enjoy better sleep: Getting involved in regular physical activity can help you fall asleep faster. Additionally, you'll enjoy deeper sleep and better sleep quality. You just need to ensure you don't exercise close to your bedtime. Else, your energy levels may get spiked, thus making you unable to sleep.
Get an energy boost: Exercise delivers nutrients and oxygen to your tissues and cells, thus letting your cardiovascular system function more efficiently. They also make your muscles stronger and improve your endurance. Thus, when your overall health improves, you'll feel more energetic and ready to handle your daily chores.
Indoor exercise bikes – buying tips
To make sure the exercise bike you purchase fits your requirements, you should consider the following:
Maximum weight capacity: This is your bike's weight load capacity, which is usually between 90 and 100 Kgs. In case you weigh more, you should find an exercise bike that has a higher weight capacity. You should also check the bike's functionalities, features, and specifications before finalizing your purchase.
Display: Most indoor exercise bikes in the UAE come with an LCD panel where you can see the elapsed time along with the number of calories you have burned, distance, speed, heart rate, and pulse rate. Having such a display is crucial as it lets you become aware of your present health conditions along with tracking the status of your exercise.
Multiple resistance levels: To build endurance, your indoor exercise bike should offer different resistance levels. If not, your muscles will get used to the same resistance levels and won't improve beyond a point. Thus, your bike would become useless after you have used it for just a couple of weeks.
Adjustable seat: Uncomfortable seats of indoor exercise bikes can cause severe back pain and hip problems, especially if you sit on them for long hours. This makes it important to buy an exercise bike that features an adjustable seat.
Now that you know about indoor exercise bikes, here are some of the top models available in the UAE that you can bring home.
SKYLAND INDOOR SPINNING BIKE - EM-1544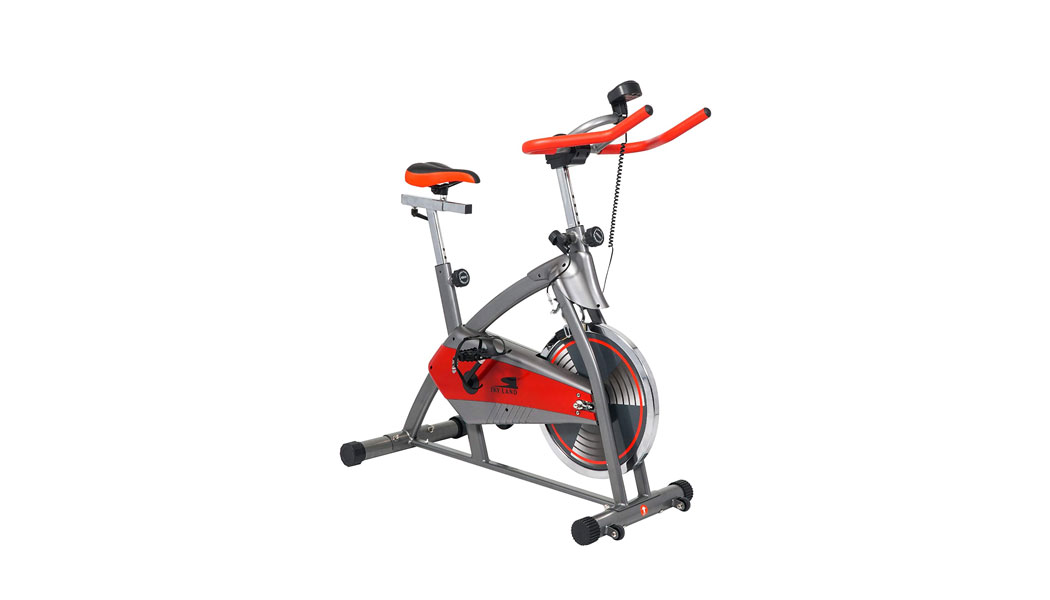 The Skyland Indoor Spinning Bike is one of the best indoor bikes if you are looking for budget fitness equipment. The Skyland product is a very solid bike that has a durable, heavy-duty crank and lots of adjustabilities. With assembled dimensions of 48.5L x 20W x 46.5H inches, the fully adjustable seat and handlebars mean you can move the handlebars and seat easily to suit your body type. The Skyland's chain drive mechanism provides a quiet and smooth ride, which is great for the home when you don't want to disturb the other home inmates. A 40 lbs flywheel means the bike has a lot of stability and can really simulate the momentum and feel of biking on the road. The bike's total weight is 108 lbs and maximum user weight is 275 lbs that should cover users of most sizes. The Pro features an adjustable resistance system that provides the ability to fine-tune your indoor workout. Thanks to the brilliantly designed transportation wheels, the Skyland Indoor Spinning Bike can be moved anywhere around your house. In short, the Skyland Indoor Spinning Bike is a wonderful device that helps you to stay fit all the while in the comforts of our own space.
SKYLAND SPIN BIKE, EM-1548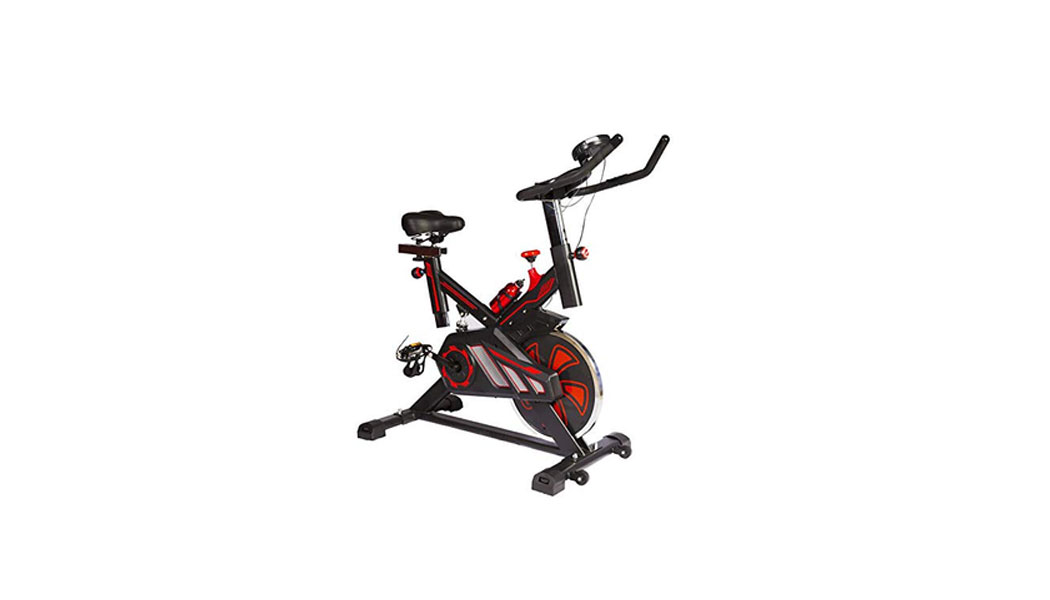 For those of you who hate loud and noisy indoor cycling studio, the Skyland EM-1548 spin bike comes handy. Plug in your earphones to listen to your favourite music or watch TV while having a smooth workout in the comfort of your home. This exercise bike is equipped with transportation wheels to help to transport it around the house. You can move from the storage space to the front of The TV when you are ready for some spinning. You can also take it back and place it in the storage area with ease thanks to the transportation wheels. This spinning bike measures 9.8 x 41.7 x 33.5 inches and weighs about 32 Kg. It requires very little maintenance all you need to expect is to keep it clean. The best thing is it is a solid and durable exercise bike that can be used by anyone.
SKYLAND EM-1543 RECUMBENT BIKE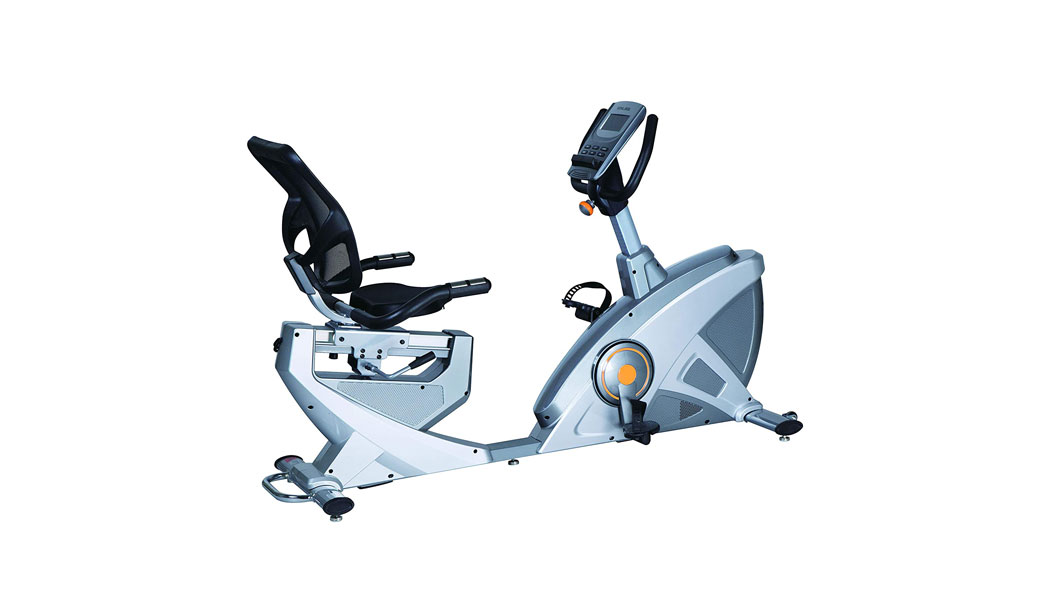 Willing to splurge on an indoor exercise bike? Then check out the Skyland EM-1543 Recumbent Bike. It is a recumbent bike which is more comfortable than upright bikes. The rider can be in a natural reclined body position which reduces body soreness. It can be the best buy for beginners who find spinning bikes challenging at the start. It is well suited for obese or elderly people because it enables users to sit back as they pedal. It is a solid bike having a heavy-duty crank and steel frame that keeps it secure and balanced. It uses a chain drive which requires some maintenance and attention as to not rust. The chain drive and wool pad provide a good range of resistance. This equipment weighs 7 Kg and supports a maximum user weight of 120 kg.
SKYLAND MAGNETIC EXERCISE BIKE, EM-1527
Another popular choice from Skyland. It is well within the budget and a smooth bike. This small exercise Bike works on a magnetic resistance instead of pads or metal, so it needs less maintenance and lasts longer. It features an LCD window display to show the time, speed, distance, calorie count as well as pulse rate. The seat and handlebars are adjustable so you can correctly position yourself for a comfortable ride. It has a dimension of 10 x 29.7 x 22.8 inches which is small enough to slide under the bed store in a closet. Its sturdy steel frame keeps it secure and stable.
JOROTO Belt Drive Indoor Cycling Bike with Magnetic Resistance Exercise Bikes Stationary Bike (Model: X2)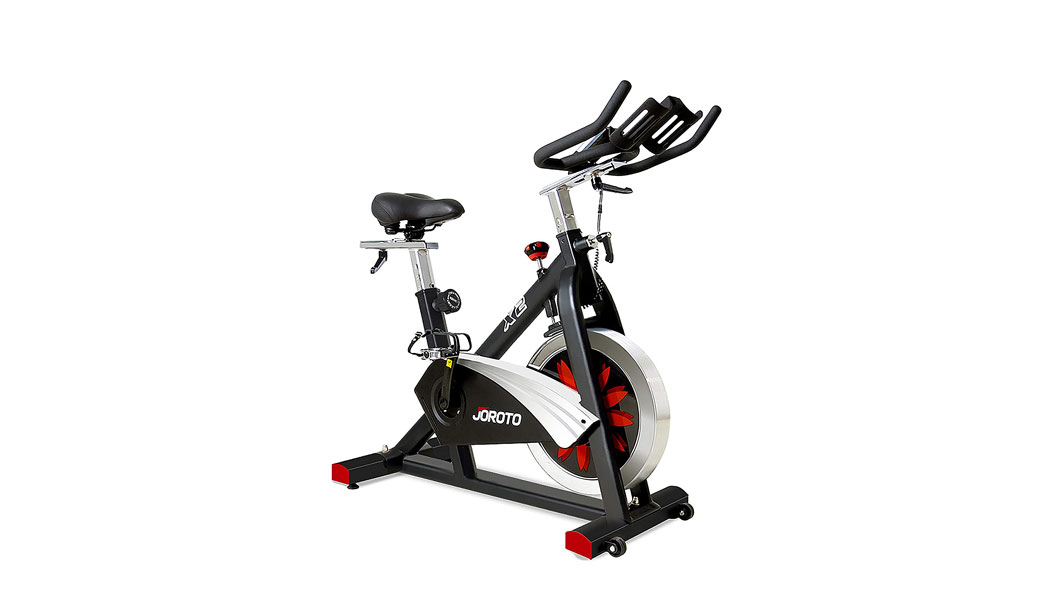 With this indoor cycling bike trainer that comes equipped with magnetic resistance, belt drive and bidirectional flywheel, you can now enjoy home cardio or gym sessions without noisy disturbances. It features a 4-way adjustable handlebar and wide seats along with an emergency stop brake, non-slip, steel toe-caged pedals, and dual transportation wheels for safety, convenience, and portability.
PowerMax Fitness Unisex Adult BX-110SX Exercise Cycle For Home/magnetic X Bike For Weight Loss - Red/White, Compact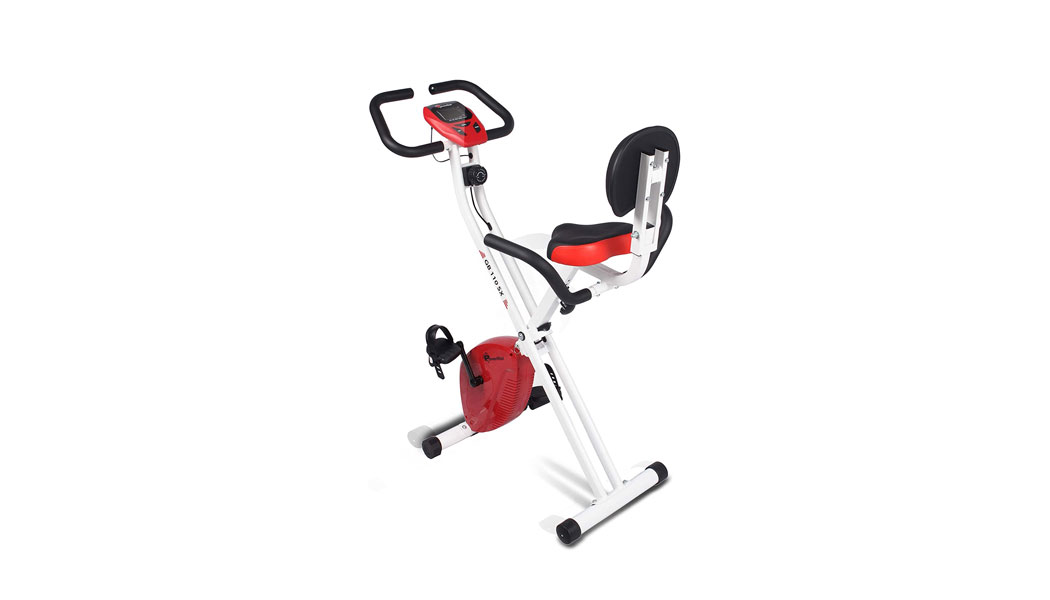 Give yourself a complete cardio workout at home with this space-saving machine that features a 4kg flywheel, manual 8-level training intensity, and an LCD display to show speed, time, distance, hand pulse, and calories burned. It also has a reliable, smooth, silent, and light one-way drive system of magnetic ribbed belt.