Best Handheld Vacuum Cleaners To Keep Your Home Clean And Bright
With increasing amounts of microscopic dust particles, it has become essential for every home to have a good vacuum cleaner. As the one size fits all philosophy doesn't work here, the key question remains as "how to buy the right one?" To guide your buying efforts in the right direction, we've scoured the Internet and handpicked the six best handheld vacuum cleaners available in the UAE. But before you dive into the products, we highly recommend reading the following buying guide and maintenance tips.
Tips to choose vacuum cleaners
Considering the following aspects before buying a vacuum cleaner will help you end up with the right product.
Flooring type: If you've got tile or hardwood flooring, a canister vacuum cleaner would be your best bet. They typically come with various attachments to facilitate different cleaning tasks. If your house has lots of carpeting, particularly in large halls, you should buy an upright vacuum cleaner. In case you've got a combination of both hard floors and carpeting, be sure to check features like suction control and height adjustment. If you need to clean tricky locations such as car interiors, sofa upholstery, etc, you should buy a handheld vacuum cleaner.
Runtime: Runtimes vary drastically from one vacuum cleaner to the other. Some models offer up to 60 minutes for cleaning the entire house thoroughly while some others run for 30 minutes for speedy tidy-ups. Be sure to assess your average requirement.
Cyclonic suction: Vacuum cleaners with multi-cyclonic technology are able to separate dirt and dust particles from the air. It not only helps you clean the house thoroughly but quickly as well.
Corded or cordless: Corded vacuum cleaners not only get tangled sometimes making the cleaning task a difficult one but are difficult to store as well due to the cord's length. Contrarily, cordless products offer easy manoeuvrability and save you from storage hassles.
Tips for maintaining your vacuum cleaner
By keeping your vacuum cleaner in great working condition, you can avoid expensive repairs and ensure it lasts longer. First of all, regularly clean the bags, which collect the dirt, based on how frequently you use it and the amount of dirt it has gathered. Second, clean the filter thoroughly to maintain the product's suction power. Third, inspect the hose regularly and ensure that there're no obstructions to improve your vacuum cleaner's overall efficiency. Finally, never use the appliance with damaged parts as those may lead to severe injuries or hazards.
Tineco Cordless Vacuum Cleaner 2-in-1 Handheld Stick Vacuum
With only 2.87lbs of main body weight, this cordless vacuum cleaner is designed to help you clean almost everything. It comes with a 350W ultra-quiet, powerful motor that offers four times more powerful suction than regular cordless vacuums. Its full-size power brush with LED headlights lets you find and clean dirt easily even from carpets and hard floors. It has a 4-stage fully-sealed filtration system that arrests particles and dust released during cleaning and lets you have fresher, healthier air. Its 2000mAh detachable battery gives you sufficient runtime to perform a thorough cleaning, from floor to ceiling.
Black+Decker 14.4V Lithium-ion Cordless Pivot Dustbuster
This handheld vacuum cleaner comes with a 14.4V lithium-ion battery and a lightweight, compact design. The nozzle can rotate up to 200 degrees, letting you clean seemingly unreachable areas easily. It has a soft brush and extendable and integrated crevice tools to clean car seats, sofa cushions, and other surfaces. The rechargeable battery takes only four hours to charge fully. It also comes with an easy empty feature and a compact design to facilitate convenient storage.
Hoover Gator 10.8V Cordless Handheld Vacuum Cleaner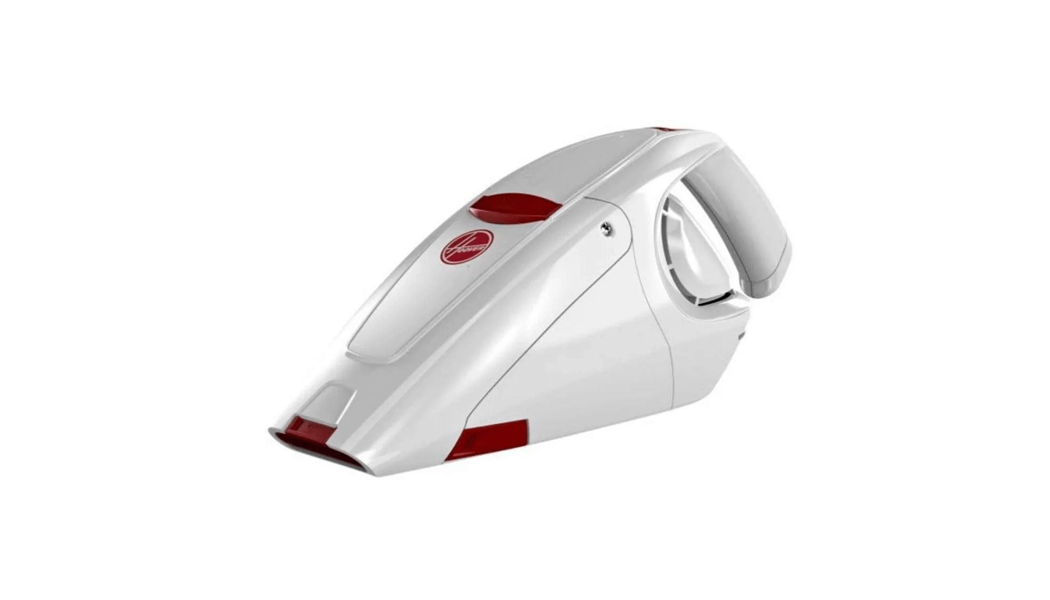 This handheld vacuum cleaner weighs only 1.6 kg and comes with a 100W powerful motor to help you clean the entire home easily with sufficient suction power. Its built-in crevice tool lets you make even those areas dust-free that are impossible to reach using a regular vacuum cleaner. With 13 minutes of runtime, 2-liter capacity and 1-year warranty, this cordless product is the perfect addition to your cleaning tools.
Xiaomi Deerma VC20 5500Pa Handheld Cordless Vacuum Cleaner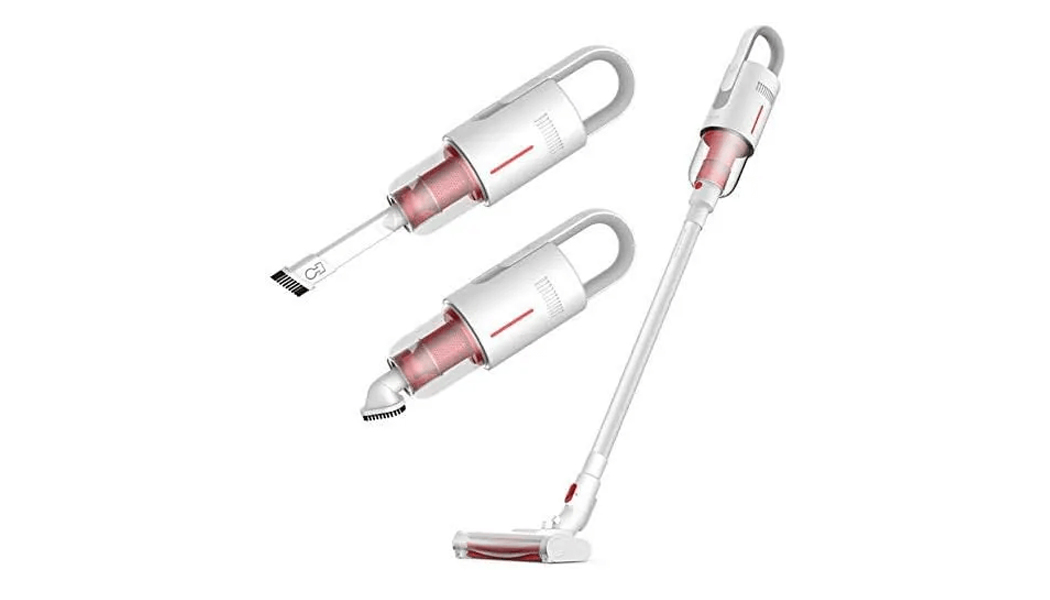 At just 2.69kgs, this handheld cordless vacuum cleaner is easy to maneuver and hold. With a built-in rechargeable battery offering robust endurance and multiple cleaning heads, it lets you clean the entire home at one go. It has anti-winding comb teeth and an independent anti-blocking motor to facilitate easy cleaning of pet and human hair with great suction power. With a capacity of 1liter, you can trap all the dust and allergens with ease.
Bissell Featherweight 2-in-1 Upright Vacuum Cleaner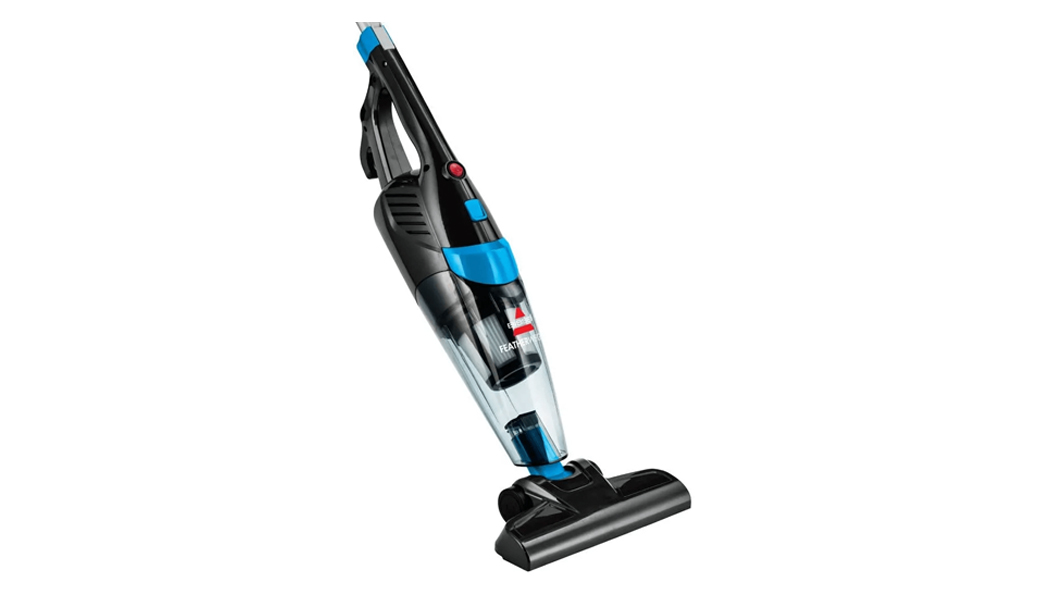 If you're searching for an easily manoeuvrable and lightweight vacuum cleaner, this product weighing only 2kgs is what you need. With its long 5m power cord, you get a bigger action radius to remove cobwebs from overhead fittings. It features advanced Cyclonic Filtration technology to help you collect dirt from every corner of the house with ease. It has a bowl capacity of 0.5l which is sufficient for any household. It has a solid power of 450 watts to help keep the house absolutely free from allergens.
Kenwood Wet & Dry Vacuum Cleaner - White, HV190
The USP of this multipurpose vacuum cleaner is that you can use it to clean both dry and wet areas of your home. The 14.4-volt motor offers a powerful suction mechanism to help you remove both fluids and solid particles. It comes with a washable filter that can be cleaned with a fast rinse to improve the appliance's overall efficiency. With a weight of just 2.16kgs, this product lets you effortlessly remove pet dander, dust mites, pollen, etc to keep your home healthy and spotlessly clean.