Best Daewoo Washing Machines In UAE
Daewoo was founded in 1967 by Kim Woo-Jung. Although, the company was dismantled in 1999 by the Korean government, some of its 20 popular divisions survived that stand as independent companies today. During its years, Daewoo was considered the second largest conglomerate after Hyundai Group.
Daewoo Washing Machine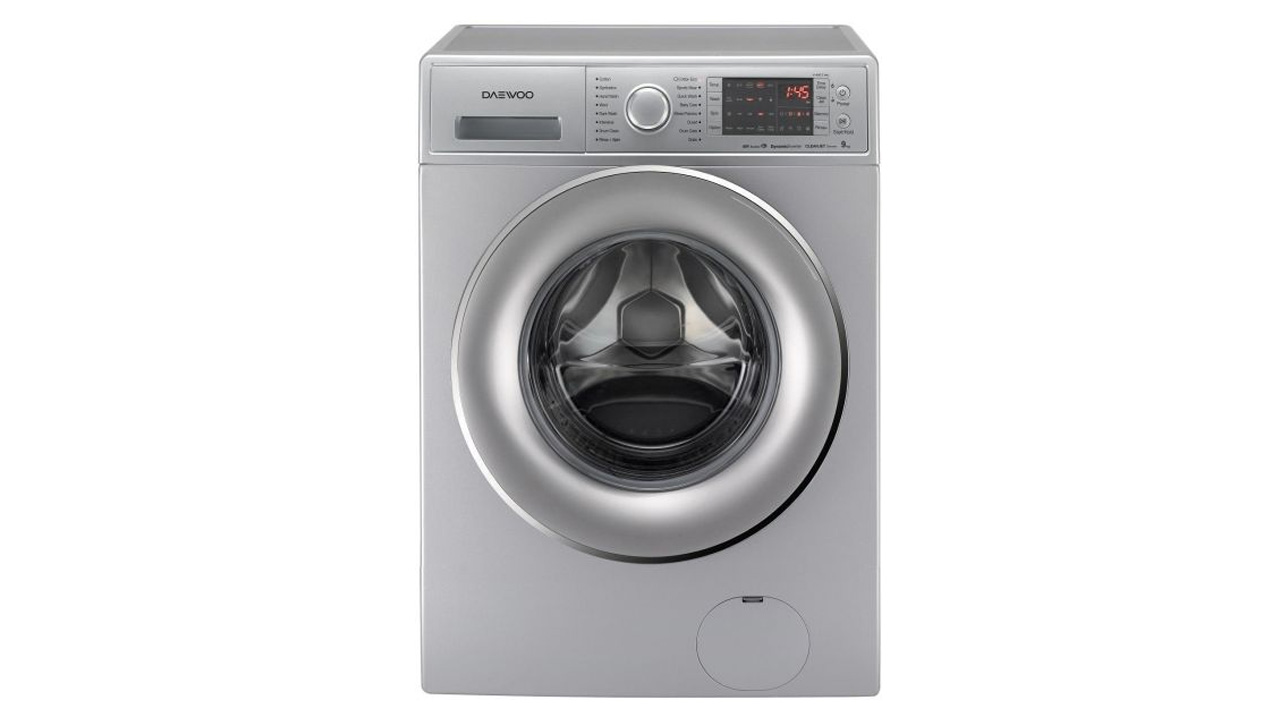 The washing machines from the house of Daewoo are available in a variety of options like front loading, wall mounted, washer dryers, etc. From mini to premium, Daewoo washing machines are available in a variety of options. Some wall mounted models are perfect for washing children's clothes, while some intelligent machines are capable of washing huge loads of clothes of up to 7 kg.
Its LED display, wide door, intelligent washing system and compact size makes its perfect for use and fitting if you have tight space. Intelligently designed with high spinning going up to 1400 RPM makes it ideal for washing the dirtiest clothes with ease. Besides, the machine's capacity is equivalent to a super hand wash thus ensuring the best quality wash.
Being the world's leader in kitchen and home appliances, Daewoo Electronics ensures innovative technologies for a healthier lifestyle. The company's customer-optimized products are best designed for customers.
Each and every washing machine manufactured are perfectly designed and engineered with the most creative technologies. In the past 30 years, Daewoo has been manufacturing and selling washing machines, microwave ovens, refrigerators, vacuum cleaners, home appliances and air conditioners. Today, Daewoo washing machines are supplied to 150 countries and more.
Daewoo 10Kg Front Load Automatic Washing Machine- DWD-ELD1433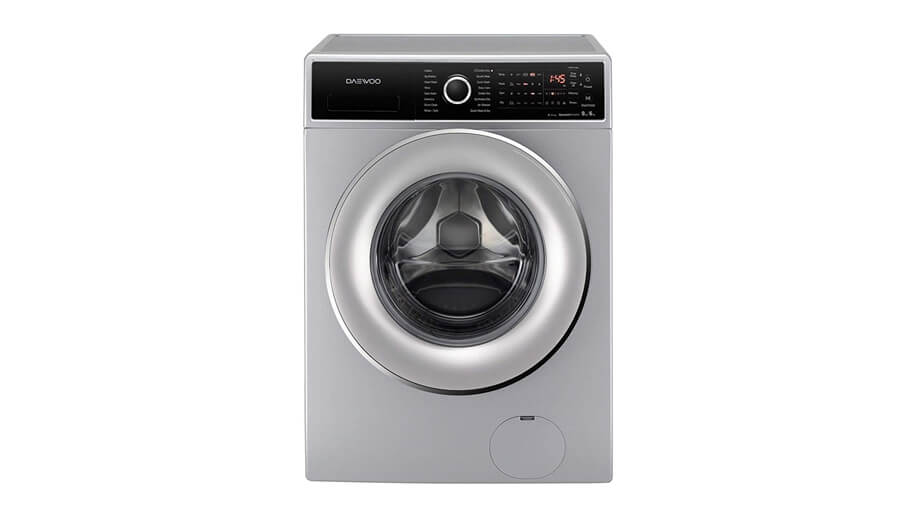 Daewoo DWD-ELD1433 is a fully automatic front-loaded washing machine with impressive washing system. It comes with a capacity of 10 kg, which makes it perfectly suitable for a large family. It has a stylish design, and the silver colour looks impressive and appealing. For faster drying, it has a maximum spin speed of 1400 RPM. An LED display is available in this model for ease of use and convenience. It features Air Bubble Washing System which a quite interesting feature that helps remove stubborn dirt from the laundry. The front load system makes it easy to load and unload the laundry. This washing machine is designed with a digital inverter motor that decreases vibrations and makes less noise.
Daewoo 9Kg Front Load Automatic Washing Machine – DWD-EHD1433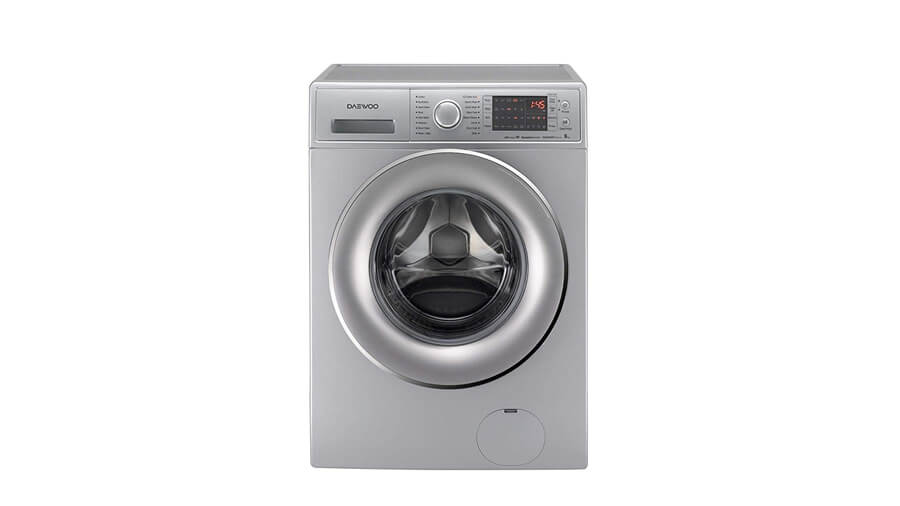 This fully automatic front load washing machine stylish and modern. You get the total capacity of 9 kg with this model and as so it can be used by very large families with 5 or more member. With 16 wash programs, this washing machine is a great deal. For every type of washing job, there is a program and you don't have to guess which program is for what type of garment. They are favourably engineered to work with any type of cloth and keep them safe from wear and tear. All these wash programs and features are easy to use and anybody can use the machine effortlessly. The interior is redesigned by creating a large drum in a normal sized washing machine. This enables you to wash more clothes. It works using the speed of 1400 RPM, which manages to have higher spinning speed and faster drying time.
Daewoo 8.5 Kg Front Load Automatic Washing Machine- DWD-HT1416
One of the best selling washing machine which is suitable for a very large family. This washing machine has an 8.5kg capacity to wash more clothes in one cycle. It is a front load fully automatic washing machine that provides you with excellent washing experience. Its silver finish looks polished and visually appealing. Moreover this washing machine durable and also rust-free. One noteworthy feature is the multiple wash programs. You can set each wash program according to your needs like temperature setting, programs for different types of clothes, quick wash within 15 and 30 minutes etc.
Daewoo 7Kg Front Load Automatic Washing Machine- DWD-FV1041
Daewoo DWD-FV1041 is 7Kg front-loading automatic washing machine which has a spin speed of 1000 rpm and comes with multiple wash programs making it suitable for any type of washing and literally any type of clothing. It weighs 60 kg. This washing machine is a front load machine so you can expect excellent cleaning by consuming less water and power than the top loading machines. Mostly front load machines are expensive but you can get this machine for less than 1000 AED.
Why WOWLYST.COM
When you are opting for a purchase, you are investing money. Therefore, you need to get the maximum result out of your investment. At WOWLYST.COM, you will get a glimpse of the various washing machine models as presented by various brands. Since you get a look at the different brands, their products and prices, it helps you choose the best Daewoo washing machine from here.
The best part is Daewoo washing machines are recognized for their features like LED display, impressive design and simple to use controls. The most popular models of Daewoo washing machines are found on WOWLYST.COM, thus helping you know which one to buy.
You can conveniently compare prices of washing machines in UAE, Dubai. You will find the models from all major online stores at the website. You can easily compare the models as offered by the popular online stores like Jadopado.com, Carrefour, Sharaf DG.com, etc.
Relevance and Other Information of the Brand Daewoo in Dubai, UAE Market
Daewoo washing machines are rated the highest with A+++ rating. Some of the popular models of the company's best washing machine products are presented on the site. The prices typically range from AED 399 to AED 2,399. At WOWLYST.COM, you will find it absolutely easy filter the products as per their price and features. This definitely helps you making the perfect buy.