Best Daewoo Cooking Ranges In UAE
It is one of the best home appliance brands that dominate the UAE market. The brand takes due care of consumers and works hard to deliver the best quality product. The South Korean brand manufactures several home appliances to make your house a home in the real sense.
Daewoo Cooking Range
If you are looking for a cooking range in the UAE, Daewoo is the brand for you. It does not only make the products convenient for use but also ensures reliability. Its cookers come in various dimensions and models with two options that you can choose from. One is gas-run cookers while another one if electric-run ones. Based on the facilities offered in your household, you can choose one.
The cookers have both top and bottom heating options that ensure even cooking. It has a Full Safety feature that allows users to cut the gas supply as soon as they extinguish the flame. This lets people avoid accidents. There are various models of its cookers that are available in the UAE for you and hence you are free to choose the one the best suits your requirements. Some of these models include DGC-660SOS, DGC 558SF etc.
If you are looking for a gas-operated cooking range, DGC 558SF is for you. On the contrary, you can opt for DCR665PT in case you're looking for an electric cooker.
Daewoo 4 Ceramic Hobs Cooker (DCR665PT)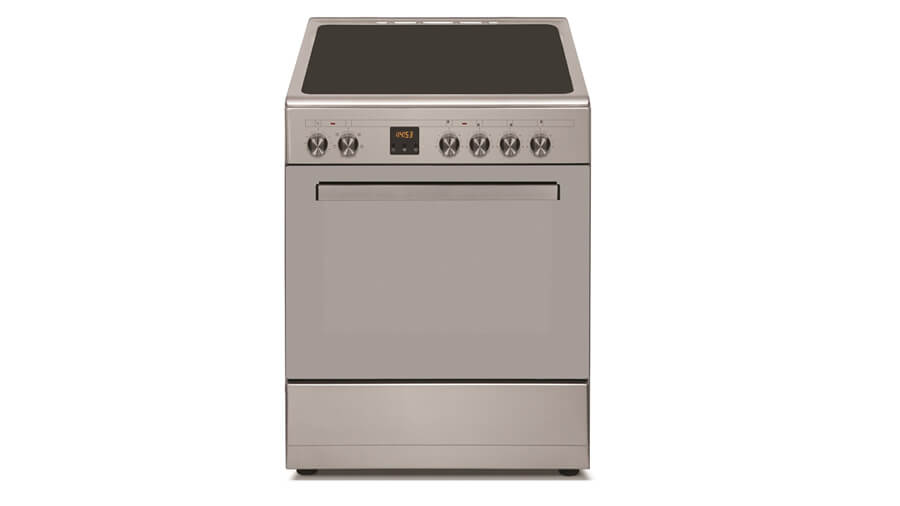 From a brand that you can trust, the Daewoo 4 Ceramic Hobs Cooker (DCR665PT) is truly the cooking assistant of the future. Inspired by technology that seeks to make life endlessly easier for you, the cooker comes fitted with four ceramic hobs that not only acts as an induction panel but also ensures a neat and uniform look for your cooker top. Armed with a yearlong manufacturer's warranty, the product utilises electricity to help you cool your meals in a far more environmentally sensitive way than a gas cooker would. It is built with the smoothest stainless steel and is able to function as a free-standing unit of its own, requiring no installation effort.
Daewoo 5 Ceramic Hob Cooker (DCR-965PT)
For stylish cooking solutions that will help you conserve energy and stay within budget, the Daewoo 5 Ceramic Hob Cooker (DCR-965PT) is the way to go. A neat finish is complemented by the futuristic digital display on the cooker. In addition to the electric oven and the highly efficient electric grill, which take out the use of any other fuel in the kitchen, the cooker assures maximum safety in its functioning. Its five ceramic hobs offer the option of cooking as many as five meals simultaneously. Not only is the cooker incredibly easy to wipe down, but it is also self-cleaning.
Daewoo 5 Gas Burners Cooker (DGC962BF)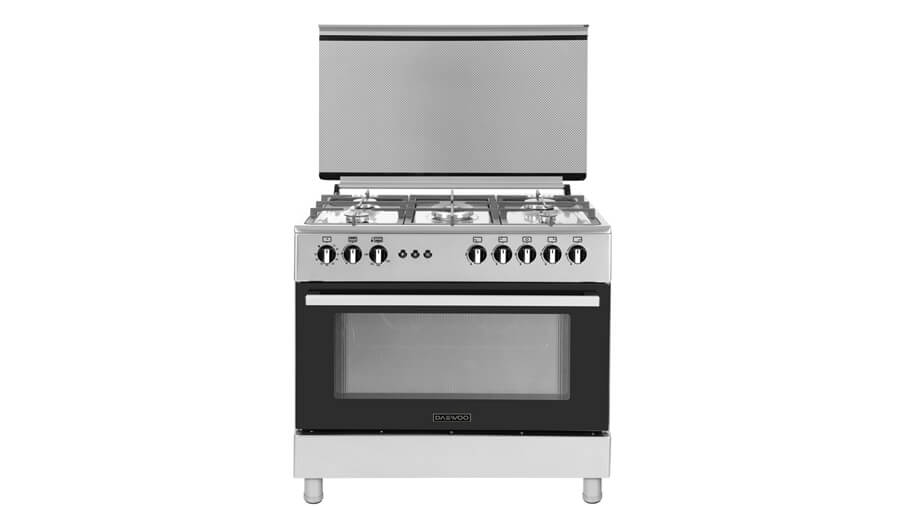 Safe, reliable and compact enough to fit in any kitchen, the Daewoo 5 Gas Burners Cooker (DGC962BF) combines the quickness of gas cooking with the efficiency of an electric-run oven in a magical cooking appliance. Armed with full safety features and an auto-ignition system, the cooker comes with knobs allowing full control over the intensity of fuel used. The two glass oven doors open into a space fit for barbecues and big meals and is even fitted with a turnspit. A steel handle ensures safety while opening the doors, even when it is fully heated. The stainless steel front panel is easy to clean and goes with every kind of decor.
Daewoo 4 Gas Burners Cooker (DGC668CSF)
This is a cooker which will invariably help you with all the heavy-duty cooking you can think of. The Daewoo 4 Gas Burners Cooker (DGC668CSF) comes with an oven capacity of an astounding 60 litres — if that's not inspiration enough to cook big meals, we don't know what is! The gas burners, one of which is a triple-ring one, are auto-ignition and come with full safety features, including knob control of flame intensity. The pans are supported by cast iron bases. The oven allows for closed-door grilling and is armed with a mechanical timer, thanks to which your food will never overcook. The cooker even comes with its own oven lamp and barbecue rotisserie.
Why WOWLYST.COM?
Based on your requirements, you may have some options in mind that you may want to go through. WOWLYST.COM is a platform that is the best to guide you in this respect. The website lists down different models of different products from different brand available for sale on different leading online retailers such as Lulu Webstore, Carrefour, Sharaf DG etc. Likewise, you can compare the features of all the possible option of cooking ranges at the same place. The site also provides the prices of the products there.
As a result, you can figure out how Daewoo is better than other competing brands in the UAE. You can also compare the price of your favorite model on different websites and choose the site that offers it at a minimum price.
The Relevance and Other Information of Daewoo in Dubai, UAE Market
It has been ruling the UAE market for a long time and it continues to do so. The main reason behind the brand is so much preferred among the public is its quality service and trustworthiness that it has gained in term of serving consumers. A few top models of cooking range by this brand in the UAE region are DGC-660SOS, DGC 558SF.