THE BEST SPORTS HEADPHONES IN THE UAE TO AMP UP YOUR WORKOUT MOTIVATION
Drive your motivation ahead with sports based headphones that won't break down, no matter how tough and intense your workouts will be. We have lined up the best headphones that are available in Dubai.
Looking for a great sports headphone that allows you to listen to your favourite music without wires while you are pumping energy non-stop? It's a fact that finding a good sports headphone is as much strenuous as running a few miles. Worry not; we are here to save you from that 'exercise' as we have segregated the best of sports headphones of various brands available. All you have to do is to make the best 'healthy' choice.
Powerbeats High-Performance Wireless Earphones - Apple H1 Headphone Chip, Class 1 Bluetooth, 15 Hours Of Listening Time, Sweat Resistant Earbuds – Red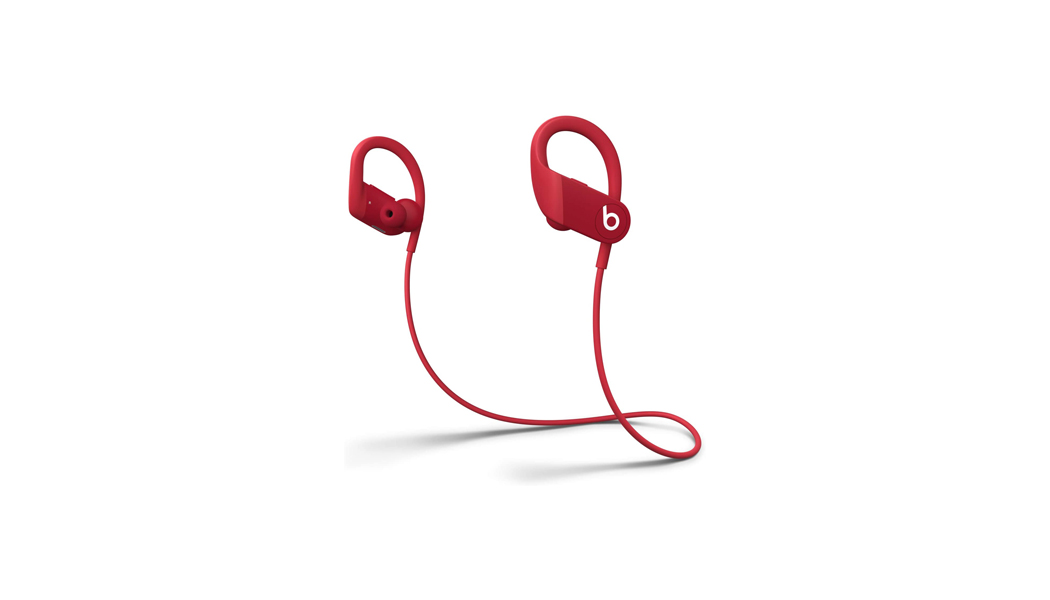 If you're looking for high-performance wireless earphones compatible with Android and iOS devices, you have found the right solution. Designed to keep you moving with its Apple H1 headphone chip, the Powerbeats earphones are sweat- and water-resistant, adjustable, and come with ear hooks offering a secure fit for optimum stability and comfort. To deliver wireless workout freedom, these earphones let you use Apple's W1 Chip and Wireless Connect through Class 1 Bluetooth. You can now enjoy long sessions of your workout or favorite sports with the Powerbeats earphones as they give you up to 12 hours of battery life. And with Fast Fuel, you'll just need a 5-minute charge to keep the device powered up for an hour of playback when it has low battery.
Powerbeats Pro Totally Wireless Earphones – Cloud Pink
If you love intense workouts for hours, run in marathons, or just want to jog with your favorite playlist playing in your ears, these sweat- and water-resistant wireless earphones from Beats are what you need. The lightweight earbuds of Powerbeats Pro feature secure-fit and adjustable ear hooks for comfort and stability. The Powerbeats Pro delivers superior performance with up to 9 hours of listening time (over 24 hours when using the charging case). These earphones are Android- and iOS-compatible, and come with volume and track controls on both earbuds along with auto play/pause and voice capability. When the battery is low, you can utilise Fast Fuel charging to get 1.5 hours of playback with just a 5-minute charge.
Huawei - 2452499 AM61 Sport Bluetooth Headphones Lite – Black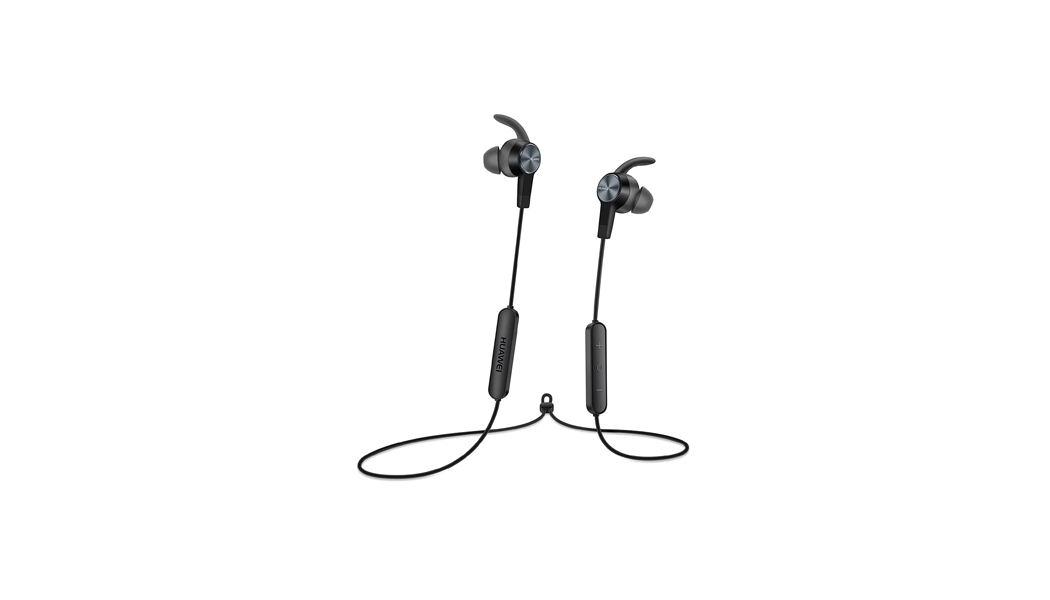 Enjoy your workout or sports sessions with high-quality music for company and even answer calls on the move with these lightweight, completely wireless, noise-cancelling, and IPX5-certified sweat- and water-resistant Huawei AM61 headphones. These headphones support Bluetooth 4.1 and are compatible with mainstream Bluetooth devices, thus letting you quickly connect them to your smartphone to enjoy music and take calls. Thanks to the 11 mm large drivers, you'll get superior quality audio with deep bass and minimal distortion. By adopting micron-level composite vibrating diaphragm, these headphones boost transient response and decrease sound distortions to deliver music with higher definition and fidelity. The powerful battery of Huawei AM61 takes less than 2 hours to be charged up and provides you with 11 hours of music playback (at the maximum) to give you company.
Bose SoundSport, Wireless Earbuds,Sweatproof Bluetooth Headphones for Running and Sports), Black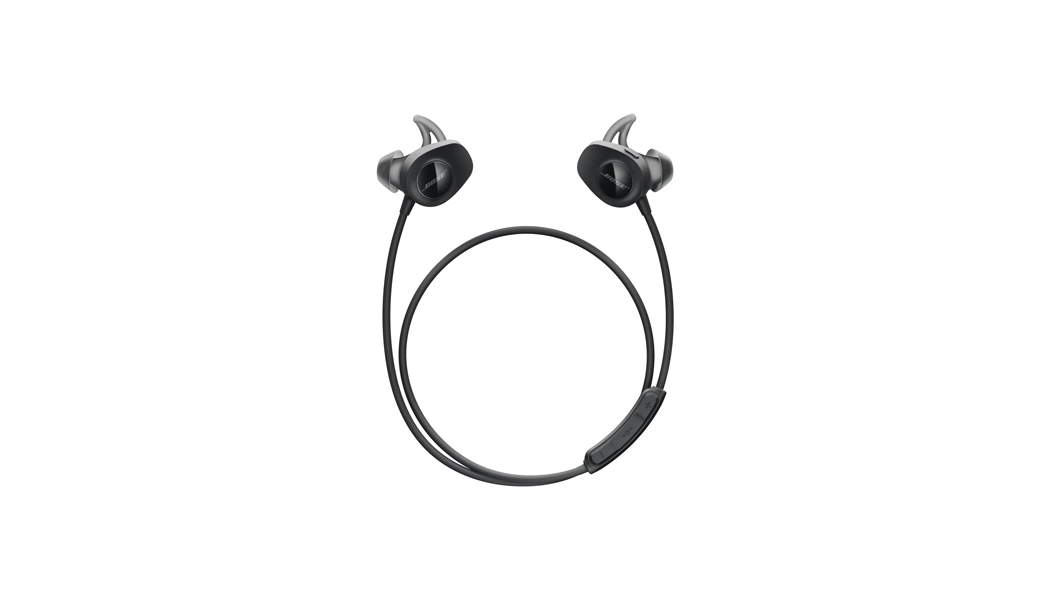 When you plan to push your workout to the next level, you need to focus on performance. And superior performance is what Bose SoundSport wireless headphones deliver. Thanks to Bose active EQ and StayHear+ tips, these headphones give you a top-notch, volume optimised audio experience with stability and comfort. By using Bluetooth and NFC pairing, you can connect these sweat- and weather-resistant headphones to your device easily. To skip tracks, take calls, and control volume, you can use the inline mic and remote. Switching between multiple devices is made a cakewalk with the Bose Connect app. The lithium-ion battery of these headphones takes 2 hours to charge and delivers 6 hours of performance per charge
Jabra Elite Active 75t Earbuds – Active Noise Cancelling True Wireless Sports Earphones with Long Battery Life for Calls and Music – Gray
These ergonomically designed headphones give you a secure fit and feature IP57 rating, which means they're fully sweatproof and waterproof, thereby letting you focus on your workout completely. You can use the Sound+ app to activate ANC (active noise cancellation) and enjoy your music or utilize Jabra MyControls and programmable buttons for the real world with HearThrough. To personalise your audio based on your hearing profile, you can use the Jabra MySound feature. These earphones give you 7.5 hours of battery life per charge. For emergencies, you can get up to 1 hour of battery life with just 15 minutes of rapid charge in the charging case. For worry-free use, you have a 2-year warranty for Jabra Elite Active 75t though registration is required for it.
JBL Endurance DIVE - Waterproof Wireless In-Ear Sport Headphones with MP3 Player - Red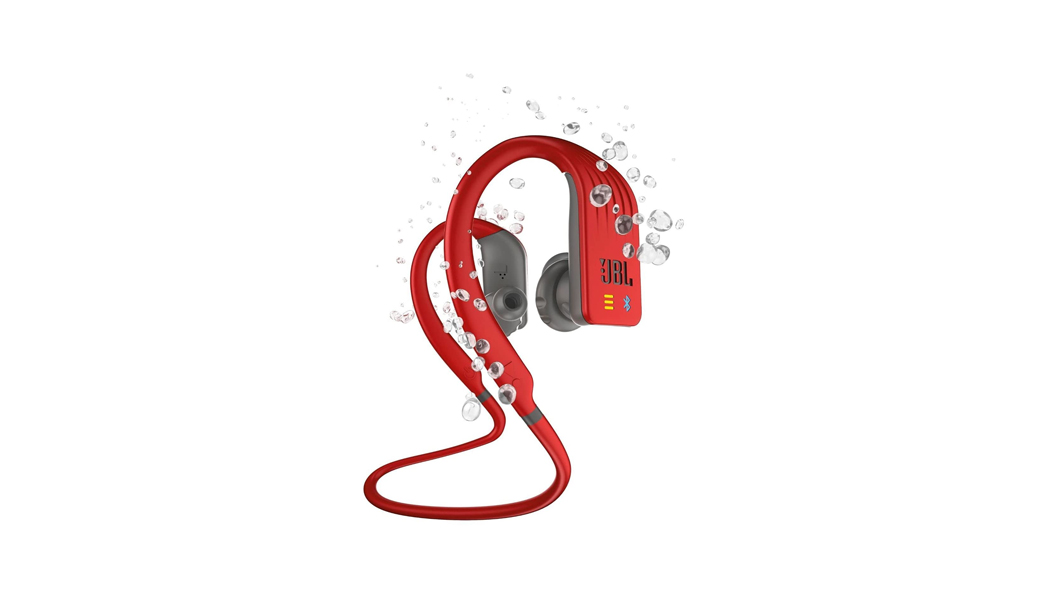 The JBL Endurance DIVE wireless headphones are made of a sweatproof material and designed to last long in all weather conditions. They come with the IPX7 waterproof rating and TwistLock and FlexSoft technologies to deliver stability and comfort during your workout. When you take off or put on these headphones, their secure and flexible ear hook design automatically turns the power off/on. With 1GB of onboard memory, you can easily store over 200 music tracks and access them directly from your headphones. With these Bluetooth wireless headphones, you can forget messy wires interfering with your workouts while streaming high-quality music. They even let you take hands-free calls without stopping your workouts. Thanks to the user-friendly touch controls of the JBL Endurance DIVE, managing your calls and music with a simple touch has been made quite convenient.
Fitbit Unisex Flyer Wireless Headphones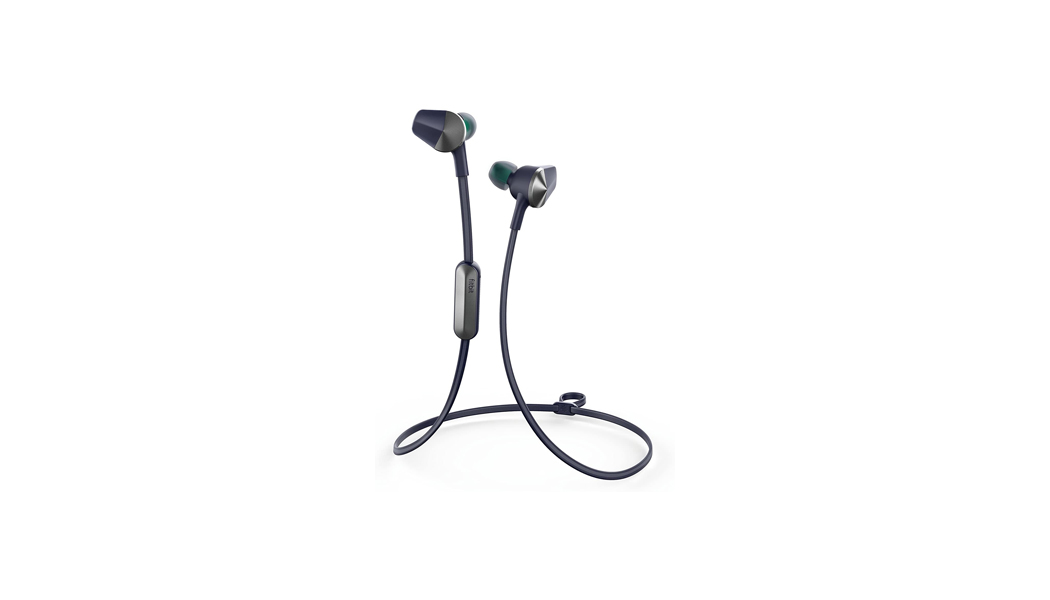 Ergonomically crafted and designed to deliver powerful bass, crisp audio, and dynamic range, the Fitbit Flyer provides you with a sound that's optimized for your workouts and other athletic activities. In addition to giving you a comfortable and secure fit, these headphones feature interchangeable wings, fins, and tips to let you enjoy the perfect fit for confidence and freedom to handle even the toughest of workouts. Thanks to their protective hydrophobic nano-coating, these sweatproof headphones are designed to last long. You can connect them easily to Bluetooth-enabled devices. You'll get up to 6 hours of playtime per charge and 1 hour of playtime with a quick charge when the battery is low.