Get Smarter With The Best Smartwatches You Can Buy in the UAE
Gone are the days when smartwatches used to be just another 'hi-tech way' to get incoming notifications on your wrist. Nowadays, smartwatches are treated as standalone devices which have the capability to combine almost everything in one: a fitness tracker, a timekeeper, a wallet and even a phone.
But, selecting the right smartwatch to fit your need can be quite challenging. You need a device which ticks all the right boxes for your lifestyle. Here are some of the things to consider when choosing a smartwatch –
Things to consider when choosing smartwatches
Compatibility – Your smartwatch should be compatible with your handset. A smartwatch that cannot pair with your phone will be unable to collect your day-to-day insights and won't keep you updated with your stats, calls or messages.
Brand – Smartwatches use sophisticated technology to calculate certain stats such as calorie burn, heart rate, oxygen levels etc. To get the correct readings you need a watch that is able to give you accurate readings. So, for obvious reasons, it is better to stick to popular brands in smartwatches rather than go for non-branded or duplicate watches.
Features – Picking a smartwatch becomes easier if you have a clear idea of what you are looking for. Make a list of all the features you want in your device and look for a model which meets your requirements. Make note of which features are a must-have and what you can compromise with if necessary. This will  narrow down your search. Some key features to consider include app compatibility, heart rate monitoring, sleep tracking and water resistance.
Design – Smartwatches are available in a plethora of beautiful designs. Dials may be round or in geometric shapes, bands come in many colours and patterns and even the smartwatch body is available in many colour variants. Pick a design and colour that you feel suits you best and one you would love to flaunt on your wrist.
Battery life – Battery life is very important when picking a smartwatch. After all, you don't want to have to charge your watch every day. Although most smartwatches are not renowned for their battery life you can still find a few brands or models which offer at least 5 days of battery life, if not more. So, check out the specs of the smartwatches you are considering and read up on user reviews too to check which model gives you the best battery life.
Warranty – Check the warranty of your smartwatch. Repairs and replacements can cost quite a bit and it helps to have a smartwatch with a good warranty.
Budget – This is an important consideration as not everybody would want to spend a lot on a smartwatch. Fix a budget and choose a model which suits your budget.
How to use your smartwatch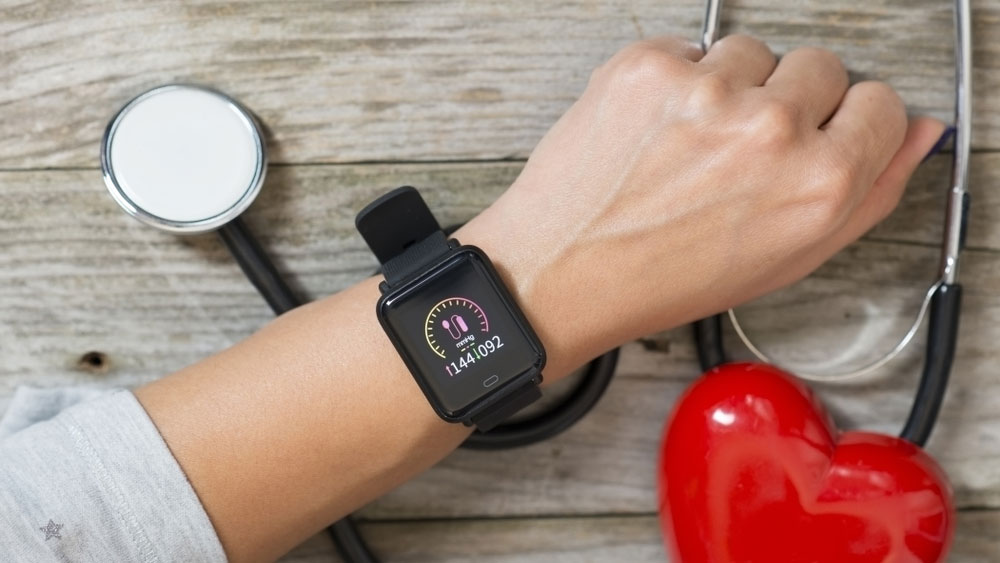 The first step to using your smartwatch is to connect your device to the charger and charge up the battery fully. Download the corresponding app to your phone so you can pair your phone to your watch. Switch on the Bluetooth on your phone and connect both devices. Sign in to the app. Check the settings and enable notifications, messages and any other alerts you may want to receive. Sync your calendar if you want. Most smartwatches have customise-able watch faces. Check if your model can be customised and select a watch face of your choice. Once the pairing, syncing and customisation are complete your smartwatch is ready to use.
How to care for your smartwatch
Taking care of your smartwatch is quite simple. Smartwatches can get sweaty, filthy and discoloured just the same as any other watch. To make it clean and sparkling again wipe it down with a microfiber cloth. If the band is made of rubber or silicone, it can be wiped clean using a damp cloth. For a fabric strap, you may have to scrub out the grime with a soft brush and then wipe it with a damp cloth. Avoid using household cleaners to clean your smartwatch. If you are concerned about germs, wipe your watch with rubbing alcohol.
Are you looking for a smartwatch that is trendy and offers great performance? We are more than happy to help you out with the most comprehensive list of smartwatches that promises immaculate performance and awe-inspiring designs.
Apple Watch Series 6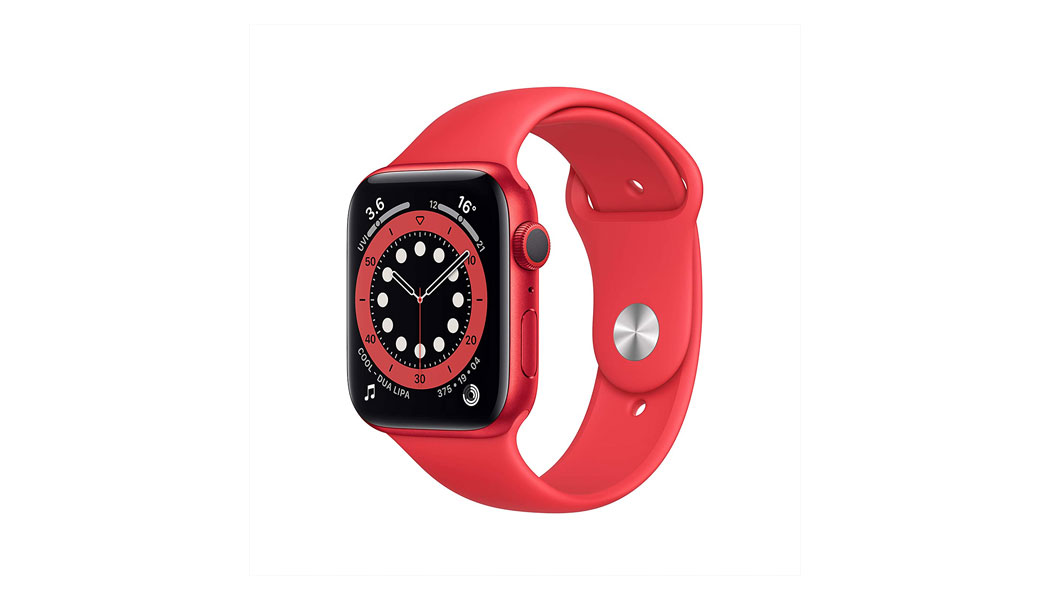 The Apple Watch Series 6 is a great device for monitoring your health while at the same time keeping track of your calls and messages on the go. This GPS enabled models pairs with your phone so you can receive calls and reply to texts from the smartwatch. The smartwatch comes with apps to measure blood oxygen, take an ECG and track your sleep so you can live healthier each day. Additionally, you get interchangeable bands, a 2.5x brighter Always-On Retina display, and enhanced support and accidental coverage.
Samsung SM-R820N 44 mm Galaxy Watch Active 2
This stylish looking device can be your 24/7 wellness partner. This smartwatch tracks movements, blood pressure, heart rate and also takes ECGs to keep a complete record of your health. The sleep tracker feature gives you insight for better sleep. The Galaxy Watch Active 2 is lightweight and has a variety of faces, bands and finishes so you can customise it to your liking.
SAMSUNG Galaxy Watch 3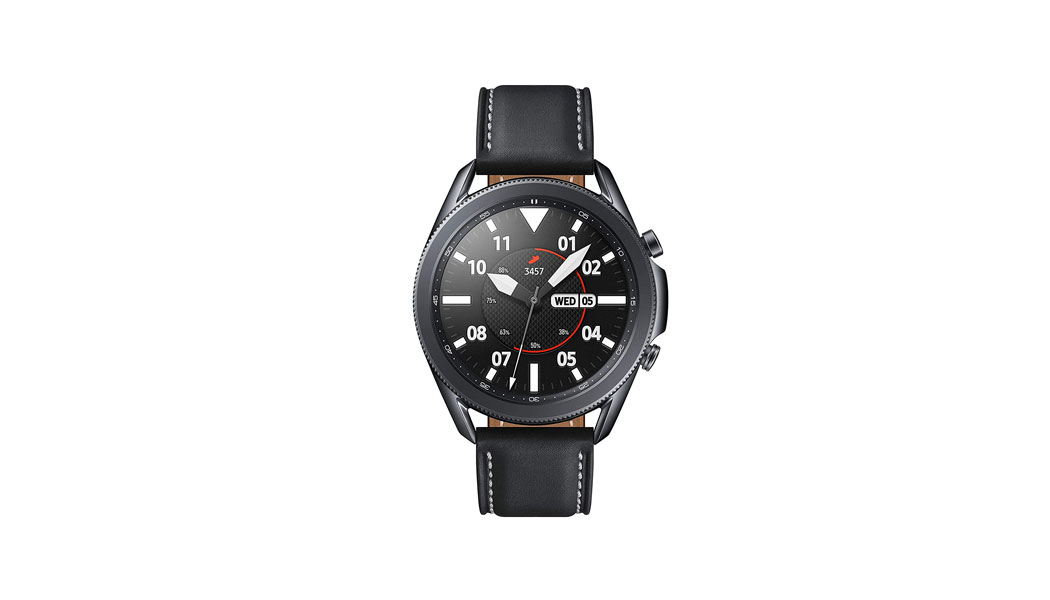 The Samsung Galaxy Watch 3 switches from work to workout instantly. The smartwatch comes with features for ECG reading, blood pressure monitoring, oxygen measurement, fall detection, home-based workouts, coaching, running, sleep score and much more. The watch is designed with rotating bezels and a variety of watch faces to choose from so you can get your signature Galaxy Watch 3 look.
Samsung Gear Fit2 Pro
Samsung Gear Fit2 Pro gives you an accurate performance review and tracks your daily calorie burn using continuous heart monitoring. This smartwatch is water resistant for up to 50 metres so you can swim or shower while wearing your watch. It enables music storage on Gear Fit2 Pro so you can listen to your favourite tracks during your daily activities. You can also record your daily nutrition using the MyFitness Pal app with this phone.
HUAWEI Watch GT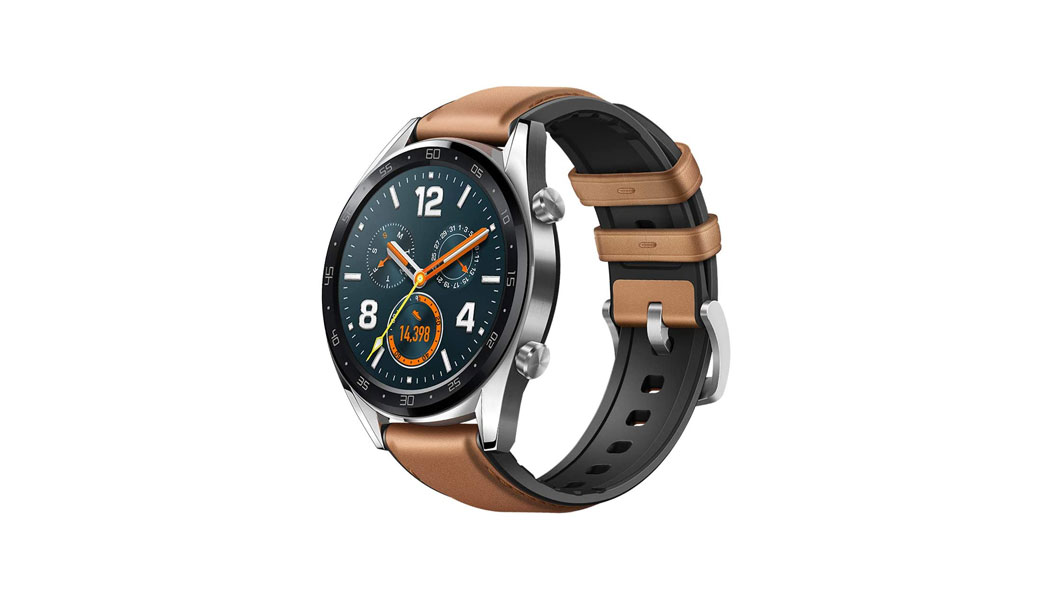 The HUAWEI Watch GT is a vibrant and slim looking watch packed with plenty of features. It has 24/7 heart rate monitoring technology for efficient and real-time heartrate measurement. The GPS is supported by 3 Satellite Positioning Systems for precise location tracking. The watch comes with in-built courses to provide guidance training for swimming and running. It also has a barometer, compass and altitude tool which is useful for hikers. The one area where HUAWEI Watch GT scores the most is the battery life which lasts for almost 2 weeks.