CAPTURE MEMORABLE MOMENTS WITH THE BEST CAMCORDERS YOU CAN BUY IN THE UAE
Though several smartphones today let you click amazing photos and shoot videos easily, nothing beats the depth, clarity, and precise details captured by a quality camcorder. Whether you want to click a few shots for your social media profile, shoot your first video like a pro, or just take your photography skills to the next level, you simply can't do without a camcorder. However, with a lot of variety available in the market these days, deciding which camcorder to buy can be intimidating. Starting from short-listing a company and the different models it markets to the parts of a camera and other technical details, a lot needs to be considered before buying a camcorder. But there's no need to fret and fume as we'll help you find the right camera.
If you're ready to bring home a camcorder that offers the best quality, here are our top choices for you to buy in the UAE.
Sony FDR-AX700 4K HDR Camcorder (FDRAX700/B)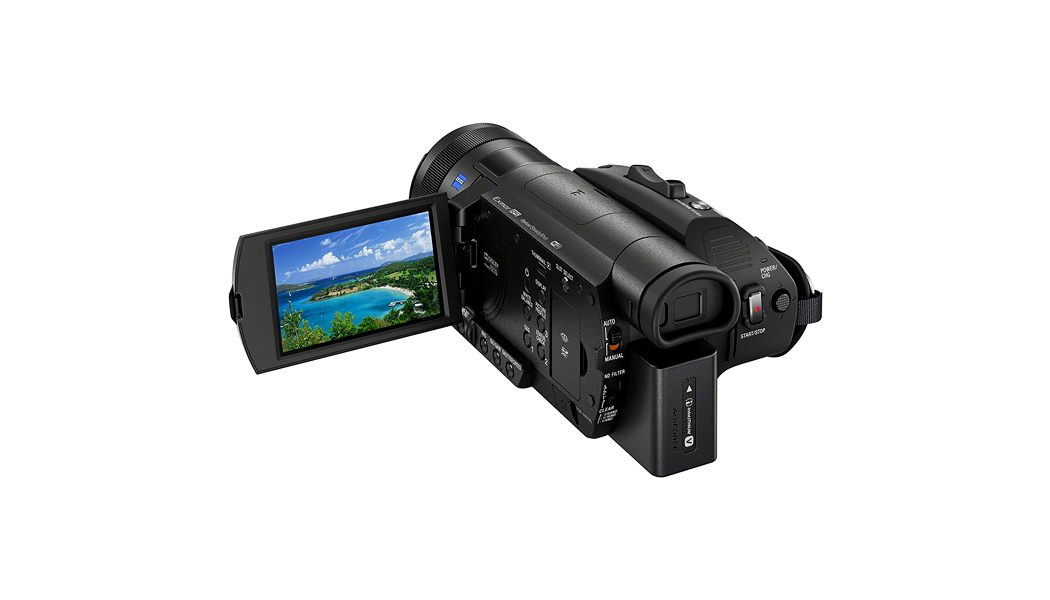 The Sony FDR-AX700 is small but packs the optimum power to deliver the beauty and depth of 4K HDR. To help you track and capture fast-moving objects, it comes equipped with a precise and high-speed AF system, which has 273 phase-detection autofocus points. Since this camcorder features Hybrid Log-Gamma (HLG) recording, you won't need extra processing. For razor-sharp images, FDR-AX700 has a fast hybrid autofocus (AF) function. Using its LCD touch panel and high-resolution electronic viewfinder, you can monitor your shots in perfect detail to achieve the desired results.
Canon XA40 Professional UHD 4K Camcorder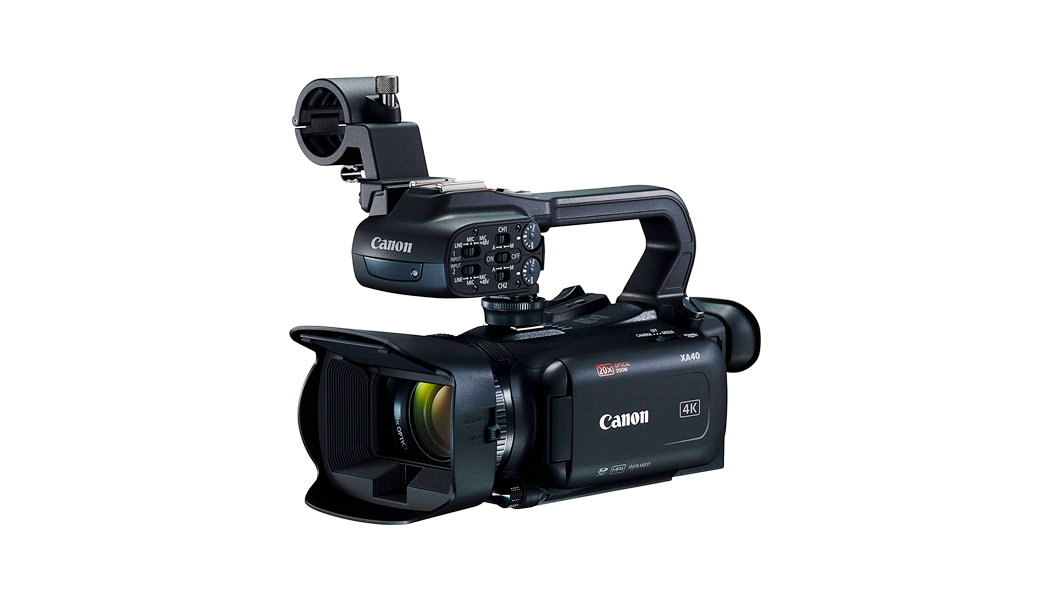 If you're seeking an ultra-compact and lightweight professional camcorder that delivers full HD picture quality, the Canon XA40 is just what you need. It features a 4K UHD CMOS sensor together with DIGIC DV6 processor and has two SD card slots and MP4 recording facilities. To help you capture details in the dark, it comes equipped with an infrared recording function. This camcorder also lets you capture slow-motion shots and time-lapse videos. Since it has a 20x 4K zoom lens with a wide-angle range, it raises the bar for high zoom magnification together with high-definition images.
SONY FDR-AX53
FDR-AX53 is the most advanced compact 4k camcorder to hit the stores from the house of Sony, arguably the King of camcorders. In addition to shooting at 4 times the resolution of HD this model has Sony's best balanced optical steady shot (boss) image stabilization. This camcorder, although a consumer model has many high-end features, such as a premium Carl Zeiss Vario-Sonnar T lens f2.0-3.8 (20x optical and 30x extended zoom) and shoots at 4k ultra HD. It also has an excellent 1.55 million dot OLED EVF Viewfinder for shooting outdoors. The camcorder has an extremely efficient recording codec XAVC-S 4K which records at the highest bitrate in 4K of any Sony consumer camcorder (100Mbps). The camcorder has a nice manual focus ring that can also be used for other manual functions. The camcorder does have an internal Dolby 5.1 surround sound microphone (with enhanced audio control), and Linear PCM audio quality. The AX53 also includes an External Microphone Jack and Headphone Jack. Thanks to a relatively compact design, strong internal hardware, and the highest shooting resolution one can think of, Sony FDR-AX53 easily secures the top position among the best camcorders and is a perfect buy for the camera lover in you.
CANON LEGRIA HF R806 DIGITAL CAMCORDER
Easy to use and featuring a super Baby Mode, the Canon LEGRIA HF R806 Digital Camcorder is packed with powerful technologies and a big 57x advanced zoom that provide best-in-class results. This Canon camcorder features an extended life battery that allows you to shoot in comfort for longer. Furthermore, this camcorder can record excellent Full HD quality movies that will make you relive your best memories. This camcorder features an intelligent Image Stabilizer that delivers rock steady results. This Canon camcorder is equipped with DIGIC DV4 imaging processor that joins hands with a Full HD CMOS sensor to give you excellent color reproduction and superb image quality even in low light areas. Furthermore, this camcorder features a Highlight Priority mode that uses backlight correction to automatically bring out the detail in all parts of the image, thereby produces natural looking videos that take your breath away. The Audio Scene Select feature selects automatically optimizes audio settings from 5 scene modes to match the scene you are shooting. This Canon LIGERIA camcorder has a slow motion recording feature that cuts speed by 1/2x for a dramatic twist in your footages. Moreover, the fast motion feature speeds things up, by up to 1200x. For more fun effects, you can flexibly change speed between 1x, 5x, and 2x speeds. Furthermore, the touch decoration feature lets you add creative stamps and handwritten messages in the footage. This camcorder features an advanced baby mode that allows you to create fun albums for up to three children. It automatically saves the footage to your selected album. Furthermore, its 3inch LCD touchscreen gives you simple and intuitive fingertip control of playback functions and shooting.
Sony HDR-CX405 Handycam with Exmor R CMOS Camcorder
Sony HDR-CX405 Handycam is a handheld video recorder that uses BIONZ X image processor to give you vivid and lifelike images. The camcorder allows you video recording in both AVCHD and MP4 formats to give you high quality videos which can also be transferred and shared easily. The Sony HDR-CX405 Handycam features ExmorR CMOS sensor which relocates photodiodes to maximize the light gathering per pixel area to give you excellent shots in low light conditions. A Carl Zeiss Vario-Sonnar T lens allows high-quality 29.88mm wide angle shots. The inbuilt Face Detection technology can recognize up to eight different faces and adjust flash, focus, white balance and exposure accordingly to give crisp and well-lit images of every individual. A Picture Effects feature brings in a new level of expression by allowing you to enhance and emphasise chosen aspects of a photo.  You can choose from among 7 different photo effects to find which one you like best.