Best Lenovo Tablets In UAE
Join the Crowd and Get the Latest Version of Lenovo Tablet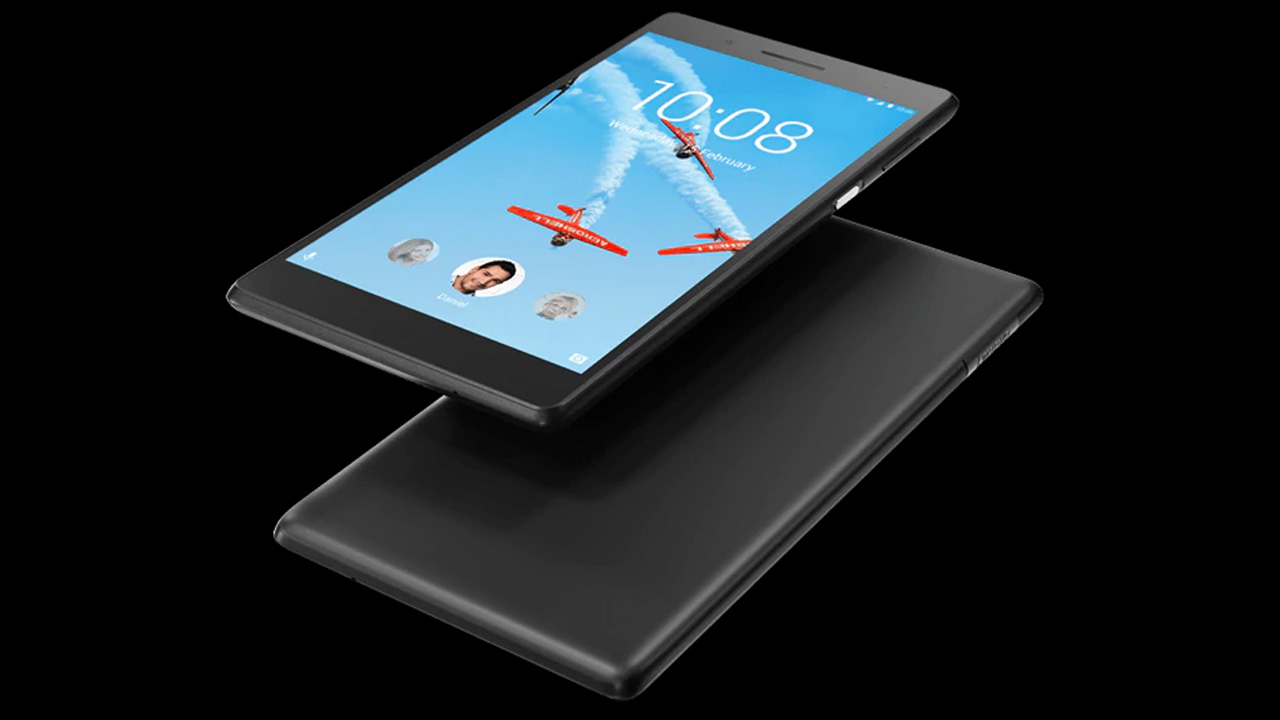 Lenovo is one of the popular brands in the world of PCs because of its products' excellent features and pocket-friendly prices. Lenovo commands one of the largest shares of the tablet market. Increased investment in research and innovations has ensured continuous improvement of Lenovo tablet features and hence offering the best experience entertainment and functionality. Lenovo tablet has continued with its unique features that are custom made to meet many of the consumer needs. Sleek design, great functionality and durability continue to hook many to Lenovo tablet. Lenovo tablets in UAE is popular in market because of the great service it provides. If you wish to own a tablet then Lenovo should be one of your great choice.
Great Functionality
The latest version of Lenovo tablet provides you with perfect features that offers the best experience with a tablet. The most important features you need from a tablet are available in Lenovo. Notable features include a display of 12.00-inch, Intel Core processor, 16GB, Wi-Fi enabled, Windows 10 operating system, high resolution camera, battery capacity of 8500mAh and so on. There are other quality Lenovo tablet that are powered by Android system. Other notable quality features include inbuilt Bluetooth speakers, front and rear cameras and 4Gand 3G network enabled. These features provide Lenovo tablet with the requisite power tools enough to give you the great experience of entertainment, communication and an opportunity to get access to every corner of the globe through internet. Most popular Lenovo tablets in Dubai, the UAE include Tab 3 8plus, Tab 3 730X, Yoga 3 8inch, Tab 3Essential, Tab 2 A10-70, Tab 2 A7-30, Tab 3 A8 and many more. It is your decision to make a selection in which Lenovo tablet is custom made for you. The many version that are out there possess different functionality and designs what matters is your tastes and preferences and the purpose in which you want to own a tablet. Whether for prestige or for practical use all those factors have been catered for in the many versions of Lenovo tablets.
Lenovo Yoga Tab 3 YT3-X50M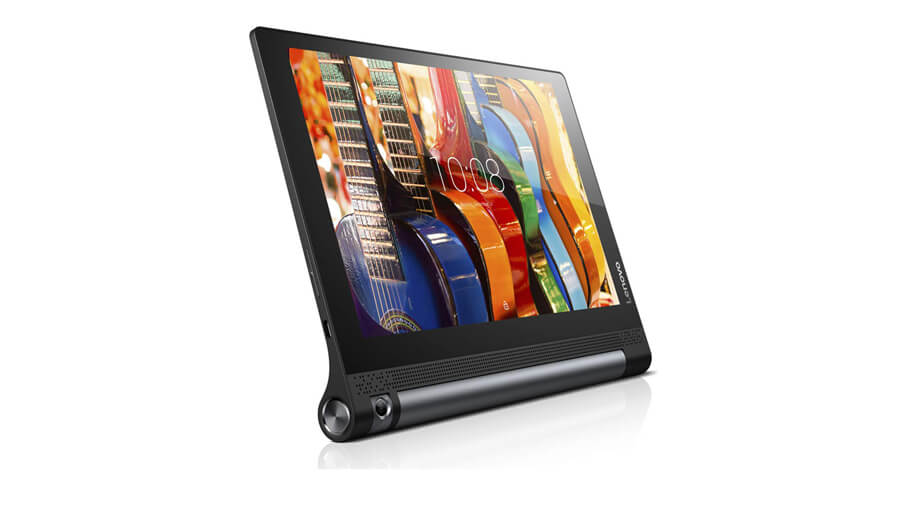 The Lenovo Yoga Tab 3 is a mid-go tablet. It includes a 10-inch IPS LCD display at 1280 x 800-pixel resolution. There is a rotatable 8MP camera that takes sharp photographs and forwards viewing speakers that give rich and clear sound. They highlight Dolby Atmos technology, and in addition a preloaded Dolby application for enhancing the music, motion pictures and diversions sound. The Atmos system intends to imitate the way solid goes, in actuality, regardless of whether you're utilizing earphones or speakers, and it functions admirably. The device is powered by a 1.3GHz Quad Core processor along with a 2GB RAM. With a 16GB onboard memory, you can keep all your media and files. It features the cutting edge AnyPen technology that allows you to use anything as a stylus expect something made of pure plastic. This means you can have a tablet with a stylus even without a stylus. The gadget has 8400 mAh battery that gives you up to 18 hours of usage time on a single charge.
Lenovo Tab 10 TB-X103F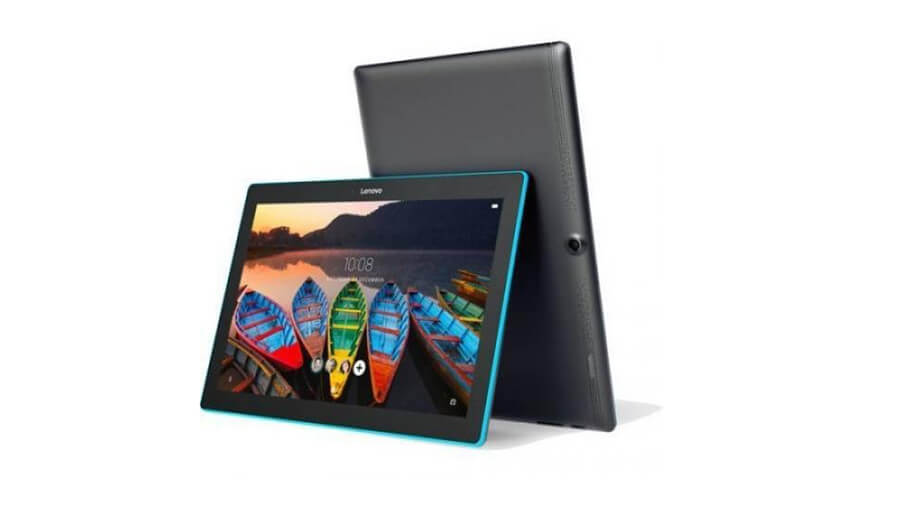 An affordable tablet that has impressive specs. The Lenovo Tab 10 TB-X103F Tablet features a 10.1-inch IPS multi-touch display delivering a vibrant visual experience. It has a display resolution of 1280 x 800. The device is powered by a Qualcomm Snapdragon 210 processor along with 2GB RAM and 16GB internal memory that is expandable up to 32GB via microSD. The device runs on Android 6.0 Marshmallow operating system that lets you enjoy ultimate functionality and handy features. The device is packed with a powerful battery of 7000 mAh capacity having an impressive battery life of up to 10 hours. It is equipped with a 5MP camera on the rear to capture images and for video recording at 1080p 30 FPS quality. The camera is equipped with a powerful Digital Zoom technology, date-tagging, GPS-based geo-tagging, Autofocus, Touch focus, Self-timer, Face Detection, Smile detection, HDR, and Face Beauty functionalities. It is also equipped with a 2MP camera on the front to capture stunning selfies and for video calling.
Lenovo Tab 3 7 Plus TB-7703
The best and cheapest tablet you can own and the perfect tablet for the family. It is designed to support multiple users with different logins and a dedicated kid's mode with safe web-browsing and access restriction tools. This dual SIM tablet comes with a 7-inch HD IPS Multitouch display with a 1280 x 720-pixel resolution. It powered with Qualcomm Snapdragon 410 clocked at 1.2 GHz and runs on Android 6.0. It also features 2GB ram which ensures a lag-free experience and the 16GB internal memory that can be expanded up to 32 GB which is expandable up to 64 GB to store files and media. The device is packed with a powerful Li-ion battery having 3500 mAh capacity. The battery provides enough juice to last about 9hours for general usage. With broad connectivity options which include USB, Wi-Fi, GPS, Bluetooth, 2 sim slots, and 4G LTE network support, the Lenovo TAB 3 7 Plus TB-7703 is a versatile device that you can use anywhere. The 5MP rear camera lets you click beautiful pictures, while a 2MP front camera on the front allows you to capture stunning selfies.
Make Price Comparison to Get a Better Deal Using WOWLYST.COM
If you'd like to buy a Lenovo tablet, or replace or upgrade from the previous model, it is advisable to get it from the online retailers in Dubai, the UAE. These retailers offer a variety products at different prices and you may wish to buy the tablet from a retailer that offers the best price. WOWLYST.COM specializes in gathering information about Lenovo tablet prices in UAE from the most popular retailers. Thus, you stand to benefit immensely by using the information provided in this site. We at WOWLYST.COM also provide a buying guide section for you to help you buy a wide range of products as per your needs. Using our top list, you don't need to research extensively on the products you'd like to get. So, WOWLYST.COM can be your one-stop solution to getting quality products at reasonable rates.