Best Huawei Smartphones in UAE
It's no wonder that Chinese smartphone maker Huawei is the second biggest smartphone companies in the world surpassing tech giant Apple.  This was achieved by selling smartphones in the premium segment as well as the mid-tier segment.
The brand has something to offer at every price range and that puts you in a dilemma while searching for a new phone. Check out our list of best Huawei smartphones you can buy this year.
Huawei P20 Pro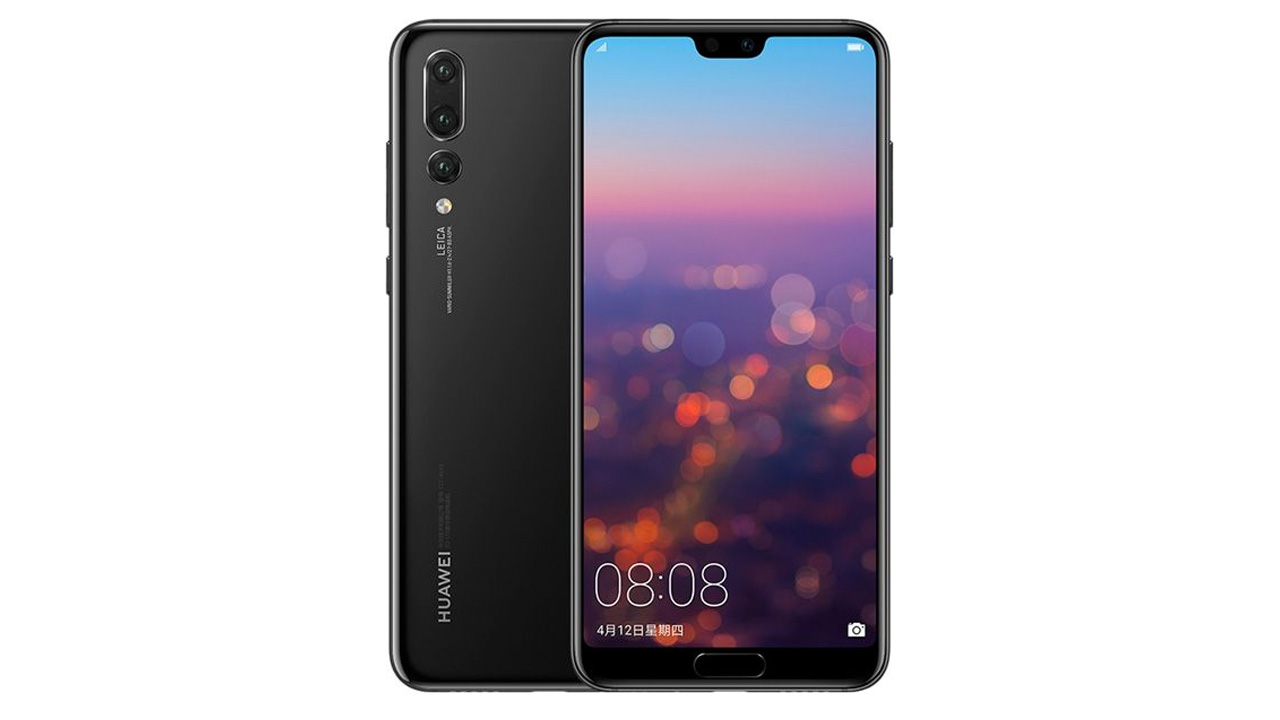 Huawei P20 Pro has got a staggering list of impressive features to prove that it is one of the best smartphones available in the market. It has a premium design with a metal frame and glass back. This flagship phone provides an amazing viewing experience for the users with its 6.1″ AMOLED screen with a resolution of 1080 x 2240 pixels. Powered by Kirin 970 Octa-core 2.8 GHz/ 1.4 GHz CPU coupled with 6GB RAM and 128GB of storage, Huawei P20 Pro is remarkably fast. The highlight of this phone is the Leica triple-lens rear camera. They have partnered with top-notch lens maker Leica to make the camera. The tri-lens camera includes primary 'Light Fusion' RGB sensor, 20MP monochrome sensor and an 8MP telephoto sensor. The camera allows for 5X Hybrid Zoom to zoom in the subject to capture incredible details at a distance. To capture selfie, there is also a 24 MP front-facing camera. Like most of the flagship smartphones, Huawei P20 Pro also has facial recognition and a fingerprint scanner to lock and unlock the device.
Huawei Mate 20 pro
We must admit that Huawei is on roll these days. The launch of Huawei Mate 20 pro certainly proves that. It has got some marvellous features that can lure anyone to buy it. If you love to take photos or crave for great photos, then there no better smartphone than Mate 20 Pro. Huawei boasts to have the world's first Ultra-Wide-Angle Leica triple camera powered by AI. On the rear of the device, the 40MP f/1.8 sensor, an 8MP f/2.4 telephoto sensor for zooming and a 20MP f/2.2 ultra-wide sensor sits in a signature 2×2 grid. The 4200mAh battery along with a 40W charging rate, allows the Mate 20 Pro to charge up to 70 per cent in just 30 minutes. Other features include wireless charging, 3D facial recognition, IP68 dust and water resistance. With the 7nm Kirin 980 processor and GPU multi-core architecture, it delivers great performance and power efficiency. Along with the processor you get 6GB of RAM and 128 GB of onboard expandable storage.
Huawei Mate 20 lite
Huawei Mate 20 lite was launched before its big bros. This phablet is mid-range and cheaper than Mate 20. It has a big screen but light for its size at 172g and 7.6mm thickness. The 6.3-inch 1080 x 2340 display that comes in at 409 pixels per inch is attractive. Its edge-to-edge display removes a good amount of the bezel that comes at 81% screen-to-body ratio. The Mate 20 Lite is sleek with its glass back and metal frame. With so many people now going after smartphones having extraordinary camera specs, the Huawei Mate 20 lite also gets shipped with impressive dual-camera coupled with AI algorithms. The rear camera has got two sensors- 20MP main sensor and 2MP secondary camera. The AI helps you to choose from 200 different scenarios in eight categories while taking a shot with the front camera and another 500 scenarios in 22 categories for shots taken in the rear cameras. It can also scan the scene and adjusts the setting automatically. For those who love to take selfies, there is a 24MP front camera. The device is powered by Huawei's Kirin 710 processor along with 4GB of RAM and 64GB of onboard expandable storage. Lastly Mate 20 Lite packs a larger 3,750mAh battery with 18W fast charging features.
Huawei P30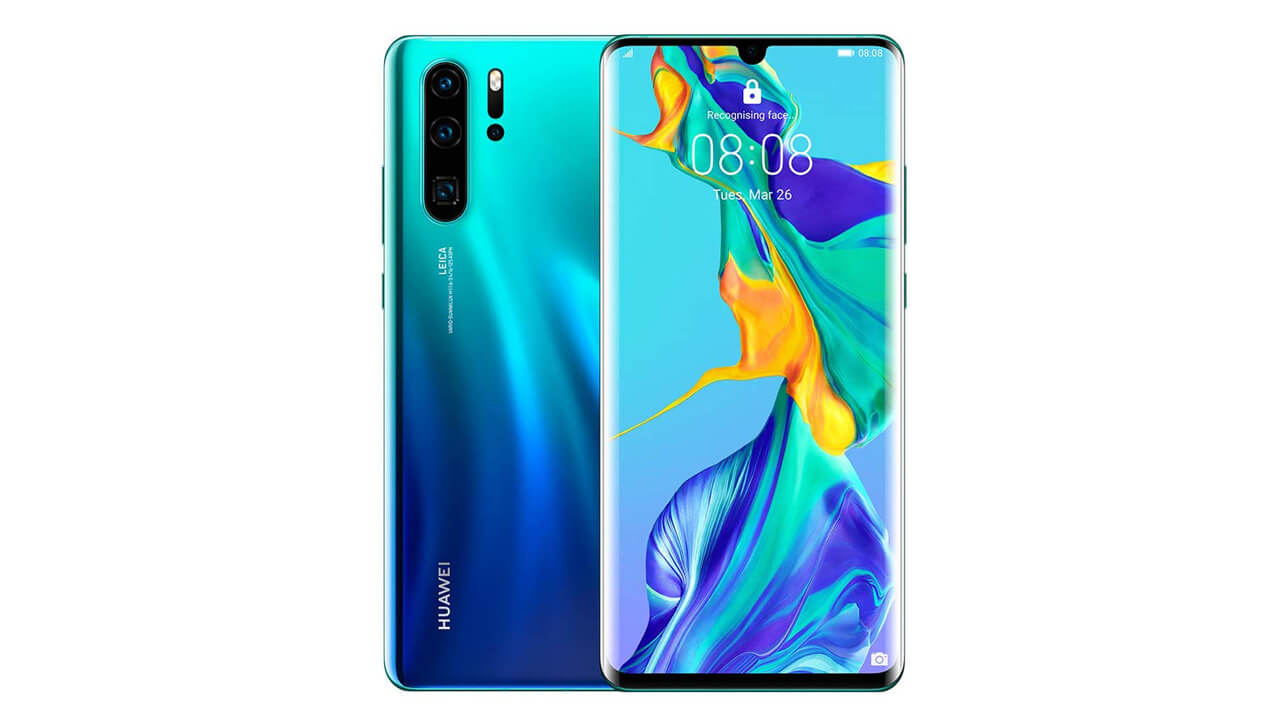 Huawei P30 and P30 Pro are the latest flagship Huawei phones. The P30 has some impressive features but lacks certain high-end phone features like wireless charging. Huawei P30 has a 6.1-inch flat OLED display with a 1920 x 1080 resolution and 19.5:9 aspect ratio. The display is sharper in P30 than in P30 Pro. It houses an in-display fingerprint sensor to unlock the device which apparently takes only half a second to register your print. Both P30 and P30 Pro run on the same processor (Kirin 980) and Android Pie with EMUI 9.1 over the top. Like most of the Huawei's P series smartphones, the Huawei P30 is provided with the best possible camera. The P30 has a triple rear camera system- 40MP Super Spectrum main sensor with a f/1.8 aperture, a 16MP ultra-wide sensor with a f/2.2 aperture and an 8MP zoom sensor with a f/2.4 aperture. It has a 3650mAh battery which provides enough juice long hours.
Huawei P30 Pro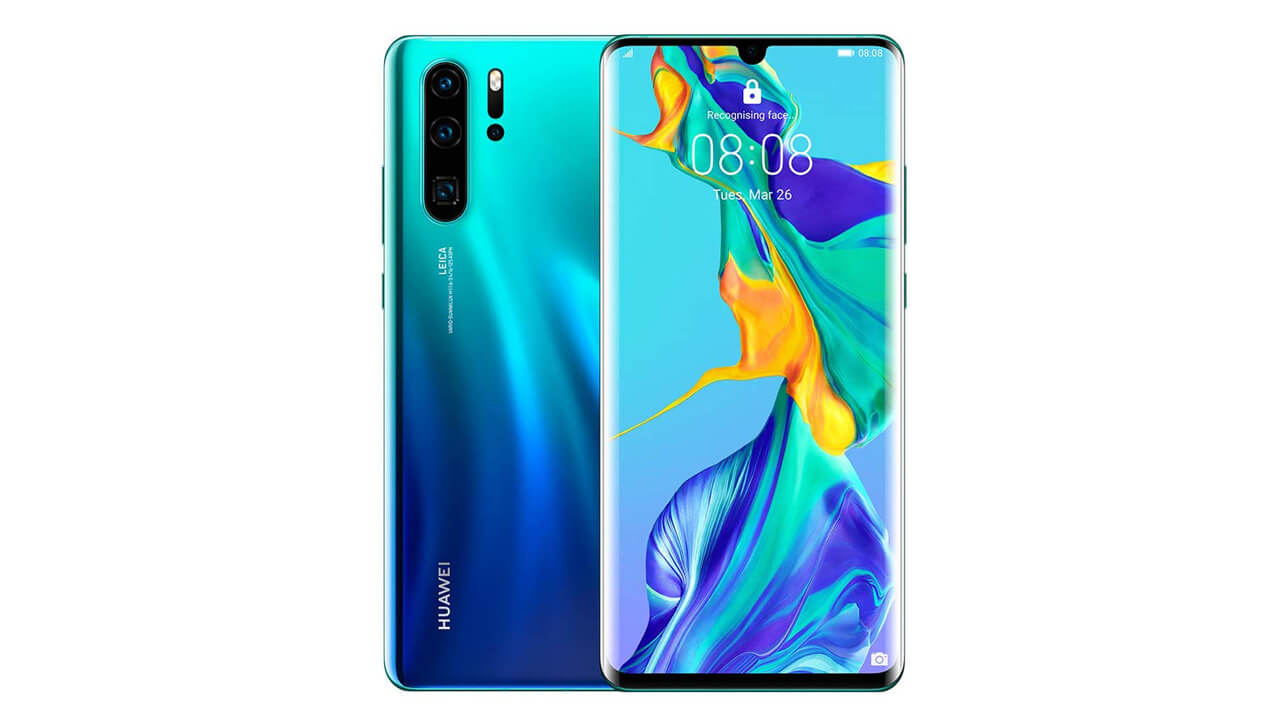 Huawei's P30 Pro is finally out after so many buzzing. It is the best Huawei phone you can buy right now. The design is great with gradient finishes. It is available in five new colours. The device has a 6.47-inch OLED Dewdrop display that delivers striking colours. It is protected with IP68 water and dust resistance to keep your phone safe from accidental splashes or drops. Just like its predecessor, the P30 Pro focus on photography. The quad-camera system offers a 5x optical zoom, 10x hybrid zoom and 50x digital zoom. The phone has a 4200mAh battery and packs battery management features. It runs on the latest Kirin 980 processor which is 20 per cent faster than the Kirin 970. It is paired with 8GB RAM plus three storage variants: 128GB, 256GB and 512GB. The reverse Charge feature enables you to charge other Qi-enabled devices like headphones, mobile phones or even toothbrush.
About Huawei Smart Phones in UAE
With its services and products spread across 170 countries and regions and with over 180,000 employees worldwide, Huawei is positioned as a leading global and ICT solutions provider. Its commitment to sound operations, on-going innovations and open collaborations have made this one of the best telecommunication companies in the market. Their brand is built over 1,500 networks that help connect over one-third of the world's population. Huawei promises to enable the future information society and build and the better-connected world for all.
Explore the World Through Their Eyes
Huawei Technologies Company Limited was founded in 1987 by Ren Zhengfei to provide operational and consulting services and equipment to organizations within China. Headquartered in Shenzhen, Guangdong, Huwei has grown from a single phone switch manufacturing firm in China to a worldwide manufacturer with outlets in USA, Canada, UK, Pakistan, Finland, France, Belgium, Germany, Sweden, Colombia, Ireland, India, Russia, Israe, and Turkey. Valued at AED26.8 billion as of 2014, the company serves more than 40 of the world's largest telecom operators.
Positioned as the largest telecommunications equipment manufacturer in the world, Huawei enjoys profitable partnerships with Vodafone, Motorola, Orange, T-Mobile, Portugal Telecom and several partners across UAE including Al Maria Middle East Technologies, Telematics and Axiom Telecom. As of 2011, Huawei has made major advancements in its 2G network based on its partnership with Everything Everywhere, UK's largest communication company. The company focuses its business on three main segments that have seen it rise up the ladder in the telecommunication sphere. Huawei builds telecommunications networks and services, provides equipment, software and services to enterprise customers and manufactures electronic communication devices.
Huawei Product Line
The company prides itself in providing value to its customers through its wide and ever-growing list of products. Huawei provides mobile and fixed soft switches, next-generation home location registers and IMS (Internet Protocol Multimedia Subsystems to assist telecommunication operators expand their mobile broadband networks capacity. Additionally, the company manufactures top of the range devices including smartphones, tablets, PCs, mobile phones, watches and accessories.
Huawei is ranked as the third most popular brand in the world across the telecommunication sector with over 80 million handset devices shipped across the world annually. It is most dominant in China but has a growing popularity in the UAE, featuring dominantly amongst the top ten most popular brands in the region. Its newest addition to the smartphone range, the P9 featuring Leica optics has given it additional competitive edge against telecommunication giants like Samsung and Apple.
Visit WOWLYST.COM to Get All Info Regarding Various Huawei Products
WOWLYST.COM is the best and the most popular product discovery website in the UAE.  Make sure your money works for you by selecting the best products for your everyday needs. Our team of experts at WOWLYST.COM have carried out detailed research on all the products to highlight both the value and usability of the products. So visit WOWLYST.COM to get a better understanding of all the Huawei products available in the UAE.