The Best Gadgets Which Motivates You In Your Fitness Training
Excercise has become an integral part of the modern world lifestyle. People are now more aware of the benefits of exercise and you might have already started planning your exercise regime. But are you facing difficulties in carrying out your exercise plans properly? Doing workouts on your own may not be that effective and you might consider taking a small help to accomplish your fitness goals. Here comes the importance of fitness gadgets with the latest technologies to make your fitness plans productive and organized. Despite whether you are only looking to stay healthy, or you are a fitness freak, or planning to go on a hiking trip, using a gadget like fitness trackers, action cameras can be of great help. We have compiled a list of the Best Gadgets for Fitness People that enable you to succeed and feel at your best.
Fitbit Ionic Smartwatch
The Fitbit Ionic is a smartwatch that has an advanced design with light construction making it pleasant to wear even while sleeping. It has a touchscreen interface with a splendid and sharp screen with great clarity even under daylight. The display consists of a 380 x 250 screen. It is guarded by Corning Gorilla Glass 3 and is water resistant up to 50 meters. This implies you can wear it while swimming or in the rain. It comes with Fitbit's PurePulse heart rate tracking which shows oxygen levels in the blood by recognizing blood colour variations using LED lights. Since the Ionic has 2.5GB of storage space, you can stack it up with music tracks or podcasts to keep you engaged while you exercise. You have to download the Fitbit application and exchange playlists over your WiFi interface.
Apple Watch Nike+
Apple Watch Nike+ is the latest in a long-running association between two of the world's most popular brands. From leading-edge comfort to the way it interfaces you to your exercise mates through the Nike+ Run Club, it's your ideal running partner — on your wrist. It has internal GPS to detect your activities like speed, distance and course. The display screen is made brightly by Apple to be readable even under sunlight. The Apple Watch Nike+ can survive in deep depths up to 50 meters meaning you can even go swimming in the pool while wearing the watch. Made exclusively for Apple Watch, the faces include Nike's iconic Volt colouring and strikingly show the time in both digital and analogue styles. While running, the Nike+ Run Club app encompasses you with just what you require to make your running a wonderful experience. With the inspiration of a large number of sprinters behind you and expert assistance, you can go more ahead with less time. You can easily get the updates on the screen and by swiping, you can go into further details. You can make your jogging fun by connecting with your friends. You can share your activities with your friends and enter in the leaderboards. You can also give virtual gestures to your loved ones and make your workout even more fun and a team work.
Samsung Gear S3 Frontier Smartwatch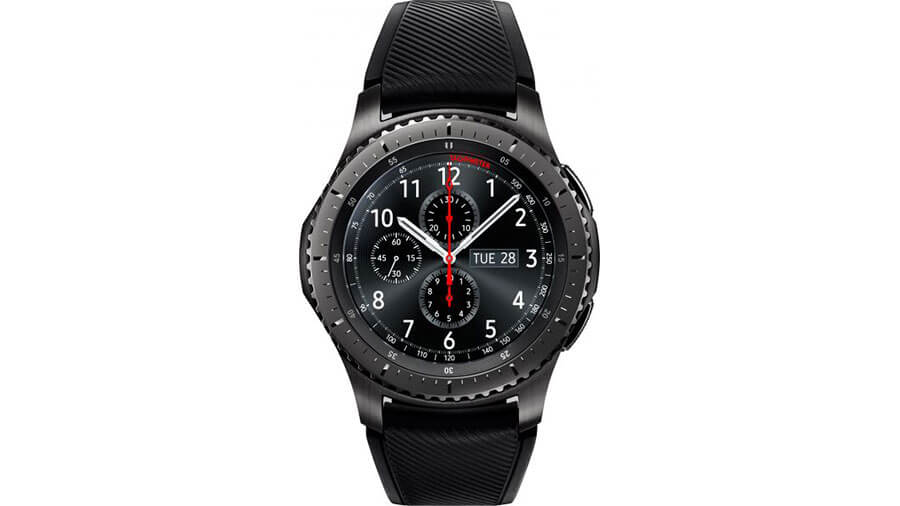 Samsung has been in the smartwatch industry for a long while, with their Tizen-equipped wearables, such as the Gear S2 and Gear S2 Classic which was well received by the people on account of its inventive pivoting bezel. The new Samsung Gear S3 Frontier comes with a bigger body and many updates. It highlights a 1.3-inch Super AMOLED annular touchscreen and a turning bezel in a greatly enhanced design. The Gear S3 Frontier fits well in the hands. The outdoor clarity of the Samsung Gear S3 Frontier is great, even in daylight. The Tizen UI and the menu framework that keeps running on the Samsung Gear S3 Frontier give off an impression of being nearly the same as the Samsung Gear S2. There are a couple of new treats on the smartwatch- Barometer, Speedometer, phone dialer application, and so on. The Samsung Gear S3 Frontier wears a 380 mAh battery which can be charged wirelessly.
Jabra Elite Sport Wireless In-Ear Headphone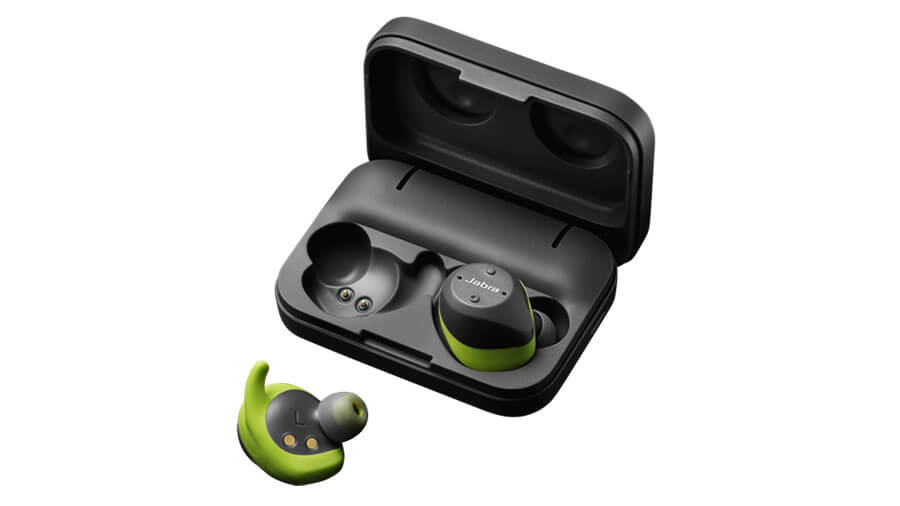 Jabra Elite Sport is a wireless in-ear headphone that comes in black colour. The item has an advanced surface with an impressive design and appealing colour blends. It has an internal mic and you can control music via the headset keys. It also has an intense bass and FM radio to keep you entertained. The device was tried against military tests for rain, shock and dust protection so you can stop worrying about your headphone being damaged easily. The Elite Sport is made for fitness enthusiasts as it is waterproof, sweat proof, and it can even calculate your heart rate as well. There are 2 buttons on the earpieces. The left one is used to control music and the right one to control the workout application. These are simple buttons for the music listeners to play the tracks they love. On the left earbud, there is a volume control key on the exterior. You can long press the volume up button to play the next song you want or long press the volume down button to play the previous track. On the right earbud, you can find a button that works with the Jabra's Sport Life app. The other button can be used if you want to play/pause your music or to answer/end calls. If you wish to open Siri or Google now, all you have to do is hold the button for two seconds and voila.
Jabra Sport Pace Wireless Bluetooth Headset
The Jabra Sport Pace is an In-Ear type Bluetooth wireless earphone. It fits well in the ears even while the user is not ideal and likes to roam around. Apart from being wireless, the device is built weatherproof with resistance against sun and rain damages. The Sport Pace is one of the best earphones in its class with excellent performance in audio quality and comes at a reasonable price. Not only the audio but in terms of design as well, it is very beautifully made with four exciting colours for users to choose from including-Black, Blue, Red and Yellow colours.
Fitbit Aria 2 Wi-Fi Smart Scale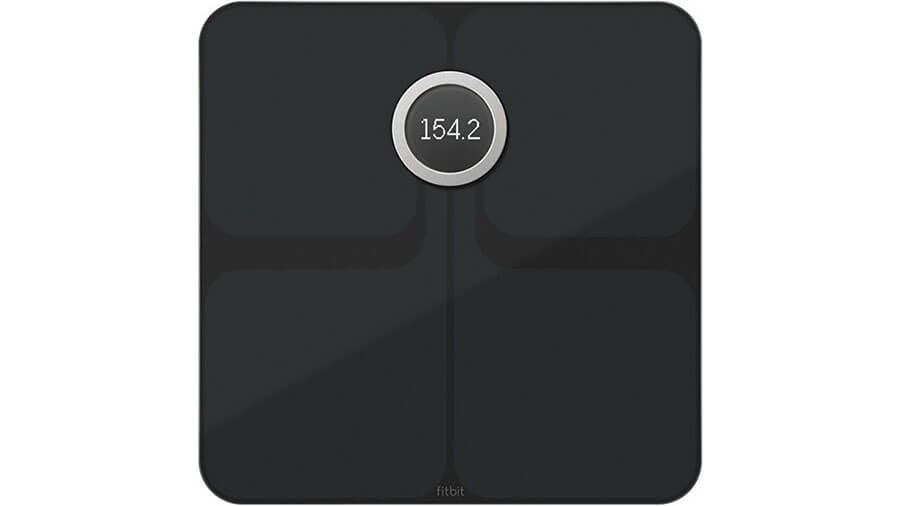 Using the Fitbit Aria 2 you can get better outcomes with intelligent systems that record weight, muscle to fat ratio, BMI and mass and analyse the findings of your workout plan. It is ideal for multiple users as the Aria 2 can be used by up to 8 people. Do not worry, the individual health stats will be secure from each other keeping your private data for you alone. You can also link the device to your smartphone and have the stats sent over to you using the Wi-FI. The finding of your health is demonstrated effectively through charts and graphs on the Fitbit dashboard. Aria 2 is also compatible with Fitbit range watches and wristbands ensuring you miss nothing with your health analysis. The Fitbit application is a great way to keep track of your progress and keep you motivated to go ahead and meet your fitness goals.
Sony NW-WS413 Sports Walkman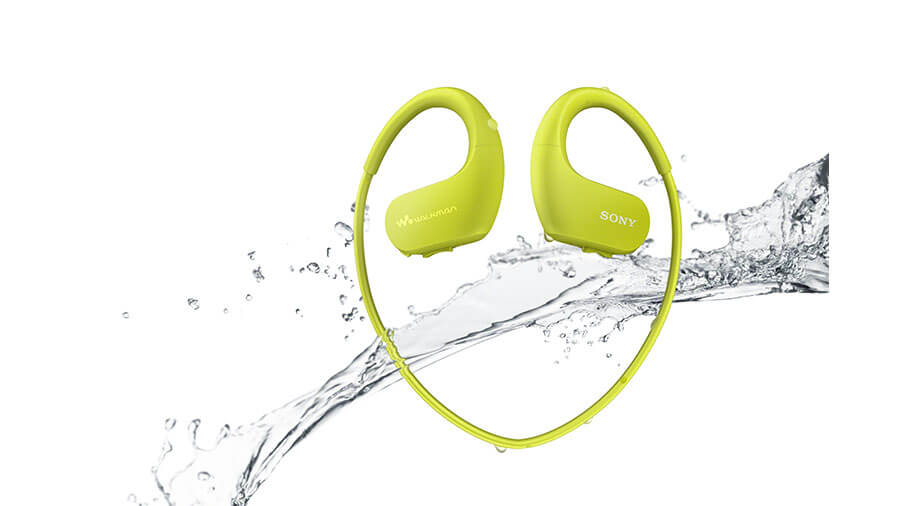 The Sony NW-WS413 is one tough Sports Walkman that can tackle all odds and guide you as a training partner. It can resist harsh weather conditions be it sand, dust and coarseness. You can take it with you to the sea as it as a rating of IP65/68 can and survive to depths up to 2 meters. What's more, it's prepared for extremes as it can deal with temperatures going from – 5C to 45C. The NW-WS413 Sports Walkman features an Ambient Sound Mode which gives you a chance to hear outside sound so you can converse with a friend or mentor while tuning in to music.
GoPro Hero 5 Camera
The GoPro Hero 5 is a beautifully made 12 MP action camera which is held in high regard based on its line of features. It is especially praised for its capacity to record 4K videos. Because of this component, it can enable you to record a wide range of recordings and store them in a format of your liking. The camera can be controlled by your voice while recording. It is very simple to use and makes recording a video smooth and helpful. The Hero 5 has Bluetooth connectivity using which one can connect the camera to other Bluetooth enables gadgets. The camera also sports a sensitive LCD touchscreen. After capturing the videos, the users can simply transfer their contents via the USB port. Finally, the device is supplied with a waterproof and shatterproof case.