The Best Fitness Trackers That You Can Buy In the UAE
We all would love to stay fit, and while there are a lot of people out there who manages to do their daily workouts or jogging in the middle of their busy lives, it's good to keep a track of how much calories were burned, the number of footsteps covered, heart rate and a lot more. This is possible with the use of a fitness tracker, one of the most widely used gadgets in the market, and you don't even need to spend on expensive smartwatches to track your fitness goals. Our experts at WOWLYST.COM understands that choosing the right fitness tracker for yourself can be a bit confusing because there are a lot of models in the market that offers similar features, but differs in price, brand, features, and quality that are sold in Dubai. To sort that out, we have created the list of the top fitness trackers that you can buy in the UAE.
Fitbit Charge 2 HR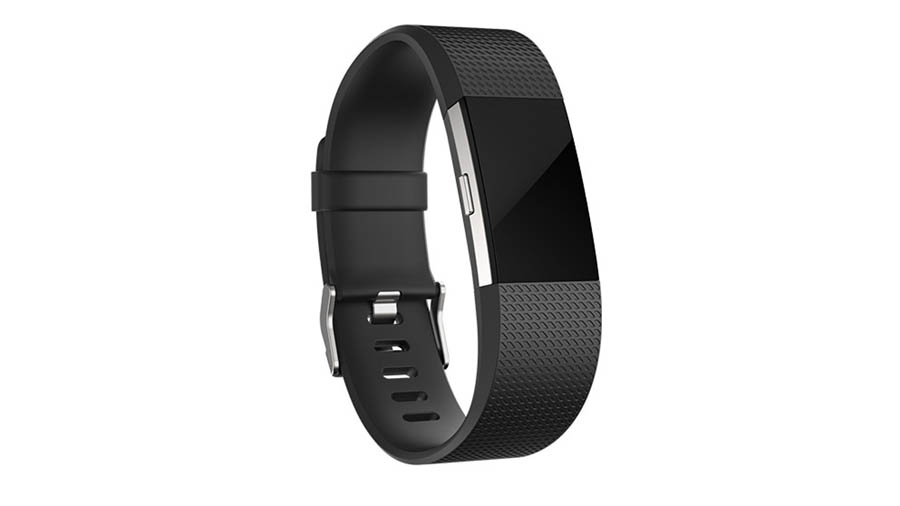 While Fitbit is clearly one of the best brands that make high-quality fitness trackers in the market, their Charge 2 HR is a great device to consider for all those who want to have the best. The tracker is capable of monitoring the activity of the user all day long and record information related to the steps covered, the calories burned, floors climbed, the number of minutes you were active and continuous heart rate tracking. Thanks to the continuous heart rate, the band is able to help you manage your stress, optimize your exercise and fitness goals, and motivate you better to reach your goals.Fitbit Charge 2 HRThe band also reminds the user to do some activity without being idle and encourages taking at least 250 steps every hour. The bands of the tracker are interchangeable and the screen consist of a large OLED touchscreen display and users will also be able to receive notifications from your smartphone for incoming calls, new messages, calendar event reminders and more. There is also a guided breathing session that helps to reduce the user's strain. The tracker also features GPS for multi-sport tracking. Fitbit Charge 2 HR can be considered as an affordable alternative for a smartphone. Compare the best prices of Fitbit Charge HR 2 prices in UAE, here.
Jawbone UP3
If you're looking for cheaper alternatives to Garmin and Fitbit, then how about considering the Jawbone UP3, which is one of the budget fitness trackers that you can buy now. While it may not have a display, the UP3 is designed to be very lightweight and comfortable in such a way, Jawbone says you may not want to take it off from your hand. The band is capable of reading your heart rate based on different aspects such as resting heart rate, which is read when you wake up, and the passive heart rate that is measured throughout the day for understanding your daily habits, which can affect your heart.Jawbone UP3Jawbone UP3 also understands your sleeping habits and measures Deep, Light and Rapid Eye movements, and then gives tips to have a good night sleep. There is also a Smart Coach feature that acts as a digital personal trainer, who encourages you with different healthy choices. Wearing the UP3 helps the Smart Coach to be more personalized for you. Use the dedicated application to sync all your fitness goals that you have progressed and also add friends to engage in a friendly competition on who burns more calories. This motivates users to further reach their goals and aim for higher fitness achievements. Click here to compare the best Jawbone UP3 prices in UAE.
Fitbit Alta HR Fitness Tracker
The Fitbit Alta HR Fitness Tracker is a lightweight monitor weighing just 22 grams. It is compatible with both Android and iOS devices. The Fitbit Alta HR band counts the number of steps you walk and the number of calories you burn throughout the day. The device is fully sweat resistant. Encased in strong and durable stainless steel is the device's highly sensitive OLED display console. The battery easily lasts for up to seven days, once fully charged, so no need to worry about charging the device frequently. SmartTrack Auto Exercise Recognition technology automatically maintains a comprehensive log of the exercises you do. This device also records your sleep stages and gives you a summary of the entire sleep time so that you can track your sleep duration and sleep patterns. The device also alerts you of calls and messages as you work out. Keep track of your resting heart rate after working out as it is a key indicator of your cardiovascular health. You can set your daily workout goals as the OLED display shows your progress toward them.
Polar A370 Fitness Tracker with wrist-based Optical HR Sensor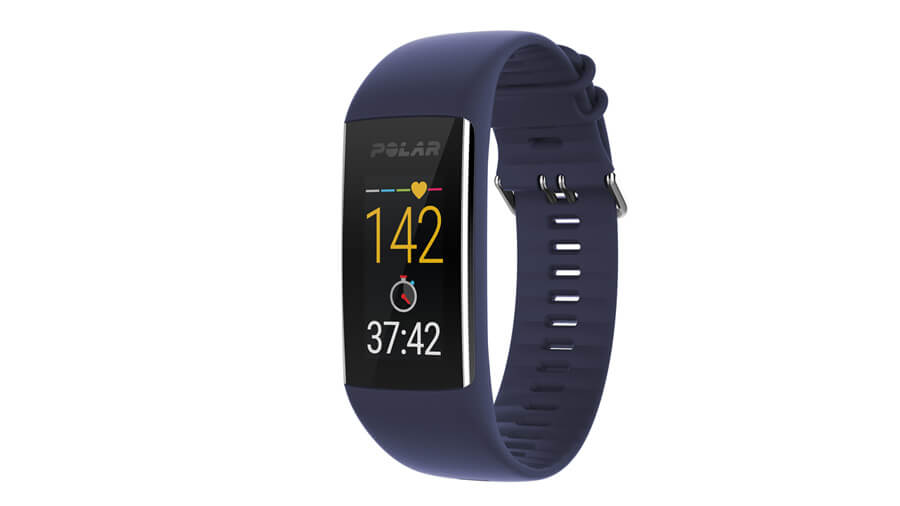 The Polar A370 Fitness Tracker with an optical heart rate sensor can be paired with Android or iOS devices. The Polar A370 is a sleek and sporty water-resistant fitness tracker that helps you with continuous heart rate monitoring, advanced sleep tracking, and some unique workout related features. Polar's proprietary 2-LED optical heart rate solution measures heart rate very accurately. The device uses your phone's GPS signal to measure speed and distance and to map your route when you do outdoor activities. The A370 tracks your pace and distance from the movements of your wrist when you go running. You can also choose your favourite sport profiles from a list of over 100 sports and get important and relevant data. Sport profiles help you to keep track of your training log. The Polar A370 also keeps you connected with notifications from your phone. And, if you stay still for too long, the device will give you alerts to remind you to move.
Fitbit Charge 3 Fitness Tracker
The Fitbit Charge 3 Fitness Tracker is a versatile device that helps you keep track of your health and workout progress easily. There's a 24/7 heart rate sensor and you can track how much calories you burn and then optimize your workouts. The smart, sharp touchscreen and backlit display automatically adjust to lighting conditions so you can see stats, time, or notifications in harsh sunlight or at nighttime. You can quickly sync the Fitbit Charge 3 with most Windows, iOS, and Android devices. The battery lasts up to 7 days on one charge. You can use this watch during swimming as the 50m water resistance rating guarantees protection from water damage. The lightweight and durable design make this watch the perfect companion for an active lifestyle. There are more than 15 goal-based exercise modes like swim, yoga, bike, run, circuit training, etc. This Fitbit tracker will also let you see the time spent in deep, light, and REM sleep stages.
Huawei Honor Band 4 Smart Wristband Bracelet Fitness Tracker
The Huawei Honor Band 4 Fitness Tracker is an affordable and yet versatile device. It is compatible with both iOS and Android devices and lets you personalize the display to a large extent. The device can monitor heart rate, sleep quality, swim strokes, etc. It has other practical functions such as incoming calls and messages notifications. The large easy-to-read AMOLED touchscreen is extremely sturdy and durable. The 0.95-inch screen can display up to 45 characters and can present data clearly in different colours. The advanced heart rate monitor, together with Huawei TruSeen heart rate technology, can measure heart rate accurately. This smart band is also an efficient sleep monitor with 8 sleep modes and an identifier that tells you whether you suffer from typical sleep problems. This device can withstand water pressure of up to 50 meters (IP68 certified). It records more than 20 types of sports and tracks every aspect of your training like steps, distance, calories, etc. The battery life is around 6 days.
Xiaomi Huami Amazfit Bip GPS Smart Sport Fitness Activity Tracker
The Xiaomi Huami Amazfit Bip Fitness Tracker is another affordable tracker that pairs with both Android and iOS devices. The smartwatch is able to track your activities quickly and accurately with dual locating modules – GPS and GLONASS. It features 4 sport modes to meet different exercise demands: Outdoor Running, Treadmill, Outdoor Cycling, and Walking. You can easily keep track of all the data collected from the smartphone app: heart rate, activity time, max speed, and much more. The device is IP68 certified. Smart notifications let you know of calls and messages that come in. The power saving built-in battery lasts for 45 days on one charge if GPS is not used and for up to 22 hours if GPS is used. The high-resolution 1.28-inch colour display is perfectly readable even in bright sunlight. Several watch face designs are available for selection. With a 0.8-inch wide, adjustable soft watchband and at only 32 grams, this sports watch can be worn for long hours without any discomfort.