Best Blackberry Smartphones in UAE
There was a time when Blackberry used to be so popular. Even if you didn't own a blackberry phone, you knew someone who had it. You will be able to remember that one person who cannot stop boasting about the features of blackberry. Gone are those glorious days of blackberry.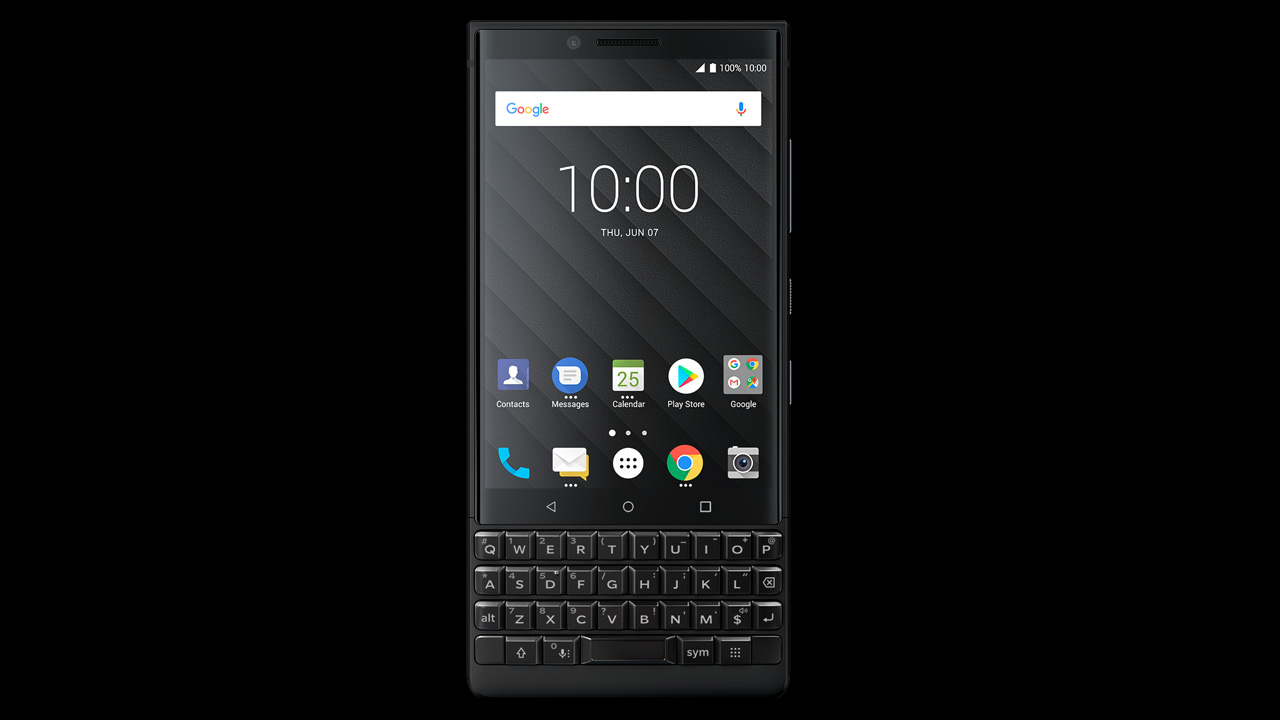 This era of smartphones- iPhone, Samsung and Huawei rule the smartphone market. TCL, a Chinese company now manufactures phones under the Blackberry brand. They have switched to Android-based devices with BlackBerry security-focused software installed. BlackBerry phones are not in plenty anymore. But if you are considering to buy a blackberry phone, then check out top picks.
Blackberry Keyone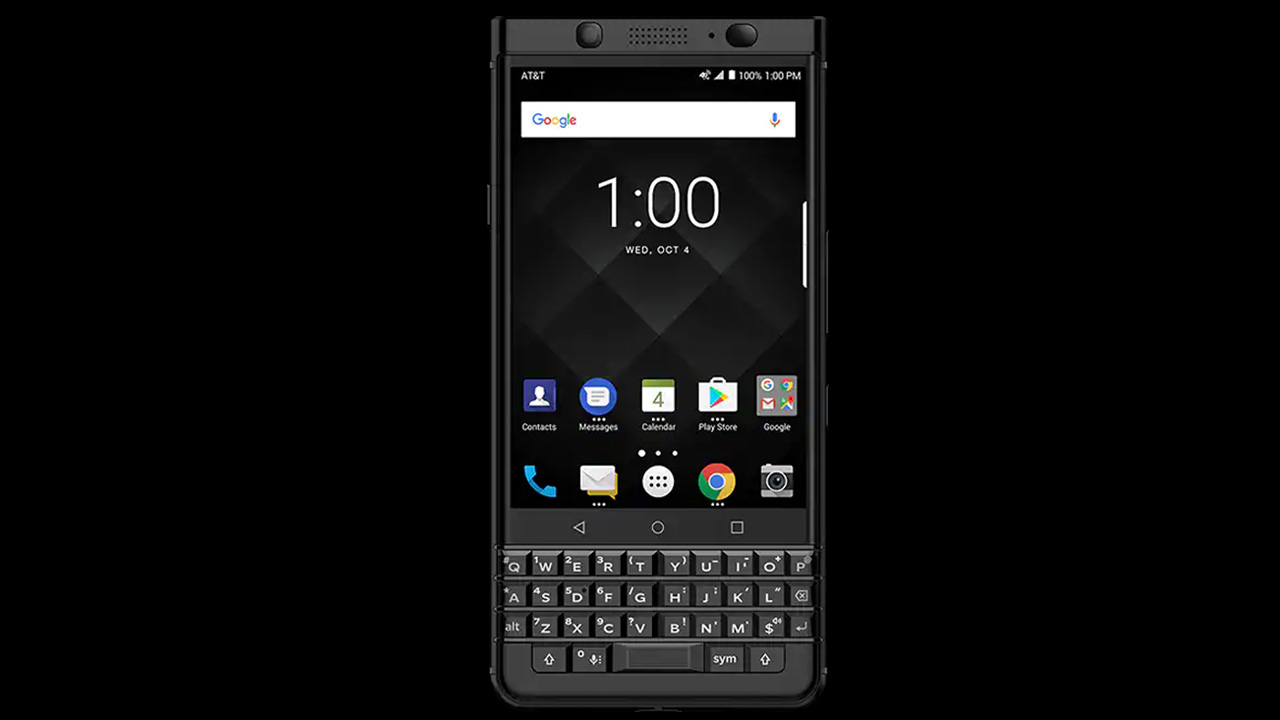 In this Android era, a smartphone having a keypad is rare to find. Blackberry is the only significant smartphone manufacturer that experiment with keyboards. Blackberry Keyone is a good option because sometimes you cannot decide between a touchscreen and a physical keyboard. If you are concerned about the security of your phone, then Blackberry Keyone is the best phone you can own. The device is powered by Snapdragon 625 processor coupled with 3GB of RAM for smooth performance. It runs on Android Nougat 7.0 and is also loaded with smart software and security enhancements. These include the Blackberry Hub that enables users to view and manage incoming messages and notifications from multiple applications in one place, the DTEK by Blackberry that monitors and rates how secure your device, Password Keeper and many more. The 3505mAh battery is capable of quick charging and can last between 26 and 36 hours. Traditionally Blackberry has always struggled with the camera tech. However, Keyone has a good camera, in fact, the main camera has the very same image sensor used in the Google Pixel smartphone. The 12MP Sony image sensor with F2.0 aperture perfectly captures your pictures. The device has a 4.5-inch 1620 x 1080 IPS LCD display that lets you have an amazing viewing experience. It uses Gorilla Glass 4 technology for protection against drops and bumps.
Blackberry Key2
Blackberry Key2 is a combination of all features that people liked in a Blackberry phone: a keyboard, excellent battery life, durability and security. It looks premium and professional. The sturdy aluminium alloy build looks elegant and impact-resistant Gorilla Glass screen offers durability. The intelligent keyboard has large keys and is optimised for faster and precise typing. The 4.5-inch display with 3:2 aspect ratio delivers crystal-clear images at a resolution of 1620 x 1080 pixels. This dual-SIM phone is loaded with a Qualcomm Snapdragon Octa-Core processor that offers speed and efficiency handle everything smoothly. The 6GB RAM enables the phone to run multiple apps without any lags. Blackberry Key2 features an impressive 3500mAh battery that lasts up to 2 days in a single charge and also support for Quick Charge 3.0 for fast charging. This phone is pre-installed with Android 8.1 Oreo that provides access to features like Google Assistant and all apps and services from Google Play. You also get BlackBerry's security and business software pre-installed. The BlackBerry Hub function lets you view all your messages, email and notifications from one place, DTEK function shows an overall security rating of your phone. Besides, there is a Locker function which provides additional features like private folders.
Blackberry Dtek 60
Blackberry Dtek 60 is the best buy for security-conscious users. It is a decent-looking handset that imparts solid performance and remarkable features. The Blackberry DTEK 60 features a 5.5-inch AMOLED display with 2,560 x 1,440-pixel Quad HD resolution, rendering a pixel density of 534ppi. The display is vibrant offering absolute blacks and bright colours. The device is powered by the Qualcomm's Snapdragon 820 processor and runs on an Android Marshmallow 6.0. Overall the device offers great performance and is amply fast. It comes with a 4GB RAM and 32GB of internal storage, which is expandable up to 256GB using an external memory card. Like all other Blackberry phones, DTEK60 also provides ultimate security to its users. Security features include a DTEK app and the BlackBerry Password Keeper. The DTEK monitors your OS and apps to let you know when your privacy is at risk and also provides measures to improve it. It is also equipped with a 21MP rear camera with f/2.0, PDAF, dual-tone LED Flash that captures crisp and clear images.
Blackberry Leap
Not an exciting phone but still got fans all over the world. It doesn't have flashy features to lure the youth. So why is it placed among the best Blackberry phones? It is affordable, got excellent security and powerful communication features and battery life. It is specifically designed for professionals who value their privacy. It is equipped with support for encryption and built-in malware protection. The main app featured in the device is BlackBerry Balance, available to networks connected to BES10. The app lets users separate personal information from your work data. This all-touch smartphone comes with a 5-inch touchscreen having a resolution of 1280 x720 pixels. The device runs on a 1.5GHz MSM-8960 processor along with the 2GB of RAM. The smartphone 16GB storage and a microSD card slot that supports cards up to 128GB. Camera wise, the BlackBerry Leap comes with the standard 8MP rear-facing camera and the 2MP front camera. With its 2800 mAh battery and optimization of power consumption, we can assume the Leap to have one of the best battery backups among phones in its range.
Blackberry Key2 LE
If Blackberry Key2 was pricey, then go for Blackberry Key2 LE. It is a light version of Key2 that is affordable. At first look, you won't feel any difference between Key2 and Key2 LE. But the first difference between them is the lightweight design of Key2 LE. It has a plastic construction which feels nice to touch. This dual sim smartphone comes with a 4.5-inch display and a resolution of 1080 x 2248 pixels. It features a 3500mAh battery which easily lasts 2 days in a single charge. The device is packed with Qualcomm SDM660 Octa-Core processor along with 4GB of RAM, and 64GB inbuilt memory. It sports a 13MP plus 5MP dual-lens camera and an 8MP front-facing camera. Another reason to have this Blackberry device is its physical keyboard, in addition to volume keys, power button, and convenience key.
BlackBerry DTEK50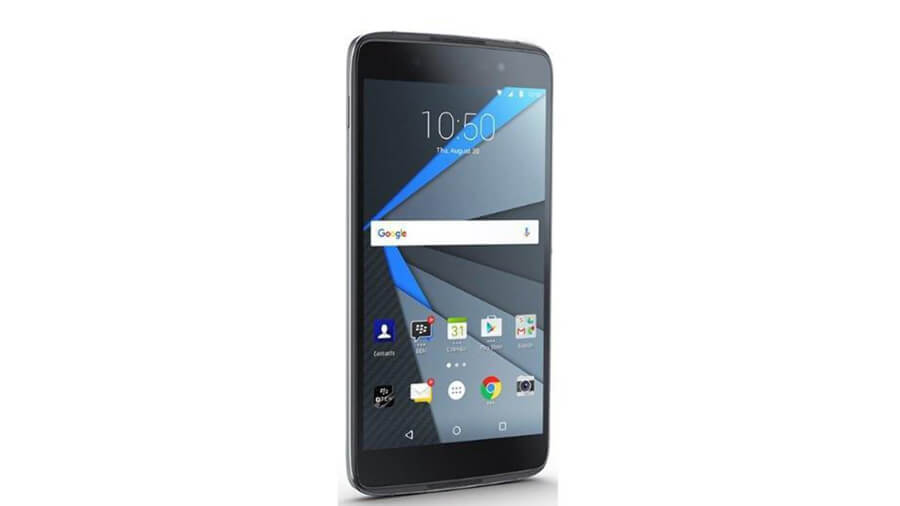 If security is your top priority, the Blackberry DTEK50 is what you need. It is the ideal business phone, with its intelligent security and privacy features. It allows you to store confidential data without the fear of it being hacked or stolen. This BlackBerry device is a slim and lightweight having 5.2-inch display. It is powered by 1.2GHz octa-core Qualcomm Snapdragon 617 processor along with 3GB of RAM. This makes everything it does seamless and quick, allowing you to multi-task with ease, whether your browsing the net, listening to music or working, the Blackberry's processing power ensures that the phone will never slow down. It comes with 16GB of internal storage, which can be upgraded to an impressive 2TB via microSD, ensuring that you can store anything that you want on it and never run out of space. The security feature includes the DTEK security system, which makes it the world's most secure smartphone: it offers things like data-encryption on all your files, which makes it the ideal work phone. The phone provides a decent 13MP primary camera, alongside an 8MP front camera.