Best Apple Laptops in UAE
If you intend to buy the first-rate Laptop for home or office, then never hesitate to buy a Macbook. They may come with a higher price tag but they are worth every single penny. The only problem is that the brand has n number of models with different spec sheet and features. This makes it difficult for us to find the best one.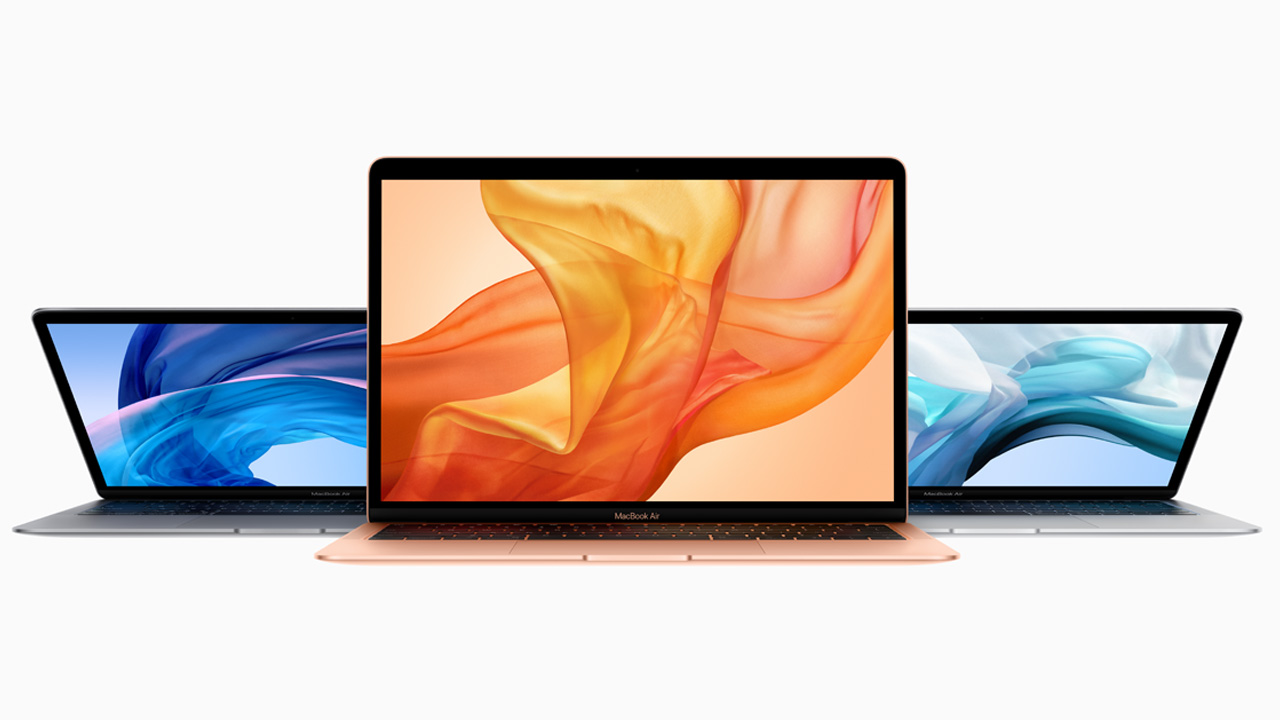 Since you are likely to pay more than a thousand dollars for Macbook, you need to think about the options. We have evaluated various Macbooks for you. Here are the best MacBooks you should spend your hard-earned money on.
MacBook Air
Fans around the world have been relentlessly waiting for an update of MacBook Air. Fans are not disappointed by the 2018 MacBook Air. The new MacBook Air looks much like the old one. As the name hints, MacBook Air Laptops are thin and lightweight and the latest model weighs just 1.25kg. This makes it even more portable. Air still made of aluminium, has a wedge design and 13.3-inch screen. The 13.3-inch glossy widescreen with a Retina display and a resolution of 2560 x 1600 pixels is more vibrant and sharper. It comes with a redesigned butterfly keyboard which Apple claims to provide four times more key stability than standard laptop keyboards. The sleek interior of the Apple MacBook Air has 1.6GHz 8th gen dual-core Intel Core i5 processor and Intel UHD Graphics 617. This combination makes for smooth graphics and smooth, glitch-free processing.  You can do more without draining your computer because the processor is power efficient. The Apple MacBook Air battery offers up to 12hours continuous runtime from the time of full charge to total battery drain.
MacBook Pro 13
The MacBook Pro range has a lot of choices- two different screen sizes, with/without touch bar. The 13-inch MacBook Pro with Touch Bar is more expensive than the one without Touch Bar. The new MacBook Pro 13 2018 with TouchBar comes powered by quad-core processors, offering double the performance than the previous models. Users do get the option to upgrade to choose the Intel i5 processor that's clocked at 2.3 GHz or the Intel i7 CPU that runs at a default speed of 2.7 GHz. The Intel Core i5 can be boosted to 3.8 GHz and features 128MB of e-DRAM. The MacBook Pro 13 with TouchBar 2018 comes with either 256GB or 512GB of SSD storage. You will be able to upgrade them to 1TB or 2TB SSD storages. The Intel processors come with the Intel Iris Plus Graphics 655 for handling high-resolution video content. The 13-inch IPS display has a resolution of 2560 x 1600 which is more than enough to represent the best in image quality and sharpness and the IPS display ensure great viewing angles. The laptop also features four Thunderbolt 3 ports that are based on the USB Type-C. They are used for charging and as a Display Port.
MacBook Pro 15
The MacBook Pro 15 with touch bar (8th Generation) is the most powerful MacBook till date. It is an intelligently designed and attractive laptop, which is ideal for either business or entertainment purposes. It comes in 'Silver Space Grey', giving it a futuristic and attractive look. It features a 15.4-inch LED-backlit IPS display with 2880-by-1800 native resolution at 220 pixels per inch that support for millions of colours. This ensures that it is HD ready and you can see all the documents and videos you want in outstanding detail. Equipped with an eighth-generation processor, this MacBook runs smoothly and can multitask with ease. The Touch bar has an integrated Touch ID sensor, that reads your fingerprints. It also intuitively adjusts to what you are doing on the machine, providing clever shortcuts and greatly enhancing the user experience. Graphics-intensive tasks can be done smoothly thanks to Radeon Pro 560 with 4GB of GDDR5 memory, along with an Intel HD Graphics 630 card. This MacBook features four Thunderbolt 3 ports which allow you to connect it to a variety of other devices. Audiophiles will be pleased with the stereo speakers having high dynamic range, three microphones and a 3.5 mm headphone jack. Lastly, the laptop has a built-in 76.0-watt lithium-polymer battery, which should last for around 10 hours of video playback between each charge.
About Apple Macbooks
The Success of Apple Laptops in the Current Market in the UAE
Apple is a tech company that is known for innovation and creativity. That's the reason why regardless of the line of products they launch, everyone is always greatly appreciable of the novelty they bring to their stuff. Just like the rest of the world, Apple laptops have been really popular in the UAE market right from their very introduction into the arcade. The sleek designs and the high-end circuitry brought forward by Apple has always been impressing the UAE customers widely. There has been many reasons why people seem so interested in buying Apple products but the biggest one among the others is the fact that Apple has managed to make itself into a standard that is referred to by everyone for comparing any other similar products. In addition to this, another big attraction offered by Apple laptops is the mac operating system which provides a virus free experience to its users. So keeping in view all these facts, all variants of Apple laptops in UAE have remained highly popular in the market.
Some Notable features
Apple has always been a pro at introducing some of the best features in their products. Similar is the case with their line of laptops that come with highly sleek and attractive design and top end circuitry that ensures the best performance one might ask for. The new line of Apple laptops is thin as a razor and light as a feather. The ultimate design suggests the fact that the company might have focused all their energies on carving out a good design but when you give these devices a try, you get to experience the fact that these new models are even more powerful and faster than they were ever before. The new Apple laptops also incorporate an all new multi touch enabled glass bar that is developed to provide you with access to different desired tools. The display, as well as the battery used in the new Apple laptop series, is much better than you might find in any competing products available in the market. The latest mac book pro offers a high end retina display of 500 nit and a battery that offers a backup of as many as up to 10 hours so that you never have to face a power loss when you are on the move.
Make Comparison of Apple Laptop Prices at WOWLYST.COM
WOWLYST.COM is a high-end web platform that tells its users all about the technological trends going on in the UAE. Not only that but it also provides you with the opportunity to make a comparison of the Apple laptop prices in UAE offered by different sellers so that you might be able to make the most informed decision and stay away from paying more than what you are supposed to do. We at WOWLYST.COM also help you find out the stores that are known to offer their customers the best value for their hard earned money.