Here Are The Best Smart Home Appliance Launches At CES 2018
With the numerous new products that were unveiled in the last few days, it's time to take a look at the best smart home appliance launches at the CES 2018 event.
Samsung Family Hub Smart Refrigerator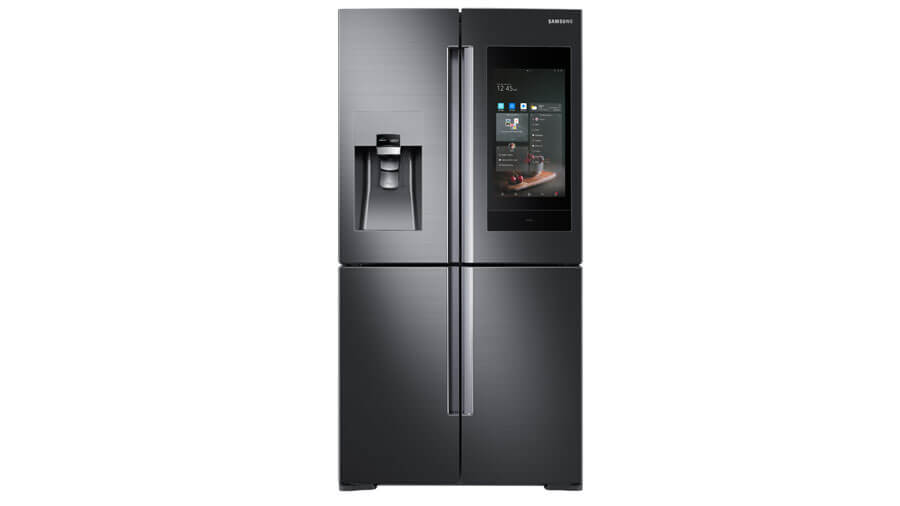 While Samsung makes some great smartphones and tablets with loads of features, their latest generation of smart refrigerators comes with Samsung's own Bixby integration voice assistant. This is good news for those who would like to check for cooking recipes while cooking. Samsung has also included its SmartThings technology that helps to connect and control other smart devices such as compatible thermostats, smart bulbs, home-based video cameras, smart speakers and more. The new Family Hub refrigerators also sport AKG-branded speakers, offering deep bass and rich mid-range audio, which is certainly a big boost for Samsung Bixby. So, you can ask Bixby to play your favourite music tracks while cooking. The new Samsung Family Hub Smart refrigerators are expected to be available by Spring 2018.
GE Family Hub Interactive Screen
We already saw that Samsung wants to integrate the Hub control concept on a refrigerator, but General Electric took a different approach with the introduction of a 27-inch touchscreen, also called the Family Hub. And this device is designed to be placed above the stove of your kitchen. Being a huge tablet, the device offers control options for other smart home appliances products in your kitchen and other smart devices like voice assistant based speakers, smart bulbs, and internet-centric video cameras. You can also use the device to check for recipes and also make video calls with its inbuilt front camera. Interestingly, there is a secondary camera and we aren't talking about a smartphone-like rear-facing shooter. The camera is placed located in such a way the sensor faces downwards to take shots of your stove for posting on Instagram. An ingenious design idea indeed.
Gourmia Smart Multi-Cooker with Google Assistant
It looks like companies are trying hard to make every small home appliance connected with the help of voice-based artificial intelligence. The latest device to feature Google Assistant is the smart multicooker GKM9000 that features its own 7-inch LCD touchscreen. It also features Bluetooth connectivity and an integrated scale for accurate measurement of the ingredient. The device comes with different blades for stirring, chopping and whipping, along with 100 recipes pre-loaded within the device. And thanks to Google Assistant, you can also control other smart home appliances like a thermostat, connected bulbs, etc.
There is also the Gourmia Smart Coffee Maker, along with a built-in bean grinder that listens to the user's command and grinds the beans perfectly. The coffee maker is 1050 watts with a large capacity of 42.6-ounce glass carafe with a stainless-steel design, a delay timer, and a vibrant display. The coffee maker is capable of brewing up to 10 cups of coffee.
Another small-sized home appliance that bags the Google Assistant is the latest Gourmia Air Fryer that features its own Ready-View camera. This allows users for remote viewing of the fryer and watch from a smartphone or a computer (which is another ingenious design concept). The Air fry and advanced halogen technologies let the food to fry perfectly for the best crisp without the usage of a single oil drop. There are over 20 different cooking methods included such as fry, roast, bake, grill, and even popcorn.
LG InstaView ThinQ Smart Refrigerator with Alexa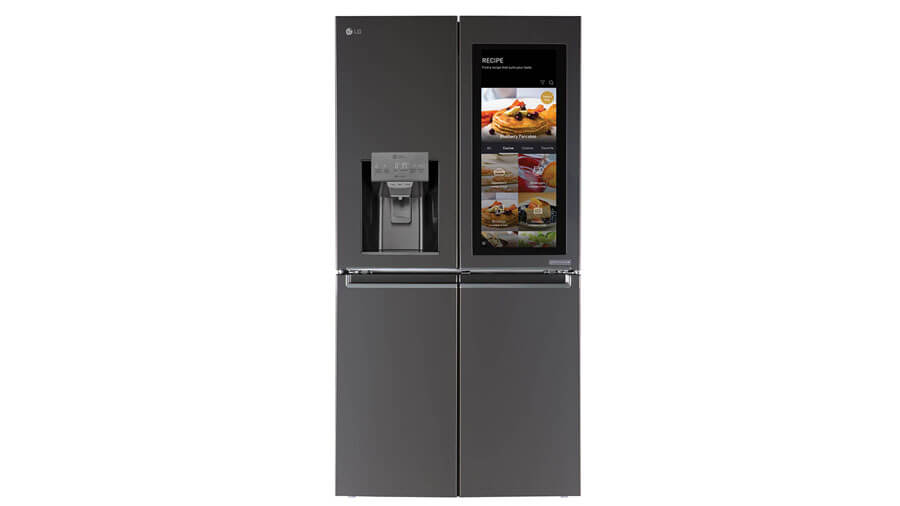 Like their previous smart home appliances, LG continues to feature their refrigerators with smart add-ons, and this time, the company has integrated Amazon Alexa voice assistant for the latest InstaView ThinQ Smart Refrigerator. It's the first refrigerator to feature Alexa in the market and allows users to make to-do lists, play their favourite music tracks, and even order groceries. There is also a 2MP camera with a wide-angle lens that streams a panoramic view of the refrigerator's interior compartments. This means you can check your fridge if you have enough eggs and milk or vegetables via the LG SmartThinQ mobile application, without actually opening the refrigerator.
LG Top Loading Washer And Dryer with SideKick and SmartThinQ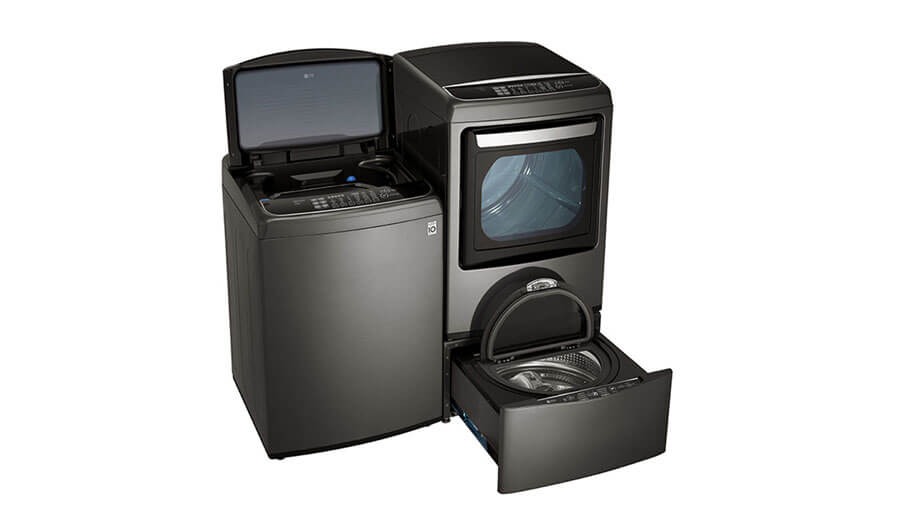 While the ThinQ Smart Refrigerator is powered by Amazon Alexa, LG's ThinQ Washing and Dryer feature Google Assistant. Users will be able to control the washer and use start/stop commands and monitor cycles with the Smart ThinQ mobile application. In addition to the main washer, there is also the SideKick pedestal washer for those who want their clothes cleaned quickly for small loads. The top-loading washer can wash in less than 30 minutes with gentle cleaning with the LG G Motion technology.