Top 7 Design Ideas For Creating A Productive Homework Space For Your Kid
If your kids hate doing their homework, perhaps their boring and mundane study space is to be blamed. You can transform their space into a fun-filled homework station where they will love to finish their homework and gain knowledge from their study books and other supplementary materials.
Not sure how to do it? We bring you the top 7 ideas to design an incredible, appealing, and productive space where your kid will be happy to study and do the homework on time.
Design A Space Unique To Your Kid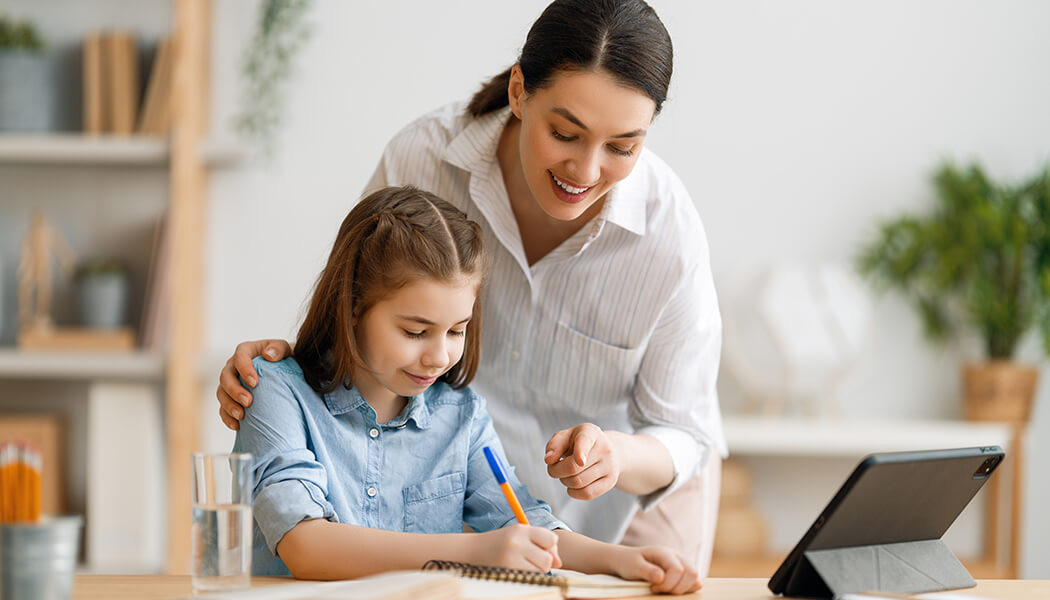 At first, you will need to decide the location of your kid's homework area. It could be the communal room (perhaps your living room or kitchen) or a desk positioned in your kid's own room or the spacious closet.
Once you have finalised the space, decorate it with unique items like school awards or trophies won by your kid, art projects, family photos, etc., to give it a special character that resonates well with your kid's personality. This will help you create a homework zone that the little one simply loves to study in and where he or she can finish the homework on time.
Make It Clutter-Free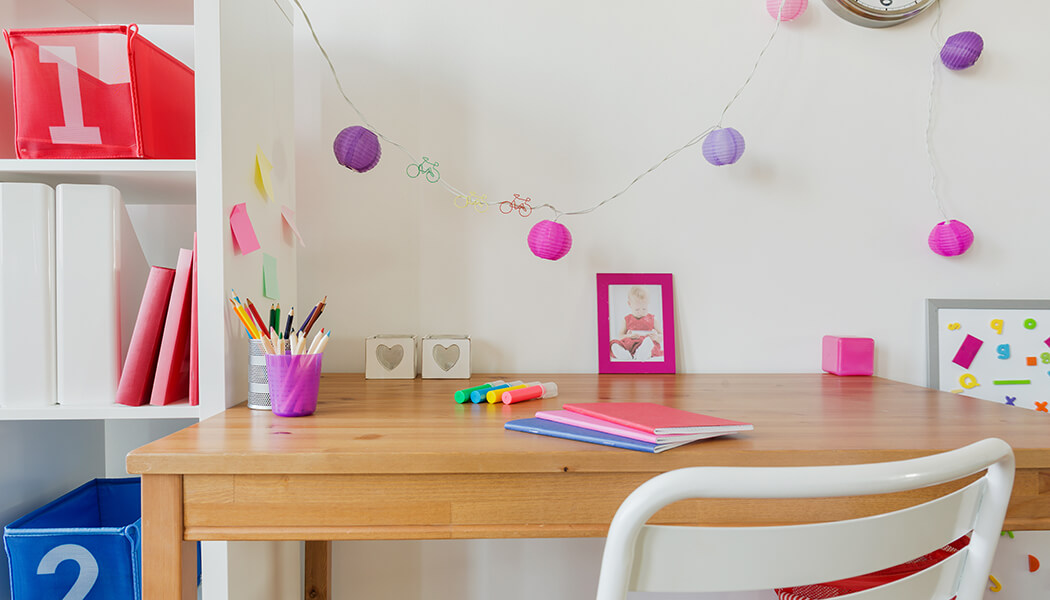 A homework space that's cluttered with loose papers, toys, pens or pencils, markers, etc., can take the focus away from studying. Getting rid of clutter is the first step to creating a homework space for your kid that's truly distraction-free.
You could invest in floating shelves, over-the-desk cabinets, drawers, bins, cubbies, baskets, or on-the-desk organisers to help your kid put away items that are not needed. By focusing on the importance of being organised, you can let your little one stay engaged and invested in schoolwork.
Create An Office/Homework Area
If you have a spacious work-from-home office, you may set a separate desk for your kid's homework nearby, which will allow the little one your proximity and keep him or her motivated to study as you handle your own professional work.
Such a family-friendly space can turn your work hours and your kid's homework hours into family time. Additionally, having you as an adult work/study buddy will make your kid have fun while doing the homework. By sharing a workspace with your kid, you can even monitor what your kid is really doing, offer help and suggestion when needed, and chip in with a few words of encouragement.
Keep The Essentials Easily Accessible
Study essentials could be various things, such as a calculator, a ruler, writing utensils like pencils, sharpeners, an eraser, a school binder, loose-leaf papers, or a geometry box. All these items will differ depending on your kid's class, age, and learning level.
To create the perfect homework space for your kid, you should ensure the study essentials are within easy reach so the kid doesn't need to leave the table to complete a task. For instance, you could keep a tiny personal dustbin where your kid can sharpen the pencil and throw the shaving residue without getting up.
Ensure Ease Of Access
The ideal area for your kid's homework should be easily accessible with respect to pathways. If the space is difficult to get in or get out of, it could become a cause of concern for your little one and you. The situation can be worse if your child suffers from a mobility problem or has underdeveloped motor skills.
Ideally, your child's homework area should be located in a less-frequented area of your home with minimal distractions (footfall-wise and noise-wise). Additionally, the chosen location should have adequate space for a desk, chair, and a few other things without feeling cramped.
Bring In The Light And Ensure Rock-Solid Connectivity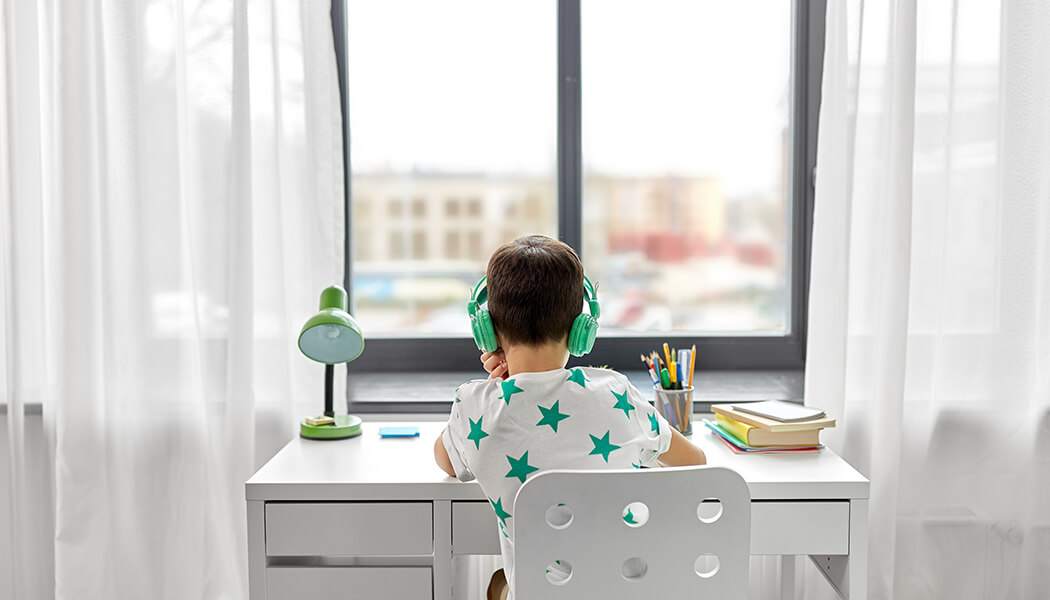 Your kid's homework area should be well-lit because good lighting is essential for focused studying. It's best to position your kid's desk and chair near natural light (say, a well-lit window), if possible, as it will be easier on the eyes. This is especially advantageous if your child spends a lot of time working on a computer.
The source of natural light should have minimal distractions outside though. Else, your kid may end up staring at people, vehicles, or birds instead of the books. In case there's no source of natural light in the designated homework zone, having a table lamp or other artificial light sources will suffice.
Since kids these days use the internet a lot for their study, ensuring the Wi-Fi router is nearby so they can stay connected is another crucial element for designing the perfect homework area.
Consider Flexible Desk Options
By designing a flexible and multi-functional homework area, you can have several advantages. For instance, such an area can be used for homework during the week and fun activities at the weekend, such as playing with Lego building blocks, putting together a 25-piece jigsaw puzzle, or creating model action figures.
You could invest in a movable desk, folding desk, standing desk, or even shelves that could double as a short-lipped homework zone for your kid. You could walk down the DIY road to create a flexible work desk for your kid to act as an integral element of his or her homework area. You will just need to research online to browse through the diverse and almost endless options that can help your kid enjoy study time while making the most of the available space, time, and effort.
Giving your kid a dedicated study space can help the little one feel inspired and encouraged to sit down, focus, and do the homework. With a homework area designed with unique features and elements that the kid will love, you can help your kid settle into a sustainable and regular routine and make studying and doing the allotted homework on time a habit.
You can use the ideas above to design the ideal homework zone for your kid that the little one would love.