Top 10 Open Closet Ideas To Make Your Wardrobe Look Clean and Organised
If your apartment is small and has little to no space for storage of your clothes, you don't need to keep them piling on the bed or a chair in the corner. Instead of having closets with doors that will make your small space look smaller and cramped, you can embrace open closets. These closets can help you keep your clothes and accessories organised and even display them to great effect.
No wonder why people with small spaces are going ga-ga over these closets that are in vogue. Even those with adequate closet space in their homes are opting for open closets to do away with ugly closet doors and add an aesthetic element to their interiors by displaying their diverse wardrobe. If you need practical ideas to style your open closets, we bring you the top ten that you can tweak to make them your own.
Opt For Whole Closet Systems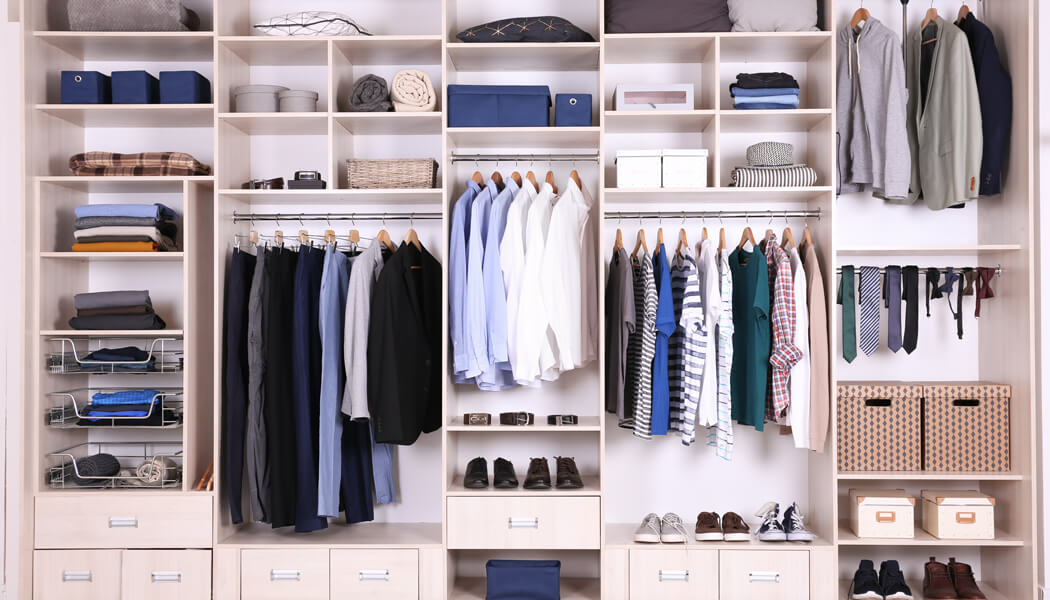 Whole closet systems with shelves, drawers, and hanging storage make organising your wardrobe quick and easy, and even take the guesswork out of your open closet design. Depending on what suits your needs and aesthetic preferences the best, you can take your pick from a variety of shelves, drawers, and hanging rods available in diverse materials and finish, all of which come together to form an efficient closet system.
You just need to strike a balance between functionality and visual appeal to ensure your open closet continues to serve you for long and doesn't turn into an eyesore after a month or two.
Use Boxes And Bins
Clear boxes made of plastic that come equipped with lids are excellent for organising your open closets. You can see what they hold from a distance, access the content easily, and keep your clothes protected from bugs and moisture.
You can even use different coloured boxes in diverse styles to turn storage into a decorative element. You may also use boxes and bins made of cardboard and reinforced fabric.
Bring In A Mannequin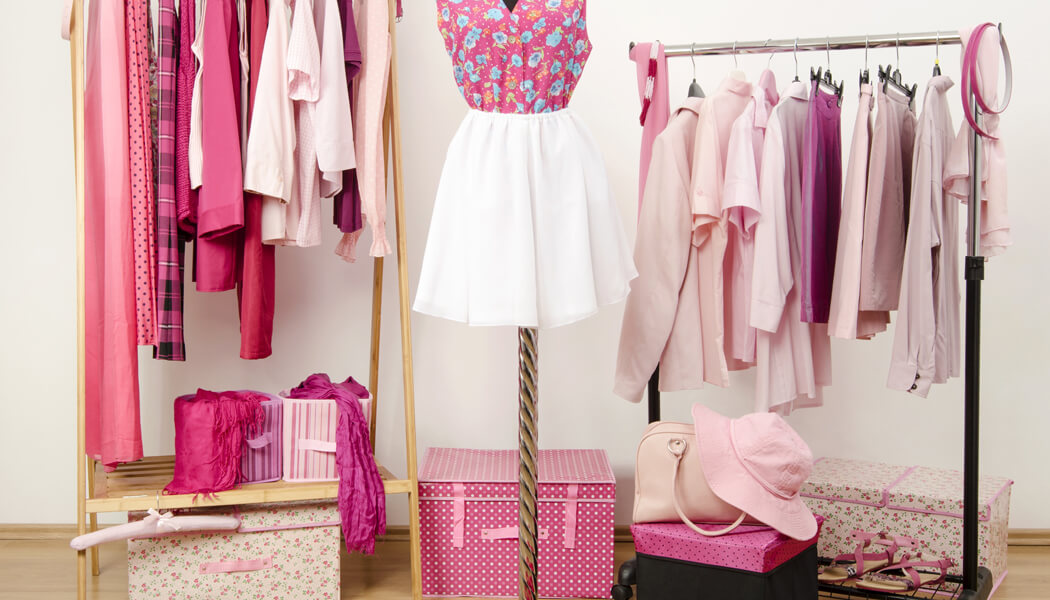 You can spice up your open closet by bringing in a mannequin that holds your dresses, coat, or even a hat or two. If you don't have space for a full-size mannequin, a half-bust one could do the job while adding a "wow" element to your closet.
You could even use your closet mannequin to showcase and store your necklaces, ties, scarves, etc.
Opt For A Movable Clothes Rack Or Rolling Cart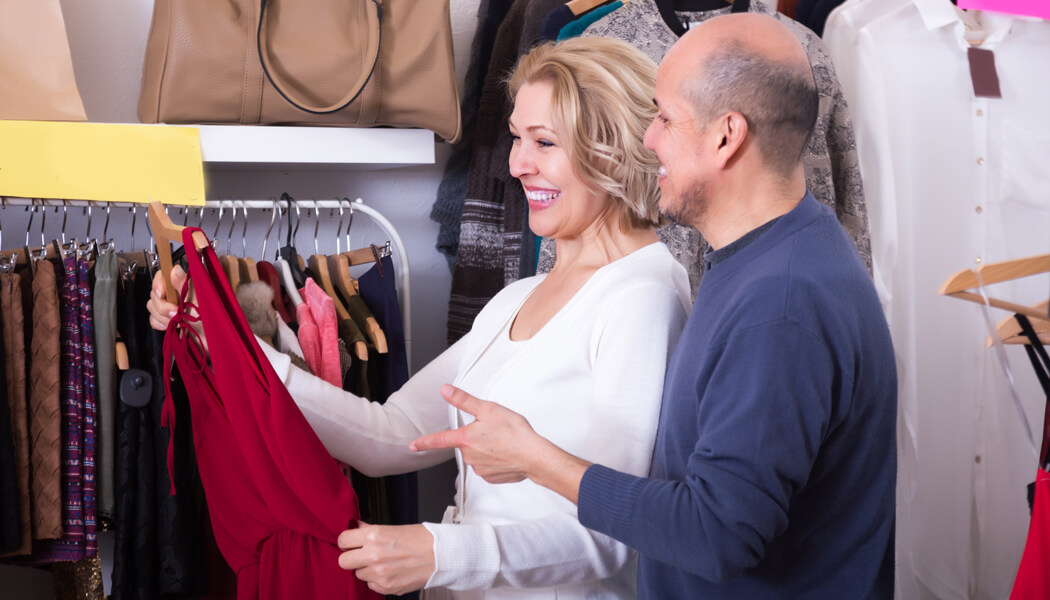 A movable clothes rack will let you roll it out of your way when you need better reach and access to your clothes or simply want to reach the rest of your closet. You could even get creative and convert a bar cart into a movable clothes rack or shoe rack by packing its shelves with baskets to hold your valuables.
These baskets may even be put to use for holding your scarves, socks, undergarments, and smaller accessories.
Flaunt Your Shoes
If you own an amazing shoe collection, it pays to keep them up high on your open closet shelves and flaunt them. Instead of keeping them on the bottom shelves as most people do, you should put them at a height for all to see.
Organising your shoes this way at eye level also makes them easier to see and match with your outfit.
Look For Stackable Baskets And Drawers
If you are taking the DIY route, you can use stackable baskets to optimise the storage space while giving your open closet an organised look. If you are opting for built-in closets, stackable drawers are your best friend. These baskets and drawers are good to use for storing your clothes, accessories, and other knick-knacks.
You could even use freestanding closet drawers in your open closet. When you use them together with hanging bars and shelves, you will have a whole closet system that's just right for your small space.
Leverage Organisers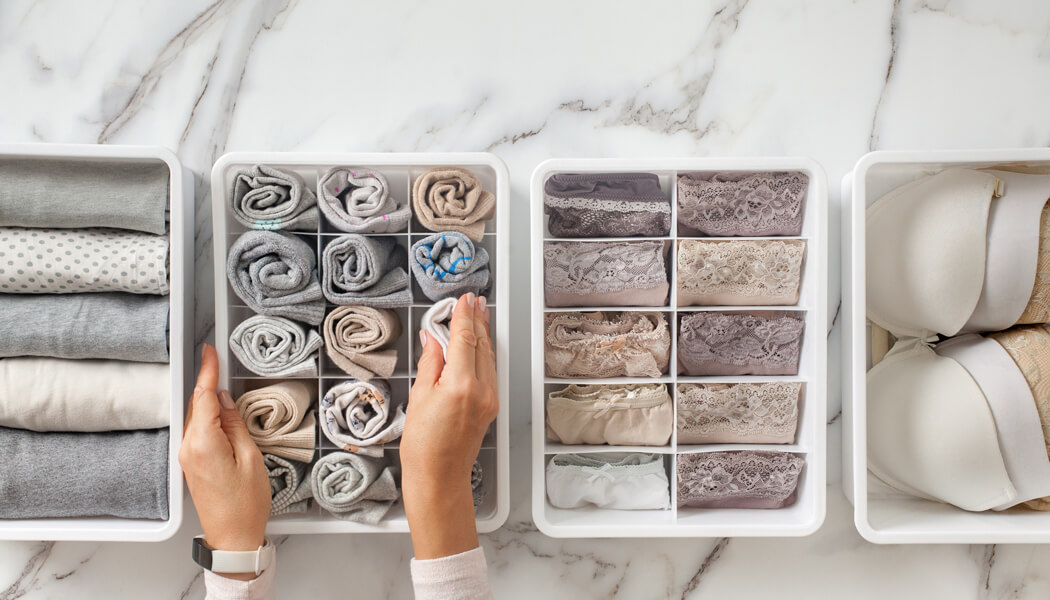 Organisers can keep your smaller items like ties, handkerchiefs, and undergarments neatly packed and within your easy reach. Investing in shelf dividers is another great idea as they help to keep folded stacks of clothing visible and tidy, unlike closed bins and baskets that hide the clothes from view.
You could even use hanging organisers to hold your folded T-shirts, sweaters, pants, or sweatshirts. Using a detachable hamper into which you can toss your dirty clothes may also help. Such a detachable organiser could even come handy to hold your clean and washed clothes, which you can revisit later to fold and put in their rightful places.
Prioritize Placement
Whether your house just has adults or children too, placing the clothes right is crucial to make them get accessed or found easily. For instance, your kid's play clothes and everyday basics should always go somewhere at eye level, be it hanging them on rods or tucking them away in drawers.
Seasonal clothing should be positioned within easy reach and the rest (that you don't need within the next month or two) stashed away on higher shelves.
Optimise Vertical Space
Once your open closet system is ready, do an audit of the space and note any additional space that still lies unutilised. Install some hanging rods (on which you can position your hangers) and hooks at varying heights in those extra spaces. You can use them to hang scarves, necklaces, belts, and purses. You can even be a little bit creative and use a corkscrew or a bottle opener on a hanger to double up your hanging space.
Positioning a side chair (preferably with armrests) closer to your closet can also let you use it to hang your ties, belts, scarves, purses, etc. while letting you use it, when needed, to wear or take off your shoes.
Have One Or Two Catch-All Baskets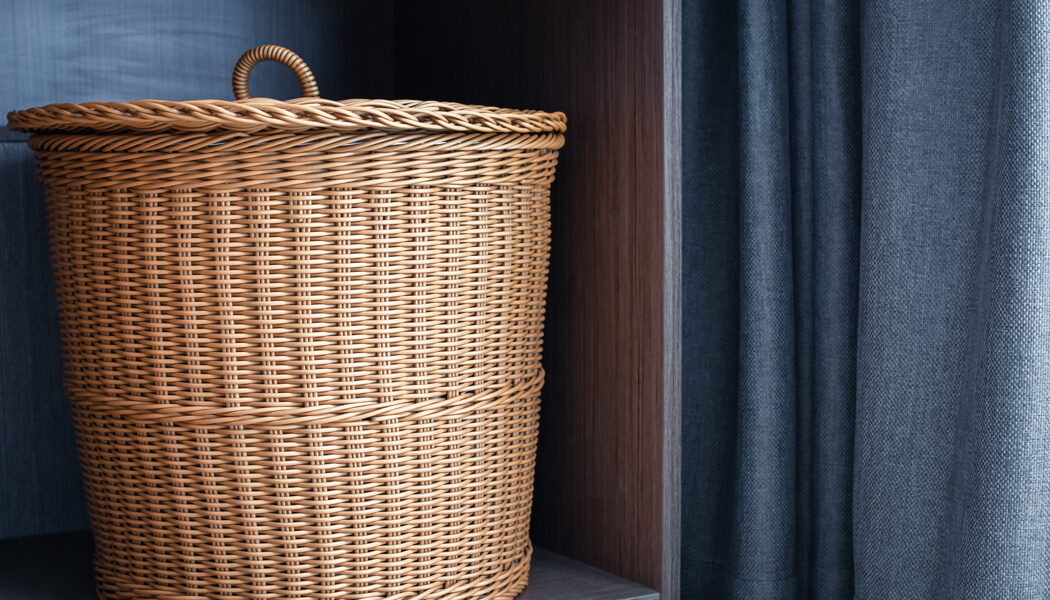 Catch-all baskets in your closet can hold a lot of items – from dirty clothes meant for laundry to miscellaneous stuff like toys, books, TV remotes, games, throw blankets, etc. that could otherwise clutter up your space. You can stash these baskets in the lowest part of your closet so they are easy to reach when needed.
Having one or more catch-all baskets offer you a quick and effective solution to clear your space of clutter and you can always revisit the baskets later to move the items where they need to go.
If you have limited storage space (which is the case with most modern city apartments), keeping your closet organised could be a problem. Some may even forego a closet altogether. However, using the tips above, you can have an open closet and make it look organised and stylish too.
Get to work now and see how your space changes from a messy one to an organised room with a welcoming vibe when you style your open closet using the tips and tricks we have shared above.