Tips to Purchase the best drying racks for all your laundry needs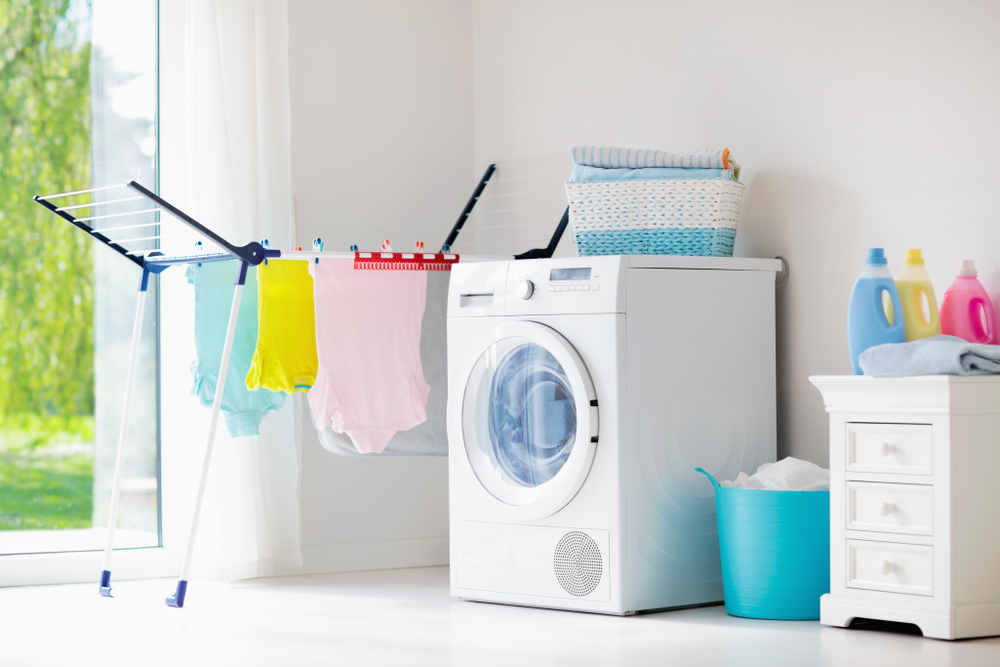 Investing in a good cloth drying stand is an efficient way of drying clothes on a balcony or in homes where you do not have access to outdoor space, a roof or a clothes dryer. A laundry drying rack is easy to install and use. If you are using a stand-type clothes rack then even installation is not necessary. A good drying rack lets your clothes air-dry properly and helps to avoid cloth shrinkage keeping your clothes wearable for a long time. While electric dryers toss and turn your clothes and tangle them up, a laundry rack simply lets your clothes hang during the drying process which puts less stress on the fabric resulting in less wear and tear. Using clothes drying rack also generates fewer wrinkles and less static than that from a clothes dryer. And, most of all, drying your clothes in the sunlight kills germs and destroys the reproductive cycle of bacteria.
Laundry drying racks range in sizes and designs from standing models to wall attached compact cloth drying racks. Given below is a list of the most common types of clothes drying racks available in the UAE.
Common types of drying racks available in the UAE
Freestanding clothes drying rack – This type of racks is usually quite large and are best suited for homes which are entirely dependent on racks for drying their laundry. Some freestanding drying racks are expandable and will fold into themselves when not in use. However, some other models need some assembly before use and may not be foldable.
Wall-mounted clothes drying rack – Wall-mounted racks are a permanent solution for laundry drying problems. These racks are screwed into the walls of the house and usually have an accordion-style folding system when needed, the rack can be pulled out and used as needed. Wall-mounted drying racks can be pulled out as much as needed and can be folded back up when your clothes are dried.
Ceiling mounted clothed drying rack – Ceiling mounted drying racks are installed on the ceiling and each rack can be lowered or lifted using a series of strings. Ceiling mounted racks are very convenient as they do not take up space on the floor and can hold a large number of clothes at a time.
Over-the-door clothes drying rack – For those who do not have enough space in their home to put a freestanding clothes rack or a wall-mounted fold-out hanging rack, a door hanging clothes drying rack is a good option. This type of drying rack fits over the top of the door and the racks hang down on one side. When not in use, these racks fold up flat against the door.
Fold-out clothes drying rack – Fold-out drying racks are small and portable clothes drying racks which are suitable for smaller families. Fold-out hanging racks can be set up whenever necessary and folded up and stored away when not needed.
Things to keep in mind when purchasing a drying rack in the UAE
Laundry hanging racks are very convenient contraptions to dry clothes in the absence of a dryer or clothesline. But, before purchasing a laundry hanging rack there are a few things you need to keep in mind. Read on to know the things you need to consider when purchasing a drying rack.
Material: The material of the rack is one of the most important elements to consider when purchasing a drying rack. Aluminium or stainless-steel cloth drying racks are durable and lightweight so you can move and set it in any place of your convenience. But, you need to ensure that metal drying racks are treated to be rust and corrosion-resistant. Plastic is the nest popular option for drying racks. Plastic clothes drying racks are lightweight and corrosion-resistant. However, plastic cloth drying stands are usually smaller in size since plastic can crack or bend easily under too much weight. Wooden clothes drying racks are another popular option. This type of rack is usually made from bamboo or other durable but lightweight wood. Wooden laundry racks are sturdy and durable which make them a good choice for most homes. However, folding designs are rarely available in wood.
Capacity – Consider the number of clothes you shall hang on your laundry drying rack. Will it be used for small items only? Or will you be using it to dry the bulk of your laundry? For large loads look for heavy-duty racks which can handle a lot of clothes at once and you can opt for folding models for light loads.
Portability – For many homes, it may be beneficial to have a portable drying rack which can be moved to any area with optimum sunshine for drying the clothes. Portable laundry racks are usually made of aluminium, plastic or bamboo. They are typically smaller in size so you can move them around easily. If you need a rack of higher capacity then look for portable clothes drying racks with wheels to move them around easily.
Space: Space is a major consideration when purchasing an indoor or outdoor laundry drying rack. The type of laundry drying rack you purchase should make the best use of whatever space is available in your house to dry your clothes efficiently.
The best drying racks available in the UAE
There are many options of outdoor or indoor cloth drying racks available in the UAE. One of the best clothes drying rack brands is Brabantia. Brabantia products are noted for their sturdy build and durability. If you are looking for high-quality clothes dryer stands in the UAE then Brabantia is one of your best choices. Get the best clothes dryer stand in Dubai and ensure that your laundry needs are met efficiently.