These are the 5 Reasons To Buy Custom Furniture from WOW DÉCOR
If mass-produced, store-bought furniture that you can find in five more homes isn't your thing, you should consider buying custom furniture. Though they will cost more than your standard store-bought furniture, they will be worth every dirham you spend. With pieces that are tailor-made to fit your needs, you get the freedom and flexibility to customise various aspects, right from the furniture design to the style, dimensions, material used, and overall finish.
If you are still not sure why investing in custom furniture offered by WOW DÉCOR is a prudent decision, we bring you the top five reasons you should do it right away.
Our Custom Furniture Pieces Are Unmatched Work Of Art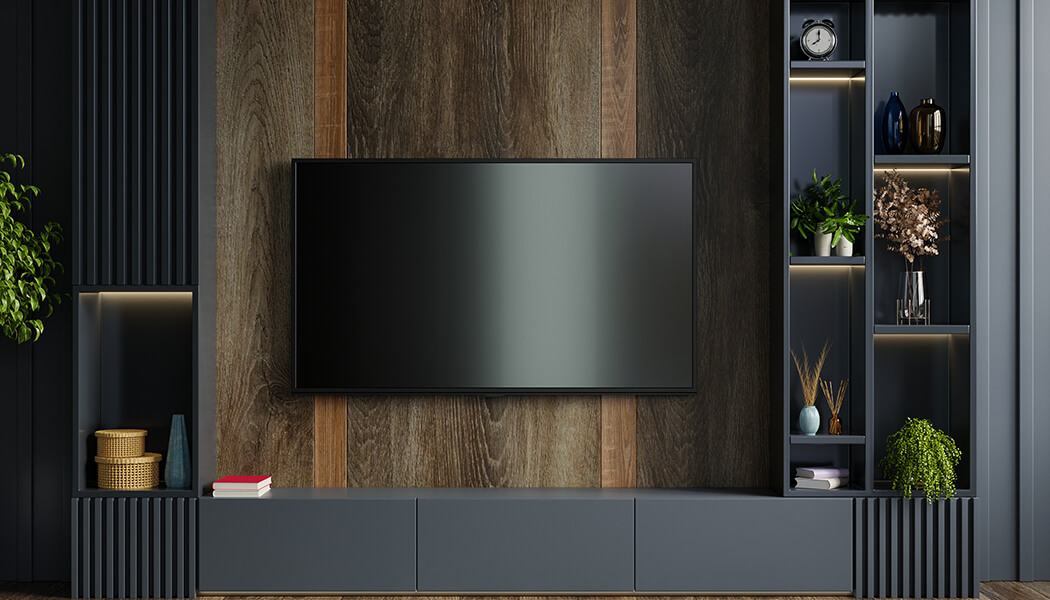 Each of our furniture pieces is an outstanding work of art. We involve experienced furniture designers and highly skilled craftsmen who leverage their expertise and use modern techniques to design furniture that are way ahead of mass-produced pieces. This means when you buy our bespoke furniture, you can pursue your aesthetic preference and individual taste.
When you buy from us, you won't be limited by size, colour, furniture design, material, woodwork, finish, or style. By partnering with us at WOW DÉCOR – UAE's premier provider of custom-made furniture, you can rest assured of getting uniquely personal pieces. Whether you need awe-inspiring TV units to accommodate your 65" smart TV, a matching centre table, or shelves that complement the overall décor, you can get them all from us. Thus, our bespoke furniture help you create a home that showcases your unique personality, reflects your desires, and meets your needs.
We Can Turn Your Design Concept Into A Reality
Loved a particular furniture design online that you want to customise for your small space? Need experts to tweak the dimensions to design furniture that suits your big living room? Plan to have beautiful home furnishings that work well with space constraints?
Have a design in mind that you want to execute for your personalised pieces of furniture, say closets? Whatever furniture design concepts or desires you have, you can turn them into reality with us. And if you aren't sure of what suits your space the best, you can always count on our interior design experts, some of whom specialise in furniture design, particularly custom closets, to present you with a few suitable ones from which you can take your pick.
If you want to give your home a cleaner room by having a stylish custom closet with an oomph quotient that optimises storage space, you can count on us. Whether you need a small closet to fit your constricted space or a walk-in closet that has space to store and display your belongings, from hanging rods to shelves, shoe storage, and more, our experts at WOW DÉCOR can build just what you need.
With us at WOW DÉCOR, you can design the furniture of your dreams, which will be a show-stopping piece that doesn't compare to ready-made, store-bought furniture you will find with other homeowners. Whether you want to make a slight variation in the design, size, or colour of closets you have found online or need experts to create a whole new luxury piece commissioned by you with outstanding woodwork, you can come to us to fulfil those wants and desires and get a custom closet that you will love for sure.
You Can Customise Almost Everything Down To The Smallest Detail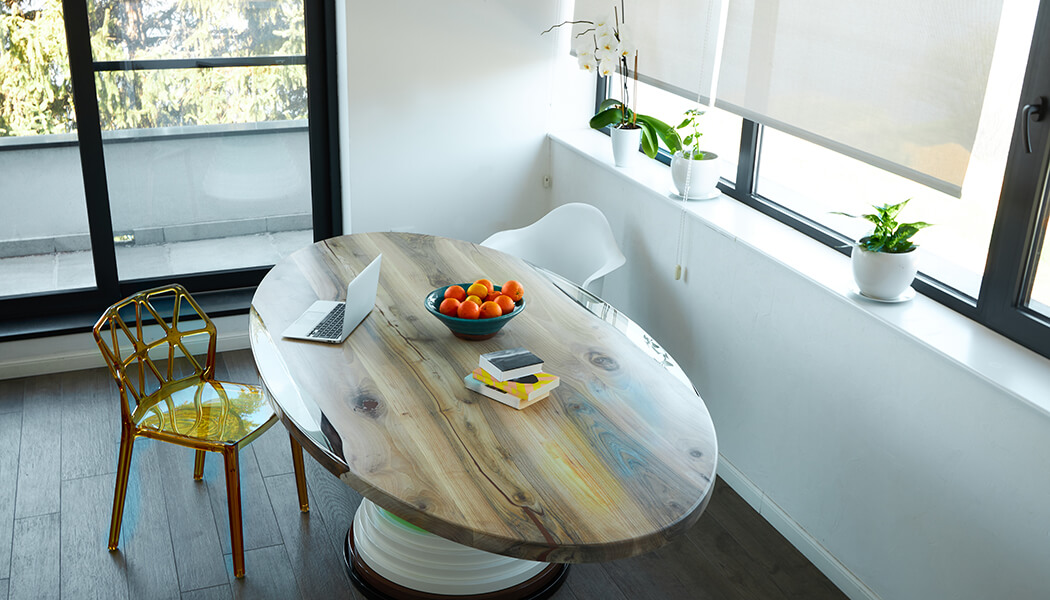 Want customised table or other furniture with novel designs to fill unusual shaped spaces (anything other than rectangular or square) or help you with storage options to use the available space judiciously? Plan to experiment with materials and finishes that aren't commonly available in standard furniture? You can do all these and much more with our bespoke furniture services.
When you want to create a stunning interior, mass-produced furniture fall short of what you plan to achieve as they lack the element of individuality that can set your space apart. This is where our bespoke design furniture and home furnishings can work their magic. Thus, when you need tables to suit a specific design or space requirement that regular tables available in the market are unable to meet, our custom-made tables will be just what you need.
By adding an extra layer and depth of unmatched class and quality, not to mention uncompromising attention to detail, these customised tables will help convert your "blah" spaces to awe-inspiring "wow" spaces.
Our Bespoke Furniture Services Deliver Top-Notch Quality and Functionality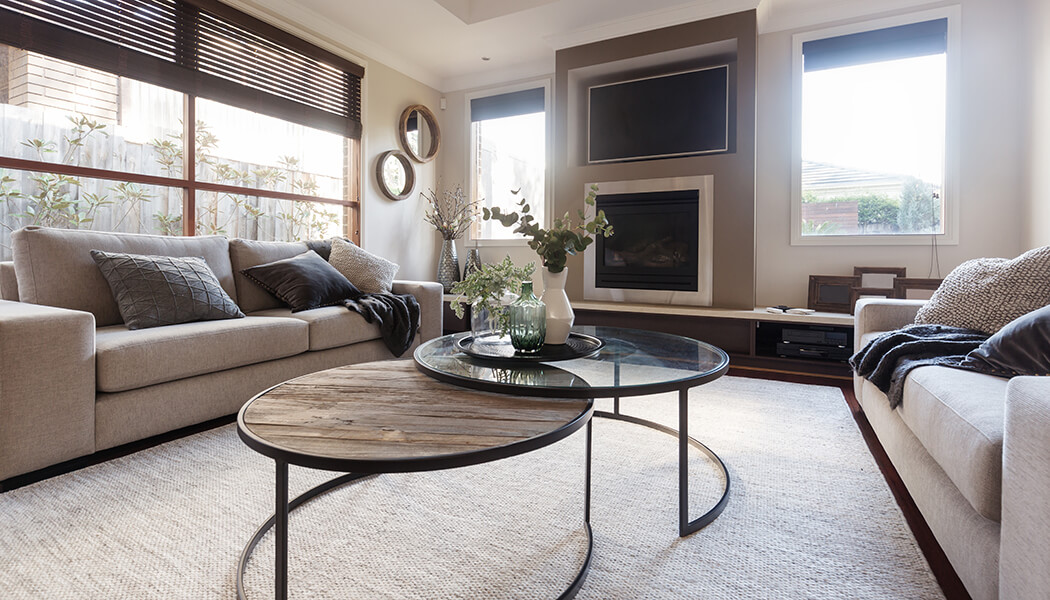 People often shy away from investing in custom furniture due to the cost factor. But instead of focusing on the cost alone, you should weigh the money you spend against what you are getting for it. Our custom furniture service isn't just about the doorstep delivery of bespoke pieces. You will get a lot more than furniture that's tailored specifically to meet your functional and aesthetic needs and desires.
Our in-house experts advise you on available options in terms of design, style, colour, finishes, woodwork, etc., to help you make the right choice. Once the basics have been decided, they create the furniture design, get it approved by you, buy materials, engage expert craftsmen to create the piece, and send experienced installers to set it up at your place. This means though you pay more for custom furniture, you ultimately get more.
As you can exercise better control over various aspects of the furniture-making process and ensure your opinions and desires count, you get pieces that have much better quality and functionality than their mass-produced counterparts.
Our Tailored Furniture Serves You In the Long Run
High-quality furniture lasts long and continues to serve you for years to come. Whether you need shelves with hidden storage, integrated shelves to make the most of the available space, or pieces with pull-out features, you can get them all and more from our custom furniture design services.
At WOW DÉCOR, we treat every shelving project to design furniture tailored to your needs and specifications as a creative act. We brainstorm and bring our collective expertise to the table to breathe life and beauty into each commissioned piece to meet your unique shelving needs. From longevity and visual appeal to sustainability, we balance all the key elements during the design and production phases to craft shelves that are long-lasting and showcase unmatched style.
Custom furniture can give your home a stylish and personal feel and make it stand apart from homes that use mass-produced, store-bought furniture. Whether you need personalised furniture with outstanding woodwork or home furnishings that have been tailored to fit your overall interior décor theme, you can get them all and more at WOW DÉCOR. Browse our website to find out more about our services and reach us today to discuss your custom furniture requirements!