Taking Your Pick between a Platform Bed and Box Spring
Platform bed – what is it?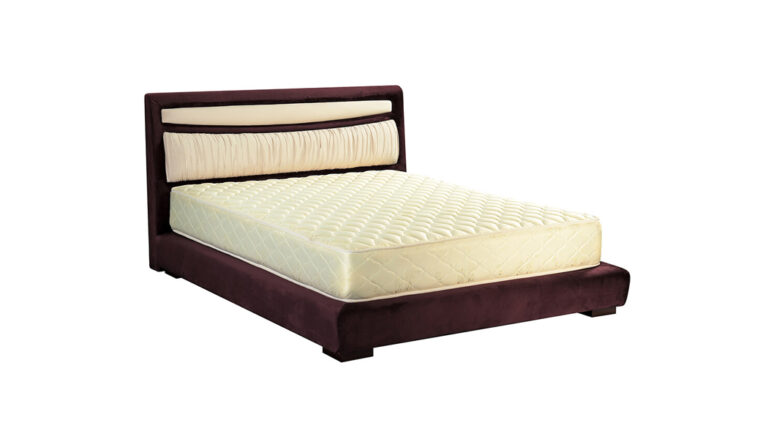 It's a bed frame with a low profile and sturdy base. The base that supports the mattress could be solid, slatted, or metal. Once you buy a platform bed, you can start using it right away as it won't need a box spring or additional accessories. This is unlike other traditional bed frames, like canopy beds or four-poster beds that require a box spring or mattress foundation.
You should choose a platform bed if you need:
A bed frame accompanied by a bed base
A low-profile bed frame
A strong base
A bed that needs no additional accessories, such as a mattress foundation or box spring
Typically, platform beds stand 6 to 18 inches tall and are available in three varieties:
Solid platform beds come equipped with a solid base and are crafted out of metal, wood, or plastic.
Slatted platform beds have slats made of metal, wood, or plastic.
Metal platform beds are created using steel or wrought iron and come with a metal grid and support wires as their base.
Advantages of platform beds
Offer you multiple style options on a budget
Compatible will all types of mattresses
Don't require a mattress foundation or box spring
More sturdy than other bed frames
Can offer built-in storage under the bed
Disadvantages of platform beds
Can be hard to move
Some users can find it difficult to get out of bed and struggle with pains and aches due to the frame's low profile
Beds extending to the ground don't have adequate storage space underneath
Can feel excessively firm for some users
Box spring – what is it?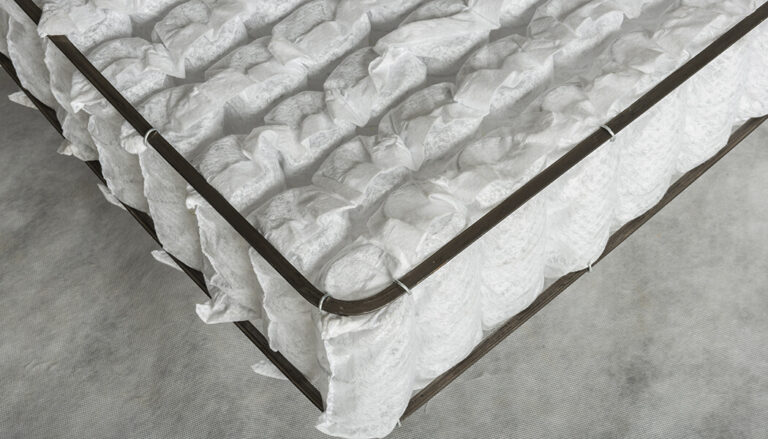 As the name suggests, a box spring is a box having springs inside. It's a type of bed base that you can position on a bed frame. Typically, a box spring is made of metal or wood and comes equipped with metal coils that are covered by some kind of breathable fabric. Its height is usually between 2 and 9 inches.
A box spring acts as a barrier between the bed and mattress. This can help extend your mattress's life by absorbing a part of the shock it has to endure usually. Apart from offering additional support to your mattress, box springs can increase the height of your bed significantly.
If you can't decide whether you need a box spring or not, you can seek your mattress manufacturer's advice. If they recommend buying one to use with the mattress you purchased, you should bring one home. The type of your bed is another crucial factor to consider when buying a box spring. While modern beds like adjustable or platform beds don't need box springs, their older counterparts like antique beds will require them. Box springs are ideal for your innerspring mattresses because their coils will align with your mattress coil. This will enhance the support to your mattress and make it feel softer.
Advantages of box springs
• Offers additional support
• Increases your bed's height
• Is easier to move
• Absorbs shock generated by restless sleepers
• Perfect for innerspring mattresses
Disadvantages of box springs
• Can add to the price of your bed
• Doesn't offer a lot storage space
• Spring can become noisy and lose support after a while
• Incompatible with some varieties of mattresses
Platform beds vs. Box Springs
Comfort
Both platform beds and box springs boost the comfort level of your bed. However, a lot depends on your mattress type too. Box springs work well with innerspring mattresses. However, since box springs don't permit much airflow, they can trap heat and not work with other varieties of mattresses.
Platform beds are breathable and can work well with all types of mattresses. If you buy slatted platform beds, try to choose one with closer slats as it will offer you more support.
Dimensions
Whether you select a platform bed or box spring, its dimensions will depend on the size of your mattress and its manufacturer. Weight-wise, platform beds are heavier than box springs. This makes it pretty tough to move them around. However, if you consider the weight of the bed frame and box spring, you will find that box spring beds are usually much heavier.
Compatibility
A platform bed can work well with most mattress varieties, including latex, memory foam, and hybrid mattresses. However, box springs are mainly well-suited for innerspring mattresses. As a result, when it comes to the compatibility factor, platform beds win.
Storage space
You can get platform beds with in-built storage where the storage drawers are typically positioned under the bed to help you maximize the space. You could even get platform beds with built-in bookshelves, thus facilitating additional storage.
You won't get much storage space with most box springs. However, if your box spring is high off the ground, you can utilize the area underneath the bed for storage
The final choice
If your innerspring mattress is too soft, buying a box spring will be good. But if you need a cost-effective, low-profile, sturdy bed frame that lets you enjoy style and functionality on a budget, opting for a platform bed will be wiser.