Make Your Home Go Green With These Top 7 Houseplants
Whether you want to beautify your home with greens, improve indoor air condition, or enhance the space's positivity quotient, houseplants are your ideal choice. By choosing right, you can ensure the room temperature remains comfortable, air toxins are eliminated, indoor air quality improves, and the visual appeal of your space goes up by a few notches.
Not sure which plants to bring home? We present a list of the seven best plants to choose from to liven up any corner of your home.
Aloe Vera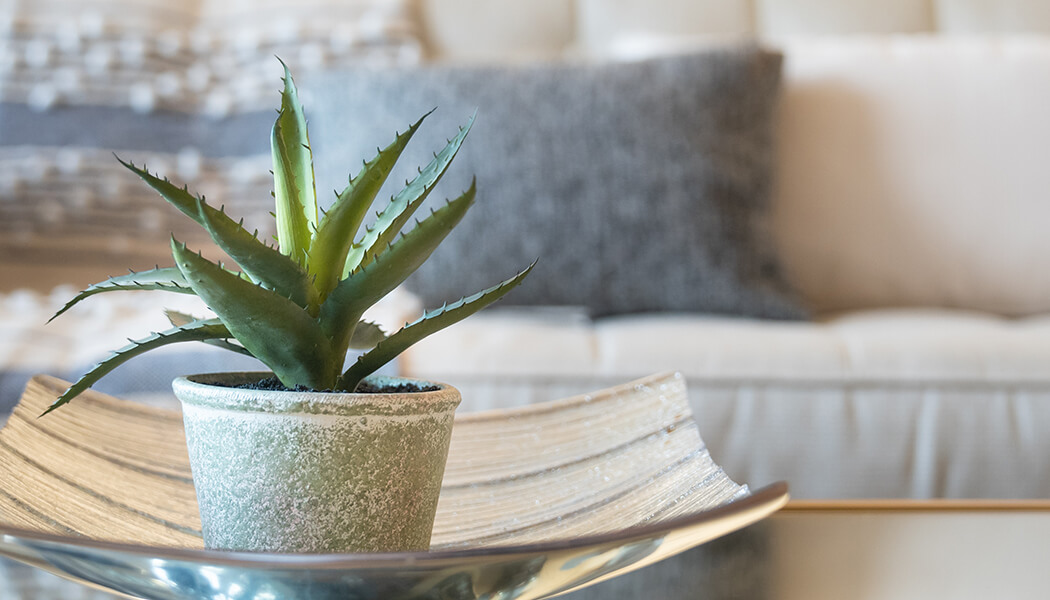 If you need one of the best plants that can thrive in dry weather conditions, simply go for aloe vera. This air-improving plant is also popular for its gel, which you can use for fast healing of skin injuries and improving hair quality. Apart from its health benefits, aloe vera will also help enhance your indoor aesthetics.
Since aloe vera is a low-maintenance plant, you'll only need to water it when the soil has become completely dry.
Snake Plant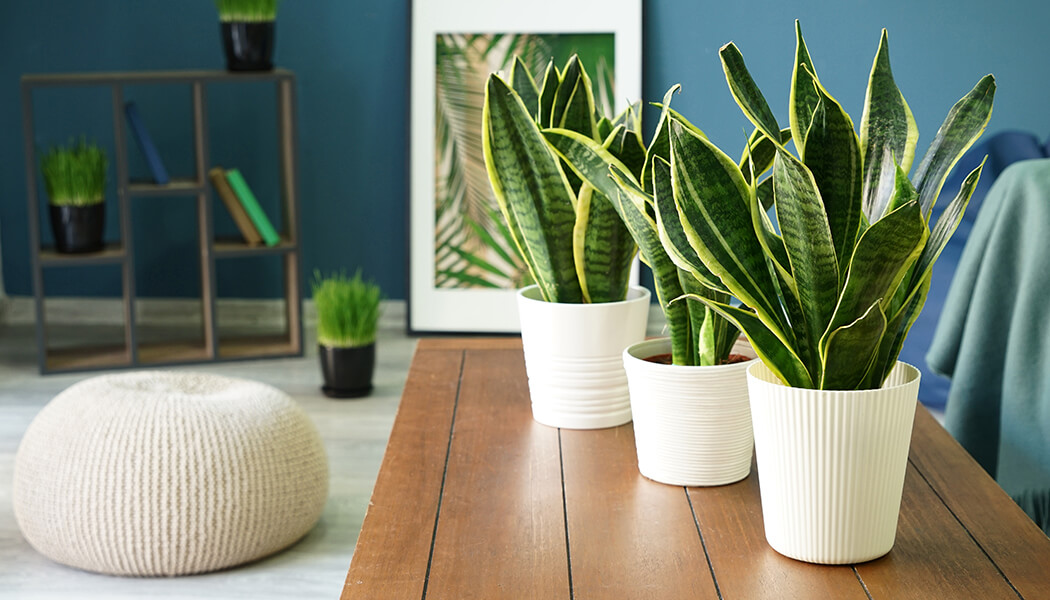 Exhibiting the beauty of sword-like leaves, a snake plant (Sansevieria) is sure to enhance the beauty quotient of your home. Without requiring much water and sunlight, this plant will provide you with yellow and green leaves, which are enough to make any room an inviting one.
The snake plant is quite easy to grow and prefers indirect light with some direct sun. It can even adapt to grow in full sun conditions but can survive in dim situations as well. You should allow the soil to dry between waterings. It's preferable to underwater your snake plant because if you accidentally water it excessively, it could die.
Jade Plant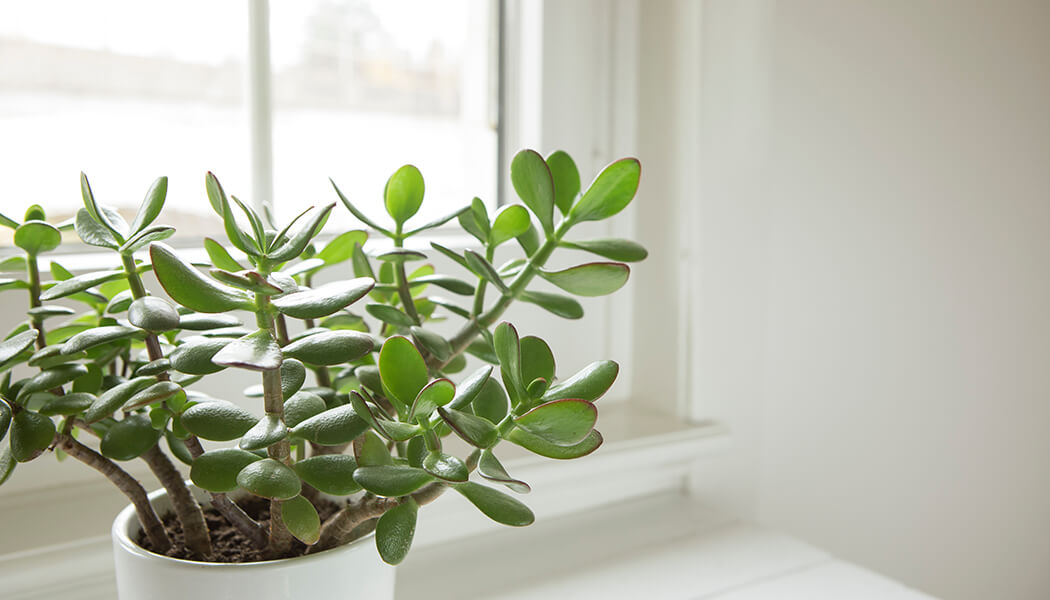 This slow-growing plant has oval-shaped, fleshy leaves and woody, thick stems that look like tiny tree trunks. You can expose young jade plants to bright, indirect light to avoid leaf scorching. Mature ones can bear up to four hours of direct sunlight or thrive in even partial shade.
During the spring and summer, you should water jade plants so the soil remains moist but isn't wet. However, remember to decrease watering to a monthly schedule in the winter. For the healthy growth of these plants, you should focus on good drainage.
Peace Lily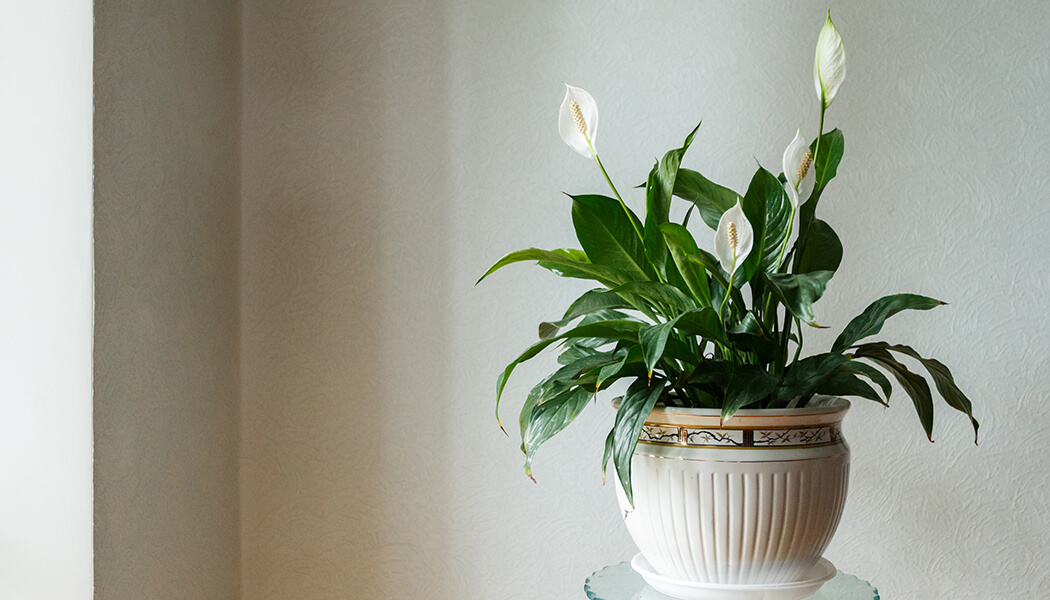 This is another air-purifying plant that you can grow even if you lack a green thumb. The white blooms of this plant, which appear in the spring, are sure to light up any space. Peace lilies (Spathiphyllum) can thrive even in rooms with no windows, thus making them ideal for such spaces.
Peace Lily can tolerate fluorescent lights but it prefers light partial shade. You can water it once a week or more frequently if the soil appears dry.
Philodendron Imperial Queen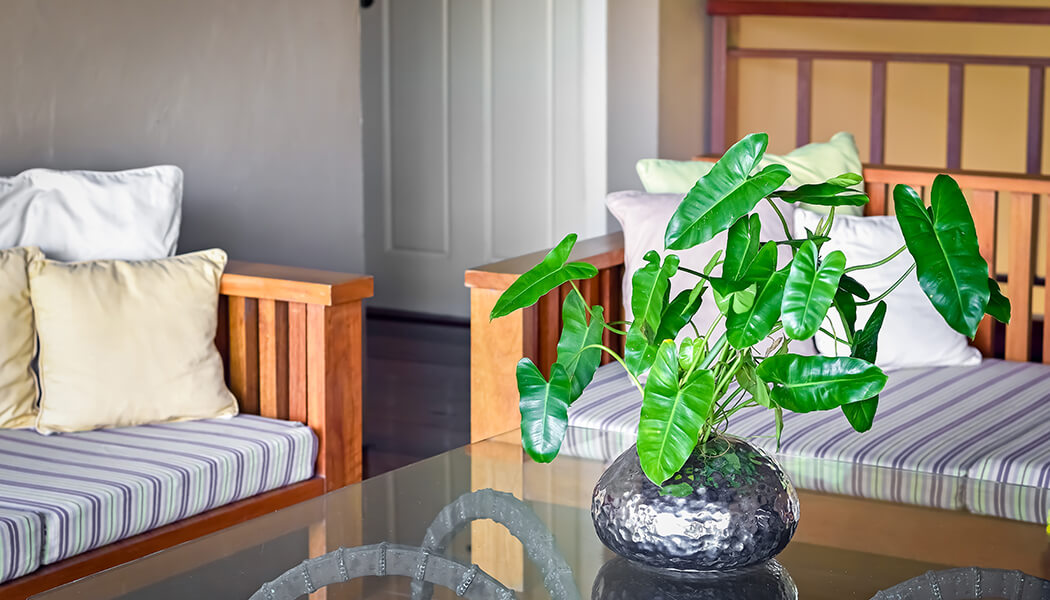 If you need a low-maintenance, easy-to-care, tolerant, air-purifying indoor plant, don't go beyond this species. With its large, glossy, dark green, heart-shaped leaves and distinct veins that run through them, this ornamental plant can be an excellent addition to your indoor space.
Philodendron Imperial Queen thrives in the presence of bright indirect light. But it pays to keep it away from direct sunlight, as it may damage its foliage. You should water this plant moderately to ensure the soil is moist, but not wet.
Parlour Palm
This elegant, easy-to-look-after, ornamental plant with feathery, lanceolate green looks comes with excellent air-purifying qualities. Parlour Palm prefers filtered sunlight to grow well. You should ensure not to keep this plant in too dark or cold corners.
This plant enjoys weekly waterings. Each week, you can stick to 1 or 2 top-down waterings, while letting the soil dry out between watering.
Ferns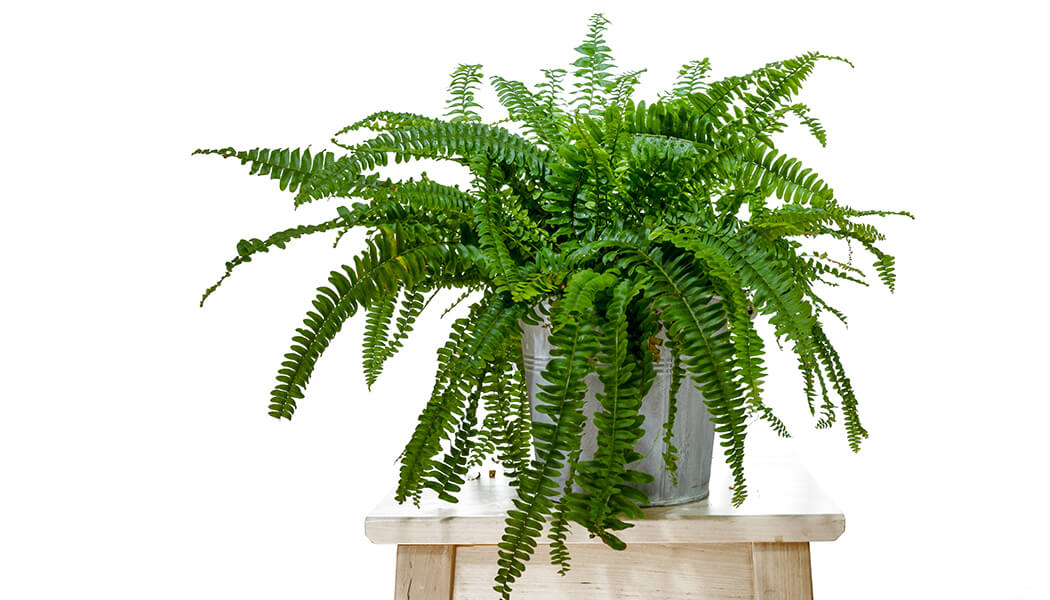 Irrespective of whether you are looking to leave a significant impression on guests or beautify a dull corner, ferns can be the go-to option for you. With their vibrant and fresh looks, ferns can easily make your room beautiful with their verdant presence.
Since most ferns prefer indirect sunlight, you should ideally keep them away from direct sunlight, which could burn the fronds, thus making your plant become dry and crispy. You should water your ferns once a week or earlier if the topsoil starts getting dry.
In addition to enhancing your home's beauty quotient, plants bring a calming and soothing effect to your mind and body. Act now to bring a few of these houseplants to create a welcoming space that's visually appealing and relaxing, thus giving you the ideal setting to let your hair down or make merry with friends and family.