Make Your Breakfast Nook Charming & Functional With These 10 Essentials
Breakfast is the most important meal of your day. Instead of gobbling it up and not feeling what just went into you, it will be much better to sit in a relaxed breakfast nook and enjoy your day's most important meal. A breakfast nook usually refers to a small space off your kitchen, but it's not always closed off by three walls.
Whether you have a spacious kitchen to create a corner banquette with a custom bench and built-in storage or a tight space that can just have a small round table between two bistro chairs, there are certain essential elements that can make the space work for you, irrespective of its size.
If you have always wanted to create a breakfast nook that would make every morning a little sunnier, we have the right recipe to help. We bring you the top 10 breakfast nook essentials to focus on, which will help you start your day in style and carry on the good mood into your day to slay it like a true pro.
Ready to learn? Here we go!
Maximise Seating
Add chairs, benches, corner sofas, built-in window seats, etc., to maximise seating. It pays to have them built out of a durable material to ensure they can withstand inevitable spills and scratches.
You can add throw pillows to add a dash of comfort to your breakfast nook. For tight spaces near a window or overlooking the outdoors, you could bring in bistro chairs to imitate the feeling of alfresco dining.
Choose Your Breakfast Table Wisely
Eating breakfast without a table would be difficult, right? However, before buying a table, measure the space you have to ensure it fits. For instance, round or folding tables can work well for tight corners. The latter, which can be folded and stowed away when not needed, is especially helpful. If your space permits, you could even bring in a marble-topped table with metallic or wooden legs.
If you are in the mood to experiment, you may invest in something similar to a coffee table or a small pedestal table because there's no stringent rule that your breakfast table has to be a conventional dining table. The key is to be creative to build a breakfast nook that's truly yours.
Decorate The Wall
From wall art and wallpaper to paintings, framed images, a collage of family pictures or those depicting special events, or a photo gallery, there are various ways to decorate your breakfast nook's wall. You may even install floating shelves on the wall and display colourful cups, saucers, and other utensils to jazz up the space.
When decorating your wall by adding a pop of colour to it, try to have a neutral background and leverage contrast by keeping your furniture light and bright as this will help draw the eye up.
Mix Colours, Patterns, And Textures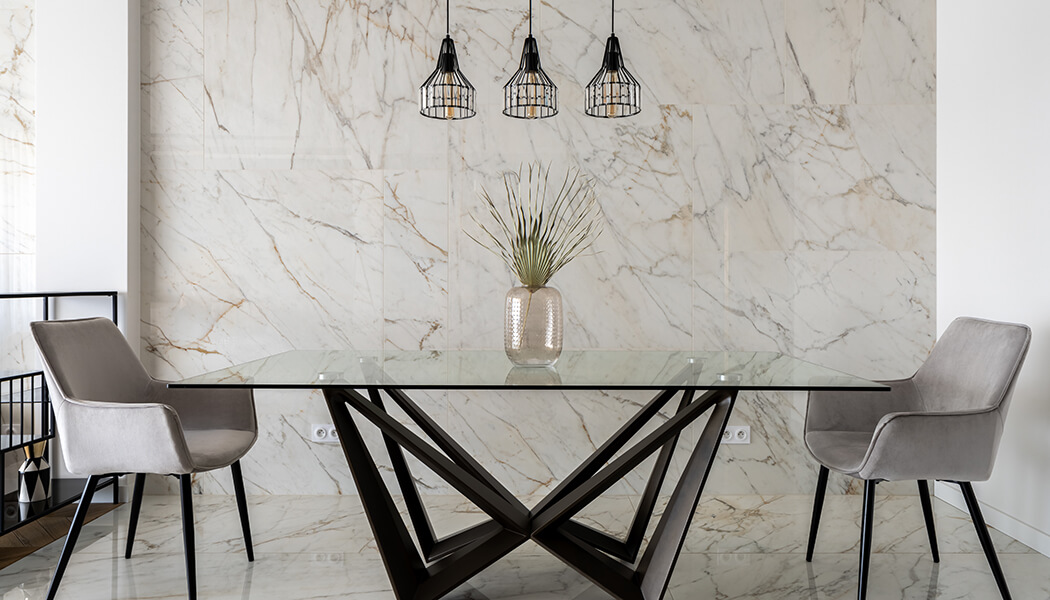 You can bring a lot of colours, patterns, and textures into your breakfast nook to make it look beautiful. However, it pays to create some consistency throughout for a homogenous look.
For example, a glass table with a glass vase and hanging lights with glass shades, or natural cane chairs with cushion covers in beige or neutral tones, a matching bamboo shade, and an area rug can work wonders to up the style quotient and visual appeal of your breakfast corner.
Be Smart With Storage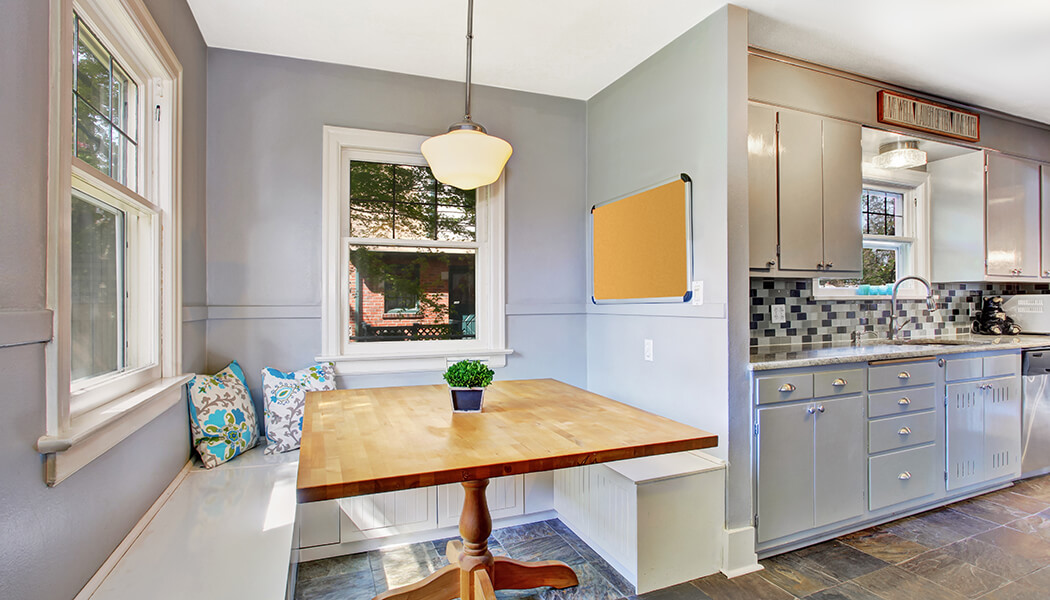 You can install floor-to-ceiling cabinets on a blank wall in your breakfast corner to store away your breakfast essentials. If your walls have windows with a nice view of the outdoors, you can use the space beneath your seats for storage.
If these are not feasible, you could install cabinets and open or closed shelves to create storage space for your breakfast essentials, utensils, and gadgets.
Showcase Your Breakfast Set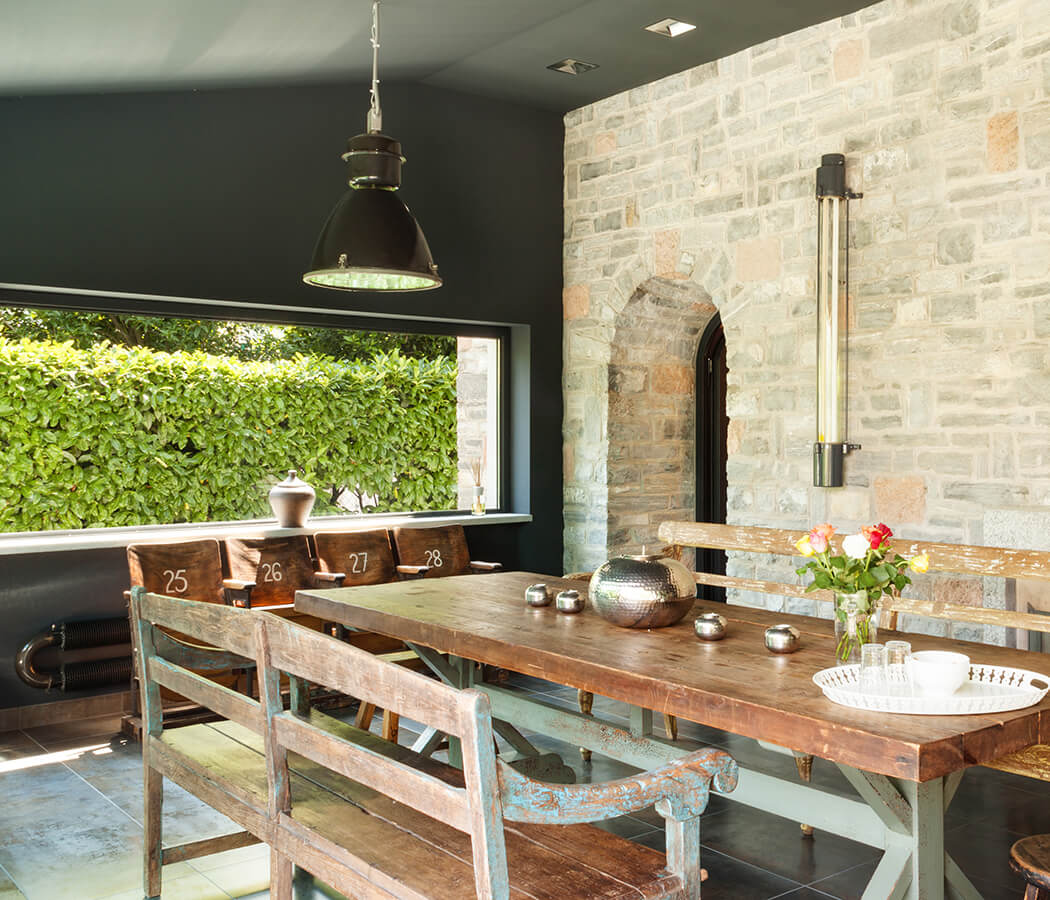 To jazz up your breakfast space, you can display your plates, bowls, cups, spoons, teapot, etc. You could even invest in a small dish set that's used just for breakfast.
Showcasing your set in your breakfast nook is an excellent way to set the right mood for that all-important meal of the day. If you don't want to buy anything new, you could simply use some of your normal dishes as part of your breakfast routine and put them neatly organised on the breakfast table or somewhere else in the breakfast nook.
Don't Forget The Placemats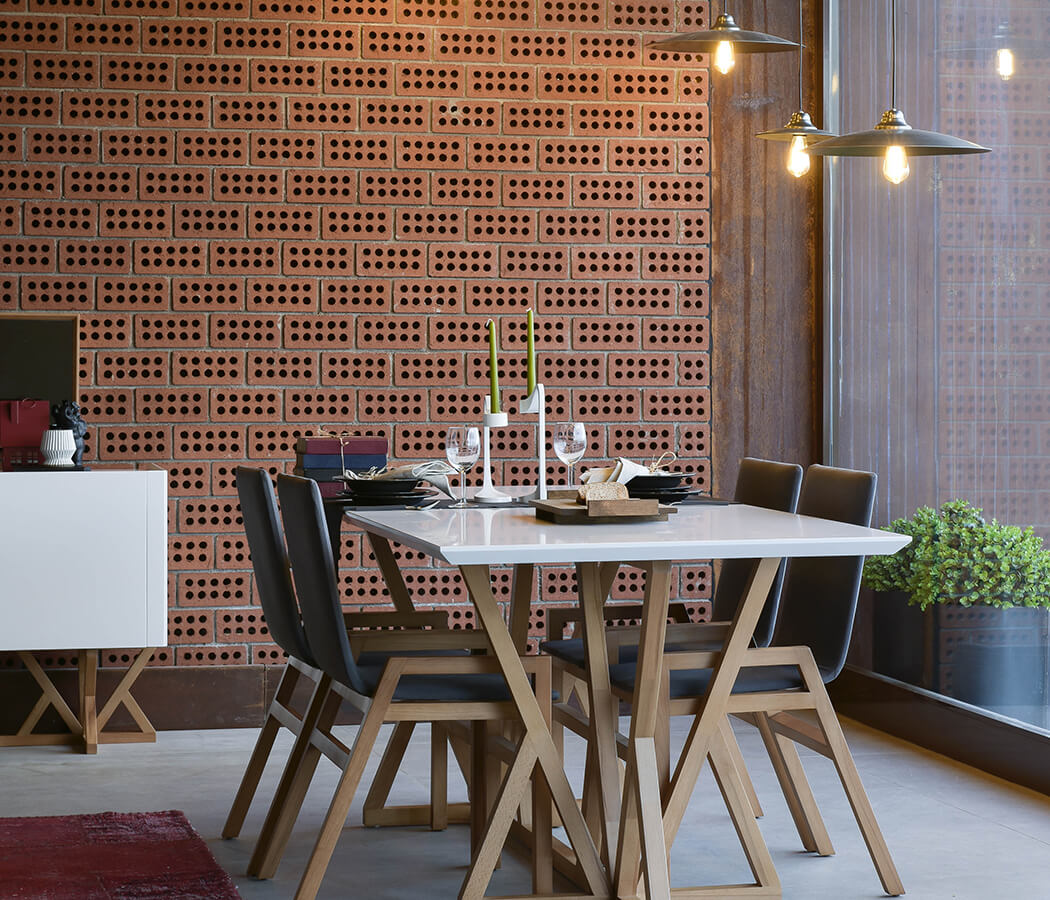 Even if you prefer your breakfast table to have a bare look, you could still use placemats. In case you already use a tablecloth, you may position placemats over it. Placemats are usually rectangular or round in shape and are made of fabric or fibres that will protect your table against hot spots, spills, and scratches. It's pretty easy to clean placemats, which you can wash or wipe with a damp piece of cloth.
These little pieces are decorative elements that complement your breakfast corner's style and help you keep your table clean. If you have kids, easily washable placemats are a must-have.
Bring In Some Flowers Or Greens
Potted greens or fresh flowers can instantly enliven any space and that applies to your breakfast corner too. If your cosy nook appears to be missing something, invest in some plants and flowers.
It's best to bring home the natural varieties but if it's tough to find or maintain them, you can make do with artificial varieties.
Don't Skimp On Lighting
As your breakfast nook needs to be a functional area, you should ensure you choose the lighting fixtures right to set up the right ambiance. Why? Because lighting can make or break your breakfast corner and you definitely want to get it on point.
Depending on your overall space's design, you can take your pick from a regal chandelier, glass globe lights, industrial barn lights, DIY lights, or lights surrounded by sculptural wood or metal framing, to name just a few. You could even consider shorter pendants or semi-flush mount fixtures if your breakfast corner has a low ceiling to maintain proper distance between the light and the table.
The type of light and the total wattage necessary will depend on the size of your breakfast nook and the purpose of the lighting fixtures. For instance, if you plan to handle certain tasks in the early morning hours while sitting at the breakfast table, you will need more light than if you plan to switch on the lights occasionally during a cloudy morning.
Support Sustainability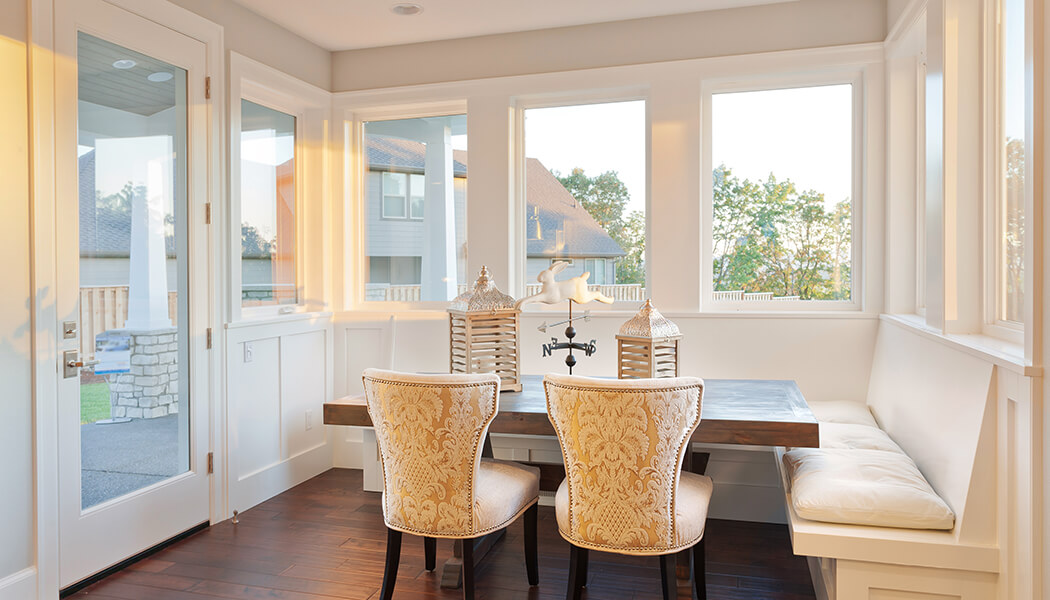 When designing and decorating your breakfast corner, you can go eco-friendly and bring in organic materials such as cotton, wood, leather, linen, wicker, stone, etc. You could even support sustainability trends by investing in recycled compounds, reclaimed wood, and eco-friendly fabrics.
With such environment-friendly conscious choices, you can create a healthy and positive vibe in your breakfast corner and be proud of taking certain steps to preserve the environment and lessen your carbon footprints.
Whether you want to design your breakfast nook from scratch or give it a makeover, these 10 essentials can help you get started. Tweak them as you wish to ensure your breakfast corner is exactly what you have envisioned it to be – functional, well-lit, welcoming, comfortable, and beautiful.