Here are 7 of the best types of desks for you to work stylishly
Choosing new furniture can be hard. You need to consider what type you want, and for that you need to look at functionality, durability as well as aesthetics. When it comes to getting a new desk, all these factors have to be considered. Whether you want to add an extra element to a room or want to create a space where you can work, read, or more, a desk is the perfect choice. If you don't know what type of desk would be perfect for you, here are 7 practical desk ideas to spice up a room in the best way.
Computer desk
If you're someone who needs a desk for school or office work, computer desks are the best option. Computer desks are useful for when you want to sit comfortably as well as keeping your computer in front of you and working at all times. Computer desks are the best accommodating place to keep computers or laptops with enough space. Some important things you need to consider are: that the desk has a large surface area, it is a suitable and comfortable shape for you, whether it has a tray for the mouse and keyboard as well as durable construction.
Executive desk
For an office setting, an executive desk is a great choice. As well as having a large surface area that can help you work well, it has multiple storage options so you have a safe space to put all your items, perfect for jobs in the office. It also has filing cabinets so you can use the desk to keep anything in an orderly manner. When you have different spaces to keep different things, it can be very beneficial for work to have everything organized. It is also made with quality construction, so you don't have to be worried about it breaking easily. The purpose of an executive desk is to have enough space for everything, making it more effective and faster in office jobs. As well as this, it is also designed to be comfortable so this can be especially good if you have to use it all day.
Standing desk
If you're more of a person who watches your health, a standing desk is perfect for you. The whole point of it is that you can stand while working. Sitting for extended periods of times can be dangerous and lead to diseases like obesity, diabetes and even different types of cancers. How exactly do you prevent this? A standing desk is an excellent candidate. You may assume that these types of desks are uncomfortable to use but they have a very easy-to-use height adjustment feature. This way, you can use this type of desk comfortably and not be sitting down idly all day while doing so. Some features this unique type of desk is its height adjustment, mobility features and more.
Writing desk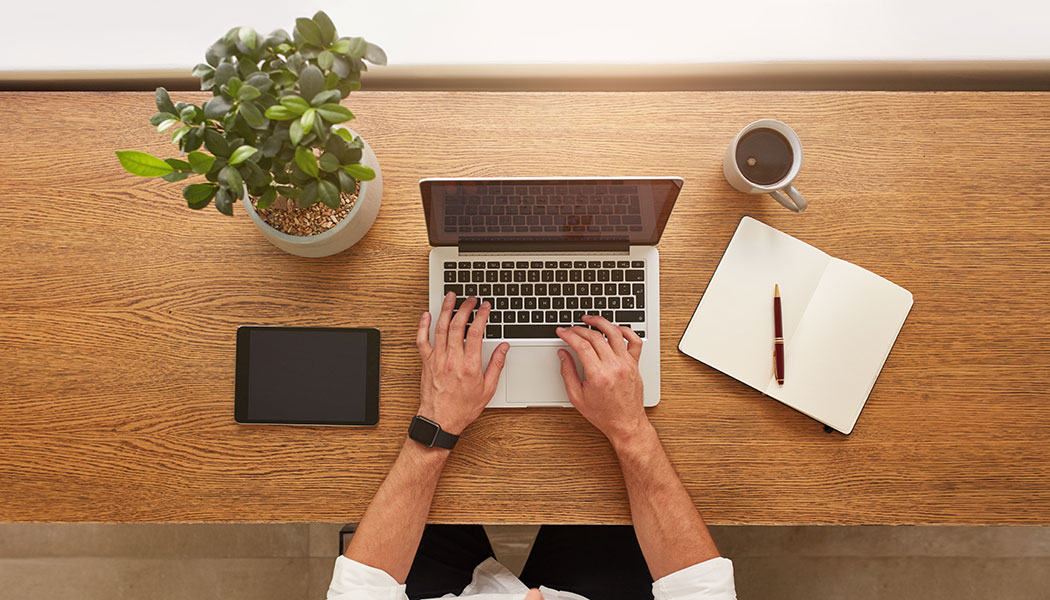 A writing desk is a special type of desk, personalized for writing. If you're someone who needs to write constantly for work or school, a writing desk can be beneficial to you. Although this type of desk is made for writing, you can keep various items on the desk including laptops and some decoration. It also includes a drawer that can be useful to store pens, pencil, erasers or other types of stationary while writing. Some features that make this desk good for writing are its flat surface, that ensures nothing is in your way when you write, and multiple useful drawers to store all your items. This type of desk can come in handy especially you're a student or a writer, so if you do any of these a writing desk is perfect for you.
Vanity desk
This is a type of desk that has a different job than the others. Also known as a dressing table, the purpose of a vanity desk is to help you get dressed or when you apply makeup. It has multiple drawers so that you can store different perfumes or makeup and includes a built-in mirror to help when you apply makeup. A vanity desk is perfect for when you want to make your room look neater and prettier and keep all your cosmetics and candles all in one place. It also includes a chair and can include decorations to add comfort and better appearance.
L-shaped desk
If you're a multi-tasking person who needs more space, an L-shaped desk is perfect. Its large surface area is good for when you want to put multiple things on your desk. As the name says, it is L-shaped so you can rotate between tasks if you do things spontaneously. Not only can you spread all your work items, but its large amount of space helps you store things easily in its drawers and varied compartments. This type of desk can be especially useful if you work from home a lot and need more space. It is also very comfortable for if you need to work extended periods of time. Not to mention its versatility, you can use this desk for all different purposes in a completely cost-effective way.
Floating Desk
If you work in a smaller room, a floating desk can be the perfect tool to save space and do your work at the same time. It is designed to be against a wall, where you can place all your different items for work on it and use it to save space effectively. It takes up a fraction of the space a regular desk does, which can be helpful if you have to work in a smaller place. How it works is, this type of desk doesn't have legs and is only held with a wall and can fit many things like a computer and books in one area. Appearance-wise, floating desks look better and can also save a lot of money, and are also very easy to install. If these are your requirements, look no further.
Just think of what exactly your requirements for a new desk are and you can stop your search, everything you need is in this article. Have fun finding the perfect desk for you!