Give Your Space A Much-Needed Refresh With These 5 Effective Tips
With many of us still working from home, spending prolonged periods at home has become a reality we can't escape from. Whether you are working from home or spending a lot of time indoors and feel your dull and dated space needs a little sprucing up, we suggest you don't hit the shopping trail. Instead of going online to buy loads of things or visiting the nearby shopping mall to buy items you may not actually need, you should put your creative and thinking hat on.
From rearranging your furniture and leveraging your green thumb to mixing and matching, we bring you five fresh and effective tips and tricks for adding that missing zing to your interiors.
Ready to start? Here's how you can do it with these five easy-breezy tips and tricks!
Think Outside The Box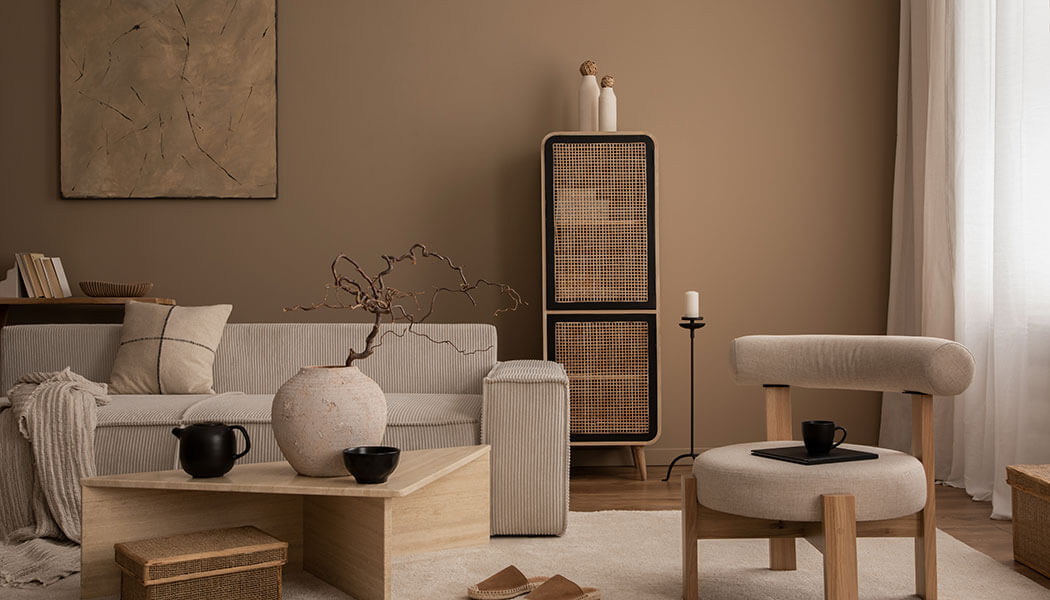 If you are feeling tired of your space, simply rearranging the furniture, re-styling your accessories, or swapping out your old artwork could give the space a refresh. If you want to keep it simple, you could spice up your coffee table with some colourful coffee table books, sculptures, vases, flowers, or plantings.
You could even borrow from other areas of your home, say by using your colourful kitchenware as wall art, thus reimagining and redoing your boring space without investing money to buy new things.
Bring In Some Drama With Fresh Paint
A coat of fresh paint can always uplift the mood of your space and give it a welcome makeover. From the beachy vibes of blue and uplifting sunshine yellow to classic white and dramatic black, you can take your pick from various colours, shades, and tones to paint your walls and give your interiors a much-needed refresh.
Once you are tired of the colour in a few months or years, you can always paint over it with a colour of your choice. If you aren't sure about how long you will love the colour, it's best to keep it simple by painting just one wall, say the wall behind your sofa or TV unit, instead of painting the entire room. You could even try painting a tired piece of furniture to bring it back to life.
Opt For The Mix-And-Match Effect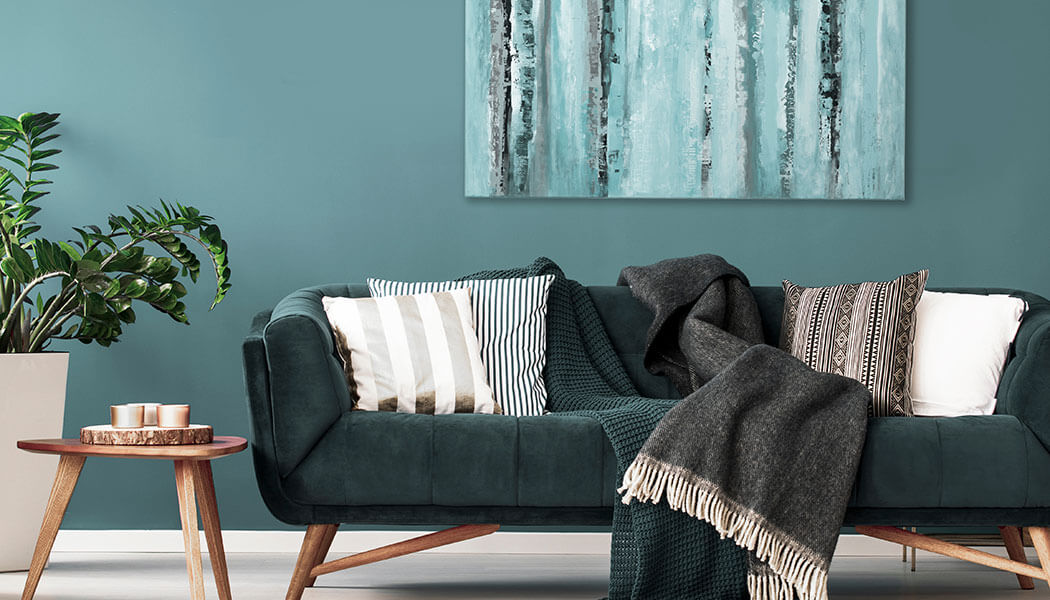 You can mix and match your simple everyday items like glassware, pots, pans, cups, bottles, etc., as artworks to style a space. You could even use fashion accessories and things in your closet like fabrics and drapes to decorate a corner, put them beside the vase, or showcase them on the shelf or sofa of your living room cabinet.
If you have contemporary and old furniture at home, you could combine them to reenergize your living room or dining table with fantastic and stylish results. You could even mix the placement and orientation of things on your shelves to add layer and depth to the space, thus giving your interiors a refresh.
Embrace A Green Thumb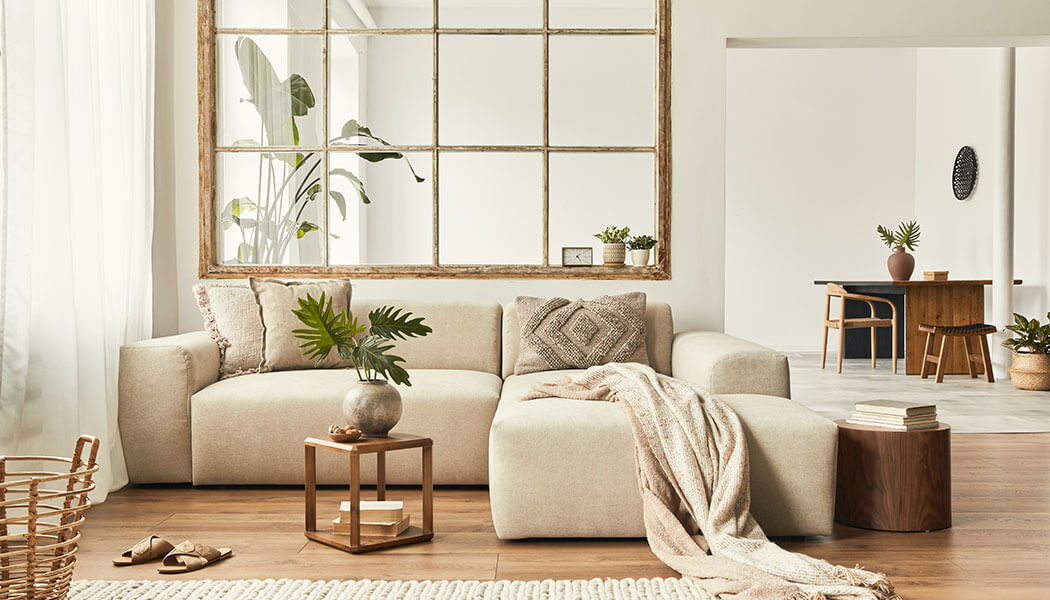 Flowers, plants, and even branches are easy ways to refresh a space without buying anything new. You can display flowers or leafy branches from your yard or cut greens from your neighbourhood hedge if you don't have a yard or garden to fall back upon.
Even if you don't have a green thumb, you can always fake one by getting inspiration from online magazines, websites, and social media sites like Instagram, which you can implement to add some zing to your space.
Declutter
Did you know a clean space can change the energy of your room without needing too much time and effort, provided you do the cleaning periodically? Though you may not give decluttering and cleaning much thought, they are effective ways to organise your chaotic and messy space to make it appear beautiful and welcoming.
Instead of overwhelming yourself by trying to declutter your entire home at once, start small with a specific area or room, and move out from there. For instance, you could start with your living room, move to the kitchen and bathroom next, and then the bedroom. Donate your unwanted stuff, use your prized possessions as accent pieces, and rearrange your furniture seasonally while decluttering to make the space feel fresh without the need of buying anything new.
If you have always envied a designer's ability to create lived-in spaces that feel authentic and organic rather than overly styled, you can now create one of your own using the tips and tricks above. You don't need to spend money to buy new things. Instead, you should put your creative and thinking hat on, take note of your everyday things, and use them to restyle and refresh your space to a great effect.
Why wait any longer? Get to work now to create your relaxing and welcoming haven!