Choosing Bathroom Vanity Tops – Top 5 Types to Consider
Whether you want to renovate your entire bathroom or change a few things here and there, a vanity could be a welcome addition to the space as it can add functionality and style to your bathroom. The vanity top could act as a focal point of your bathroom.
It may even be a connecting point, where wood cabinets underneath meet the tile wall above, for instance. However, with various types of bathroom vanity tops being available in the market in terms of appearance, style, colours, materials, and designs, choosing one could be difficult.
To make your choice easier, we bring you the top seven fundamental types of bathroom vanity tops to take your pick from.
Marble Vanity Tops
Though marble vanity tops cost more than other countertop materials, they are worth having, especially if you want to give your bathroom a luxe feel and elegant look. You can get marble tops made of engineered, cultured, or natural marble.
Marble vanity tops are low-maintenance and easy to clean, have a distinguishing feature of veining, can be tailored to meet your needs, and come with a natural cooling effect. Additionally, these tops are resistant to stains, moisture, bacteria, and heat.
Engineered Quartz Vanity Tops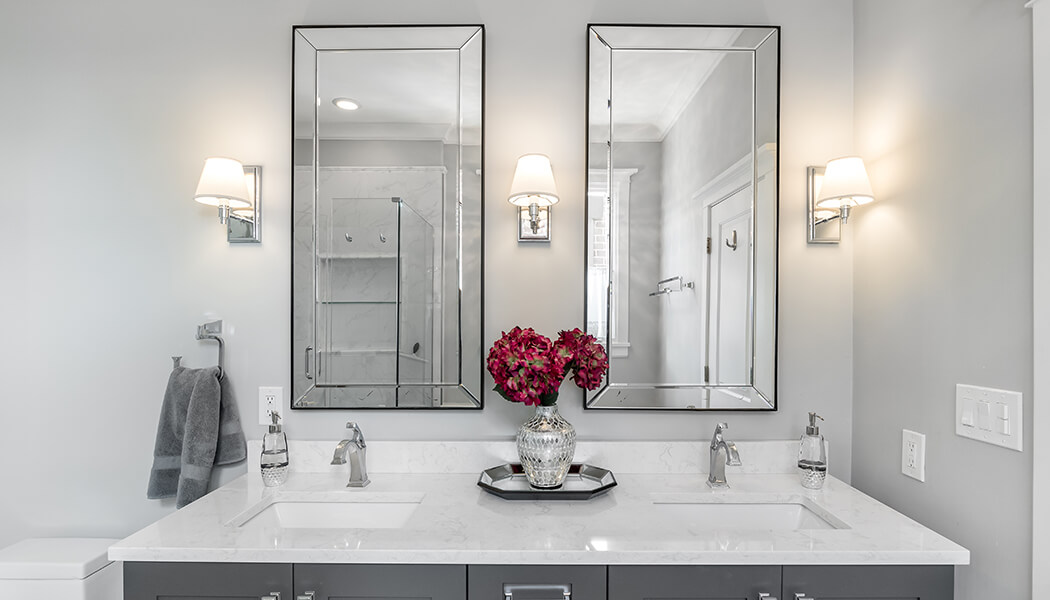 These are typically made from resin and quartz crystals. Compared to other countertop materials, their cost varies from moderate to high.
Engineered quartz vanity tops are non-porous and don't absorb liquids, which makes them one of the best materials for use in bathrooms. They can withstand heat, come with a high-end, natural stone look, and are resistant to scratches, cuts, stains, and water.
Granite Vanity Tops
If you are seeking natural stone options, these are the most durable vanity tops to buy. They are ideal for master baths or powder rooms that attract high traffic. Though their cost relative to other vanity countertop materials is high, they are absolutely worth it if you want your bathroom to have a high-end designer look.
Granite vanity tops are easy to clean and resistant to stains and water, which adds to their popularity.
Wood Vanity Tops
If you want to give your bathroom a cosy, warm look, wood vanity tops could be your ideal choice. However, you should be ready to bear higher maintenance costs, failing which these vanity tops could get stains, scratches, or damaged by moisture.
Wood vanity tops are made from particular wood species and come equipped with a smooth, finished look. Due to their light weight, they are easier to install compared to several other vanity tops. They can be cut easily in case they need to be trimmed.
Vanity Tops with Stone Effects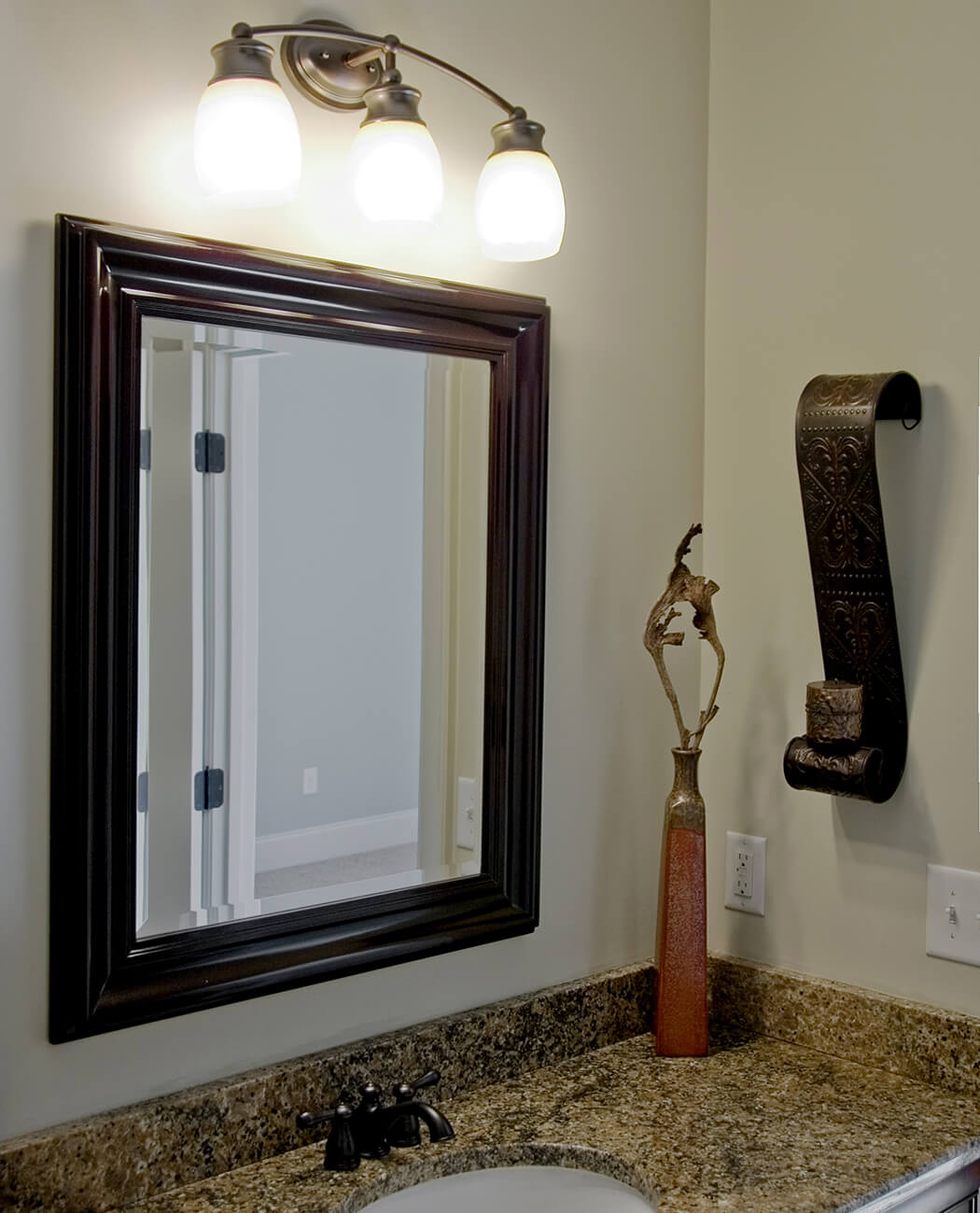 Vanity tops with stone effects that mimic the natural appeal of real stone patterns are one of the most popular types to have.
Crafted using engineered stone, these vanity tops are mold-, mildew-, and bacteria-resistant. These surfaces are also resilient against scratches and stains, which facilitate preserving their original appearance.
Wrapping Up
A bathroom vanity is a great way to change the look of your bathroom or give it a style upgrade. Now that you know about the top seven basic types, go ahead and shop around to find the fittest one for your space and décor.