A guide to buying the best pedal bins for your home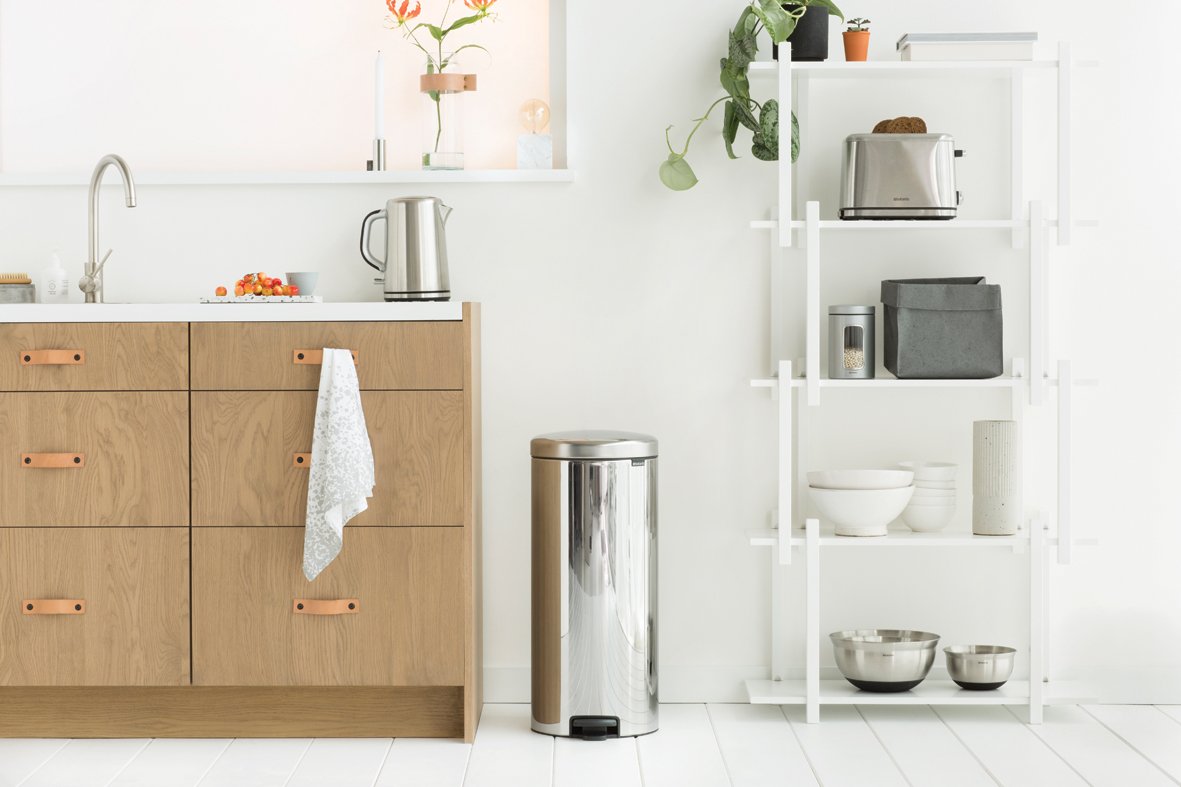 A good bin is one of the most used utility equipment in the house. Whether it is a lid-free bin, a swing bin or pedal waste bin, they serve a hygienic purpose as a receptacle where all the garbage can be dumped until it is disposed of outside the house. Among all the kinds of dustbins available, foot-operated dustbins are most preferred since they are widely regarded as the most hygienic kind of trash bins. A garbage bin with a pedal comes with a lid to which a lever is attached. The lever can be operated with a push of your foot to open the lid of the bin. This allows you to dispose of any garbage without needing to touch the bin with your hands. Pedal dustbins are available in many types. Given below are a few types of foot paddle dustbins you can purchase.
Types of pedal dustbins available in the UAE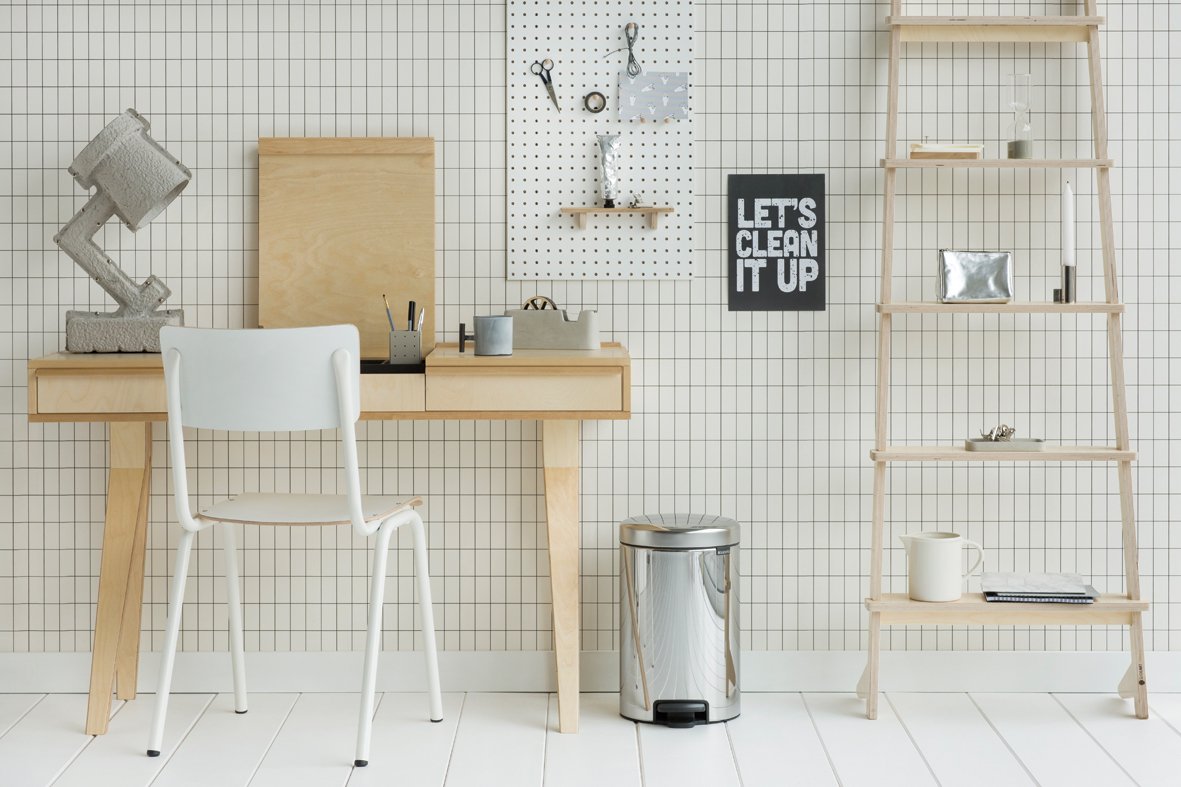 Pedal-operated bins are very popular and an ideal choice for the home as well as the workplace. They typically feature an inner bucket which can be removed and emptied making cleaning easy. There are three types of pedal bins which are commonly available.
Dual-compartment bins – These are 2 compartment bins which are useful for waste segregation. The two compartments are meant for biodegradable and recyclable waste respectively.
In-cupboard bins – This type of bin is fitted inside the door of a cupboard or any other unit and is mostly seen in kitchens. They are usually installed in the space under the sink. In-cupboard bins give a neat and tidy look to any kitchen. In-cupboard recycling pedal bins with two compartments are also available.
Single compartment pedal bins – These are standard waste disposal bins meant for the kitchen or general use. They are very common and are the most widely used type of pedal bins.
When buying pedal bins there are several factors you need to keep in mind. From recycling features to the choice of material and size, everything matters. Here are a few things to consider when selecting a pedal bin for your home.
Points to consider when choosing a pedal bin in Dubai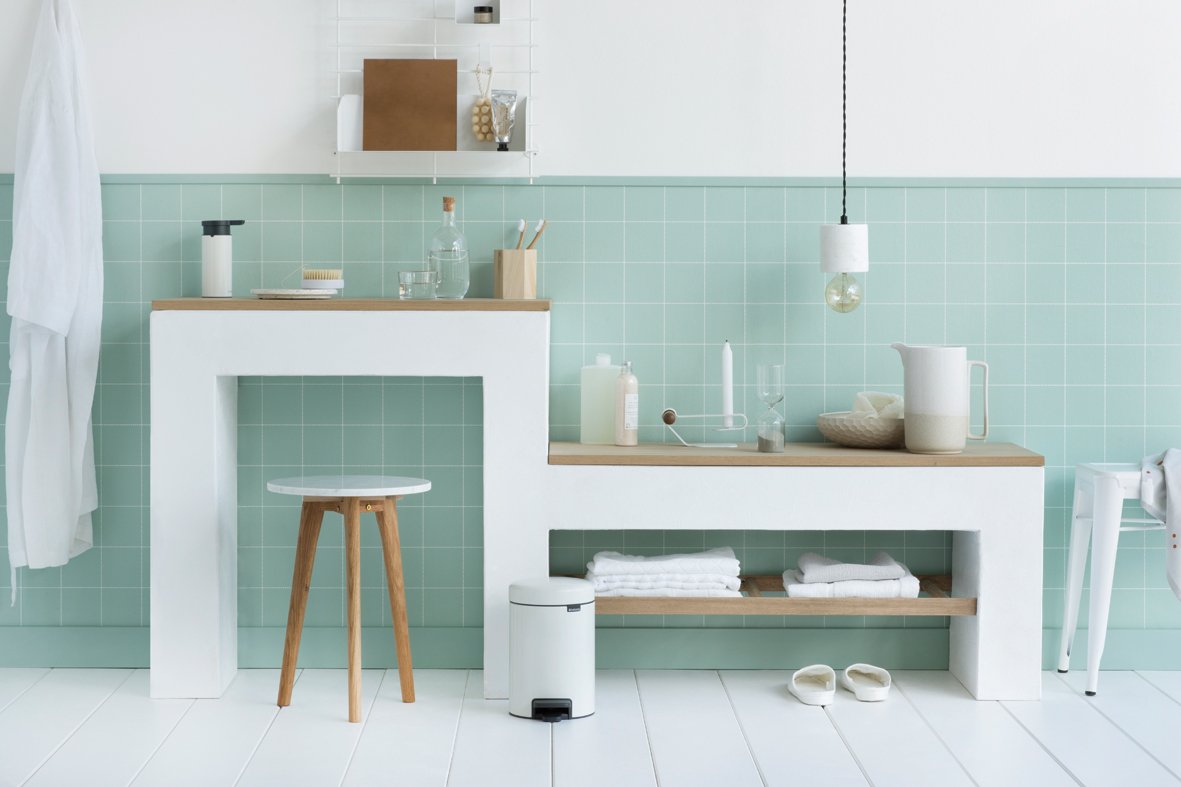 Size – Bins are measured in litres and can range from tiny 2-litre office waste bins to 120 litres commercial recycling bins. While commercial pedal bins are huge, for home use, a pedal bin of capacity between 30-40 litres is usually enough. The capacity of pedal bins for kitchen use depends on the size of your family. A large family requires more cooking and thereby generates more kitchen waste needing large pedal bins. For small families, small pedal bins suffice for daily use. A similar rule applies if you are looking for pedal bins for bathrooms. The size of your bathroom bin is dependent on the number of people sharing a bathroom.
Material – Bins are mainly made of metal or plastic. Plastic pedal bins are made of thick plastic which can withstand effect and injury. Plastic bins are an affordable option and can be used in kitchens, washrooms and even gardens. Plastic is water-resistant which makes it a popular option for outdoor use or for disposing wet waste. However, plastic degrades quickly and can develop cracks and splits easily. Metal bins may be made of aluminium, stainless-steel or galvanised steel. Some pedal bins may even be made of iron though they are less popular since the iron is prone to rust and the bin is extremely heavy. Iron is usually used for making extra-large pedal bins for commercial use. Aluminium is generally long-lasting but is prone to dents and damage. Galvanised steel is a good alternative to aluminium or iron bins for home use as it provides a protective coating over these metals preventing erosion of any sort. But, the most popular type of metal bin for domestic use are stainless-steel pedal bins. Stainless-steel is strong, impervious to erosion and does not dent or scratch easily.
The number of compartments – If you are looking for waste recycling bins for your home, then consider a dual or triple compartment pedal bin to make waste segregation easy. Otherwise, standard pedal bins with a single compartment are enough to take care of your waste disposal needs.
Design and shape – Pedal bins can be round, rectangular or square. Some novelty bins may have fancy shapes too. Choose the shape and size based on how much space you have and your décor.
The best pedal bin brands in the UAE
Having a pedal bin optimises your daily garbage disposal system. The hands-free operation is hygienic and prevents cross-contamination of germs. You can get pedal bins at the best prices online in this region. One of the best brands of pedal bins in the UAE is Brabantia. Brabantia is well-known for its quality and durability. They offer some of the best quality pedal bins for home or office use. Using our guideline, you can shop for the best pedal bin brands in Dubai for your home.
If you are looking for functional pedal bin which also fits in beautifully with your décor, we have a suggestion for you:
Brabantia Pedal Bin NewIcon
Get an aesthetic and effective solution for all your waste disposal needs with the Brabantia Pedal Bin Newicon. The bin has a capacity of 12 litres which is suitable for home or office use. The pedal bin is the perfect size to fit into any corner without disturbing the décor of the rest of the room. The bin has a soft closing lid that operates smoothly and makes no noise while opening or closing. The bin is odour-proof and comes with a non-slip base which prevents scratches on the floor. The bin also comes with a removable inner bucket which can be taken out and cleaned easily. This Brabantia pedal bin is available in 13 colour variants to match any décor.