9 Design Ideas for a Dream Closet with Optimal Storage
Whether you have ample space or a tight corner in your home, setting up a closet can offer you a one-stop-shop solution to all your storage woes. When you have an organised closet, finding your attire, accessories, and other things will become a breeze.
Whether you want to revamp your closet, upgrade the existing one, or create one from scratch, deciding how to design it could be challenging. If you aren't sure how to begin or need some design inspiration, we have got you covered.
Here are the top ten design ideas to create a custom closet of your dreams and make your nightmares related to finding your clothes and accessories a distant past. From spacious walk-in closets to small closets, these design ideas can be tweaked and customised to suit them all.
Ready to create your dream closet? Read on to give your closet design project a jumpstart.
Use Different Types of Closet Storage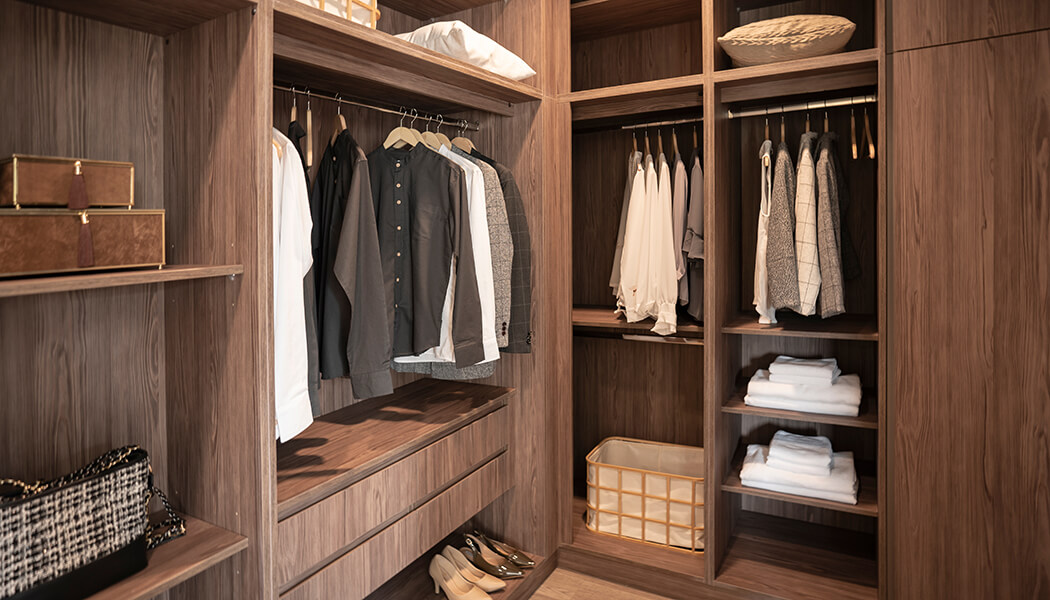 To make every inch of storage space count, you should use different types of storage. From hanging rods and racks to shelves, hooks, wicker baskets, plastic bins, open cubbies, and a chest of drawers, you can mix and match storage units to store different clothing items and accessories. It's advisable to use closed storage solutions for smaller folded clothes, accessories, and other assorted items to avoid making your closet look cluttered.
Make Space for Shoes
Your shoes for special occasions need dedicated storage space. If they have been lying here and there until now, make sure your closet has some space specifically created to accommodate those pairs. You could have a few shelves for your shoes in one corner of your closet, at the bottom, on both ends, or any other way depending on what suits your needs the best.
Leverage Open Storage to Facilitate Easy Access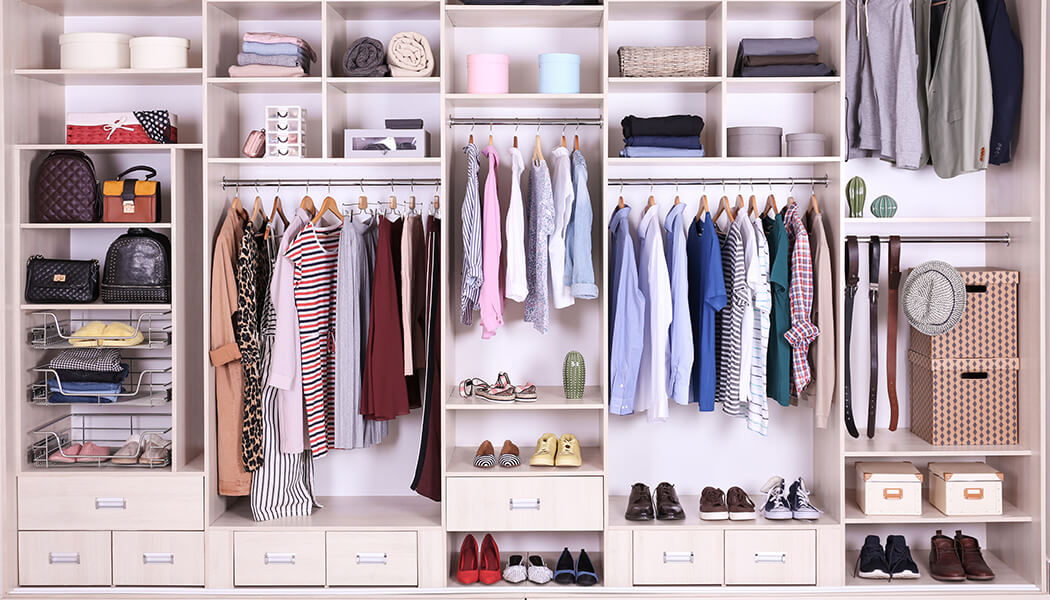 Though shelves in your closet are essential to keep folded items stacked and stored neatly and within view, you shouldn't neglect open spaces in your closet. To easily pull together an outfit or put things away, nothing beats open storage like hanging drawers, hooks, double rods, cubbies, etc. You could even position labelled bins on a shelf over the hanging rods to store your sports gear and seasonal clothing that's no longer needed.
Create a Dressing Area
If you have always dreamt of the luxury of a private dressing area, you can finally have one in your closet, provided the space permits it. When creating a designated dressing area in your closet, you need to plan according to the available space. Smaller spaces can do with a small mirror while bigger closets can have a full-length mirror or even a big, round mirror with a seat in front for putting on makeup and shoes.
Vary Your Hanging Heights
To add beauty and functionality to your closet, you should vary the heights of your hanging rods. Ideally, you should use your closet's full height for clothing racks. For hanging your long dresses and robes, tall rods will be useful. Shelves and rods at the lower levels of your closet can come in handy for hanging shirts, sweaters, and clothing you wear frequently.
Divide Your Closet Into Zones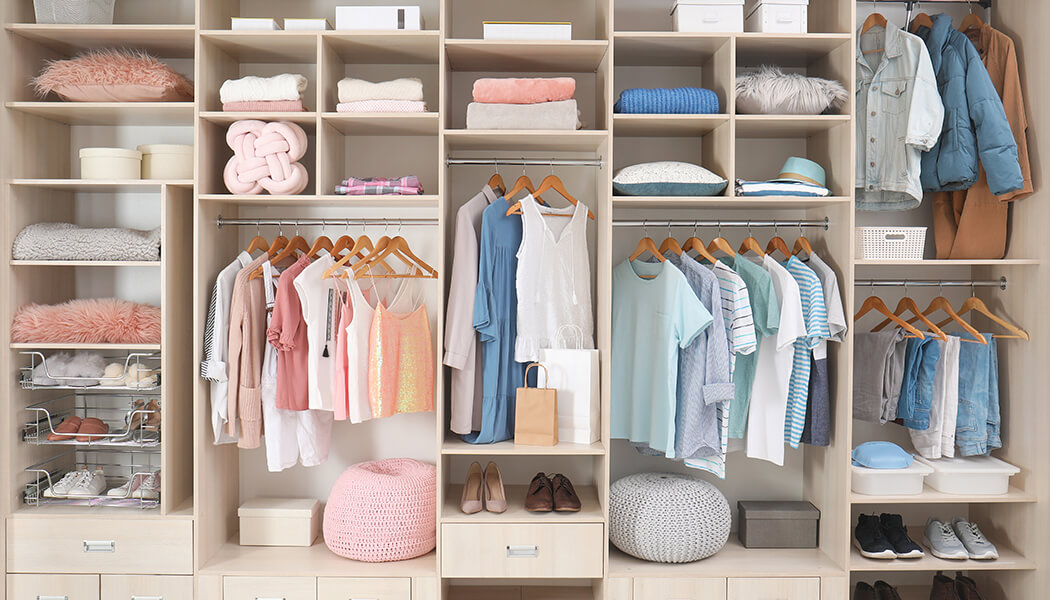 Creating different zones in your closet like clothes for him, dresses for her, professional attire, casual clothes, party wear, seasonal attire, shoes, accessories, bath towels, pillows, etc., can make most things easily noticeable. This lets you grab whatever you need in a jiffy. This is especially helpful when you are in a hurry and need to dash out the door dressed in your best.
Add Custom Shelves and Drawers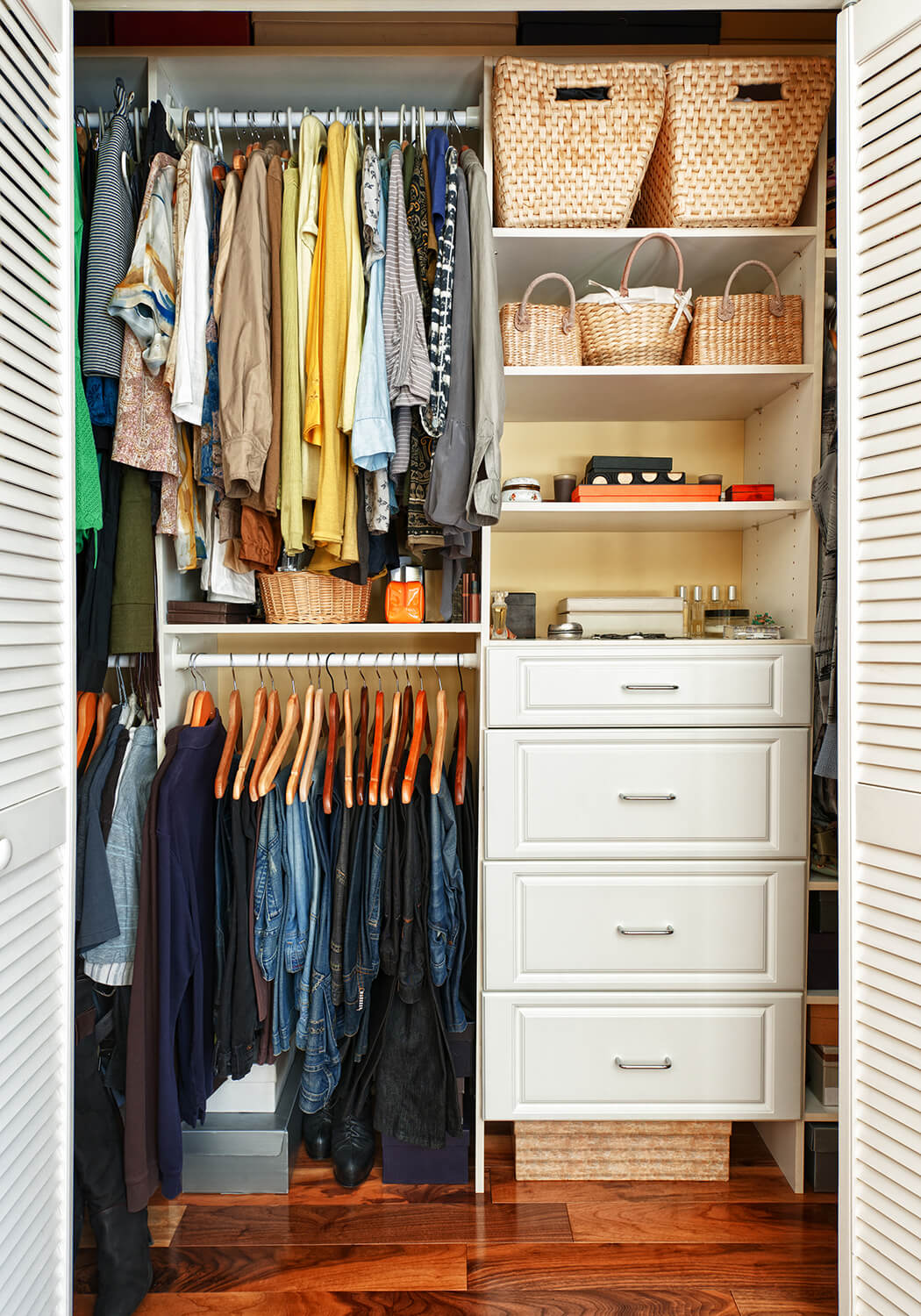 Even if you don't have a spacious walk-in closet, you can give an instant upgrade to your standard reach-in closet with custom shelves and drawers. By adding a lot of extra room, they offer you optimal storage space. For your shirts, coats, and jackets, you may even use a double rail system with an upper and a lower hanging rod to have two hanging storage levels.
Don't Forget the Closet in Your Kid's Room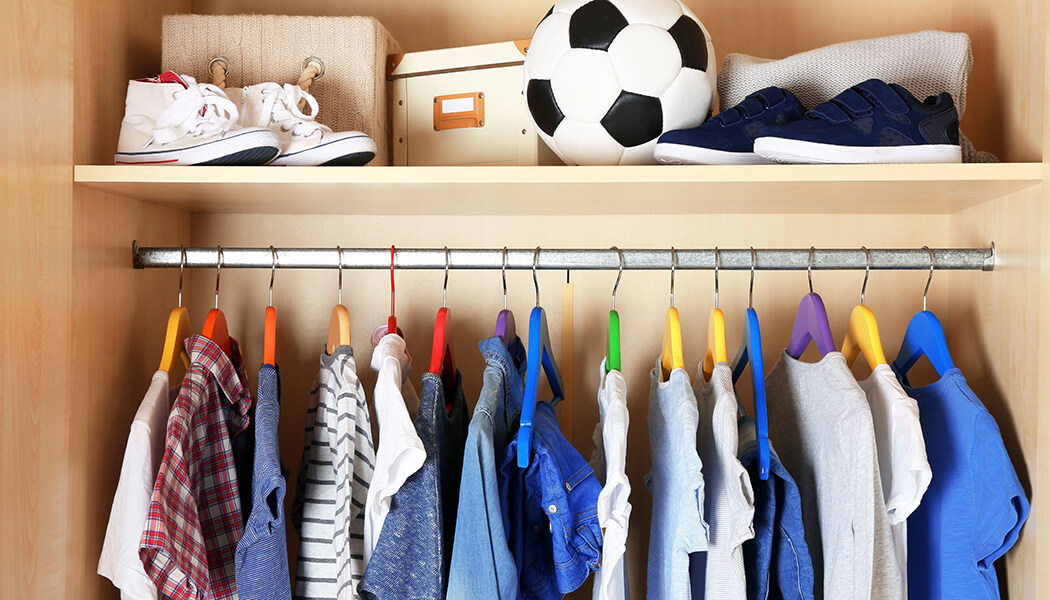 Designing your dream closet doesn't mean focusing just on the adults in your home. If you have babies and kids, customising their nursery or kid's room closet could be a project worth undertaking. This way, you can track their belongings and even get rid of the items they have overgrown or no longer need. From their playthings and clothes to shoes, accessories, and other knick-knacks, organising your kid's closet will help them find their desired items without turning the entire room upside down.
Make Sure You Have Adequate Lighting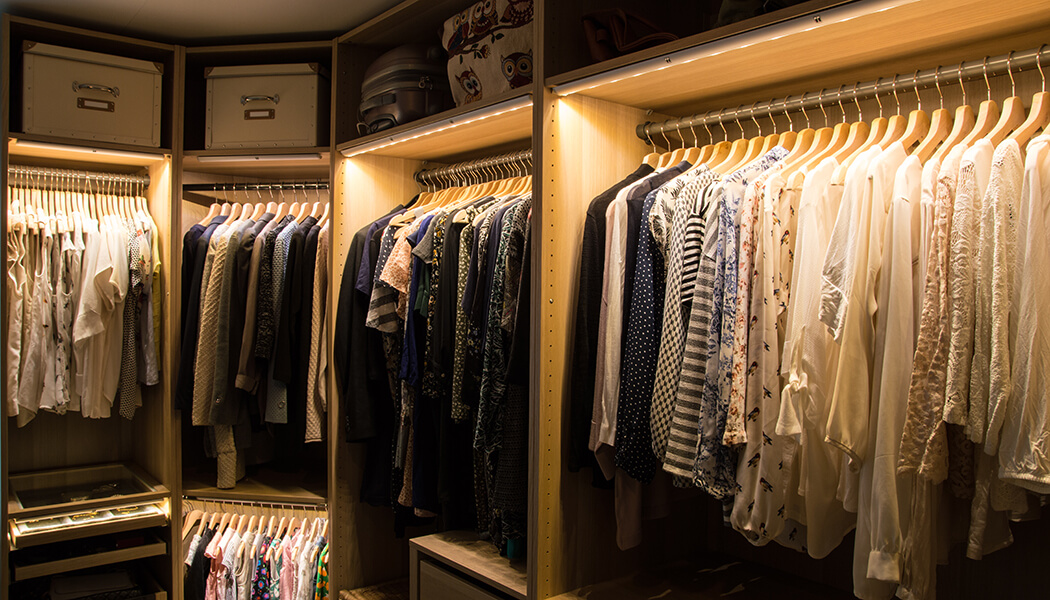 Even when you have the best mirrors in your closet, you can't make the most of it if the lighting isn't good. To give your closet a grand look, you could hang a chandelier. Else having recessed lighting, strip lighting, or track lighting in your closet would be good. Motion sensor lights or wireless lights for closets are also worth considering. However, if your closet doesn't have lighting options or you feel the light is inadequate, there's no need for rewiring. You could simply bring in a table lamp or floor lamp to ensure the lighting is adequate for locating or choosing what you need.
Final Words
An organised closet helps you stay away from clutter by using the storage space optimally. It even makes finding your things easier and faster. And when you give it a personal touch, it adds a style quotient to your storage space.
So, go ahead and use these design ideas to create your dream closet that's clutter-free, functional, and has your personal flair.