5 Ways To Turn Your House Into a Loving Home With Custom Art Printing
Your home's interior design represents your personal style. Since each day of yours starts right here, you will want it to be a relaxing and inviting space that represents "you." However, stunning home décor doesn't always mean breaking the bank. If you are looking for a simple yet creative way to liven up your abode, art printing could be up your alley.
If you want to decorate your home with something other than mundane paintings and images, custom art printing is worth considering. Whether you want custom photo prints to reminisce and showcase your favourite memories or get your preferred designs and pieces of art printed to pull off the aesthetic plan you are envisioning, you can do it all with art prints.
And the best part? You don't need to be an interior designer to use this home décor element effectively. You can find a store that offers custom art printing services to jazz up your interiors, thus helping you convert your brick-and-mortar house into a loving home that feels uniquely yours.
Still not sure why custom art prints are worth your investment? Here are the top five reasons you should get them right away!
They Help Showcase Your Story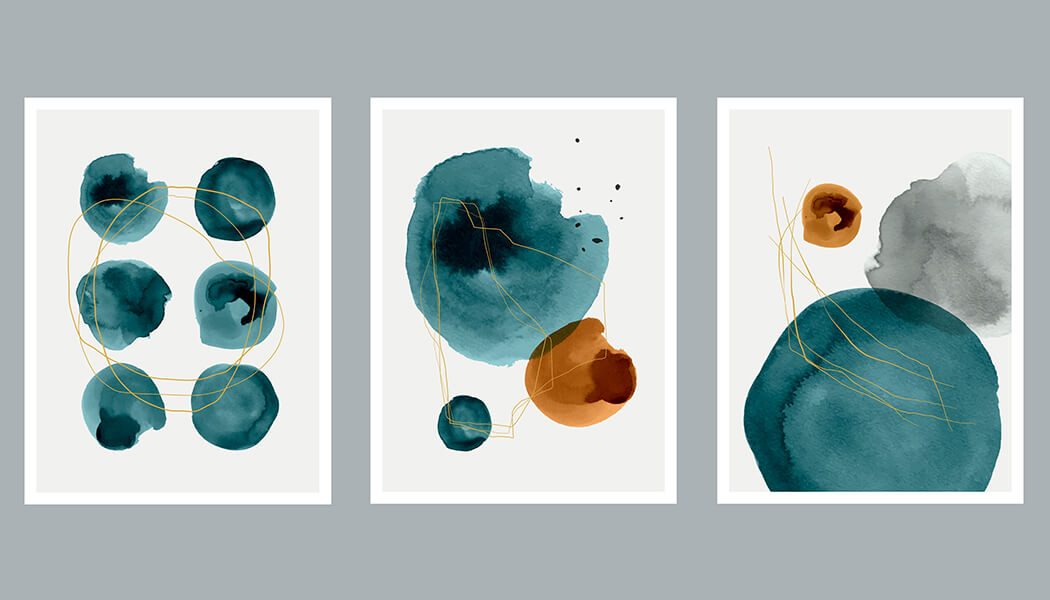 Whether you want to frame your kid's handmade random paintings that have been turned into art prints or create a bunch of custom prints of your favourite vacation photos, custom art prints can help create your unique story. At the same time, they can remind you of your happiest moments and help create stunning wall art that enhances your abode's beauty quotient.
You could even choose art prints based on what appeals the most to you. For instance, to appease the travel bug within you, you can get art prints of various places you have been to or wish to visit, of the people you have met, and snapshots of diverse cultures you have enjoyed. Again, if you love gardening, floral art prints and landscapes could be the ideal pick.
Unlike store-bought prints and photos that are mass-produced and can be found a dime a dozen, bespoke prints of art drawings or memorable moments add an unmatched personal touch to your space. Such art is both natural and professional, which adds to its unique charm. Perhaps this is the reason why many leading home interior design experts suggest using them when you plan to level up your home décor.
They Can Make An Entire Wall Come Alive With Bespoke Wall Prints
Imagine an entire wall of your home covered with the image of your favourite beach or destination that has been directly printed on it with a real 3D effect. Or your life's special moments coming alive on the walls of your room? Wouldn't that be great? We bet it would!
With bespoke wall printing services in Dubai, your preferred images can now be printed on any wall or vertical surface using durable and bright ink to provide a long-lasting expression. If you are an artist yourself, you could bring out your artistic side and create designs that are then wall printed to create a unique space with your signature artwork for every visitor to see.
They Can Contribute To A Photo Gallery
A photo gallery on your wall with custom prints instead of mere photographs is yet another way to use art printing for your interior décor plans. For ideas and layouts, you can browse online to get inspiration, which can vary from mismatched to minimalist and almost everything in between. From scenic beauty to destination places you love or personal moments, you can get art printing done for almost any image you desire.
Whether you want a group of even or odd prints, you can get them all from a service provider specialising in the task. You could even create a set of art drawing prints to turn your artworks or aesthetic ideas into prints (framed or otherwise) to jazz up your space. Apart from putting them up on your walls, framed art prints of varying sizes can even be positioned on your side table, desk, shelf, or mantle to give the space a layered effect.
They Help You Experiment With Home Interior Design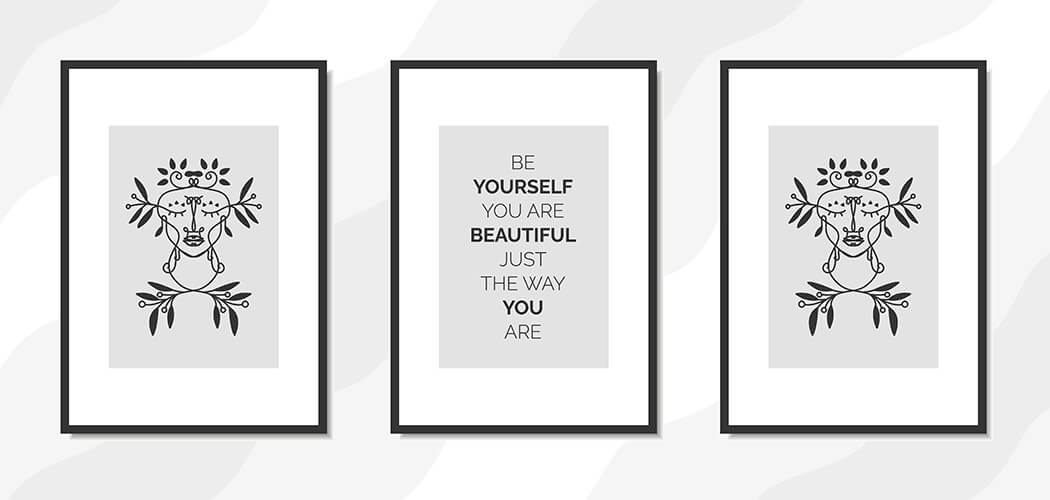 With art printing, you will have endless ways to experiment and create unique wall art that displays your best photos and memories. When it comes to selecting from a wide array of stylish art prints, you can take your pick from collages, classic framed designs, simple portraits, metallic options, and a lot more depending on what suits your aesthetic preference and interior design the best.
Since the options to customize are almost endless, you can personalize your art print down to every small detail. Be it the images or their colours, frames, and fonts, you can get any element tailored to your exact specifications.
Whether you want to focus on a large-sized single favourite image or capture a theme with a massive collage of unique moments, it would be quite easy to find and shortlist an art photo print that motivates you. You could even get custom art printing done of your monogram, snapshot moments, favourite quotes, captions, and texts, or anything else that catches your fancy for elegant home décor.
They Let You Possess Prints of Legendary Artists' Artworks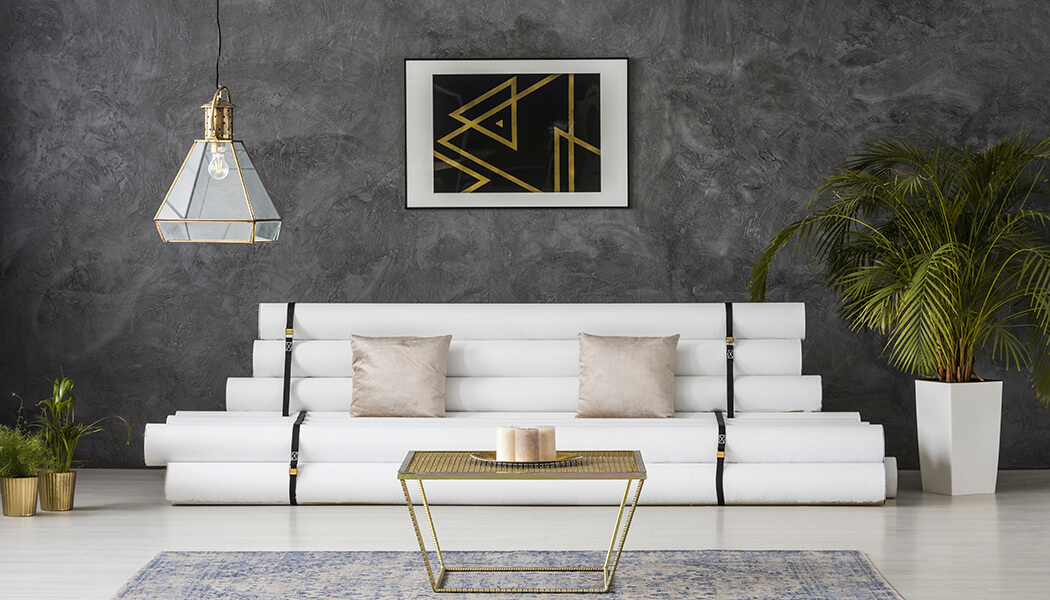 If you have always dreamt of possessing Claude Monet's Impression, Sunrise Rembrandt's iconic self-portraits, or Van Gogh's The Starry Night but failed to access them, you can now get their art prints instead. Printed using fascinating techniques, these art prints are excellent ways to give your space an artsy makeover.
You could even get art prints of unique or abstract designs by independent artists if they appeal to you.
Wrapping Up
Whether you want to immortalize special memories like photos of your graduation, wedding, or child's first steps, take a trip down memory lane, simply enjoy wishful thinking with images of your favourite destinations, or possess artworks of leading or new artists, custom art printing can be just what you need.
Find a store that offers comprehensive services, from wall printing in Dubai to printing your art drawings and much more to make them the perfect addition to your home's interior design.