12 Tips to Position Your Artworks into a Beautiful Wall Display
By hanging wall art, you can bring your walls alive. A single piece of artwork or a group can help enhance your space, add an aesthetic element to it, and tie your interior design together. Wall art showcases your tastes and interests and evokes emotions in a room. However, you may find arranging artworks on your blank wall a daunting task. From how to position artworks on your wall to what items you can group and what methods you can use to hang them, you will need to decide a lot of things.
To make your job somewhat easier, we bring you twelve tips that will help ensure proper placement for each piece of art.
Select the wall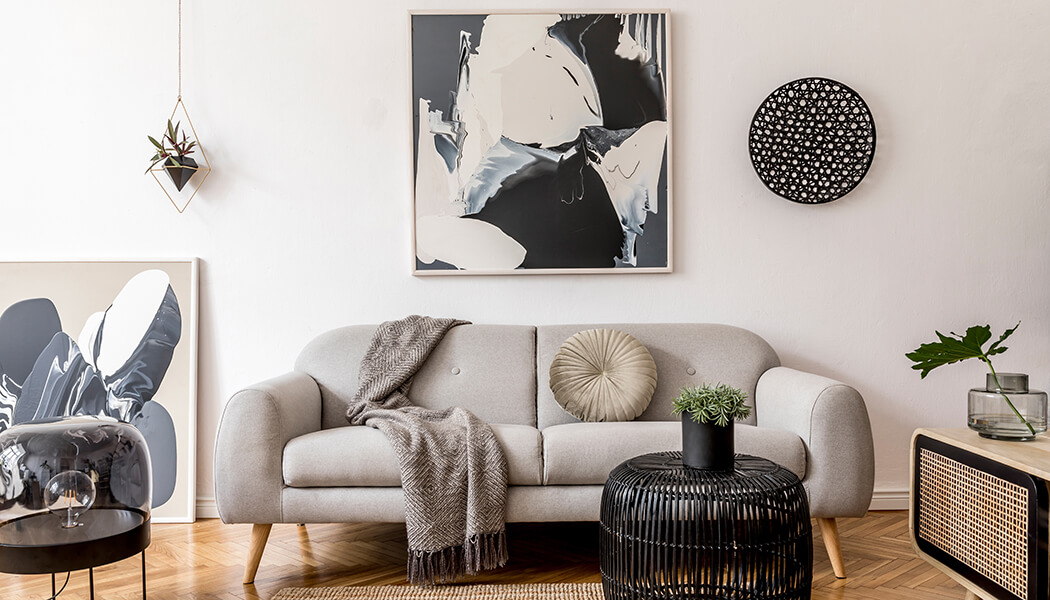 It's important to decide on which wall your artworks will hang. For large walls, you need to fill the space either with a single, large piece or a group of pieces that are spread out. Little pieces are fit to go on smaller walls or areas like those between your doors and windows. You could even group a few smaller artworks to create a gallery wall. Apart from hanging your artworks on a wall, you may even position your framed pieces on floating shelves, a mantelpiece, an easel, or on the floor leaning against a wall.
Create a plan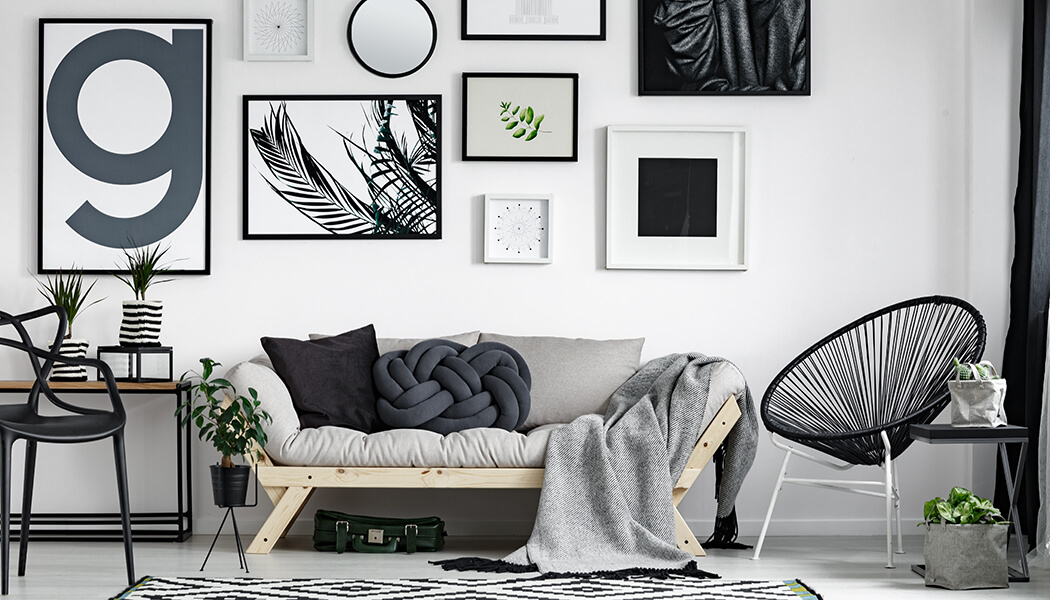 You should plan how you will position your artworks. You can use craft paper and tape, low-tech methods, or digital tools for the purpose. For example, you may download design apps on your phone that use augmented reality to envision a piece of art in your room. Planning ahead helps you decide how a piece will match your space's colour palette and overall design. It's especially crucial when you opt for a complex arrangement that involves multiple pieces of different sizes, as you will want to see how they look before hammering any nail in your wall.
Match art to your interior décor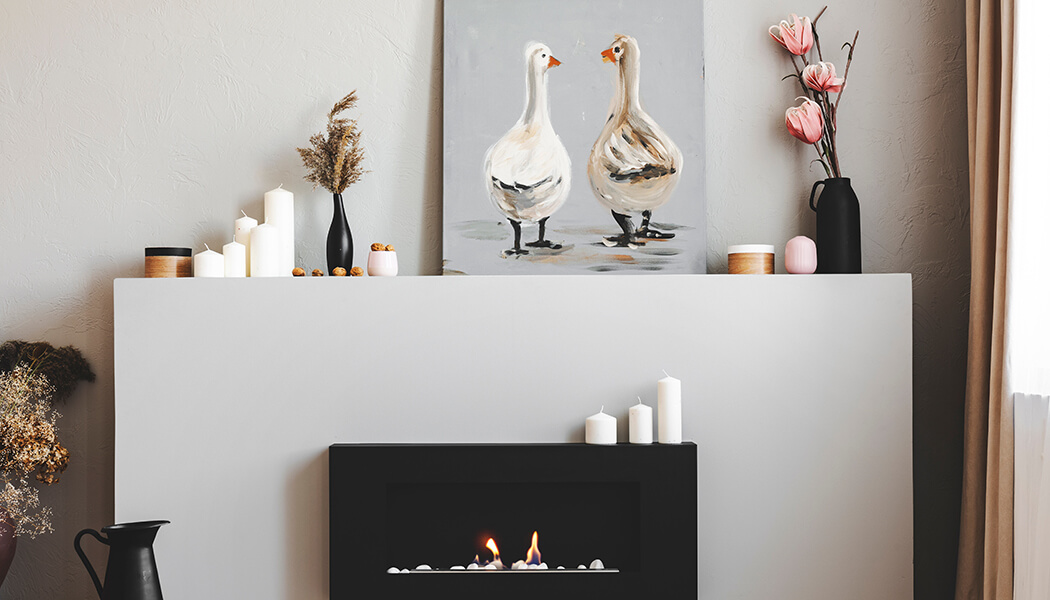 When buying artworks, you should select pieces you can connect with. It's equally vital that your chosen artwork relates to or complements your overall décor and furniture style. It will be wise to remember that artworks can either act as accent pieces and create a focal point in your room or fit into your room's colour scheme.
Know your arrangement before putting hammer to nail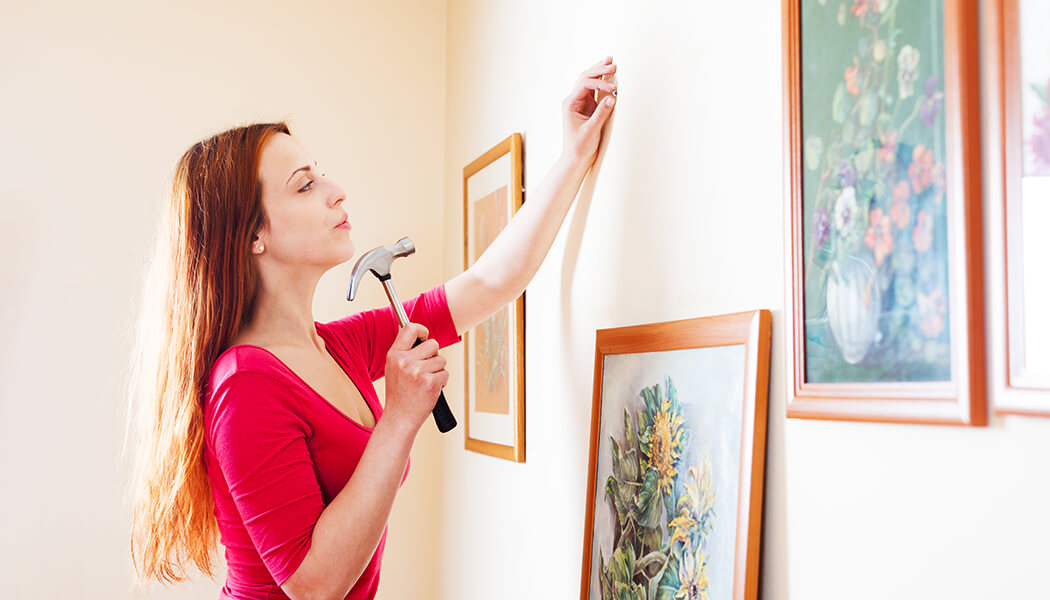 To visualise how multiple pieces of artwork will look on your wall, you can lay them out on the floor or on a table. Move them around until you get a format you like. Next, you can trace their outlines on craft paper, cut them out, and tape these cut-outs to the wall in the arrangement you finalized. Then, you can step back to visualize how they will look. Visualizing your pieces directly on your wall this way before putting hammer to nail will ensure you get it right and don't end up making holes where you eventually decide not to hang your artworks.
Take into account the furniture you have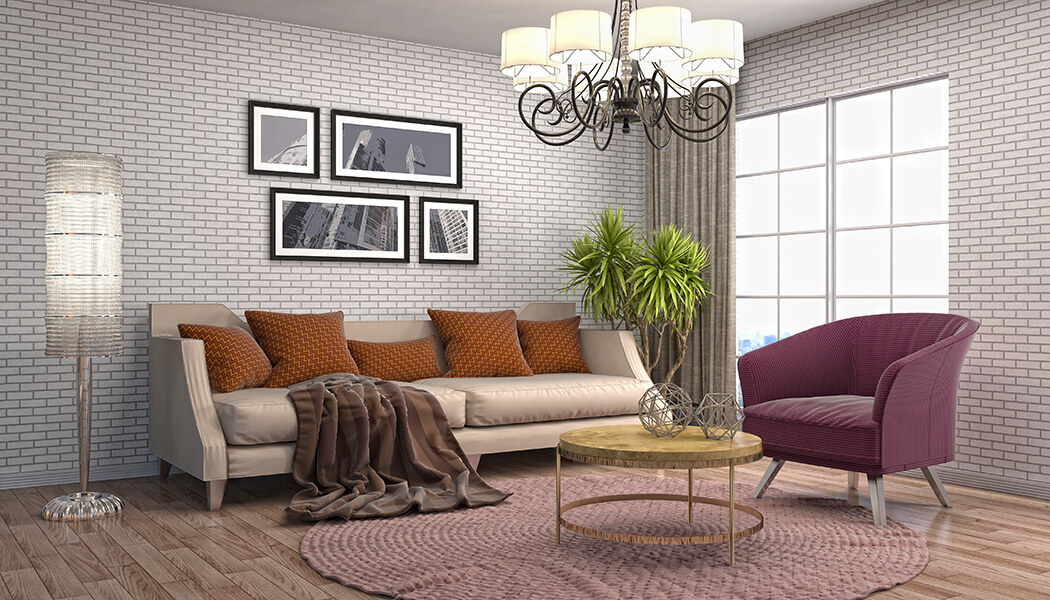 You can hang your artwork above a bed, sofa, sideboard, or console table to add interest to the space. Ideally, your art arrangement should be no wider than the piece of furniture under it. For instance, if positioned above a sofa, it should start around 8 to 10 inches above it and span no more than 50-75% of the sofa's width. You also need to account for some practical considerations. For instance, an artwork placed above a sofa should leave space for the head of individuals seated on it. When positioning it above a dining table, you should leave space for the food and flowers and even consider the steam that hot items on the table will emit.
Consider lighting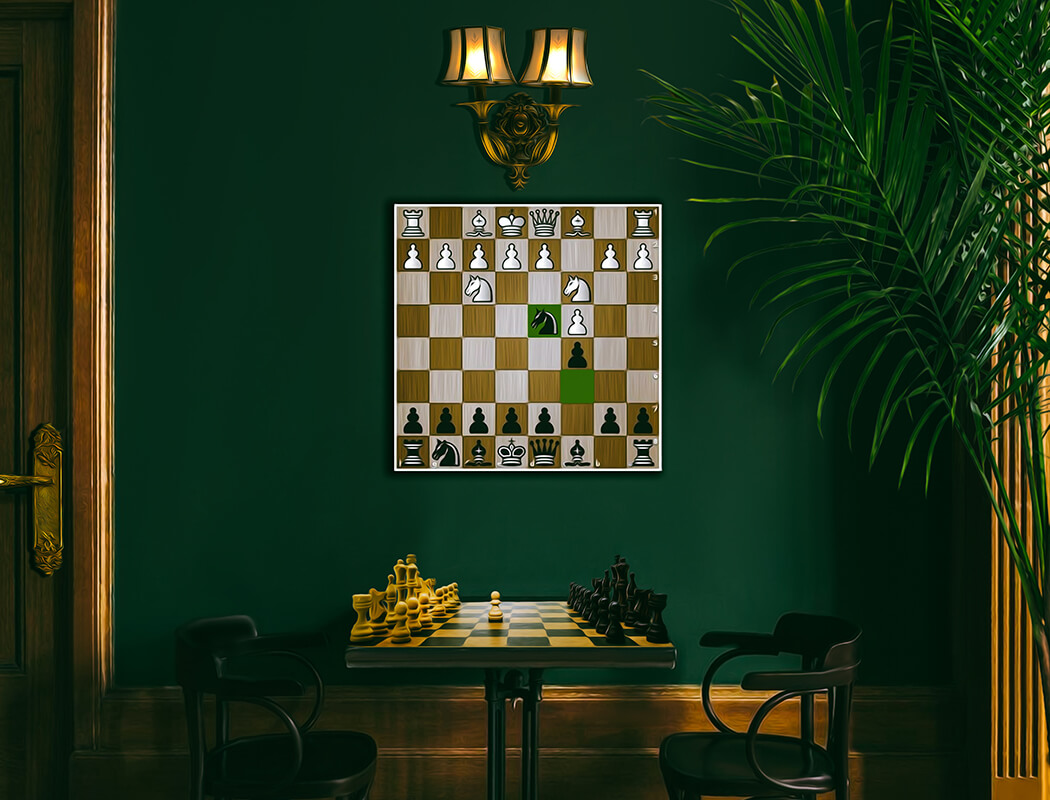 Lighting is important to bring attention to your artwork. For instance, you should ensure your room hasn't any larger furniture or ceiling fixtures that block the line of sight to your wall art. You may also add sconces or picture lights to bring attention to your artwork.
Think about different surfaces for hanging your artwork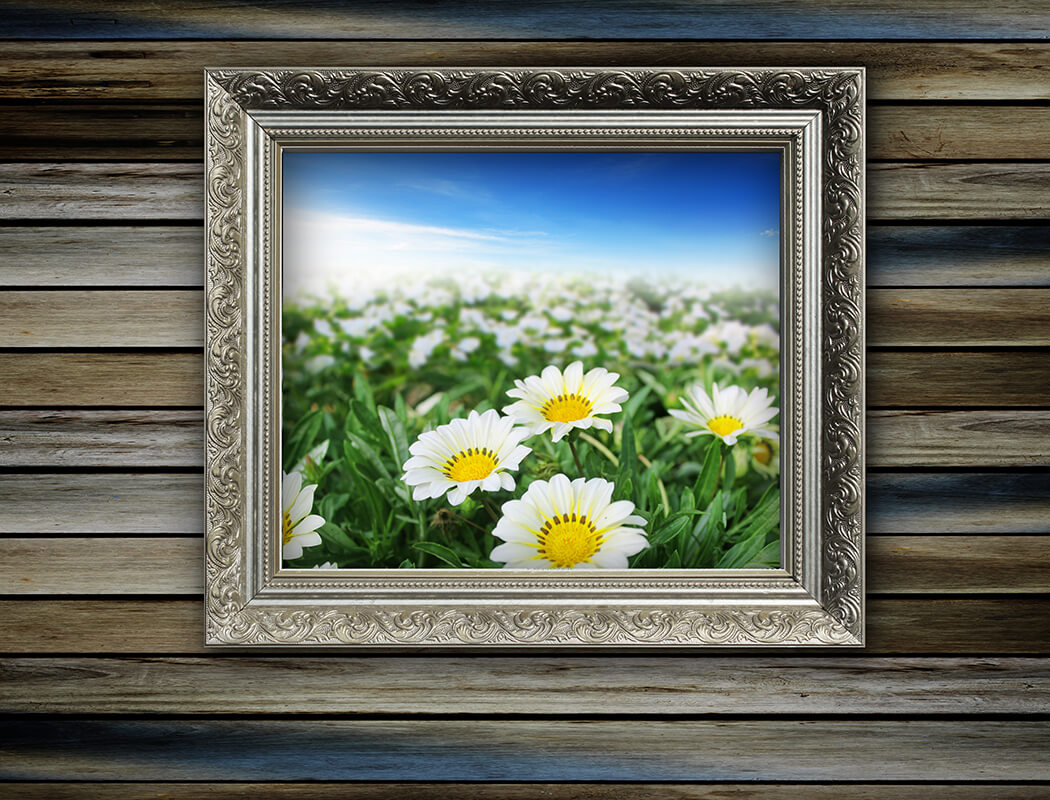 You can hang your artwork on a wood panel, concrete wall, or drywall. For panelled walls, you can use wood screws with sharp grooves and pointed ends. If you plan to hang a heavy picture on a concrete wall, you should use a hammer drill, together with a masonry bit, to make a hole in the wall that can grip a masonry screw. You could also use a wall anchor and screw. For drywall on a stud, you should use a stud finder to locate and mark the edge of the studs on the area where you want to hang your piece of art. Then, you can hammer your picture hanger into the best-positioned stud. If your drywall has no stud, you can use an anchor and screw instead of a picture hanger.
Hang your artwork at eye level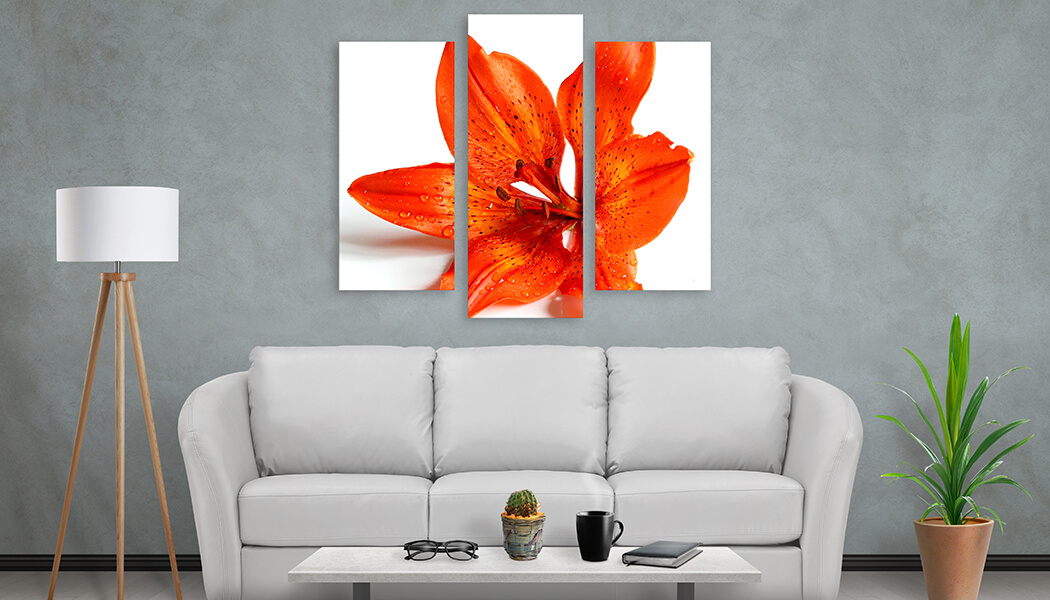 For the best viewing experience, you should hang your artwork at eye level. Interior design experts recommend positioning your piece at the centre, around 57 inches above the floor. If you want to opt for a symmetrical arrangement, a grid, diptych, or triptych that showcases your pieces of art in a systematic, window-like format will be good. Asymmetrical displays can be eclectic with a blend of diverse styles and shapes.
Maintain a visual balance
Though you can position your artworks in symmetrical or asymmetrical patterns, you will have to maintain a visual balance. For instance, hanging the largest or most prominent piece in the centre to create a focal point and adding smaller pieces around it is a good idea. When arranging multiple pieces of different sizes, you should imagine an invisible line and keep the weight of art pieces equal on both sides of this line. Lining up the centres of your artworks in a linear arrangement is yet another way of doing it right instead of aligning the bottoms or tops.
Pair art styles for a gallery wall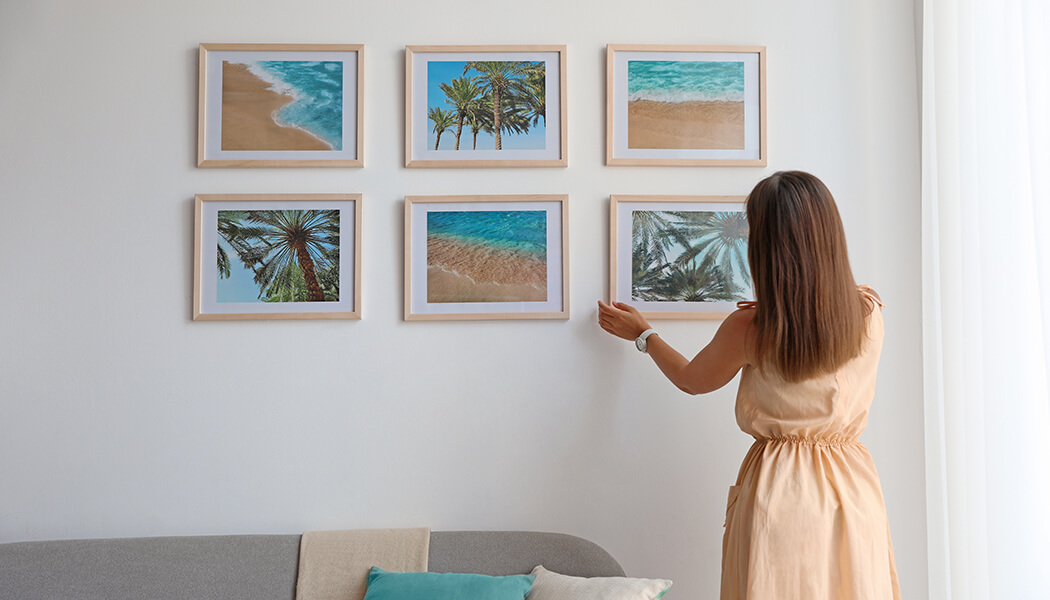 You can get creative when pairing artworks. The key is to find a rhythm or coherence in different styles. For instance, your artworks could be of the same size, monochromatic, mounted similarly with identical frames, or have complementary colours. It pays to select and pair artworks that fit together in terms of style, colour, or subject matter. For example, you could display fine-art prints with monochromatic or black-and-white photos. You may even choose different styles, like antique painting and pop art, and juxtapose them.
Avoid overdoing it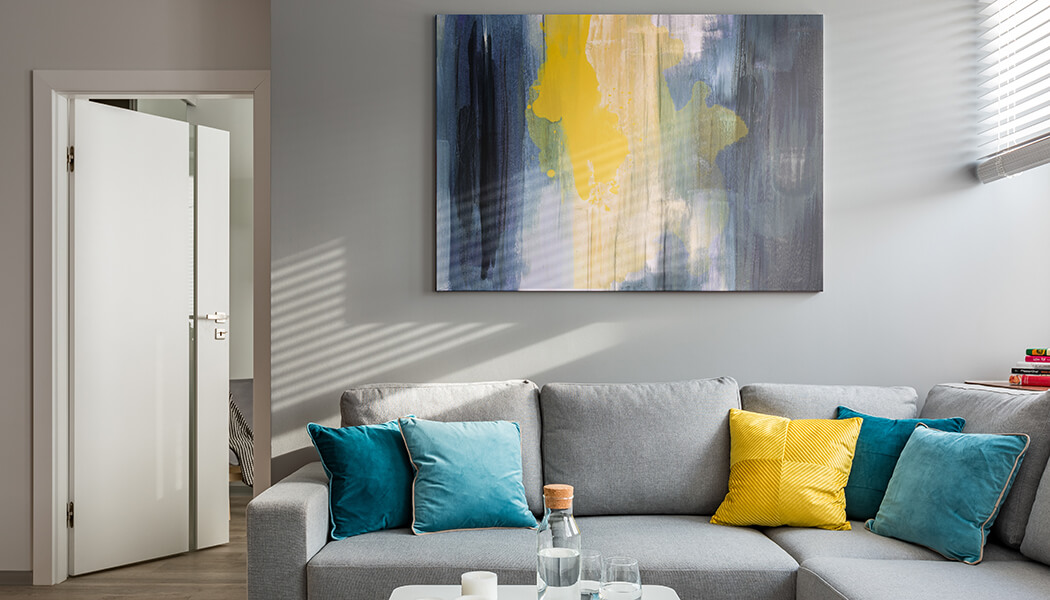 Whether you decide to hang a single piece of art or multiple pieces, it's best to choose one wall for the purpose and let it become your room's focal point. The rest of the artworks in the room should complement and support the wall that takes the centre stage. For example, if you hang a massive piece of art above your fireplace or sofa, refrain from creating a gallery wall on the opposite side as it would vie for attention.
Choose appropriate hardware for your artwork
Most framed images need a picture hanger with an angled nail and metal hook to provide adequate support. You may also need wall anchors made of nylon or plastic that act as sleeves into which you can tighten the screw to hang your artwork. For drywall or plaster, consider using drapery rod brackets or other lightweight brackets. If you don't have a drill, you may need to use a molly bolt, which is a type of expansion bolt. For massive and heavy artworks, you could try using toggle bolts.
Go ahead and use these tips to arrange wall art to add an aesthetic element to your living space and enhance its style quotient. Remember that there aren't any hard and fast rules to organising and displaying your pieces of art. Showcase them in any way you feel natural and meaningful to beautify your space.