10 Effective Ways To Design A Room
Designing a room from the ground up can seem pretty challenging. It's important to remember that not everyone may have the budget to hire an interior designer. Even if budget isn't a constraint, some may prefer to walk down the DIY road because they love the idea of doing it on their own. Whatever be your reason for designing a room from scratch or redesigning the space, you should tap into your own aesthetic preferences and functional needs to start the job.
Since interior design is more art and decoration, there aren't any strict rules that work or don't. You should design the room based on what you love and prefer, the elements that inspire you or soothe your senses, and how you visualise the space.
Not sure how to tackle the job? We bring you 10 design ideas that can help you get started.
Focus On Space Planning
Visualising how a room will look can give you the primary ideas of how to design a room. However, to ensure you get the placements and measurements right, it will be wise to use a free home design software or online room design tool. You may even go old-school and use graph paper to create a floor plan by using the desired layout ideas and furniture placements.
Before ordering any piece of furniture or starting work on the room's design, make sure to measure the space right. If needed, measure it twice or even thrice to ensure you have the dimensions right. Else, the custom cabinet or sofa you order could end up being too large or too small to be accommodated in your room.
Select A Colour Palette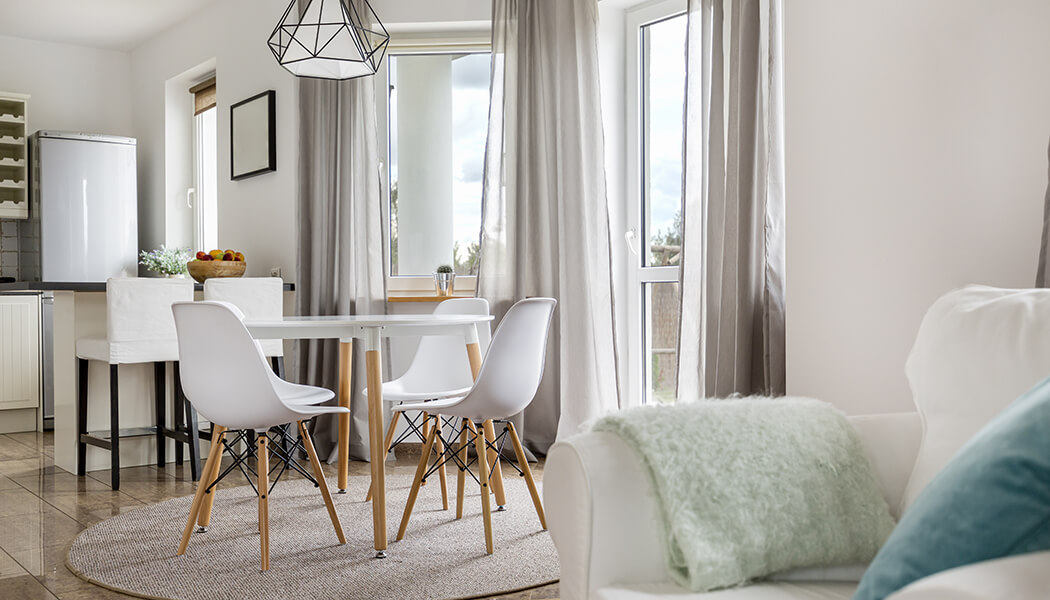 Be it a bright sunshine yellow, a soothing blue, or a neutral colour, you should decide on a colour palette for your room. If you haven't yet decided on the furniture and furnishings, a neutral colour palette is wise to stick to because almost anything can be paired with it. In case you have already short-listed the furniture and accessories for your space, choosing a fitting colour palette that complements them and ties all the room's elements together will be a good idea.
If you are undecided on what colours to pick, you could opt for classic combinations like an all-white room, a black-and-white room, or mixing and matching two or three complementary shades to help your room come alive. The key is to select a colour palette that's visually appealing and lets you design a cohesive look.
Focus On The Ambience
From choosing the colour palette to furniture, accessories, and other décor items, everything can become a breeze when you focus on the ambience you want to set in the room. For instance, a zen-like space should ideally have a neutral or light colour palette, natural materials, and minimal furniture.
Again, an eclectic or energising space should have bold and bright colours and patterns and trendy furniture and accessories. Instead of focusing on a specific style or piece of furniture, focusing on the mood that you want to set will help you design the space in a way that works for you.
Find Ideas From Diverse Sources
Designing a room can become a lot easier when you get inspiration and ideas from different sources like books, interior design websites and magazines, social media channels, etc. You can shortlist a few ideas and designs you like and tweak them with the addition or deletion of certain items or style elements to make them feel like your own.
You could even create mood boards where you bring together the preferred images, colours, samples, textures, and texts so you can finalise what elements should go into designing the room. If you are designing a space that will be shared by family members or roommates, you could seek their ideas and suggestions to design a collaborative space that honours everyone's desires and preferences to some extent.
Stay Close To The Ground Reality
Instead of designing your room to match the aspirational vision of your ideal life, design it to go well with you how you live at present. For instance, if you have kids or pets at home, bring in upholstery fabrics and surfaces that can look magnificent despite getting a beating from the kids and pets rather than investing in lacy or high-end furnishings or furniture that can easily get damaged.
Again, for a loner who doesn't entertain guests frequently at home, there's no point in bringing a large dining table that eats into the precious space of your living room. The key is to decide what your priorities are and set a realistic budget before you start buying things to fill the space.
Invest In Functional And Dramatic Lighting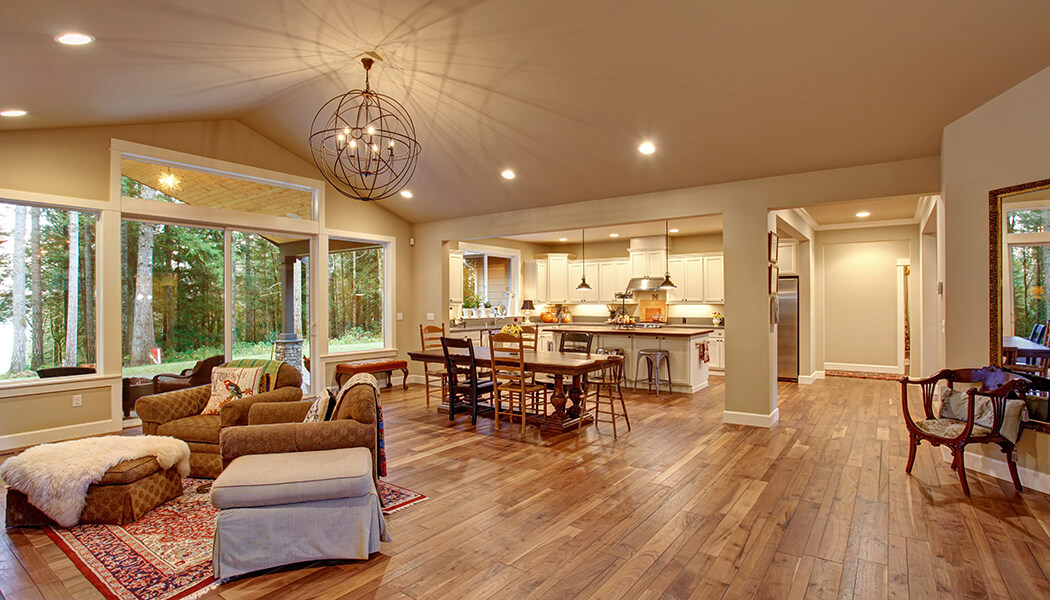 Did you know lighting can make or break a space? To design a successful room, you just can't ignore lighting. You should focus on optimising natural light during the day and add plenty of layered lighting options when it starts getting dark.
From ambient sconces or table lamps to recessed lights, decorative accent lights, functional task lights, and sculptural pendant lights, you will have a lot of variety to take your pick from. You should ideally ensure lighting up your space's all four corners to avoid creating shadows. A well-lit room not just looks good but even creates a welcoming effect and promotes a sense of overall well-being.
Spend Time To Declutter
When designing an empty space from the ground up, you should think once, twice, and even thrice, if needed, before you bring anything in. Though you can always put stuff you love and like in your room, it pays to focus on the essentials first and go forward from there. Functionality too should be emphasised as are aesthetics.
In case you are redecorating, your first step is to declutter the room by getting rid of the items you no longer need, use, or love.
Take Time To Choose Your Furniture
After you have finalised the pieces of furniture that will act as your room's focal point, start choosing the complementary furniture. For instance, if you have bought a customised wooden dining table with a rustic charm, you could pair it up with contemporary metal chairs to create a welcome contrast.
Again, if you are designing a bedroom and have a bed with a modern upholstered headboard, you could bring in vintage lighting or bedside tables with antique charm to complement it.
Add Colours, Textures, And Patterns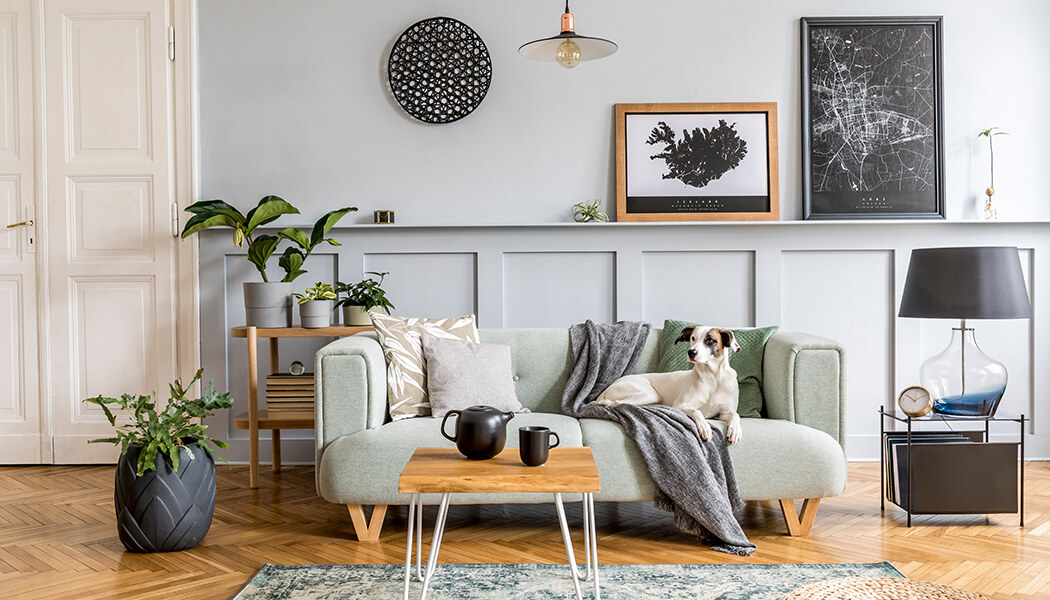 To make your room come alive, don't forget to add colours, textures, patterns, and interest while ensuring the space's flow isn't disrupted. From throws and area rugs to curtains, pillows, and more, add elements that complement your room's accent pieces while creating a welcoming space with a unique aesthetic appeal.
To ensure your room doesn't look dull, unfinished, or uninviting, make sure to use furniture, objects, textiles, and finishes made of a wide variety of materials that play off one another to add both tactile variation and visual interest to your room's design.
Don't Forget To Accessorize
Once you have filled your room with all the essentials, step back to review and ask what's missing. Then bring in those elements to fill the gaps. For instance, if a wall looks too barren, you could hang an artwork, decorative mirror, or photograph to add some character to it. Shelves that look empty can be jazzed up with potted plants, figurines, candles, books, or precious mementos.
Area rugs, decorative throws, and pillows are other effective ways of layering and styling your room to create a "wow" effect.
There's no right or wrong way to design a room. You should get the basics right and build from there using the design tips above to ensure the space truly feels like your home. When you're done all of this then, voila, enjoy your new and improved decorated room!