Here Are The Best Sports Water Bottles That Goes With Your Intense Training Sessions
Water is a fundamental need of every living being and there is no point in stressing about the need for a sufficient amount of water for our body. A sportsperson should always be hydrated no matter what. You need to drink adequate amounts of water to prevent dehydration. So you should give more importance in picking up a good quality sports water bottle. There are tons of water bottles available in the market, so it really is difficult to choose one from among the large pile. That's why we have researched about different water bottles. Here is the list.
Adidas Unisex Steel Water Bottle 750ML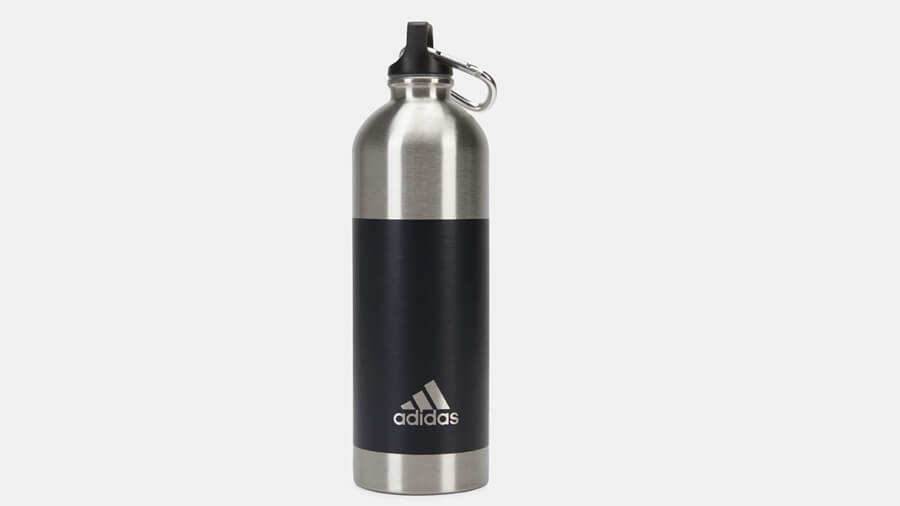 Keep yourself well hydrated for your adventures and workouts with the help of Adidas Unisex Steel Water Bottle having 750 ml capacity. This Adidas bottle is made of 100% Steel so no harmful chemicals and bacteria. It is BPA-free and dishwasher safe. It features a sleek design and is easy to clean. The bottle has a screw top that has a handy loop for easy pickup. The loop has a built-in Carabiner clip that can be attached to most bags thus making it easy to carry. The Adidas bottle sports the brand logo is with 3-Stripes on a clean, black colour.
Avex Freeflow Water Bottle 34OZ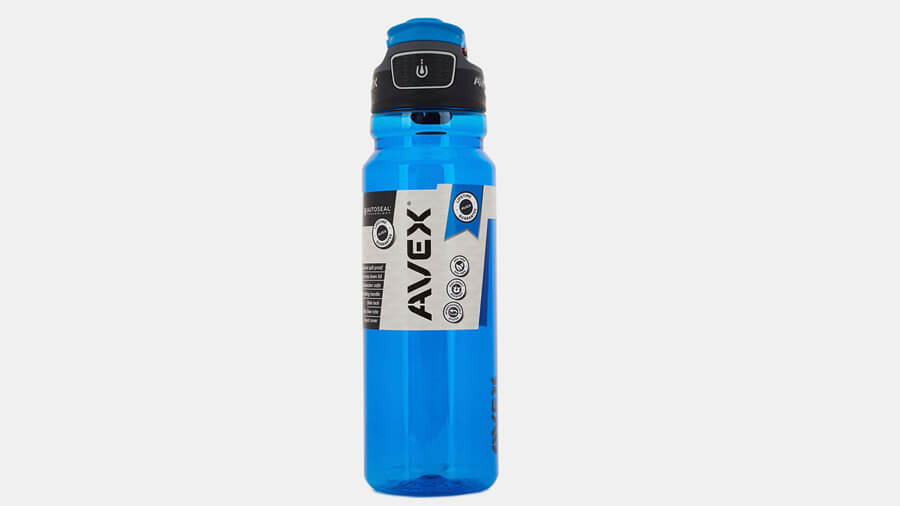 Get your Avex Freeflow Water Bottle, fill it with your favourite beverage and go on a journey. This bottle is your perfect travel partner be it during backpacking or just roaming around the city. It features a high-flow-rate drinking lid that allows water to flow smoothly to your mouth. No burble, bubble or splash to hinder the flow. It's good to use in everyday life as it is shatterproof and slender to fit your backpack or car cupholders. It has a patented cross-bolt lock that prevents the Autoseal button from accidentally being pushed thus preventing spillage. It is 100% BPA-free and its DropDown lid allows easy dishwasher cleaning.
Nike TR Hypercharge Twist Water Bottle 24OZ
Let's just admit that Nike is everywhere even in the best sports water bottle list. It is not difficult to identify that the water bottle is from Nike as the famous Nike logo is embossed on the outer. The Nike TR Hypercharge Twist Water bottle holds 24 ounces of water. This bottle is made of an impact-resistant material(70% Tritan, 28% Polypropylene, 1% Thermoplastic Elastomer, 1% Silicone) for durability. It has a sleek and ergonomic design with a textured Twist-off top to give you a strong grip and a handle for easy carrying. The bottle also features a button that allows one-handed opening and detachable soft straw tip. This feature really helps those who are walking, running or driving. First, you don't have to fully remove the cap every time you need a sip and the straw lid prevents spilling.
Avex Fuse Water Bottle
Pack your drinkables in Avex Fuse Water Bottle. Most of the sports water bottle has a narrow spout. But Avex Fuse Water Bottle is designed with a wide mouth. Some prefer a wide-mouthed bottle because you can comfortably drink water and fill it easily. You can also fill this bottle with ice cubes. This wide-mouthed bottle features an easy-open and flexible, double-hinge TPU lid tether. The lid is textured and provides glove-friendly grip. Made with BPA-free, dishwasher safe and shatterproof material, this bottle is a good pick. One more thing, if you hate your water tasting any different than water, for example like your last packed juice, then this bottle would be great for you as it is odour-resistant.
NIKE TR HYPERCHARGE GRAPHIC STRAW BOTTLE 32OZ
Just Buy It! Nike is the definition of sports. This Nike sports water bottle has a Nike Swoosh logo branding on the lid which is the most recognized brand logos in the world. It offers an ergonomic handle for a comfortable grip and a slider button for one hand flip opening. The straw tip is detachable for easy cleaning. It has 32 Oz capacity which is roughly 1 litre that makes it a perfect companion for gym and sports activity. The water bottle is durable and has an impact-resistant construction. It is totally free of BPA so the water will not get contaminated. Carry around this Nike water bottle and keep yourself well hydrated.
PUMA SPORTSTYLE BOTTLE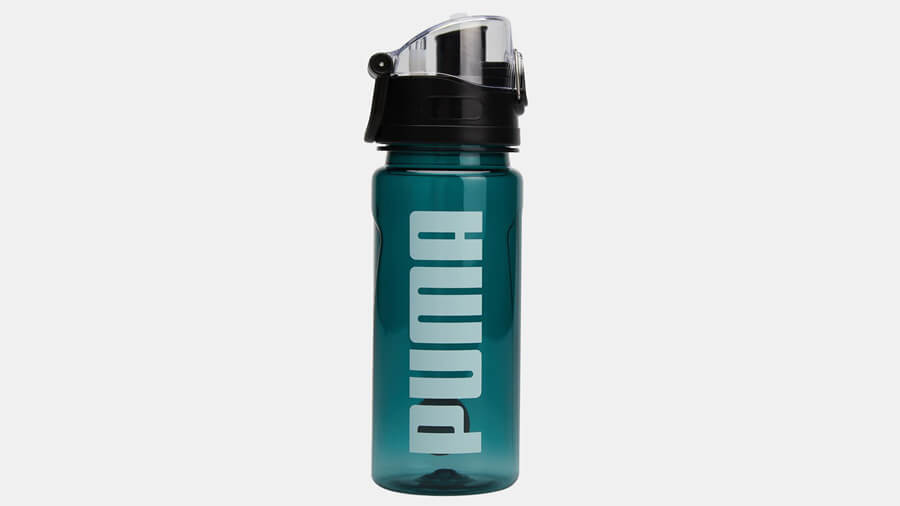 Hitting the gym? Exploring outdoor? Going for jogging? Take the Puma Sportstyle bottle with you. The plastic construction makes it lighter for you to carry around. The lid is spill-proof which is an important feature of a water bottle. The leak and spill-proof lid eliminate the risk of leaks. No need to worry about tossing the bottle in a bag. There is a convenient loop on the cap making it easy to clip to a backpack or to carry as a hook. The bottle has 600ml and has to screw top opening. It has a transparent lid which can be opened with a push of a button. The bottle is transparent so you can determine the water level. The bottle is made of a mixture of polymers like tritan, polypropylene, and acrylonitrile-styrene and is designed to resist cracks in the case. It has a Puma wording logo on the front.
ADIDAS TRAINING WATER BOTTLE 750ML
The premium construction is the highlight of the water bottle.  It is totally free of BPA meaning that it doesn't leave any chemical aftertaste. It is designed in such a way that you can easily hold. The ergonomic design makes it easy to grip even when your hands are sweaty. The premium material guarantees durability. The bottle is lightweight as it has plastic construction. They are lightweight compared to glass and insulated bottles which makes it a perfect travel companion. This sleek-looking sports bottle sports the famous Adidas Badge Sports logo which surely catches the eye. The sides of the bottle have a measuring scale to show the water level. This is particularly helpful when you need to know how much water you have consumed. On the side, there is a foldable ring which can be used for carrying.
AVEX MIXFIT ELITE SHAKER BOTTLE 28OZ
A shaker bottle is a must-have for gymgoers. Whether they want a pre-workout drink or a post-workout shake, a shaker bottle is an absolute necessity. The Avex Mixfit Elite Shaker Bottle with 28oz capacity is the perfect companion when hitting the gym. Cleaning is much easier with its wide mouth and rounded inside. The rounded inside plus weighted shaker ball aids in easy mixing and reduce clumps and buildups. It features a leak-proof design preventing accidental spills and mess. It has volume markings on the sides to measure liquids. It utilises TasteGuard protection technology to maintains taste while resisting odour. It is top-rack dishwasher safe and 100% BPA-free.
AVEX BRAZOS AUTOSEAL WATER BOTTLE 25OZ
One of the best sports bottle you can purchase for your fitness needs. The highlight feature of the device is the one-touch Autoseal lid which automatically seals between sips to eliminate spills and leaks. Made of high-quality plastic and 100% BPA-free, the bottle won't contaminate the water. This water bottle also has a protective spout shield to protect against dirt and germs. The ergonomic clip-on handle on the bottle is a convenient means to attach to backpacks and other gear. Another reason to love this bottle is because of its durability. It is one of the toughest and rugged bottles you can find.