Check Out These Best Yoga Mats For A Colourful and Comfortable Yoga Session
Yoga is a great way to centre your mind, for well being, flexibility and balance. Whether you are a beginner or experienced yogi, the only stuff you should have is a Yoga mat. There is an extensive range of yoga mats available in the market and not all products are good considering certain factors. So we have done research for you. Take a look at the best yoga mats available online.
MANDUKA WELCOME YOGA AND PILATES MAT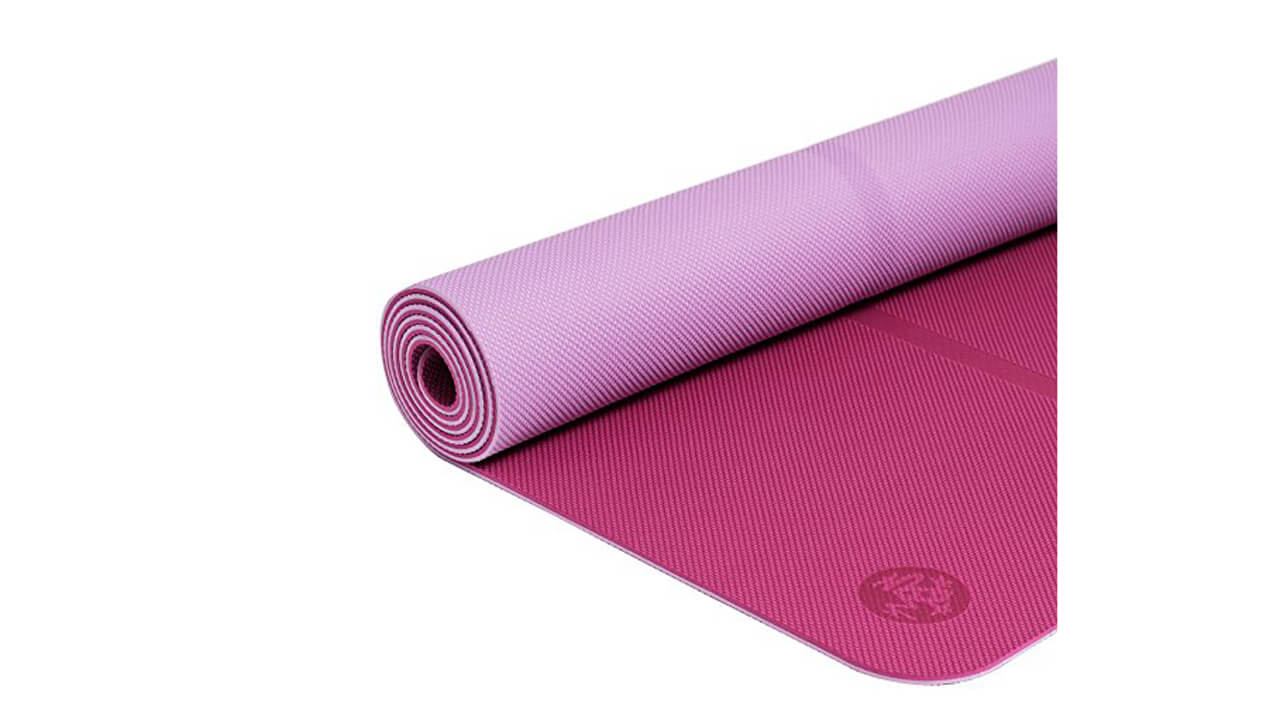 Best choice for beginners and yoga practitioners. The welcome mat is beginner-focused having a soft, comfortable cushion to provide support thus enhancing confidence. With 5mm thickness, the mat has superb support for knees and other bony joints. It weighs 2.3lbs which so light you can call this a travel mat. It measures 68 x 24 inch which is a standard size for a yoga mat. The reversible grippy and slip-resistant textured design lets you practice on either side.  It features an alignment stripe to help with proper positioning and keep you balanced. Due to its closed-cell surface, it prevents sweat from seeping into the mat and also tends to be easier to clean. Best of all, this mat is sustainable and followed by eco-friendly manufacturing.
MANDUKA EKO LITE YOGA AND PILATES MAT
Favourite among yogis, the Manduka eKO Lite Yoga Mat is highly recommended for every anybody serious about yoga. Tri-Layer Technology offers optimal grip, durability and comfort. The top layer which is made of natural sealed-cell surface keeps out sweat and moisture from seeping into the mat. This keeps out bacteria and cleanup is fairly easy. The natural rubber grip of the mat provides superior grip. The best part about the yoga mat is its eco-friendly construction ie made from durable natural rubber. They used a toxic-free softening process and are completely free of PVC or harmful plasticizers are used. Also, all the post-industrial scrap is collected and used in the production of other materials creating a zero-waste manufacturing process. This 4mm thick yoga mat weighs about 4.5 lbs, which is lightweight so you can roll up and take while travelling.
ADIDAS FITNESS MAT
You will definitely sweat a lot during fitness workouts. So what you need is a mat that has a non-slip surface. The Adidas Fitness Mat has a non-slip textured surface that provides superior grip and helps you keep up with your flow without falling. The mat has 6mm thickness which makes it perfect for performing warmup and cool down stretches. It delivers with an integrated roll up and a carry strap so that you can effortlessly carry to anywhere. Also, the mat is lightweight, which makes it travel-friendly. This Adidas Fitness mat is available in solid grey, purple and orange colour with 173 x 61 cm dimension.
REEBOK TRAINING MAT
Training mats serve a purpose. They are meant to protect you from the floor.  The Reebok training mat is 8 mm thick to provide a comfortable cushioning and at 183 x 61 cm, it gives you a large surface area for your training. You can comfortably do any type of body strengthening exercises like planks, push-ups etc or stretching exercises. It has a non-slip textured design to prevent slipping and injuries. It's also packaged with shoulder carrying strap so that you can roll up for easy storage or carry with you if you are going to take it somewhere. All the more, this training mat has got bold diamond detailing which looks cool.