Here Are The Best Footballs That Will Help You Perform Better In The Field
Football, one of the most loved games irrespective of the age barrier is also an internationally recognized game and has fans and followers all around the globe. Though it seems like an easy job on hand, choosing a football that suits your style of playing is quite a task in itself. The recent technologies and innovations have cleared new grounds for a new set of cool footballs coming in various colors and sizes. Here, we have made an exciting list of the most trusted footballs suitable for all ages.Choose the best and start scoring!
ADIDAS MEN'S CONEXT 19 OFFICIAL MATCH FOOTBALL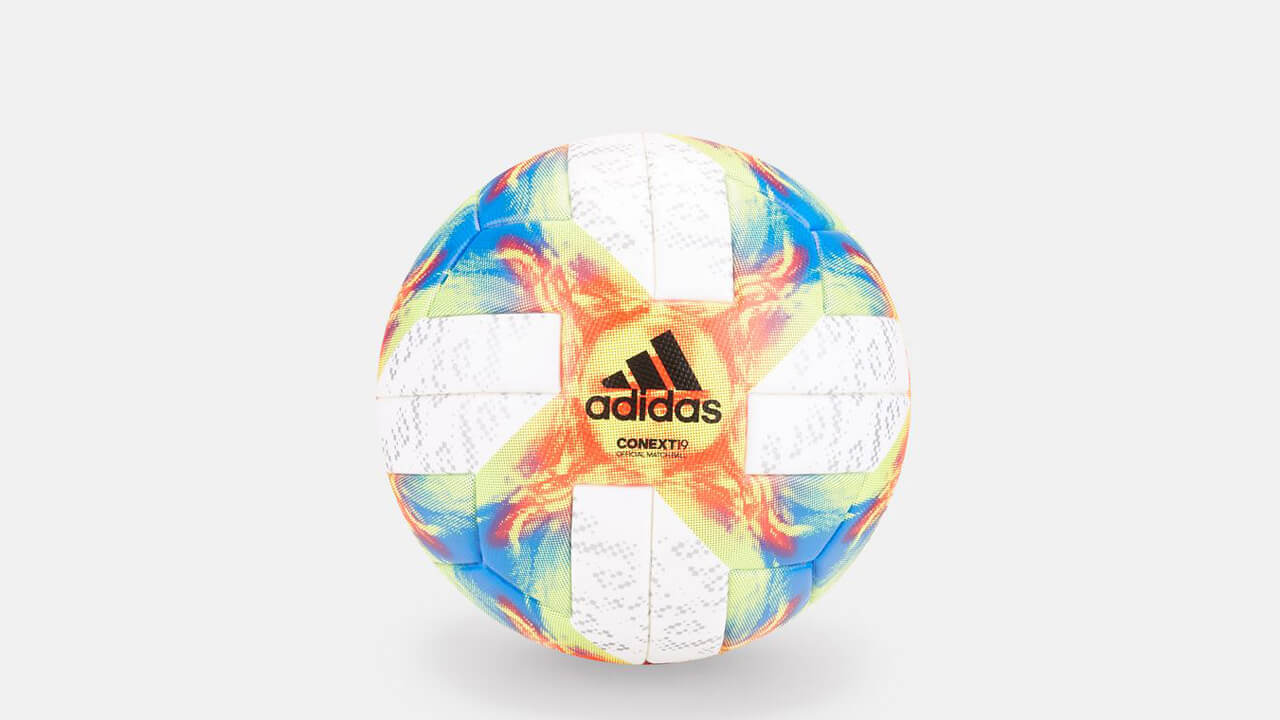 Adidas has always produced a number of iconic footballs. They can always be considered as the best option. The Adidas Men's Conext 19 Official match football is another pride of the brand. Its colour concept was inspired by the 1998 Tricolore ball which was in use when France won their first title, becoming the seventh nation to win a World Cup the same year. It has a seamless surface and mono-panel design for smooth handling and more performance. It boasts to be FIFA Quality Pro certified and so it costs a lot more than other footballs. The high price is justified by the quality and best of the best materials used in the making. Moreover, it is a real joy to play with. This football is made of premium-quality material for delivering exceptional performance and durability. The thermally-bonded seamless construction of this football provides a more predictable trajectory. The ball comes equipped with a rubber bladder to withstand powerful strikes which makes it extremely durable.
ADIDAS MEN'S JUVENTUS CAPITANO FOOTBALL
Featuring a design inspired by Juventus' home jersey, the Adidas Juventus Capitano football is one of the best options to consider right now. It is dressed in black and white colour like Juventus' home jersey that is feared by rivals. The key quality that you should look for in a football is the durability and playability. The Adidas Juventus Capitano football features a machine-stitched construction and hard-wearing TPU cover thus making it extremely durable. The TPU cover on the football provides superior strength and high abrasion resistance. Also, it comes equipped with a butyl bladder that provides the best air retention and stays inflated for long periods without pumping.
ADIDAS TANGO ROSARIO FOOTBALL
An iconic football from adidas based on the football first introduced as the Tango Durlast in 1978 for the 1978 FIFA World Cup in Argentina. It is hand-stitched to have higher quality and great attention to detail. This ensures high durability as well. It is designed to be a training ball so you can be assured about the durability. It is FIFA Quality certified meaning that it passed  FIFA tests on circumference weight, rebound and water absorption. This FIFA-quality training ball has an injection-moulded latex bladder and a polyurethane surface that ensure top-level performance. It comes in sizes of 3, 4 and 5 (size 5 is the regulation size for a soccer ball). It has a classic look and design of the pentagon panels in the black and white colourway.
NIKE MEN'S MERCURIAL SKILLS FOOTBALL
An exceptional everyday training football, the Nike Men's Mercurial Skills football has a durable design ideal for practising and sharpen the footwork. Available in size 1, this miniature soccer ball is used to develop footwork of the player of any age. They are not sold for some serious football match. It features a machine-stitched construction that is accompanied by a rubber bladder. The machine-stitched casing provides durability and the rubber bladder that can withstand strikes to maintain air pressure and shape. This one is the best cheap football you can get. If you are looking for a cheap football for skill development, then Mercurial Skills is the best choice.
NIKE REACT FOOTBALL
Nike React football, available in size 3,4, and 5 can be used by players at any level to hone their skills. The 26 panels on the Nike React football enables increased ball control while the machine-stitched TPU casing enables long-lasting performance. The reinforced butyl bladder delivers longer shape retention by preventing the air from escaping. It doesn't require frequent inflation. It has high durability, capable of handling the pressure of powerful strikes. It is well designed keeping quality craftsmanship in the construction. So players in search of power and quality need not have to look for any other option.