Your 8-Step Guide to Choosing the Right Kitchen Faucet
Your kitchen is one of the most vital areas in your home. It's the place where you store and cook meals and often end up eating with your family. When entertaining guests at home, your kitchen is invariably the place where your guests tend to wind up. So, your kitchen needs to be a showpiece with the right accessories that you can flaunt. Selecting the right kitchen faucet is an important decision when setting up your new home or undertaking a kitchen renovation project. The right kitchen faucet can enhance your kitchen's functionality and even add to its look and feel. Here's the 8-step process of choosing your ideal kitchen faucet.
Focus on practical considerations and not just the looks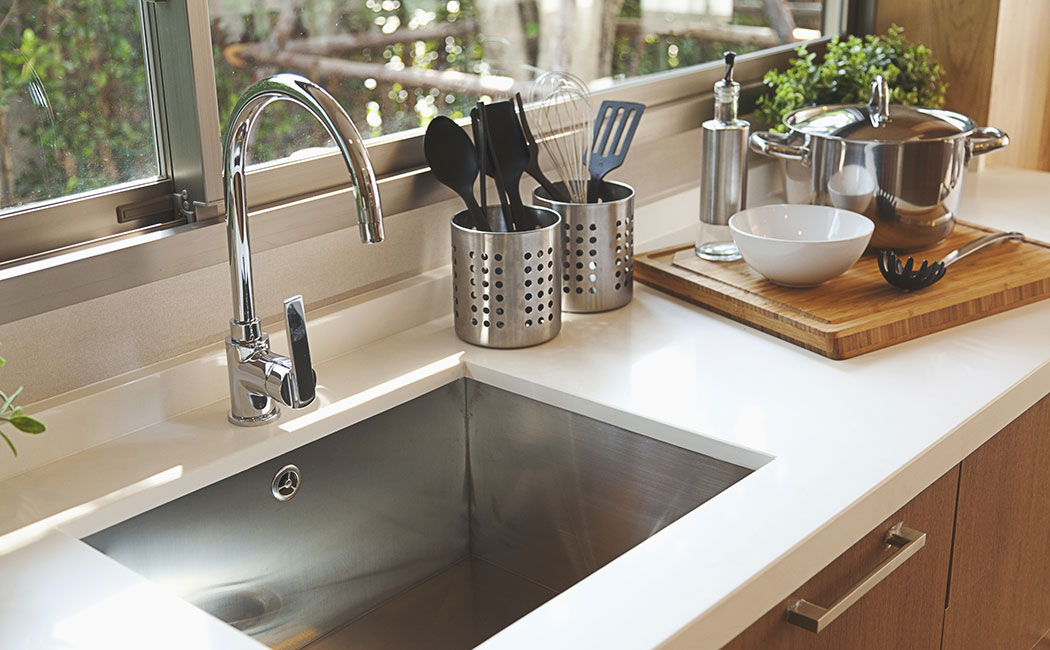 Whether you plan to buy a new faucet or get your existing one replaced, you should focus on practical considerations like long-term dependability and convenience. Many people consider just the aesthetics when selecting a faucet, but you should never compromise on the practical considerations. And if you search well, you will be able to find faucets that look good without compromising on their functionality.
Select your faucet's location
You need to decide where you want your faucet to be positioned. From deck-mount or sink-mount to wall-mount kitchen faucets, the choices are varied. For instance, if you have a single-basin sink, wall-mounted faucets will be best suited for it. However, for undermount and farmhouse sinks, choosing deck-mounted faucets will be wiser.
Know your sink's holes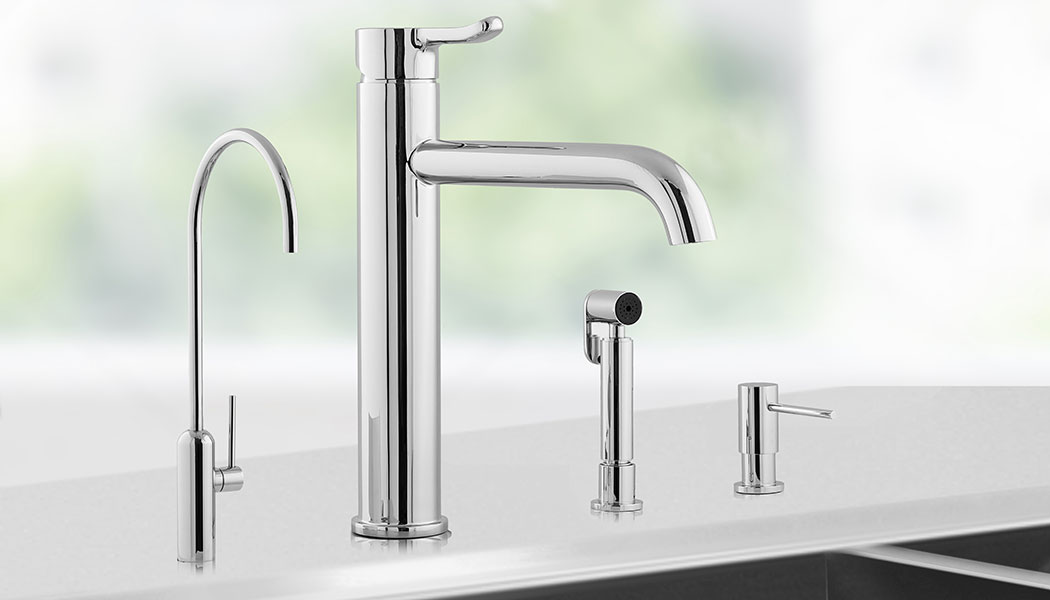 You should find the number of holes your sink has to find an apt faucet. Some sinks have a single hole for the cold and hot water, while others may have four different holes – two for the hot and cold water lines, respectively, along with one each for the faucet bracket and soap dispenser or side sprayer.
Get a faucet with the correct arc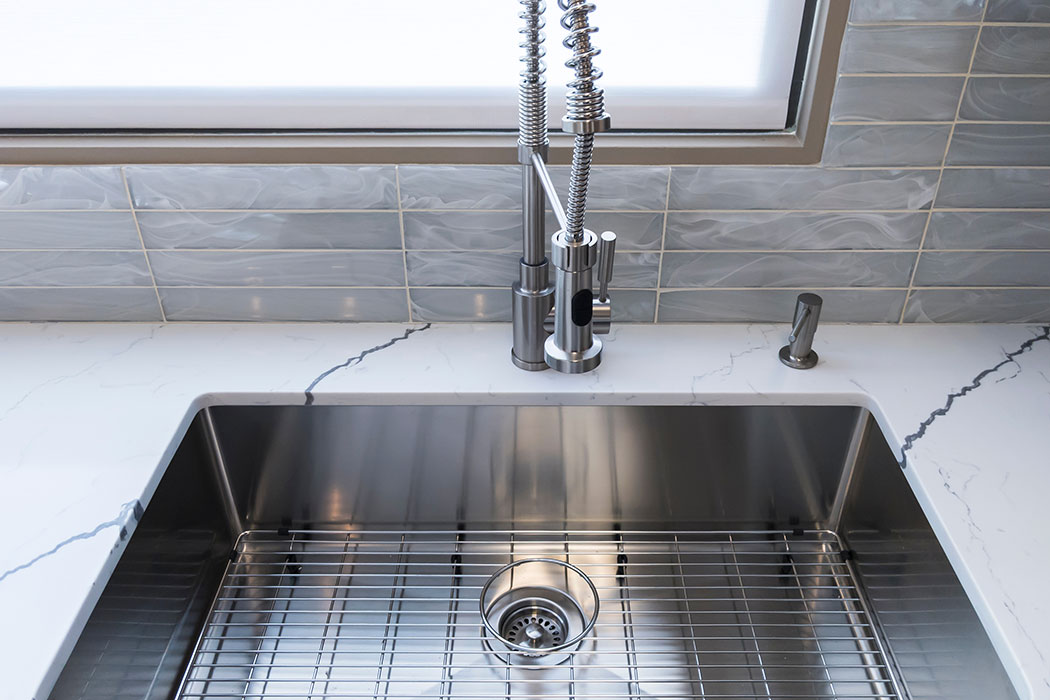 If your faucet has a low spout, it will be quite inconvenient to manoeuvre large pans and pots under it. But if you rarely use such utensils and would rather focus on reducing splashing, you can use a low spout to minimize the distance water travels from it to the sink. Again, getting a faucet with a high spout could obstruct the view outside your kitchen window. But it can be a good choice if you need more workspace over your sink. Thus, it's important to get a kitchen faucet with the right arc, depending on what suits your needs the best.
Choose the sprayer function wisely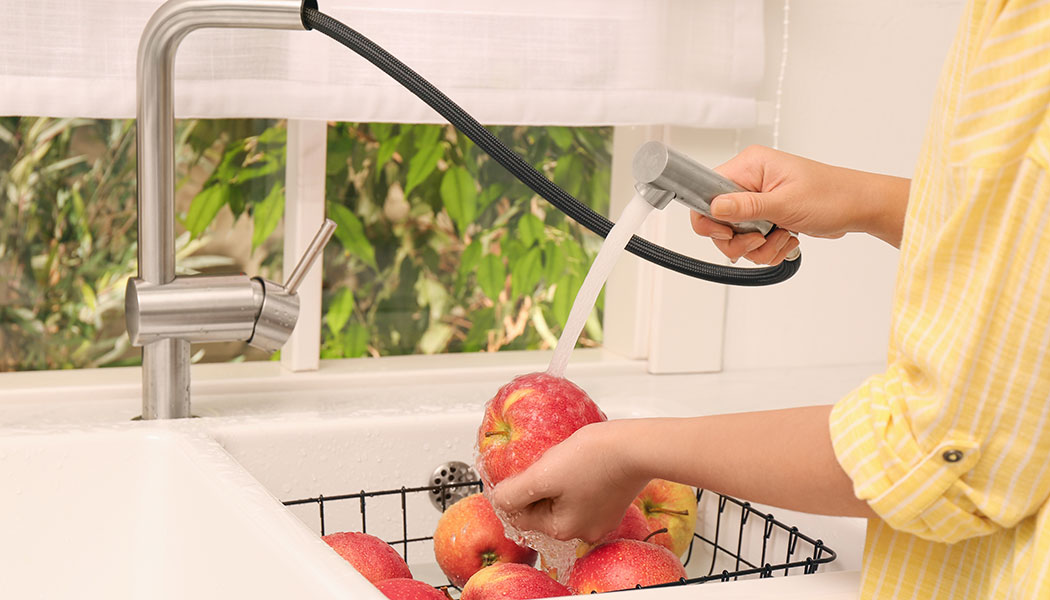 Depending on your kitchen's workflow, you can choose from a pull-down, pull-out, and side sprayer. Faucets with a pull-down sprayer have a sprayer hose extending down toward the sink from the main body. These faucets typically have a lever or button to let you access a powerful spray or an aerated stream of water from the same spout. Pull-out faucets have a detachable head to broaden your space and facilitate a wide range of motion. They usually offer a typical spray or flow option. Side sprayers have a spray handle mounted in the sink, but many users complain that they tend to leak or dribble.
Buy faucets with quality valves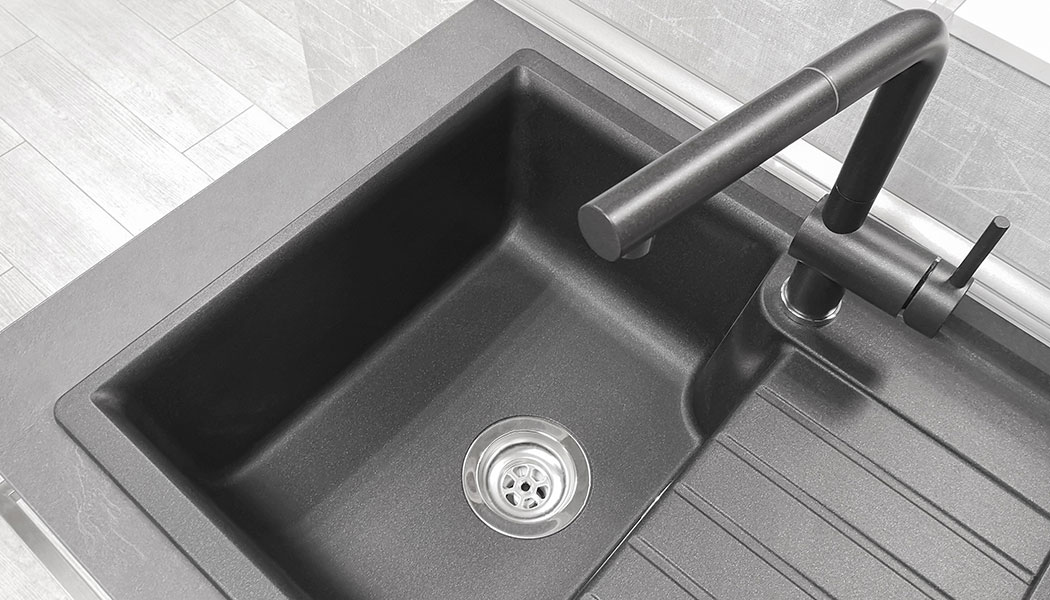 Your faucet's functionality and durability depend a lot on the valve material. Since ceramic valves are popular for their durability and stay drip-free for a prolonged period, many experts recommend buying them. You may also buy metal valves if you prefer them, but it's best to steer clear of the plastic valves as they don't hold up well in the long run.
Consider the style factor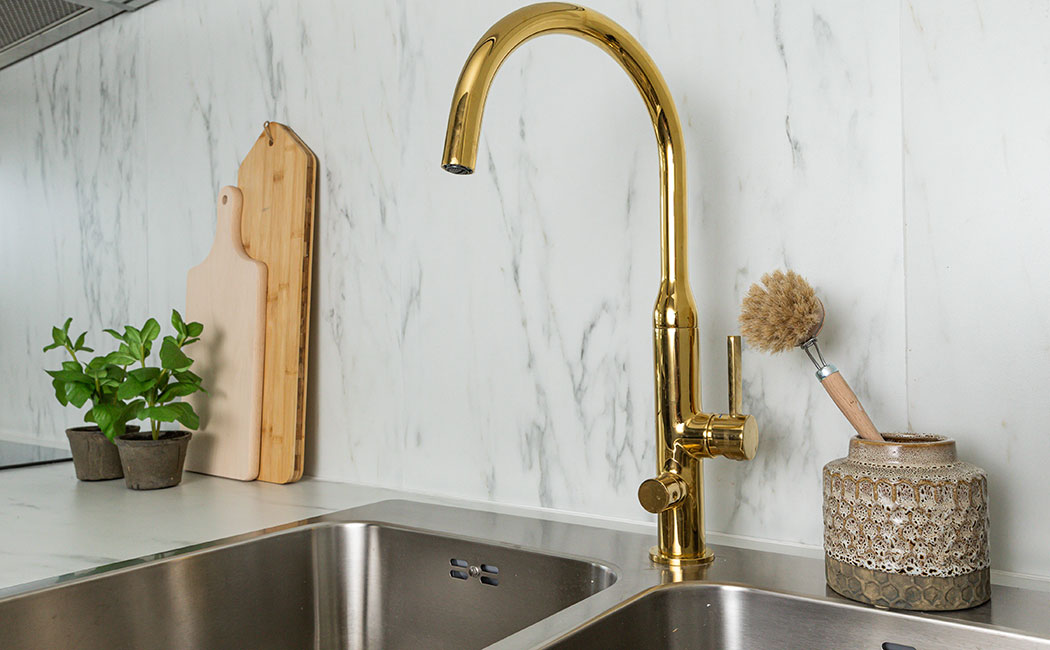 In your kitchen, style matters. Since your kitchen faucet tells a lot about your preference and personality, it should go well with your overall kitchen decor and help accentuate the look. Whether your kitchen's style is traditional, contemporary, rustic, or transitional, you should find a faucet that goes with your kitchen's aesthetics.
Select the right finish
Deciding your faucet finish is one of the most vital design considerations. You may select a finish that's in vogue, but since trends come and vanish fast, opting for a timeless but beautiful finish will be wiser. For instance, matte black or brushed gold faucet finish will suit a modern kitchen. You may even consider bronze, chrome, or a two-tone finish (like the one that blends stainless steel and matte black mixed finish).
Since your kitchen faucet and the sink play a central feature in your kitchen design, choosing them well is important. With the right faucet model, your kitchen tasks will become more convenient and enjoyable. Additionally, the space will look beautiful and inviting. So, if you are setting up your new kitchen or transforming the existing one, use the tips above to buy the best-suited faucet for the heart of your home.