Types Of Kitchen Islands – Which One Is Your Best Choice?
Kitchen islands come in diverse types, shapes, and sizes to suit different spaces, needs, and budgets. From bi-level (also called double-tiered) islands to islands on wheels, we bring you the different types of kitchen islands to help you decide which one would work the best for your budget and home.
Fully Functional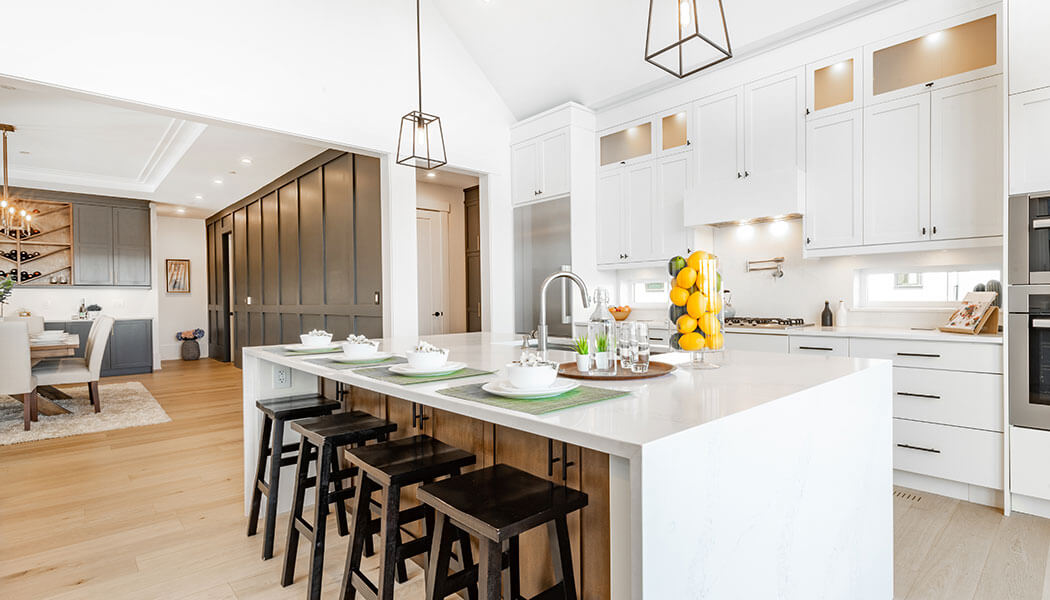 From a sink with adequate drainage to a dishwasher and perhaps even a wine fridge or refrigerator drawer, a fully functional kitchen island will have everything to act as the kitchen's central hub. Such islands also have a lot of counter space to provide room for food preparation and serving.
If you often entertain guests, have a large family, or want to work in a spacious chef's kitchen that lets you prepare or serve food conveniently, this type of island should be your go-to option. But remember that a fully functional kitchen island is expensive due to its high-end build and the plumbing and electrical work involved.
Bi-Level
Also called a double-tiered island, such a kitchen island features two separate spaces, one of which is meant for the preparation of food and cooking while the other is for seating or eating. Typically, the prep/cooking zone is smaller than the seating/eating zone, which is raised to make it ideal for bar seating.
For a farmhouse or traditional-style kitchen, a bi-level island will be a good choice. However, if your preference is toward a more contemporary and streamlined style, you would do better with a single-level island made of sleek countertop materials.
Galley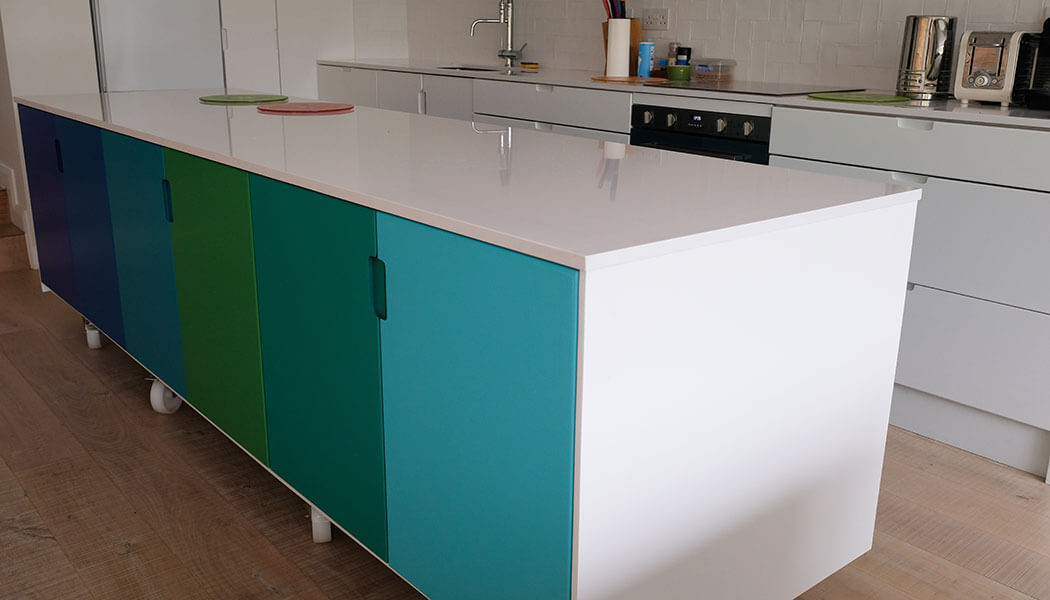 A galley island is ideal for a galley kitchen, which refers to a long, narrow layout characterized by two parallel walls of kitchen cabinets. This kitchen layout owes its name to the narrow but optimal and efficient cooking area on a large ship, called a galley.
Since space is often a constraint in a galley kitchen, you need to be creative with your galley islands. For example, a peninsula island at one end of the kitchen or setting up a dual-use island that can help in your food prep, store extra items, and even act as a seating area in the kitchen would be great. If you have a galley kitchen and you seek a budget-friendly kitchen island, a galley island could be just what you need.
Mobile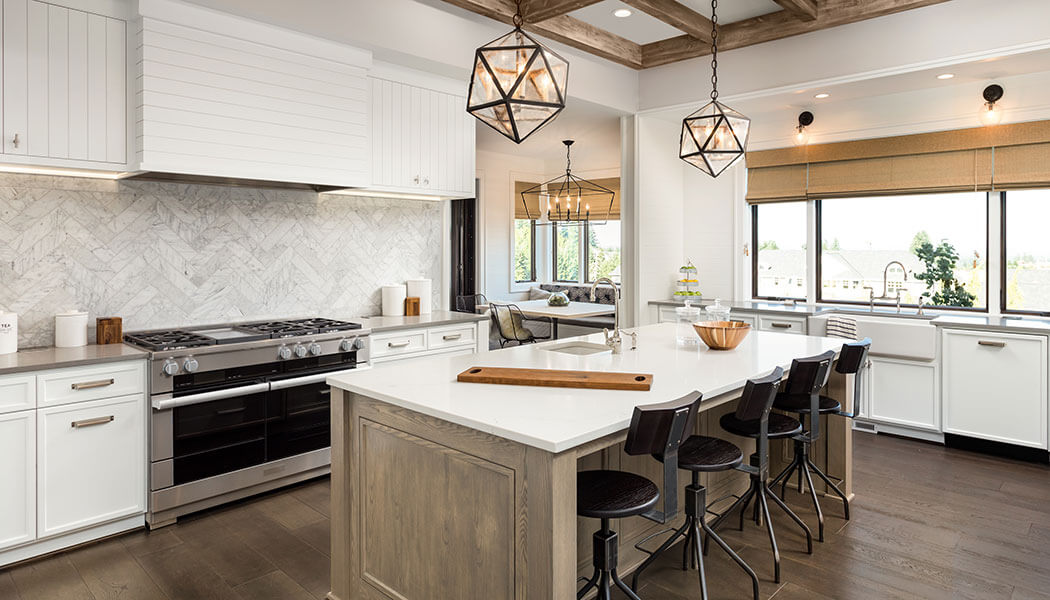 Mobile kitchen islands or rolling carts are ideal for small kitchens. Since such an island comes on wheels, you can roll it into the kitchen when you want to use it to cut vegetables or do meal prep and wheel it back out when it has served its purpose.
Some mobile islands come equipped with butcher block countertops for hassle-free prep work, while others have wheels that can get the island locked into place to sit pretty in a semi-permanent residence in a galley, L- or U-shaped kitchen. If you are staying in a rented apartment and want to have a kitchen island without making permanent changes to the kitchen, a mobile kitchen island can be an excellent and convenient choice.
Non-Portable
Unlike rolling cart islands that are portable, these are similar to traditional kitchen islands. These small and compact islands aren't fixed to the kitchen floor though, which makes them technically portable. This safeguards you from adhering to the electrical code requirements, which could come into effect if the island is fixed to the floor and needs the receptacles to be installed.
If you have a small kitchen and you need an inexpensive kitchen island with a simple design, a small, non-portable island, which usually stands tall at 38 inches, can meet your needs well.
In addition to the above types, you can also take your pick from L-shaped islands, circular islands, floating islands, and islands with a base cabinet and a countertop. Just make sure to consider your kitchen's layout, the purpose you want the island to serve, and your budget before choosing a kitchen island.
Since your kitchen should meet your unique needs, choosing the right kitchen island is important. Use the tips above to make an informed decision.