Tips to buy the best pressure cookers to cook perfect meals quickly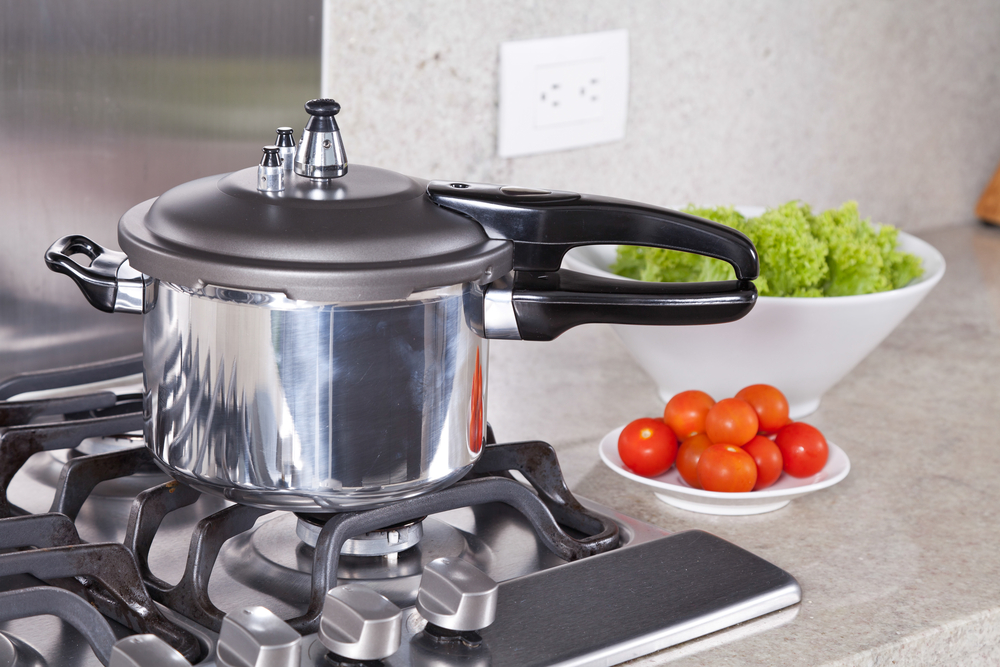 In today's busy lifestyle any appliance which helps in saving time is a boon. A pressure cooker is a handy kitchen utensil which allows you to cook quick and delicious meals in just a few minutes. If you want to buy a pressure cooker and feel intimidated by the many varieties of pressure cookers for sale in Dubai and the UAE, then we have the perfect guide for you.
Why you need a pressure cooker
Using a pressure cooker makes a lot of kitchen work easier. Here are a few reasons why you need to buy a pressure cooker.
Saves time – The biggest benefit of having a pressure cooker is that it cuts down on cooking time without compromising on the taste or nutrition of the food. Due to the short cooking time, you also save energy thus lowering your bills too.
Cooks healthy dishes– Compared to other conventional cooking methods pressure cookers reduce the ingredients' exposure to air. This prevents loss of nutrients through oxidation.
Kills microorganisms – The high heat generated inside a pressure cooker kills most of the harmful micro-organisms in raw food including several strains of bacteria and viruses.
Creates less heat and mess – Unlike stovetop cooking, using a pressure cooker keeps the heat confined within the vessel and prevents the heat from radiating throughout the kitchen. The covered lid prevents backsplashes and other mess in the kitchen saving the trouble of cleaning up.
A pressure cooker can be used to make a range of delicious foods from appetisers to desserts making it a great addition to any kitchen.
Differences between hard anodised, stainless-steel and aluminium pressure cookers
These days pressure cookers are made from different types of materials each having its benefits and drawbacks. The three main pressure cooker materials available today are hard-anodized pressure cookers, aluminium pressure cookers and stainless-steel pressure cookers. Here's what you need to know about each type of pressure cooker:
Hard-anodized pressure cooker – Hard-anodized pressure cooker is the product of modern-day technological advancement. This type of material is made by increasing the thickness of layers of aluminium alloy oxide. The resulting metal is tough and both scratch and abrasion-resistant. Hard-anodized pressure cookers are very durable, offer better heat distribution and are much easier to clean than other types of pressure cookers. Hard-anodized pressure cookers are also lighter as compared to other materials.
Aluminum pressure Cooker – Aluminum pressure cookers are the most conventional types of pressure cookers. They are the best for conducting heat. But, aluminum gets easily damaged on impact. Moreover, aluminum reacts with acidic or salty foods to leech metal into the food which can be damaging to health in the long-term.
Stainless steel pressure cooker – Stainless-steel pressure cookers are tough, durable and non-reactive to food making them the safest vessel for cooking. They are also quite affordable compared to the other two types. But, steel does not conduct heat that well and often results in uneven cooking.
The type of pressure cooker you choose depends upon your cooking requirements and kinds of dishes you will make. All the materials listed above offer their own benefits. However, when buying this utensil, it is generally advised not to go for a non-stick pressure cooker. The non-stick coating does not last for long in the extreme heat generated inside the pressure cooker and reacts with the ingredients to release harmful chemicals into the food.
Things to know before purchasing a pressure cooker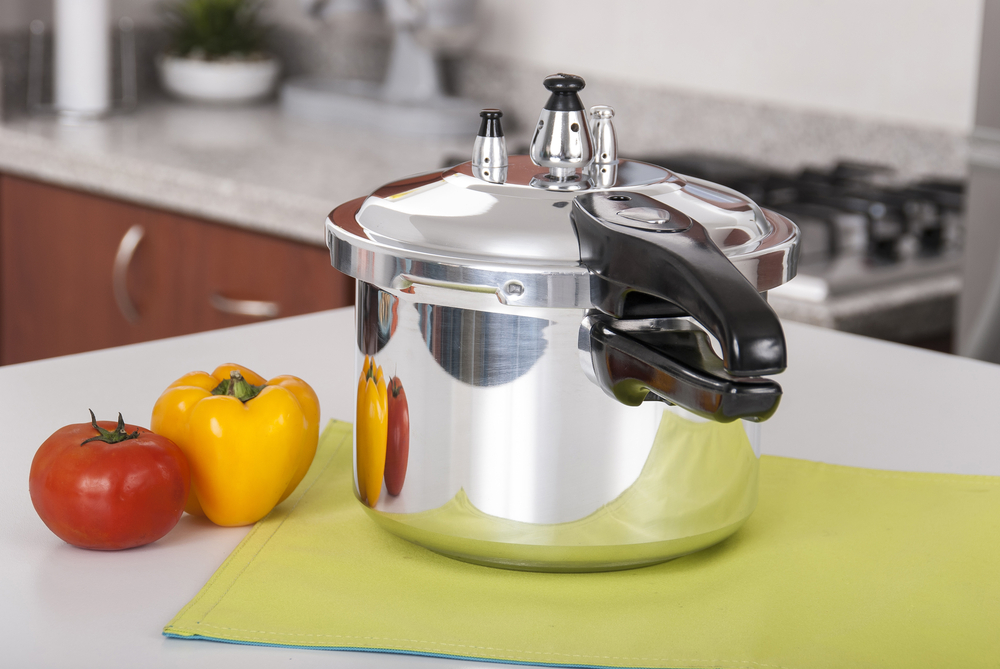 Whether you are looking for a hard-anodized cooker, an aluminum cooker or a stainless steel one, there are a few other things also to consider before making your purchase.
Electric or stovetop – A traditional stovetop pressure cooker is reliable, efficient and cost-effective. But, it also requires monitoring and proper adjustment of heat settings to cook the food just right. For those who find it difficult to fiddle with the right temperatures and cannot devote time towards monitoring the cooking process either, an electric pressure cooker may be the better choice. An electric pressure cooker usually reaches a maximum pressure less than that of a traditional pressure cooker, but the device is fully automated and comes with a timer making it very convenient to use for busy people. Another option is a pressure cooker for induction stove which functions as a regular pressure cooker but can be used on an induction oven as well as a cooktop.
Build – The various pressure cooker materials have been listed above. Figure out which kind of pressure cooker will be most suitable for your kitchen and choose the pressure cooker to fit your demands.
Size – Pressure cookers range in sizes from 1ltr to 10ltrs and more. The size of your pressure cooker should be determined by the amount of food you cook in it. A pressure cooker which is too small and is stuffed to the brim with food runs the risk of blowing through the pressure cooker safety valve. If it is too big, then it will take a lot of time to build up the required pressure, wasting fuel and time. Ideally, the food should fill only two-thirds of the vessel. If the food is foamy, such as pulses, then it should be only half full.
Pressure indicator – This is often the most neglected aspect of buying a pressure cooker and yet it is one of the most important things to look for. A pressure cooker which can go up to 15psi (pounds per square inch) above atmospheric pressure is the standard for best cooking. Make sure that the model you purchase can go up to this level. If the pressure cooker unit has an inbuilt indicator, that is even better.
Safety feature – With hot steam and loads of pressure build-up inside a pressure cooker it is very important that the model you buy has adequate safety features that can get rid of excess steam. A safety valve that releases steam if there is too much pressure inside is a must-have for any pressure cooker. Additional safety features include heat-resistant handles, ergonomic design and a secure lid-locking mechanism.
Replacement parts – A good pressure cooker can last for several years, but parts such as the gasket or the whistle can get damaged. Purchase pressure cookers from noted brands which will make it easier to source replacement parts if needed.
Caring for your pressure cooker
As with any appliance, the key to making your pressure cooker last is in proper care and maintenance. Given below are 4 pressure cooker maintenance tips that will keep your vessel in the best shape for years to come:
Always clean the gasket – The rubber gasket is one of the most important parts of a pressure cooker. It acts as a seal which stops the heat and steam from leaving the pot during cooking. But, due to accumulation of grease and food particles on it, the gasket gets looser with time. To ensure that the pressure cooker works properly, you need to keep the gasket properly cleaned. Once you have cleaned the gasket, rub a little vegetable oil over to keep the rubber from drying out and cracking.
Unclog the vent – The vent of the pressure cooker is the part through which the pent up steam is released. This vent often gets blocked with food and if not cleaned properly, this can damage the pressure cooker. Clean the vent by blowing air into it and then lubricate the outlet with a little vegetable oil so that food particles do not stick on the inside.
Avoid using strong cleaning agents – Harsh cleaning agents such as chlorine or benzene-based cleansers damage the surface of the pressure cooker. If the cooker has burnt food stuck to it, boil a mixture of water and white vinegar in it. Switch off the heat and add a tablespoon of baking powder to this mixture and let it soak. Let it soak for an hour or more. The stain will come off after a while. But, do not soak the gasket or electronic parts of the pressure cooker in this mixture.
Store the pressure cooker with baking soda – A pressure cooker should always be stored in a dry condition. Dampness can lead to mould, rust or staining. When storing your pressure cooker, put an open box of baking soda inside it. Or, sprinkle a bit of the baking soda inside the pressure cooker
Best brands of pressure cookers in the UAE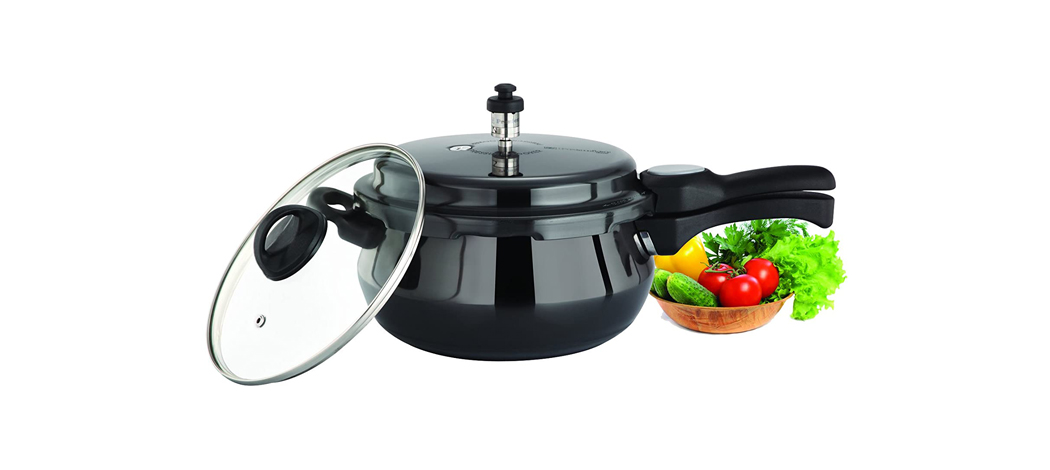 You can easily shop for a new pressure cooker from among the latest designs in pressure cookers available online in the UAE. Get the best pressure cooker online price from noted brands of pressure cookers such as Hawkins cooker, Prestige pressure cooker, Palson electric pressure cooker, Premier, Tefal, Chefline and more. Pick from among traditional pressure cookers, induction base cookers and electric pressure cookers for one that is just right for you!
With all the know-how on purchasing and maintaining pressure cookers, it may be time for you to invest in one. Here are a few options to look at:
Premier Stainless-steel Pressure Cooker 7.5 Ltr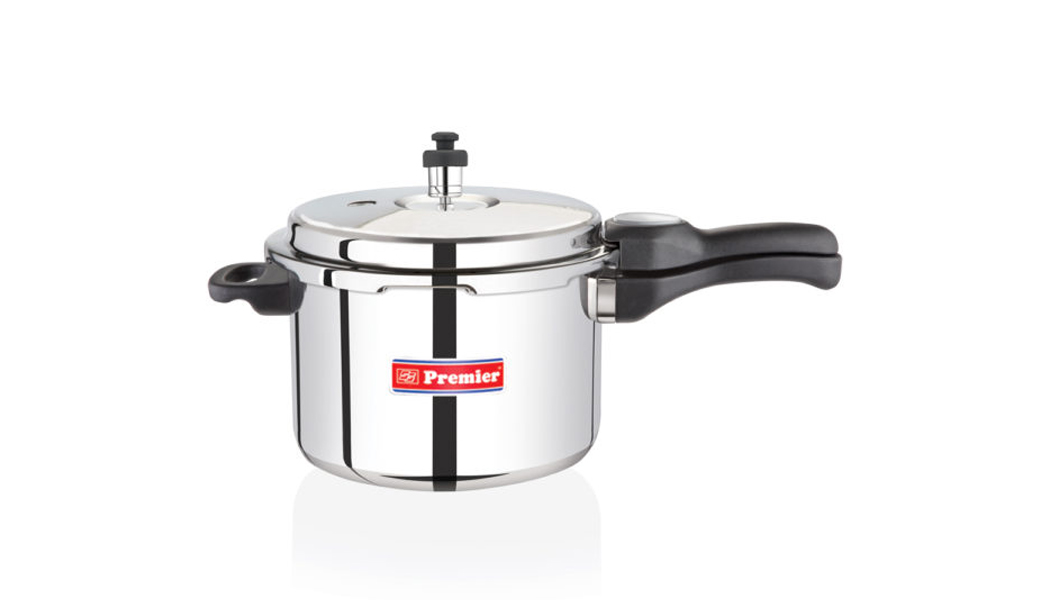 An advanced pressure cooker is capable of cooking many kinds of foods quickly and deliciously. Using a pressure cooker allows you to make a multiple course meal within just a couple of hours. To reduce time during cooking and make the chore easier, invest on this 7.5 ltr stainless-steel pressure cooker from Premier. Made from high-quality stainless-steel, this pressure cooker has advanced safety features including a Gasket Release System (GRS) which reduces the possibility of accidents from excess pressure build up. The cooker has a streamlined design with an extra broad handle for easy handling and cleaning. The base has a sandwich bottom that spreads heat evenly for faster cooking.
Premier Stainless-steel Pressure Cooker 3 Ltr
If you want delicious home-cooked food everyday and also want to save money and energy when cooking it, then bring home this pressure cooker. Premier pressure cookers are built to help you make delicious and nutritional dishes in the half the time it takes to make a dish in the traditional way. Trying out multiple dishes in a day becomes easy with this magical pressure cooker to help you in the kitchen. This pressure cooker has a steel sandwich base to enable faster and even heating. The whistle is sharp enough to be heard from all corners of the house yet, not so loud that it becomes annoying. The stainless-steel build is complemented with an extra-large matte finish handle to make it easy to handle the cooker. It has a very beautiful design and is easy to clean too. Being made of steel it is also very durable. The pressure cooker features a three-fold safety system the most notable of which is a Gasket Release System which prevents accidental bursts from excess pressure build-up. Safe and easy to use, this 3ltr is a good investment for small to medium-sized families.
Premier Stainless-steel Pressure Cooker 5 Ltr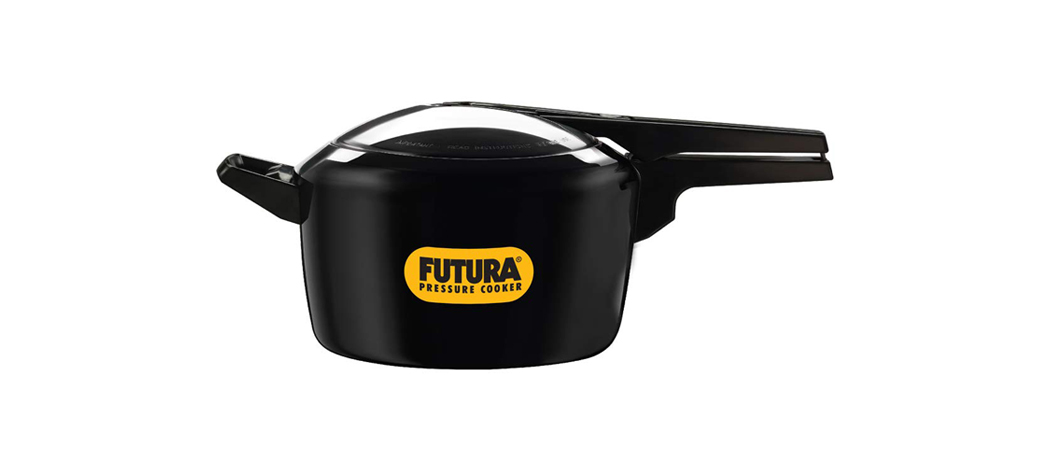 If you need a good quality pressure cooker that is a functional blend of designs along with advanced features then this 5ltr pressure cooker from Premier is just what you need. Made from high-grade stainless-steel this pressure cooker is designed to help you cook a variety of delicious and nutritious meals in a fraction of the time it takes to make the foods in the traditional way. The build of the pressure cooker is very sturdy and yet it can be handled with ease so that cooking and cleaning the vessel does not make you overly tired. When cooking with pressure cookers, safety often becomes an issue as many models malfunction from excess pressure build-up leading to accidents. Premier pressure cookers handle the problem with an advanced Gasket Release System which prevents dangerous accidents. The base of the pressure cooker has a sandwich build which allows it to heat up faster and more evenly. This pressure cooker comes with a 5-year warranty to give you a better performance assurance.
Premier Stainless-steel Pressure Cooker 10 Ltr
Pressure cookers are a boon in today's busy society. Not only do they enable us to cook faster, the speed of cooking also ensures that most of the nutrients in food are retained without any compromise on taste, flavour or texture. This 10ltr pressure cooker from Premium is a true investment for large families which need to cook a lot of food daily. Not only will this make your job faster, but the high-quality material used in making this pressure ensures that your food is free of harmful chemicals or additives. This pressure cooker is made of high-grade stainless steel in an ergonomic design which makes it easy to cook and clean. The product comes with a 3-fold safety system for regulating the pressure which ensures complete safety in case there is an excess of pressure build-up in the cooker. This pressure cooker has a sandwich bottom base which makes it heat faster and distributes the heat evenly so that the food is cooked to perfection.