Tips for Buying Cutlery Sets to Adorn Your Dining Table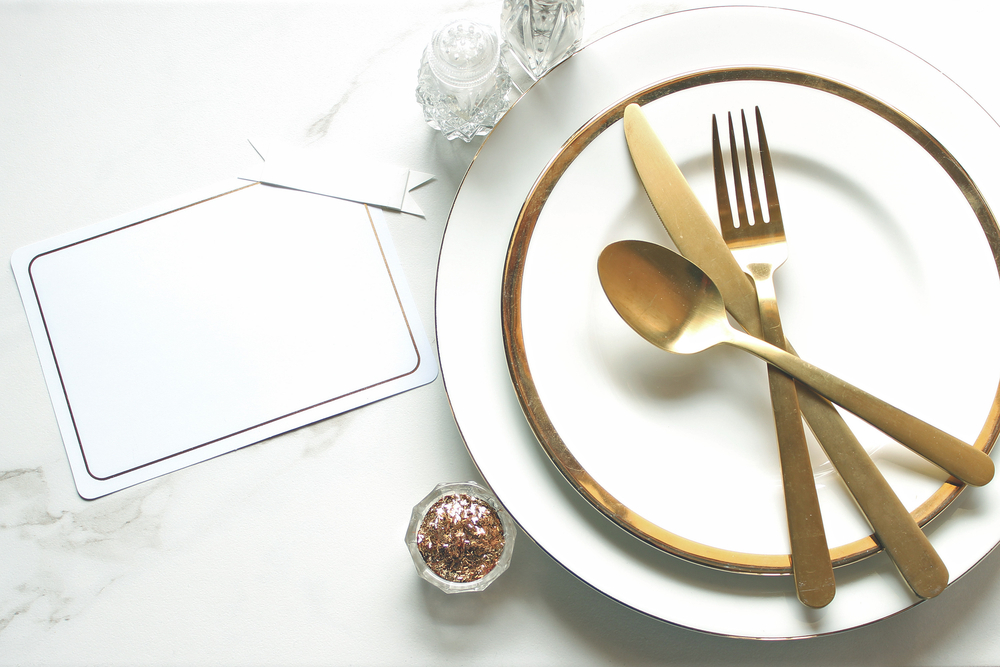 Everybody needs proper cutlery sets that not only serves its practical purpose but also complements your style and fits in with your eating habits. Buying good quality cutlery is a weighty decision since it needs to last you for years. With hundreds of patterns to choose from, it can be a tough task if you don't know what you are looking for. To help you make a more informed decision when buying a cutlery set for your house, we have a few pointers.
Common pieces in a cutlery set available in the UAE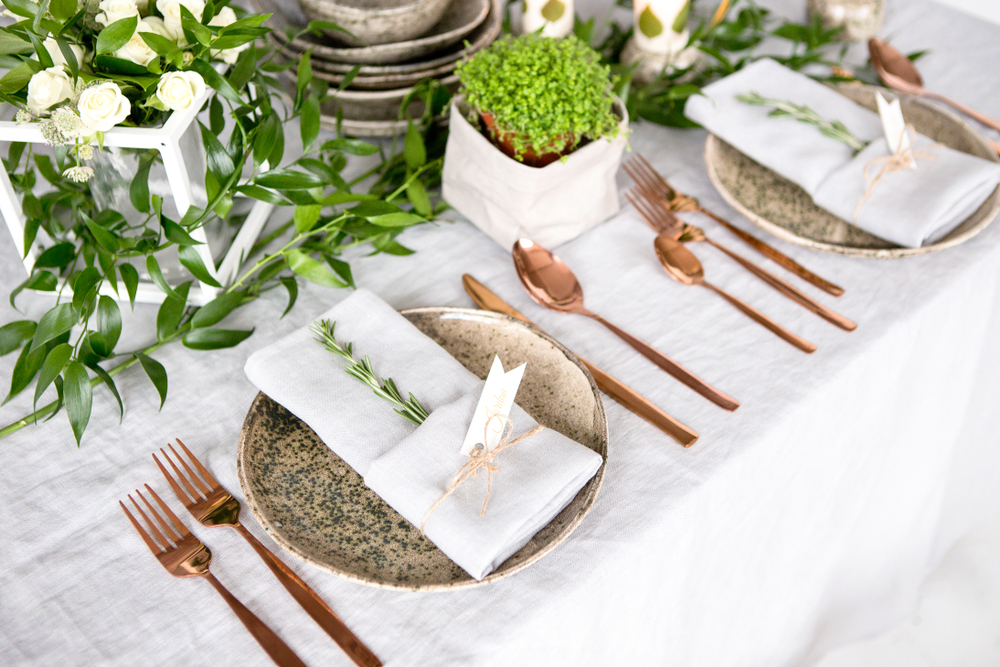 Cutlery sets can range from basic cutlery sets for 8 or cutlery sets for 12 to elaborate 124-piece sets. The most basic cutlery sets consist of spoons, knives and forks for a 6-place setting. Larger cutlery sets include entrée knives and forks, main course cutlery, salad spoons, soup spoons, steak knives, cake servers, dessert spoons, fish forks and many other pieces having specialised uses. The size of the cutlery set for your home will be determined by the range of flatware you use. If your meals are simple enough to be handled with a basic set, then there is no need to spend unnecessarily on a larger piece set. Common home use cutlery consists of stainless-steel cutlery set with stand for easy storage.
What to look for when buying cutlery sets online in the UAE
Quality cutlery sets will last you for a lifetime if chosen with care and proper consideration. Here's what you need to keep in mind when choosing a cutlery set:
Style – Your regular use cutlery needs to fit in with your lifestyle. A lot of engravings and designs will look eye-catching but also out of place for using every day. Contemporary futuristic designs and trendy finishes will soon go out of fashion and will look dated. Go for classic designs in brushed or polished finishes.
Durability – Be real with your cutlery expectations. Silver cutlery looks gorgeous but requires handwashing and polishing every time you use it. They also require special detergents so that they do not lose their shine. Brass, copper or other materials too require special care. For everyday use, a cutlery set of stainless steel is the best option. It is strong, durable and affordable. Stainless-steel retains its look and shape for years. Look for steel cutlery graded between 18/10 and 18/8. 18 is the amount of chromium in the cutlery and 10 is for the nickel content. A proportion between the amounts mentioned is optimum for rust resistance and shine.
Usability – Good cutlery should feel perfectly balanced and be easy to use. Heavy cutlery is difficult to hold while something too light will not cut through food properly and may even bend. If possible test out the cutlery first and see if it feels easy to use.
Match your cutlery to your existing dinnerware – Some cutlery designs may seem perfect when you look at them in a store. But, when you match them with your dinnerware, the styles may contradict each other. Compare your cutlery choices with your existing dinnerware to make sure they complement each other.
Caring for your cutlery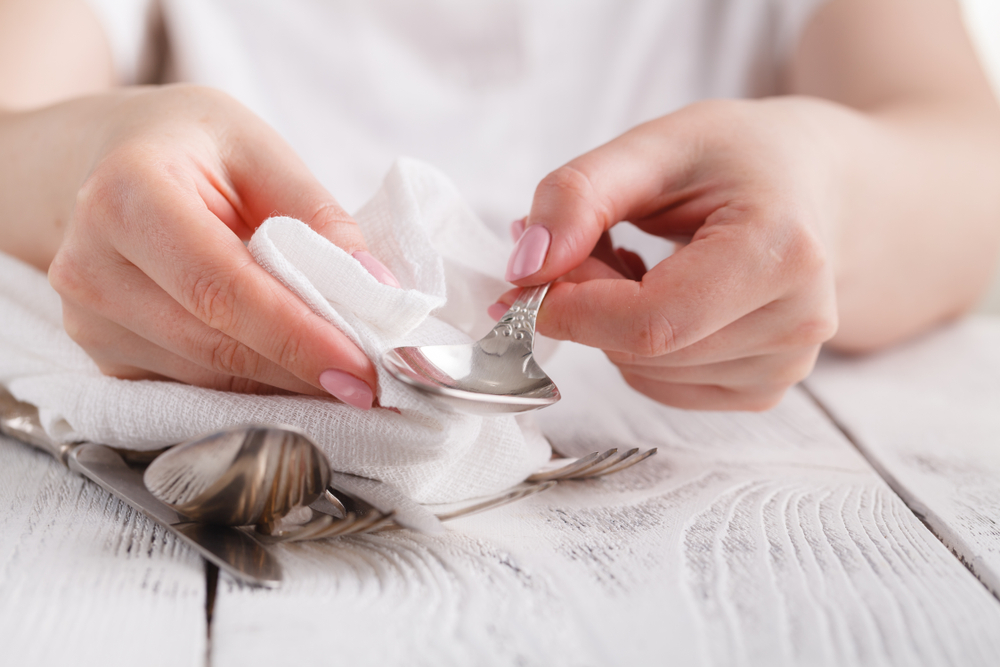 Most good quality cutlery will last you for a while, but that will happen only if you take proper care of them. There are certain precautions you need to take to make sure your cutlery stays in the best condition. Here are a few pointers to note in cutlery care:
Before using your cutlery for the first time, wash them in hot water and mild detergent. Rinse the washed pieces with warm water and dry them carefully before storing.
Rinse or wash your cutlery after every use. Avoid extended contact with salt, vinegar, egg, tomato sauce, detergents and acidic fruits.
Water with a high mineral salt content can cause pitting and staining of cutlery. If your water is high in minerals, then use softened water to wash them.
The longer you leave your cutlery after eating, the harder it becomes to get the food particles out. The salt and acid from the food can harm the metal. So, try to clean your cutlery as soon as possible after eating.
Make tarnished cutlery sparkle with white vinegar. Mix 1 portion of vinegar to 8 parts of hot water and soak your cutlery in this mixture for 5-10 minutes. Rinse the cutlery and dry them right away.
If you do not have white vinegar, then dissolve a teaspoon of bicarbonate of soda in a tray of warm water and leave the cutlery to soak in it for 10-15 minutes. Rinse and dry to restore them to their original shine.
Always use a soft lint-free cloth to dry your cutlery. Never leave them to dry naturally as water and detergent can leave marks on the cutlery.
Some streaks can be easily removed using a little oil. Dip a soft cloth in olive oil to dampen it and rub this oily piece of cloth on your cutlery to remove the stains. Rinse and dry with a lint-free cloth.
Silver cutlery should always be hand-washed and then polished using a silver polisher.
Do not use steel wool or other abrasive products on your cutlery.
Store silver and stainless-steel cutlery separately to prevent chemical reactions that may damage the silver.
You can get the best cutlery set and stand price in the UAE online. A metal cutlery set which combines form with function is something every home needs. When buying cutlery sets online in Dubai and the UAE, make sure you get a set that you will enjoy using for a long time to come.